GENEVA — The Fillmore County Fairgrounds was the go-to place to learn about agriculture and rural safety at the 25th annual Progressive Agriculture Safety Day.
Safety days – like the one in Geneva – are held nationwide in different capacities. Nebraska Extension Educator Brandy VanDeWalle said the locally-held event has grown since she first became involved in it. "When I first started, we had about 50-60 kids," she said. "It's doubled – it's really cool to see." VanDeWalle said this year 126 first- through sixth-graders signed up for the event, generally hailing from Fillmore, Clay and Nuckolls Counties.
Volunteers and representatives from several different businesses and organizations shared their safety knowledge with the kids. Some focused on making participants aware of the hazards of farm and ranch life, from grain safety to fire safety. Others focused on safer states of mind, including practicing mindfulness.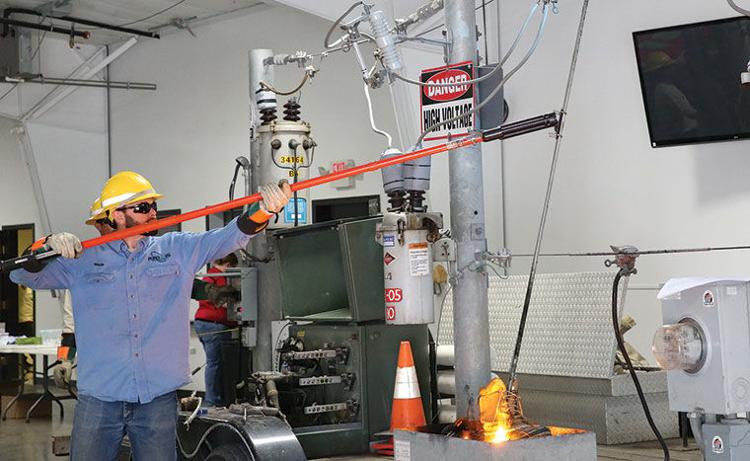 VanDeWalle said each year she tries to make sure agriculture safety goes beyond the confines of the fairgrounds. "At the end of the day I ask the kids 'Tell one of two things you've learned to someone else,'" she said.
The Progressive Agriculture Foundation provides Progressive Agriculture Safety Days to spread their mission to "provide education, training and resources to make farm, ranch and rural life safer and healthier for children and their communities." The organization governs and obtains funding for Progressive Agriculture Safety Day, and the day is fueled by volunteers, monetary and in-kind donations and corporate sponsors.
In addition from support from the Progressive Agriculture Foundation, the Geneva event was conducted by Nebraska Extension in Fillmore/Clay Counties, Shickley and Fillmore Central FFA chapters, 4-H, WIFE, and Fillmore County Emergency Management.