The Jones Insurance Agency office in York recently made a trip a couple of blocks to the south to a new location. Formerly located at 205 East 8th Street, the office is now located at 612 N. Grant Avenue, York. That address was formerly the location of the Leggett Company several doors south of the Post Office. The office is staffed by agent Trent Linabery and customer service representative Alisha Tennison.
The Jones Agency purchased the building last fall and a renovation project was started this past spring. The building was effectively gutted and the results are quite functional and attractive. A conference room, five offices and a larger meeting room are now available for use. The office moved into its new quarters the first week of September.
"We were building for the future," said Linabery. "This location better fits our objective of being a fixture in the downtown area. We wanted to take a step forward and grow our brand and customer base. We're looking to grow and better serve our customers in the area."
Linabery has been with the Jones Agency since 2016 and came on board when Sue Mayberry decided to slow down and then retire. He grew up in the McCool Junction area and attended and graduated from Sutton High School. He and his wife Kelsey, who is the music teacher at Sutton, have an eight-month old son Brooks.
Tennison is a California native and came to York originally to attend York College from which she graduated. She formerly worked at the York Country Club and has been with the Jones Agency since January of this year.
Linabery says that the agency is an independent insurance agency and does business with over 40 different carriers. They are also affiliated with Jones Financial Services which is based out of the Seward area. Utica native Denny Wullenwaber comes to York several times a month to deal with customers on the investments side of things.
There are ten different offices under the Jones Insurance Agency umbrella which is based out of David City, Nebraska.
The agency will celebrate its new location with an Open House this Thursday, October 18. Hours for the open house are 9 a.m. to 6 p.m. and refreshments will be served all day long. The public is invited to stop in and view the renovated offices and learn a little bit more about the Jones Agency.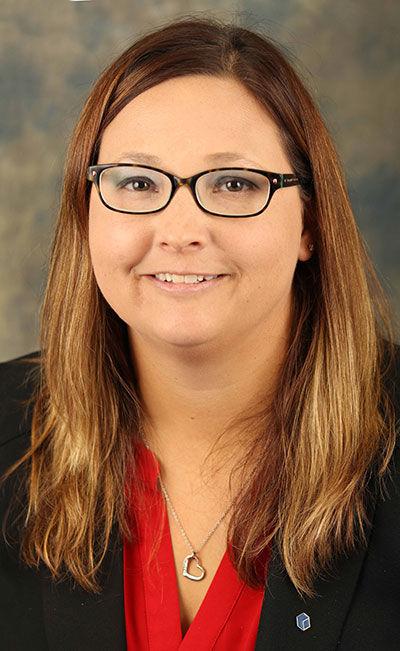 Cornerstone announces new officer
The Board of Directors of Cornerstone Bank announced the appointment of the following officer of the bank at their recent meeting:
Ashley Seaberg was named Employee Benefits Officer at Cornerstone Bank in York. Seaberg started her career at Cornerstone Bank in April of 2015 and began working in the Employee Benefits Department in October of 2017.
She is a native of McCook and has an Agri- Business Degree from the University of Nebraska at Lincoln. Ashley and her husband, Josh, have two sons and live in rural York.
Champion Homes dealer show a big success
Champion Homes held its annual dealer show this past week October 8-12 and from all indications it was a great success. Sales Manager Tracy Day said there were over 50 retail dealers in attendance from nine different states ranging from New Mexico to Idaho.
"It was very successful and one of the best dealer shows we've had here at the plant," said Day. "We had five different show homes set up and we sold all our model homes and received multiple orders which should push our production through the month of January."
Plant manager Mike Cloninger concurred adding "We could put 20 more people to work right now if we could find them and we would be able to add 40 more in January. Historically our production schedule is as strong as it ever was for this time of the year."
Day said the dealer show gives Champion a chance to show dealers many of the new components that are available for the end user. New kitchen and bathroom components head up that list.
Cloninger also talked about the possibility of new markets opening up for the local Champion plant. He said that most of the production of the York plant has traditionally been sold in states to the north and west of Nebraska. He said with the new models that they now produce markets are opening up in the states of Missouri, Iowa and Minnesota.
The past weekend ended with an Open House for employees and their family and friends which was held on Saturday. The really nice weather lent itself to good attendance and over 450 lunches were served during the event held from 10 a.m. to 2 p.m.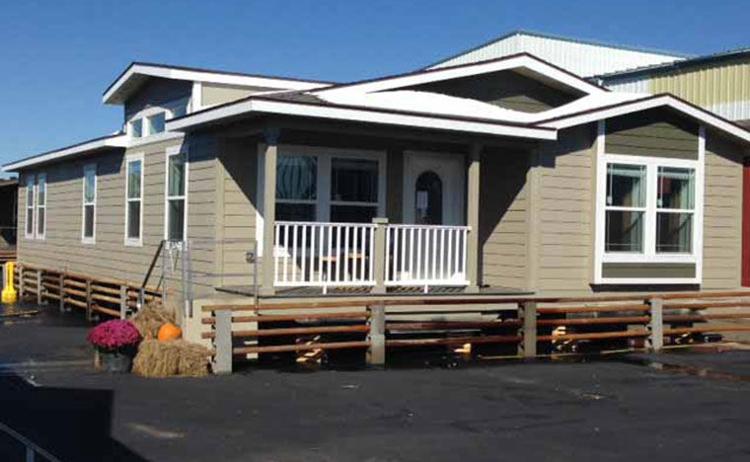 Winners announced in Henderson State Bank's Scavenger Hunt!
Henderson State Bank held a Scavenger Hunt this past summer as part of its 75th Anniversary celebration! Wallets were hid in Henderson, York, Greeley and the Giltner communities and individuals turning in wallets received $20 to treat themselves or they could donate their $20 to a charity of their choice. Wallet finders also had a chance to win a larger prize and a larger donation for their charity by sharing on Facebook. Seventy-five wallets and 52 were turned in!
Scavenger Hunt winners included Penny Buller, of Aurora, who won a $95 donation to Grace Children's Home; Kelsey Bergen of Aurora, won a $95 donation to the Henderson Foundation – Grant Fund and Anna Nunnenkamp of Henderson won an ipad. Forty-nine individuals won $20 each!
The grand prize winner was Lacey Gloystein of Henderson, who won a $1,095 donation to Grace Mission, Inc. of which $1,000 was for having the most likes and shares on Facebook with her post. Eugene Enns, General Director at Grace Mission, was excited to receive this donation and said the money will be used to buy food at Henderson's local grocery store to be shipped to an orphanage in Haiti. Enns said they will be buying peanut butter, which would be triple the cost in Haiti, and canned beans. A shipping container will be loaded and shipped out to Haiti in December.
What the Heck: My Husker flag is still flying in front of the house and it will continue to fly until the Husker football team brings home a victory. So far, I've resisted the temptation to turn the flag upside down which of course is the international sign of distress. By now, I'm sure that there are some fans out there that might be jumping off the Scott Frost bandwagon but as of right now, I'm not one of them. I still think he's the man for the job.
So much of sports success is based on attitude and right now our attitude is in the crapper. I see players playing not to lose rather than playing to win. It's going to turn around, definitely not this year but I stand by my prediction that we will beat someone this year that we aren't supposed to beat. I thought it was going to happen Saturday.