UTICA -- The lights of Depression-era Times Square are shining at Centennial Public School as the all-school musical opened Thursday night and will again be presented Friday, March 15.
The musical features the popular production "Guys and Dolls." A multi-layer, high-energy story of love – not to mention a little gambling, Guys and Dolls has had many successful runs on Broadway.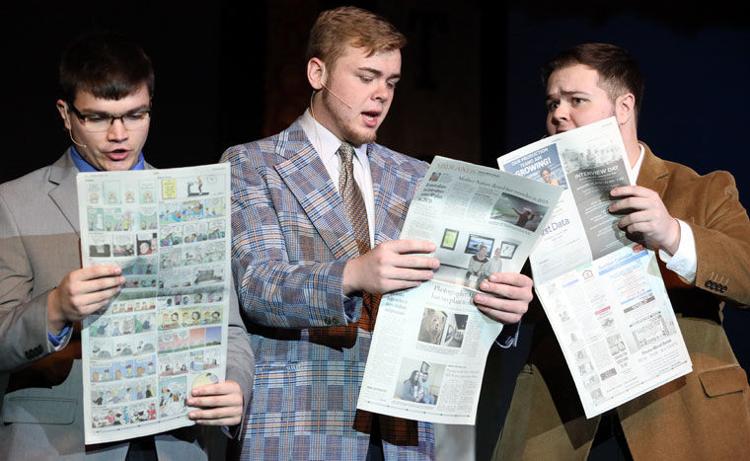 The production gives Centennial's students many opportunities to get involved. "We have about 70 students involved in the production," said Ben Rickert, the school's vocal music teacher. "We started auditions in January, so we've been rehearsing for a little under three months."
The all-school musical, a long-time Centennial tradition, has been performed annually for about 40 years, Rickert said.
Rickert said he keeps his students in mind when selecting the all-school musical. "I selected the show because I think it was a good fit for the group we had this year based on who was going to be involved. It fit our strengths as a choir," he said. "This is a very talented bunch of kids who've put a lot of work into making this a great show."
Tickets for the show can be purchased for $6 at the Centennial school's front office, or at the door. The musical is being held in the school's performing arts center, with a 7 p.m. curtain call.