YORK – State Sen. Mark Kolterman of Seward will continue to represent District 24 during the next four years.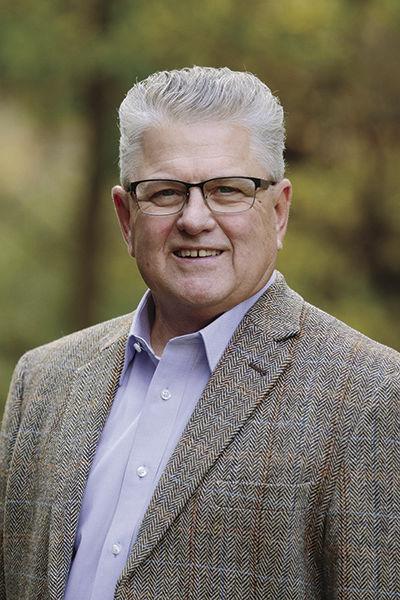 He retained his seat after being contested by Stephanie Nantkes of Seward.
Kolterman received 73.49 percent of the vote in the district, earning 9,433 votes. That compares to 3,403 for Nantkes which was 26.51 percent.
In York County, Kolterman was top vote-getter, earning 3,263 votes in this county, compared to 1,187 for Nantkes.
Sen. Kolterman is in his fourth year at the legislature.
He said he decided to see the legislative seat in District 24 "because of my interest in public service and my desire to continue serving my state. My reason for seeking re-election is for the same reason. I am an insurance professional and have served as president of Kolterman Agency, Inc., which I owned with my wife Suzanne until last year. I have spent the past 41-plus years helping businesses and individuals with their insurance and financial needs. A lifelong resident of Seward County, I have been long involved with my community and county, promoting Seward and Seward County through my involvement through Seward County economic development, the Chamber, St. John's Lutheran Church, St. Vincent's Catholic Church, Concordia University, Memorial Health Care Systems, and other groups and organizations around the Seward area. I served on the Seward Board of Education for 7 1/2 years and also served on the Southeast Nebraska Development District Board as an At-Large member and as a Diplomat through the Nebraska Department of Economic Development. I was a volunteer firefighter for 14 years, and served as a Boy Scout Master for Troop #256. I have an associate's degree in building construction from SCC, Milford and a bachelor's degree in industrial technology from Peru State College."
Kolterman touched on the issue of property taxes during the campaign season, as it has and continues to be a pressing issue in this state. "I believe we need to figure out the state aid formula and provide adequate funding to all school districts on an equal and proportionate basis. Once the state starts contributing more to individual school districts in the form of state aid or foundation aid, property taxes should come down and we would start to see some immediate relief to property taxes. We also need to take a close look at every tax exemption that is in place and determine if each one is justified given our current tax climate."
During a campaign interview, when asked to name the state's greatest asset, he replied, "I have spent a great deal of time promoting our state to potential businesses and residents. The number one thing I talk about is the people of our state - their kindness, the way they take care of each other, and their strong work ethic. I would put our people next to any other place in the world, and don't believe they could be matched.
"I have been very blessed by the citizens of District #24 in the way they have provided opportunities for me and my family to be successful in our educational, professional and personal endeavors. I was not able to serve in the military because I have a severe case of asthma, and I always felt that I wanted to find a way to give back to the communities that had done so much for me and my family. This was an opportunity to do so – and I was incredibly honored to be elected to serve District #24 four years ago – and wish to continue my service."
District 24 State Senator vote totals