YORK—Children milled about the dining room of York's Mahoney House, bringing cheerful Thanksgiving greetings to residents.
York Elementary School fourth graders were visiting in the spirit of their classroom theme of the week: "In what ways can you help your community?"
As part of the lesson, the students read and discussed text called "Aguinaldo." "It's a story about students visiting a nursing home to deliver aguinaldos -- which are surprise Christmas gifts," said YES fourth-grade teacher Audrey Loosvelt.
Definitions of "aguinaldo" vary, but the students' embraced the surprise gift definition, and gave it a Thanksgiving twist, as they presented residents with Thanksgiving greetings like poems and drawings. One resident wasted no time hanging the artwork and poetry in their room right away, with a bit of help from some enthusiastic fourth graders.
Loosvelt's fourth graders spent time with the residents, hearing stories of what life was like for the seniors growing up – including what life was like in school decades ago.
"They loved the poems but they really enjoyed the questions the kids had," said Mahoney House director Tammy Coffey.
Coffey said she hoped to partner with area students again in the future, as it had such a positive effect on the Mahoney House inhabitants. The interactions between the kids and residents embodied the classroom's theme of the week, and made a big impact on the residents.
"The residents talked about it for the rest of the evening – and the next day," Coffey said.
4th Graders at Mahoney (1).jpg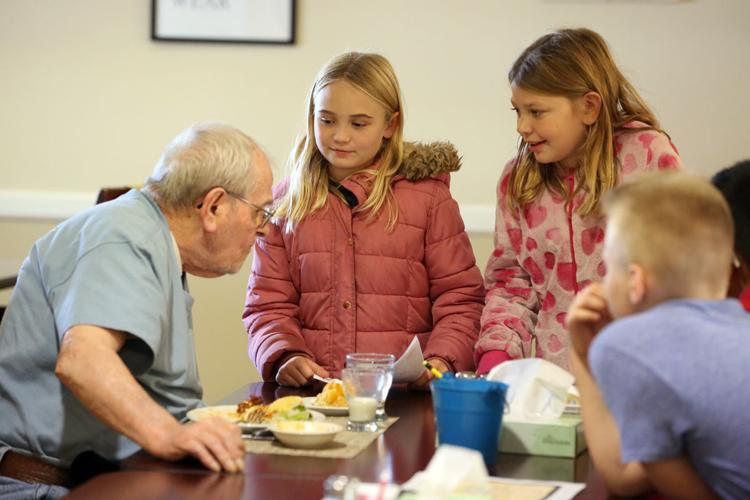 4th Graders at Mahoney (2).jpg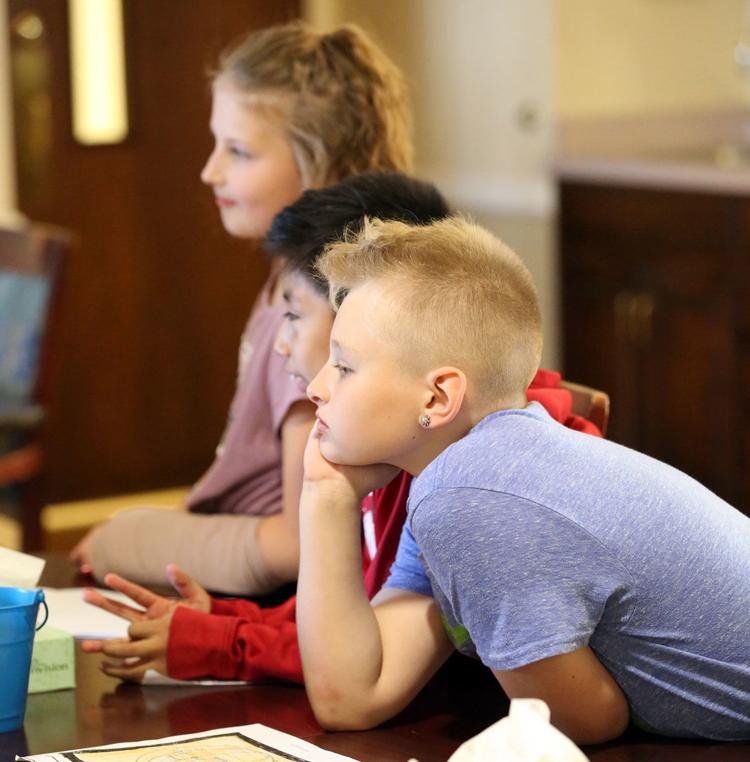 4th Graders at Mahoney (3).jpg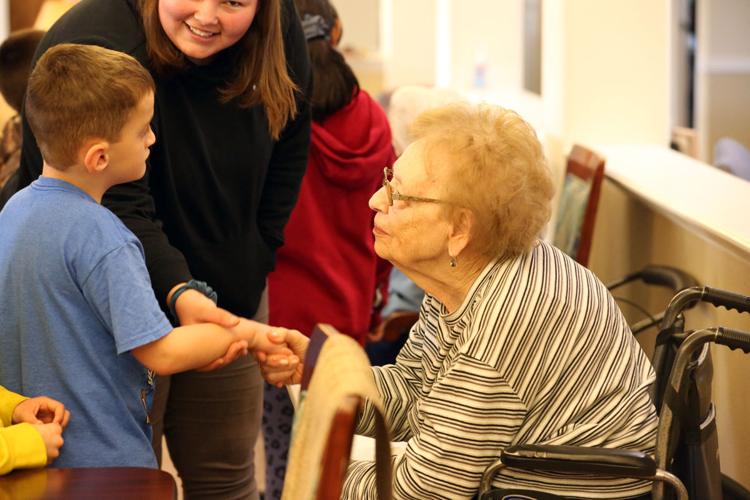 4th Graders at Mahoney (4).jpg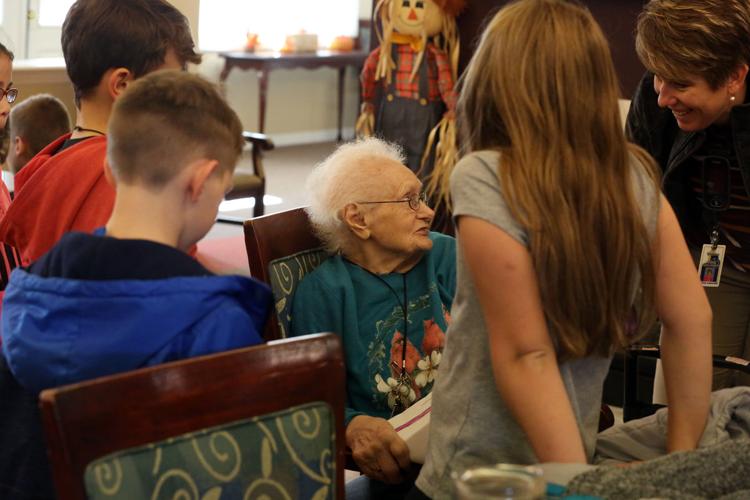 4th Graders at Mahoney (5).jpg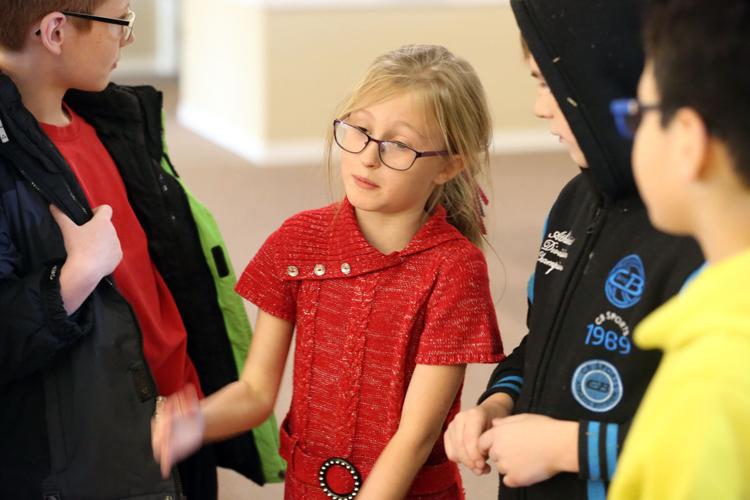 4th Graders at Mahoney (6).jpg
4th Graders at Mahoney (7).jpg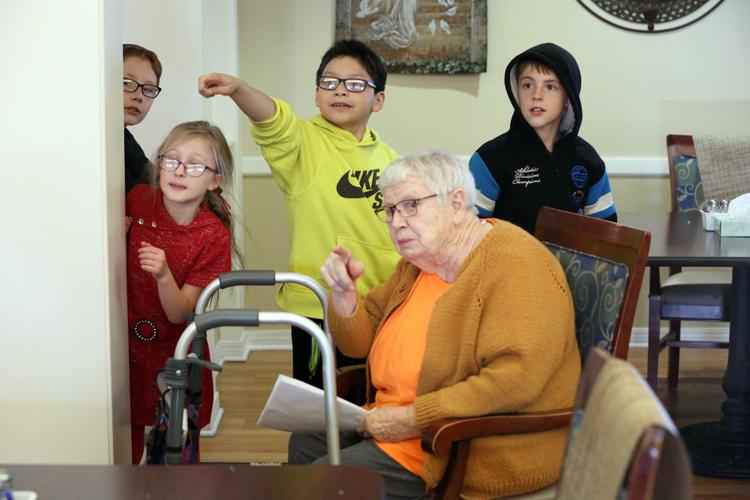 4th Graders at Mahoney (8).jpg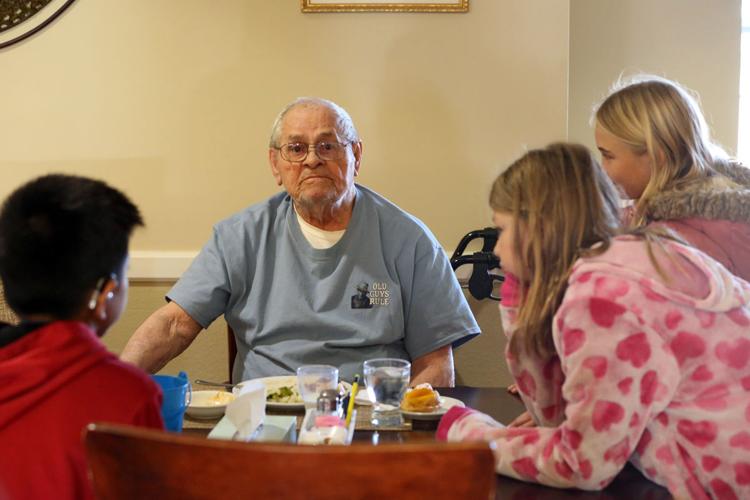 4th Graders at Mahoney (9).jpg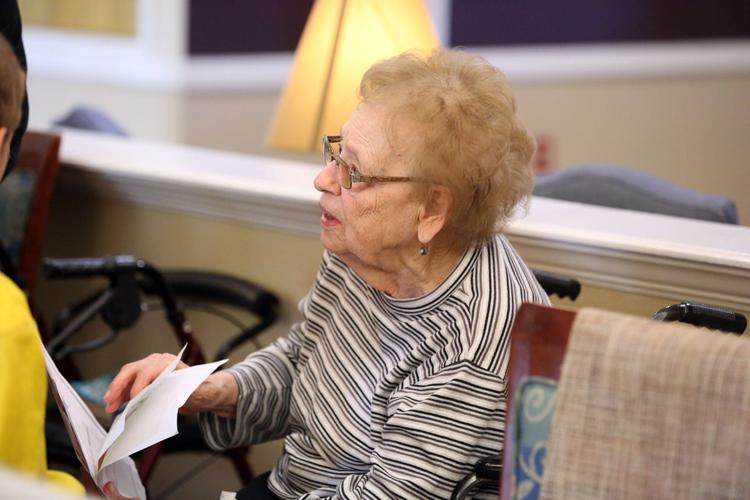 4th Graders at Mahoney (10).jpg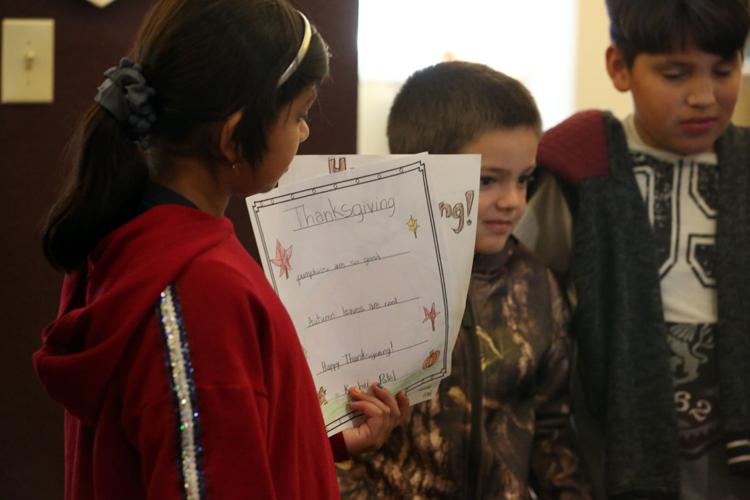 4th Graders at Mahoney (11).jpg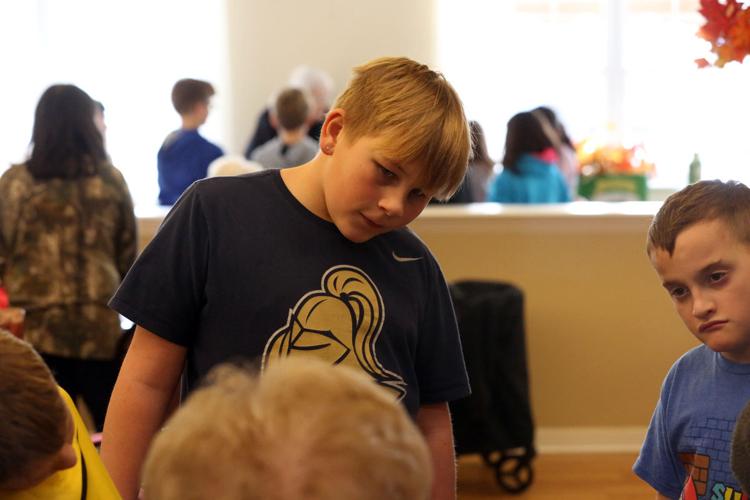 4th Graders at Mahoney (12).jpg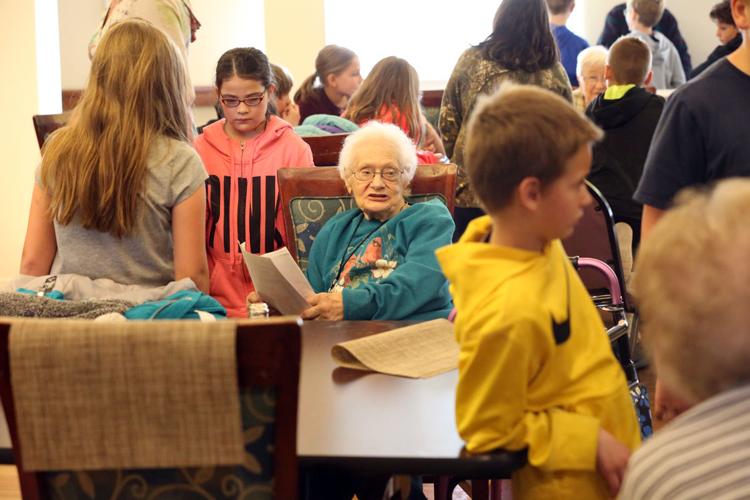 4th Graders at Mahoney (13).jpg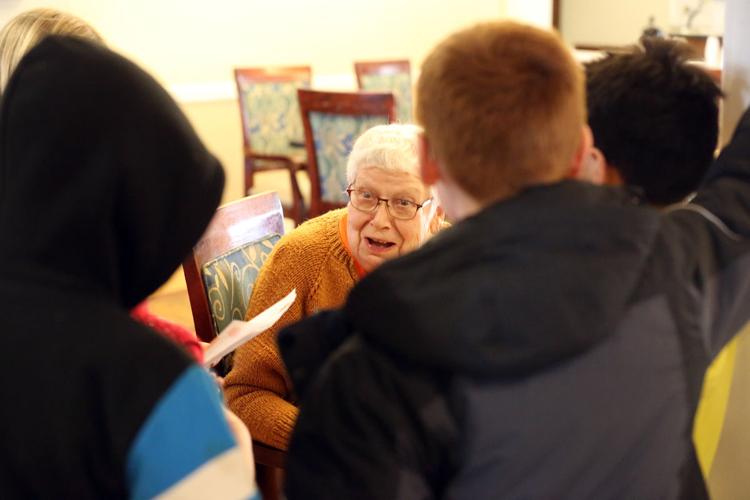 4th Graders at Mahoney (14).jpg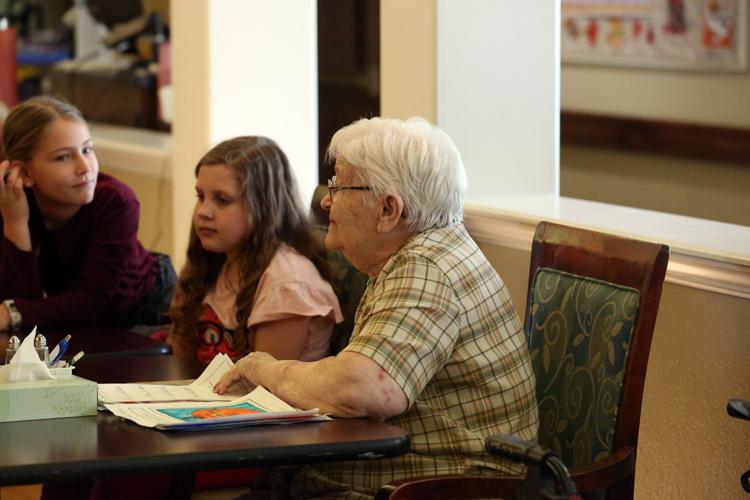 4th Graders at Mahoney (15).jpg
4th Graders at Mahoney (16).jpg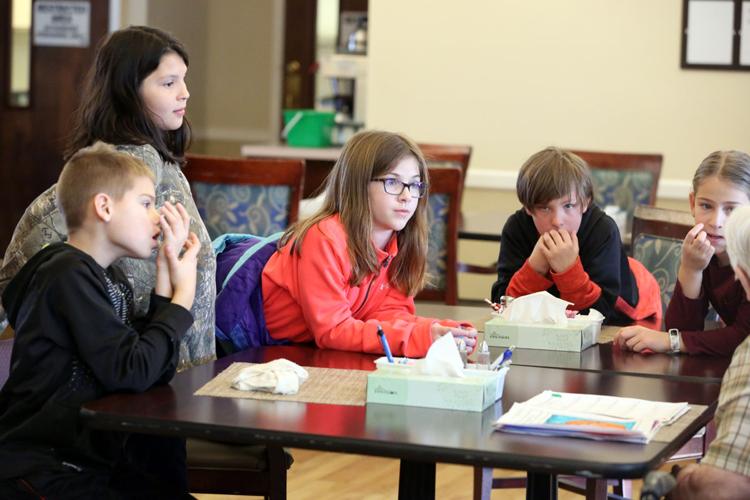 4th Graders at Mahoney (17).jpg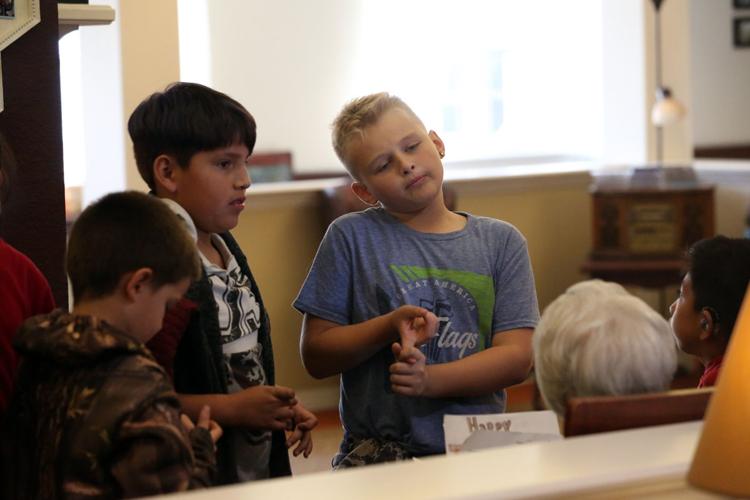 4th Graders at Mahoney (18).jpg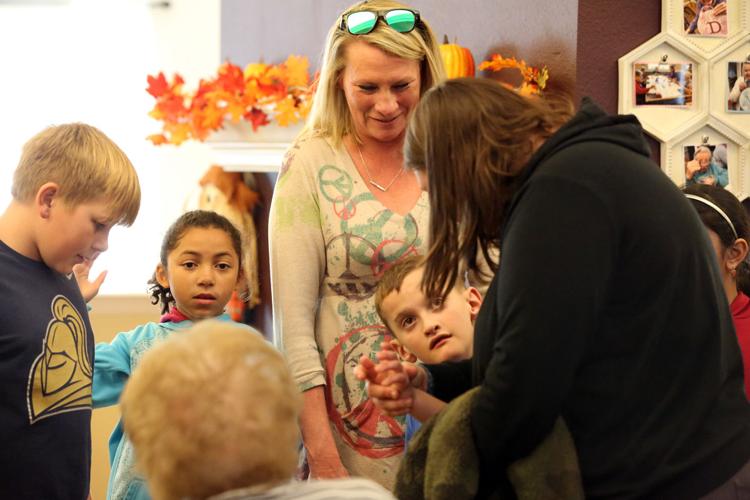 4th Graders at Mahoney (19).jpg