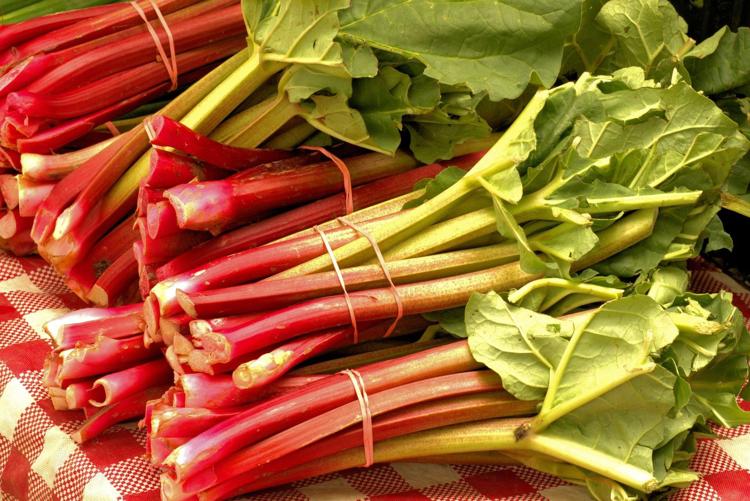 Rhubarb is often called "pie plant" in the U.S. because it's so closely identified with strawberry-rhubarb pie.
What you get: Low in calories and full of fiber, potassium and vitamin C, rhubarb also contains catechin, a flavonol that may contribute to heart health.
Shopping tip: Look for bright, crisp stalks with minimal pitting, dryness or other visible damage.
Storage tips: Refrigerate rhubarb in a plastic bag for up to a week. Freeze diced rhubarb in an airtight container for up to six months.