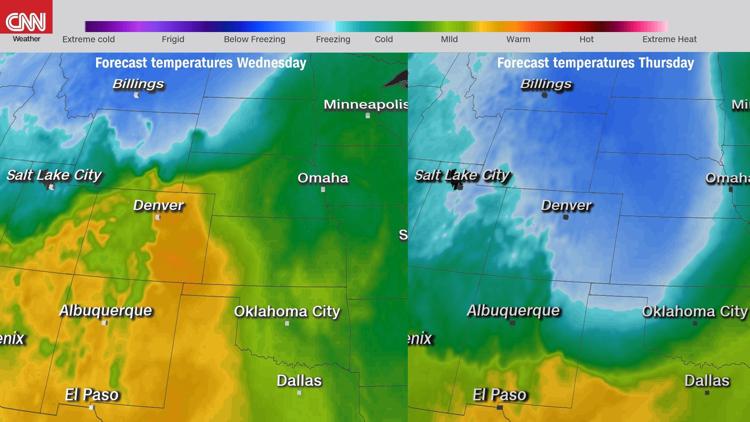 The National Weather Service office in Bismarck is referring to this storm as a "potentially historic October winter storm", as parts of 10 states are under some sort of winter watch, warning or advisory from the northern Rockies to the northern Plains.
The storm could shatter October snow records across much of the Dakotas as it intensifies Wednesday evening and dumps 1 to 2 feet of snow through Thursday night.
Along with the snow, wind gusts of 40-50 mph or more are expected, producing possible blizzard conditions and making travel extremely dangerous. Along with blowing snow, the winds could bring down trees and power lines, resulting in power outages and whiteout conditions on the roads. Expect treacherous travel on the roads and well as airport delays through the end of the week.
The snow will continue into Friday for portions of eastern North and South Dakota, before moving into portions of Minnesota by Saturday. The storm system intensifies and moves Wednesday night into the northern Plains, with winter storm warnings issued there and 1 to 2 feet of snow expected.