YORK—When mixed with a Mentos candy, do all sodas fizz equally?
That was the question Thursday at York Parks & Rec youth program "Science Reactors."
Over the course of the five-session program, third- through fifth-graders have been guided through fun scientific experiments learning how to make educated predictions and record results.
Thursday's session started with an egg experiment follow up.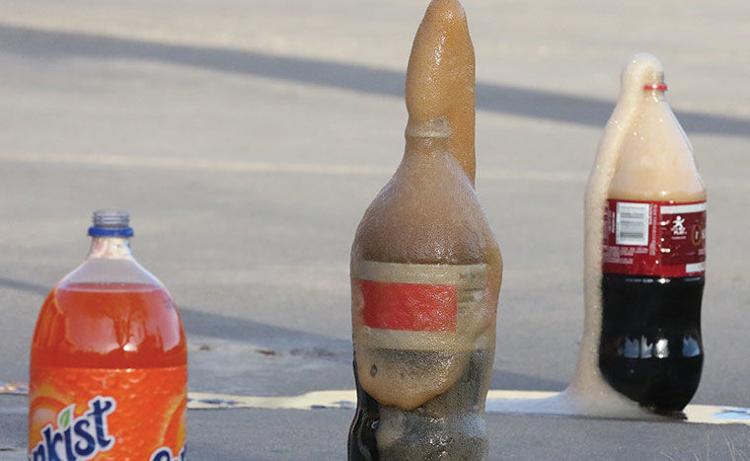 During last week's session, kids put an egg in a jar, and submerged it in vinegar.
After 24 hours, the eggs was drained and again covered with vinegar.
By the time the kids returned for Thursday's session, the shells had dissolved and the eggs were bouncy, much to participants' excitement.
To begin the next experiment of the session, kids predicted how a bottle of soda would react with a Mentos candy dropped into it.
They jotted down their predictions, and headed outside to put the experiment into motion.
One theory presented by a participant was that calorie content could affect the reaction.
The kids were surprised when the resulting fizz of each kind of pop seemed to have little to do with calorie count.
"We do a lot of experiments that will cause a reaction. It is interesting to see the science behind it," said Parks & Rec Youth Program Supervisor Haylie Zima. She said that a major part of Science Reactors is to provide kids with hands-on learning experiences.
York Park & Rec's Recreation Coordinator Michaela Stuhr, and Youth Program Supervisors Zima, Makayla Rowan and Natalie Rockenbach, directed the young scientists through the activities.