YORK – Democrat Jane Raybould is seeking the U.S. Senate seat currently held by Sen. Deb Fischer and says if she's elected she "would put Nebraska first."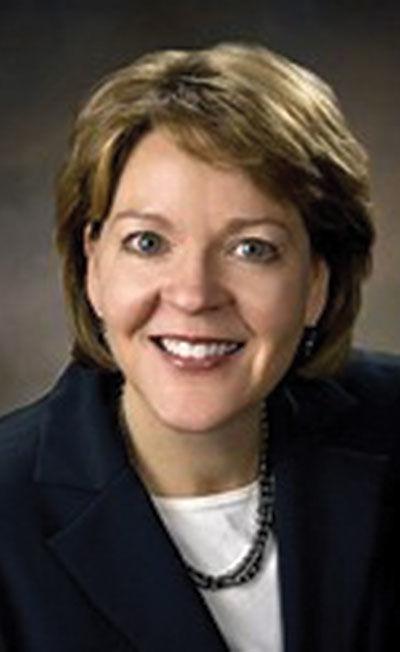 In an interview with the YNT this past week, Raybould said she's been traveling around the state, "and Nebraskans are sharing with me their concerns about real issues that are directly impacting their families. And I've been getting an earful. They want a senator who will go to Washington and fight for them."
She says she is passionate about saving the Social Security and Medicare systems.
"We need to stand up for our seniors," Raybould said. "When I was in Scottsbluff, I talked with a man, who was 86, who said he needed to get a job because he had a $50 reduction in his Social Security check. We need to make sure Social Security is sustainable. At the same time, health care costs have increased. We need to crack down on pharmaceutical companies and crack down on Medicare fraud and abuse."
Raybould said she also would fight for the "economic lifeblood of our state, which is agriculture. Right now, farm families are suffering, their income has been cut in half. We are in the fourth year of an agricultural downtown. Farmers don't want a bail out, they want trade. Our farmers are the best, most efficient producers in the world – meanwhile, the trade wars are escalating. Yes, our producers are resilient, but they are being pushed further back. We need to work with our allies. Farmers need a senator who will help find solutions. Our farmers don't need any more uncertainties."
Raybould also says she will remain steadfast in her "pledge to not accept any corporate dollars. I won't be tainted, my vote can't be bought. I'm an independent business person, I spent my career coming up with solutions, working with colleagues and building on the elements on which we agree.
"Nebraskans are resourceful and so am I," Raybould said. "We need to fix our problems and not walk away from them, which is what the attitude has been in Washington. I have no problem bucking what our party leaders want, I can't be bought. Nebraska needs someone who will put Nebraska first."