YORK – The York County Development Corporation (YCDC) held its annual meeting Thursday night, March 14, and part of the evening was dedicated to honoring the first people to win the Five Under 45 Impact Awards.
Recognized for their efforts in business and in the community were Angie Berthold, Kirby Crawford, Christi Lones, Pepper Papineau and Taylor Siebert.
See the special publication at the bottom of this article, which showcases the 2019 winners.
Outgoing YCDC President Amie Kopcho was thanked for her service and Matt Spanjers became the new YCDC president.
Other board officers this year are Jim Ulrich, vice-president; Daryl Wilton, treasurer; Eric Montgomery, secretary; and Steve Eckman, assistant secretary.
Spanjers thanked all the members of YCDC, including those who have joined in this past year. He also remembered two very involved and longtime members of the organization who passed away this past year – Don Freeman and Don Witte.
Kopcho talked about the accomplishments from the last year (in which the YCDC was involved), which included the new Vistas at Meadow Grove, the Rural Workforce Housing Fund, Nutrition Services' new warehouse, the International Economic Development Council Special Partnership Award for Education and the production of virtual reality videos in York County.
5 Under 45 Impact Awards-1.jpg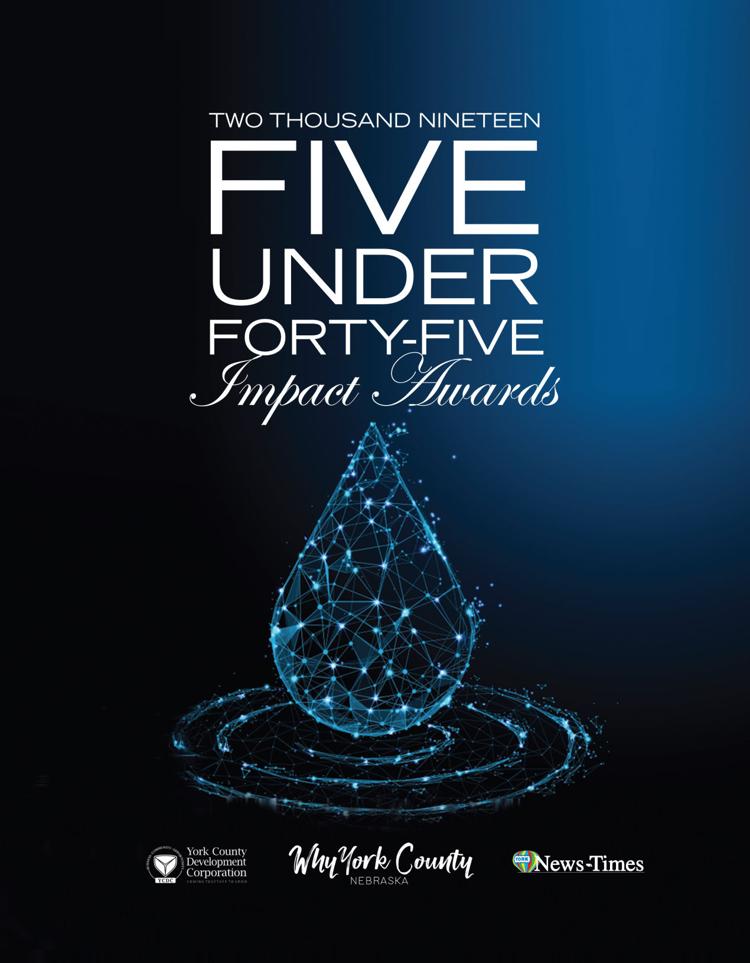 5 Under 45 Impact Awards-2.jpg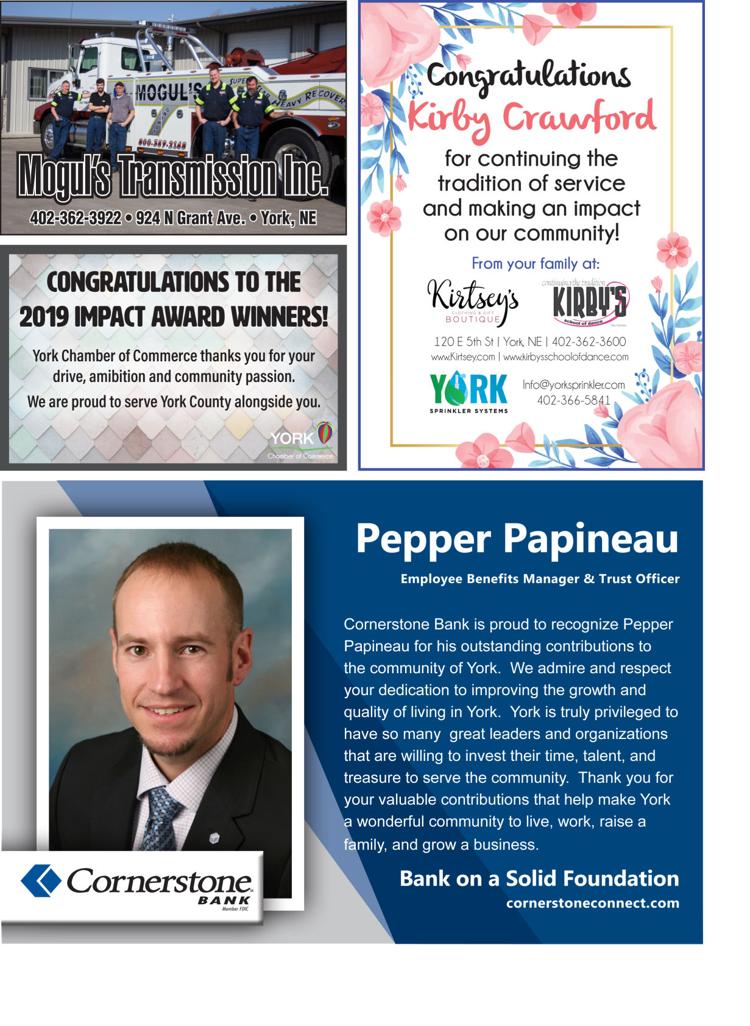 5 Under 45 Impact Awards-3.jpg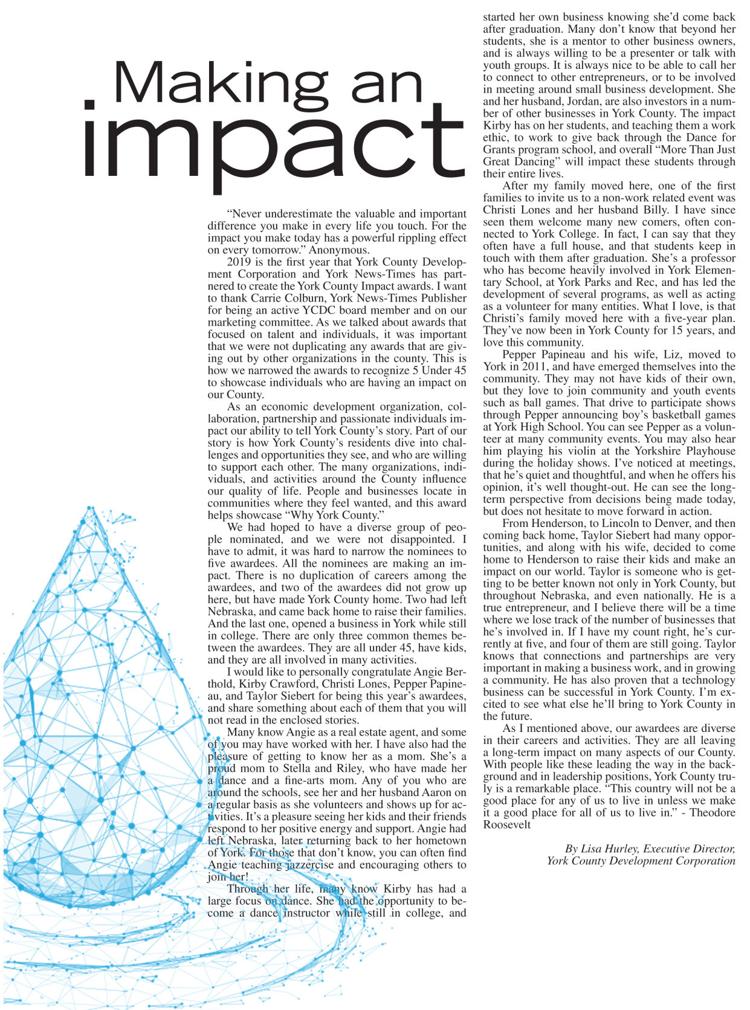 5 Under 45 Impact Awards-4.jpg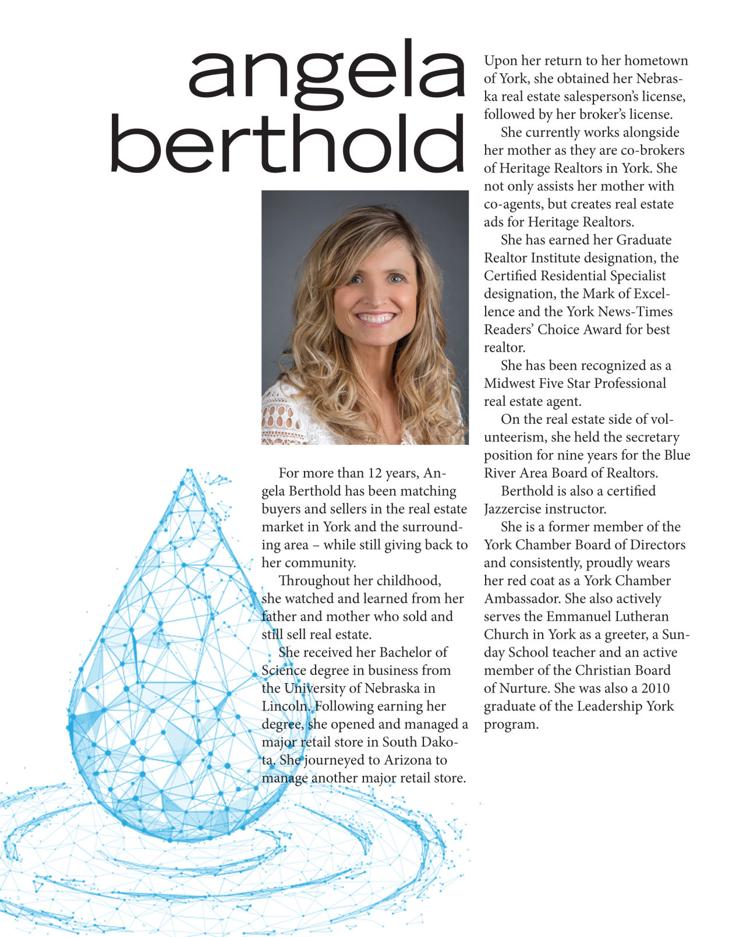 5 Under 45 Impact Awards-5.jpg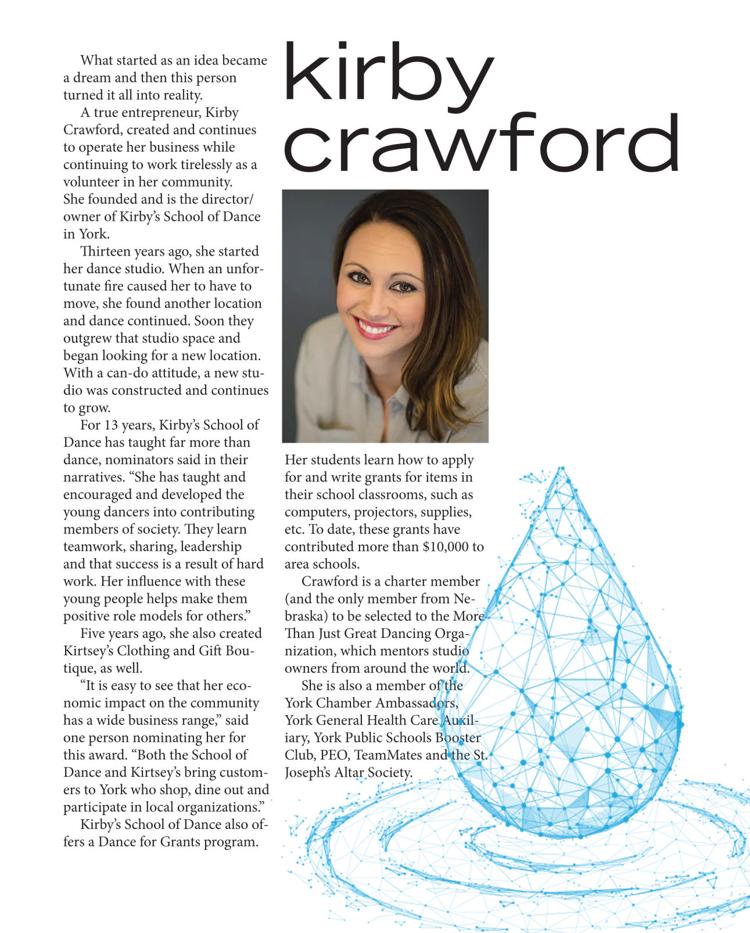 5 Under 45 Impact Awards-6.jpg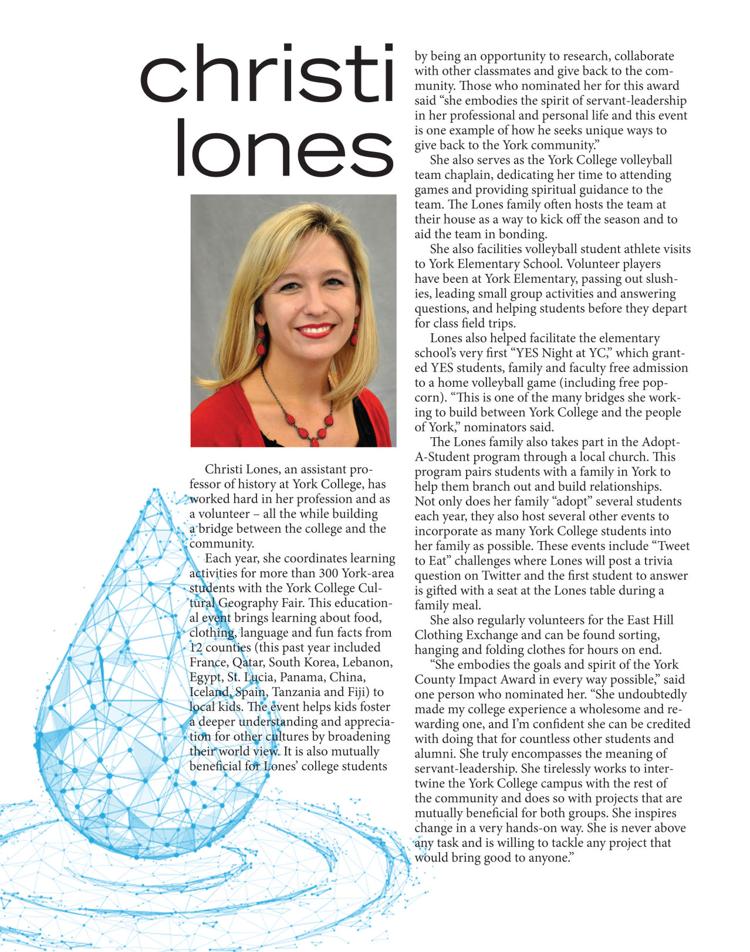 5 Under 45 Impact Awards-7.jpg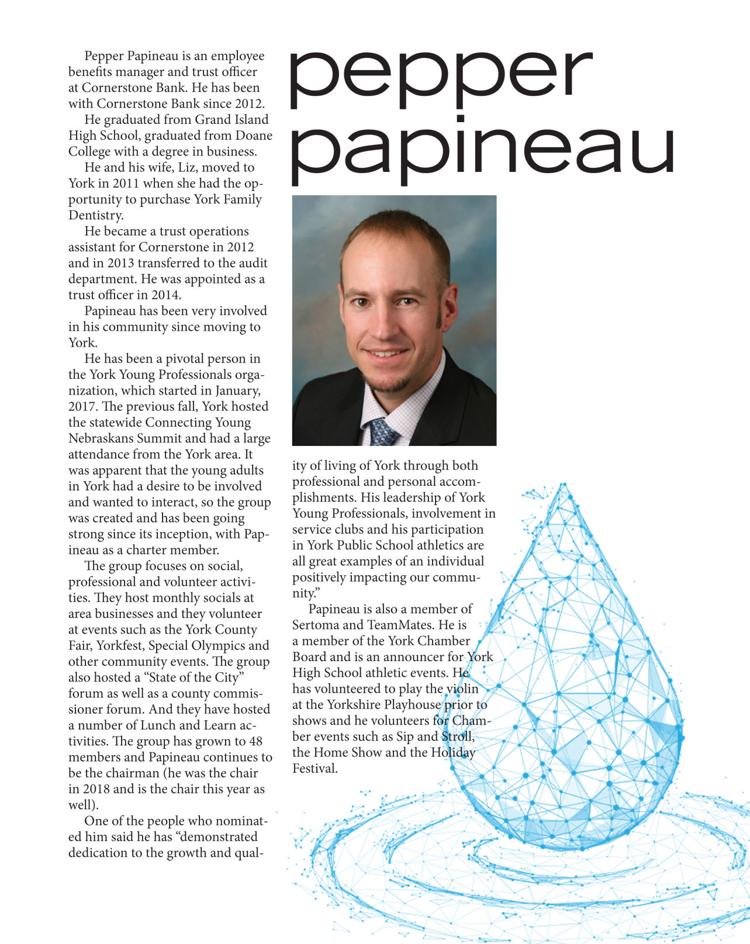 5 Under 45 Impact Awards-8.jpg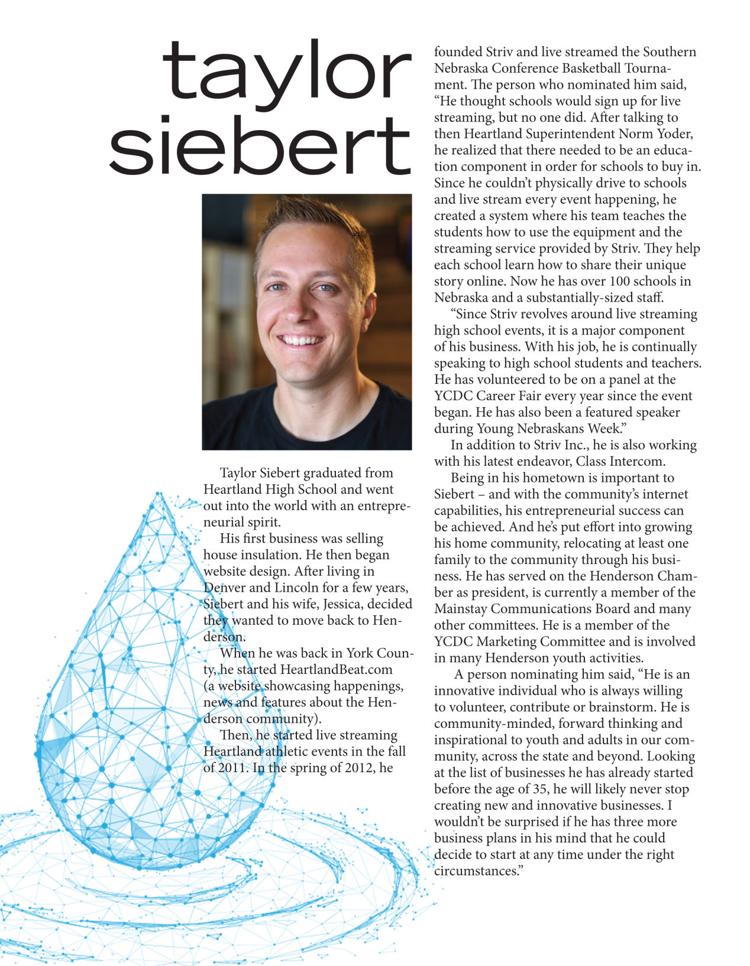 5 Under 45 Impact Awards-9.jpg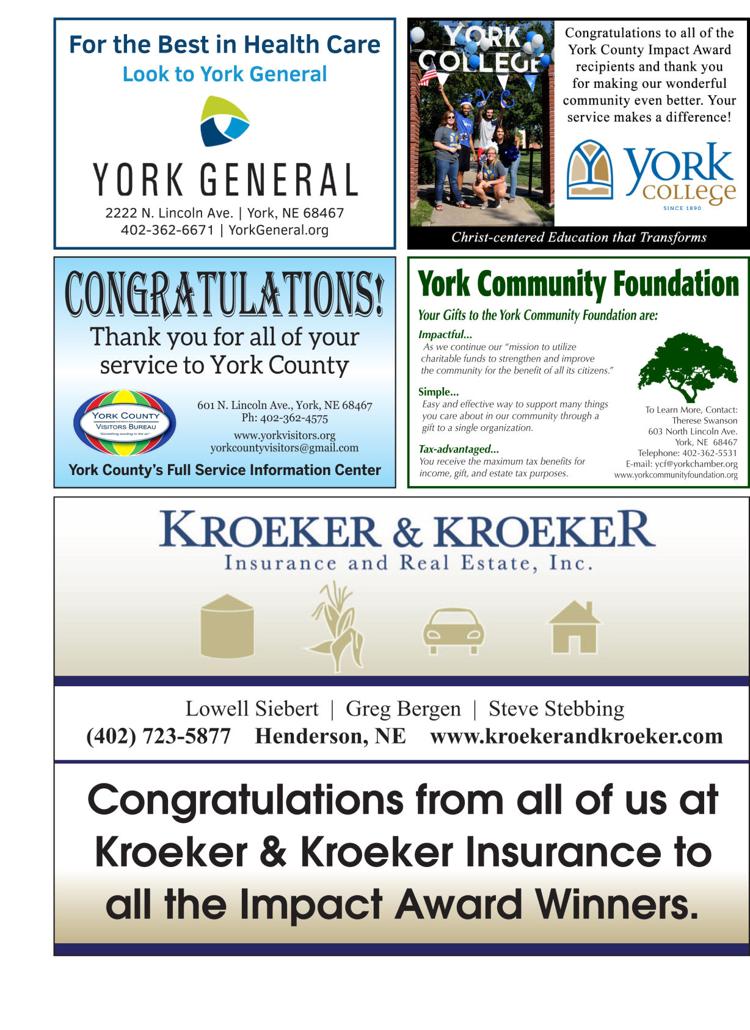 5 Under 45 Impact Awards-10.jpg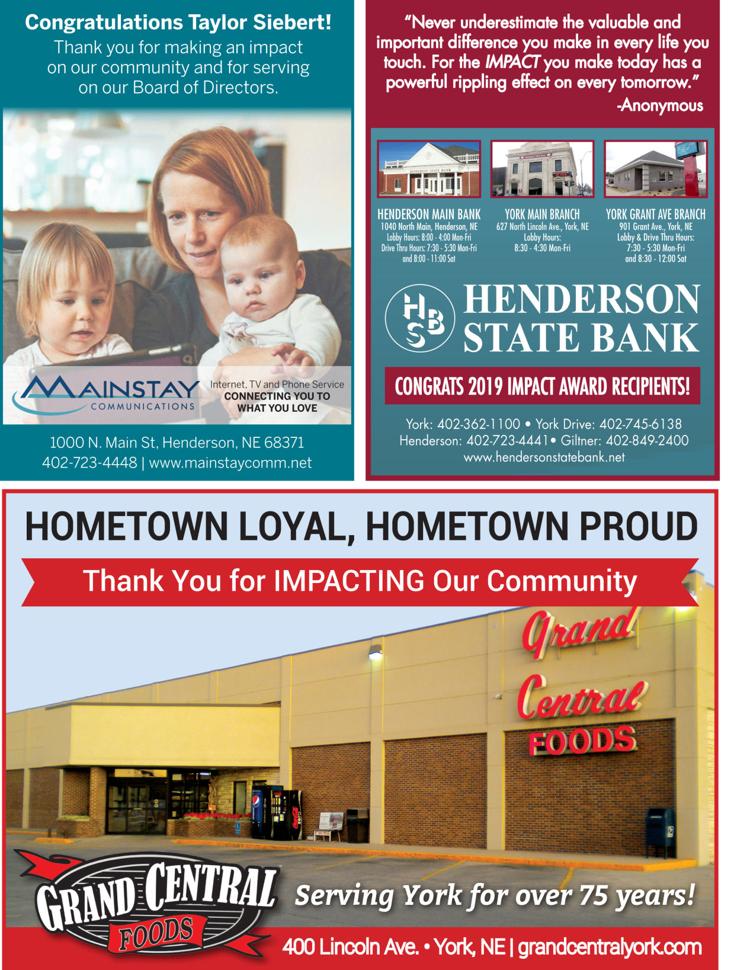 5 Under 45 Impact Awards-11.jpg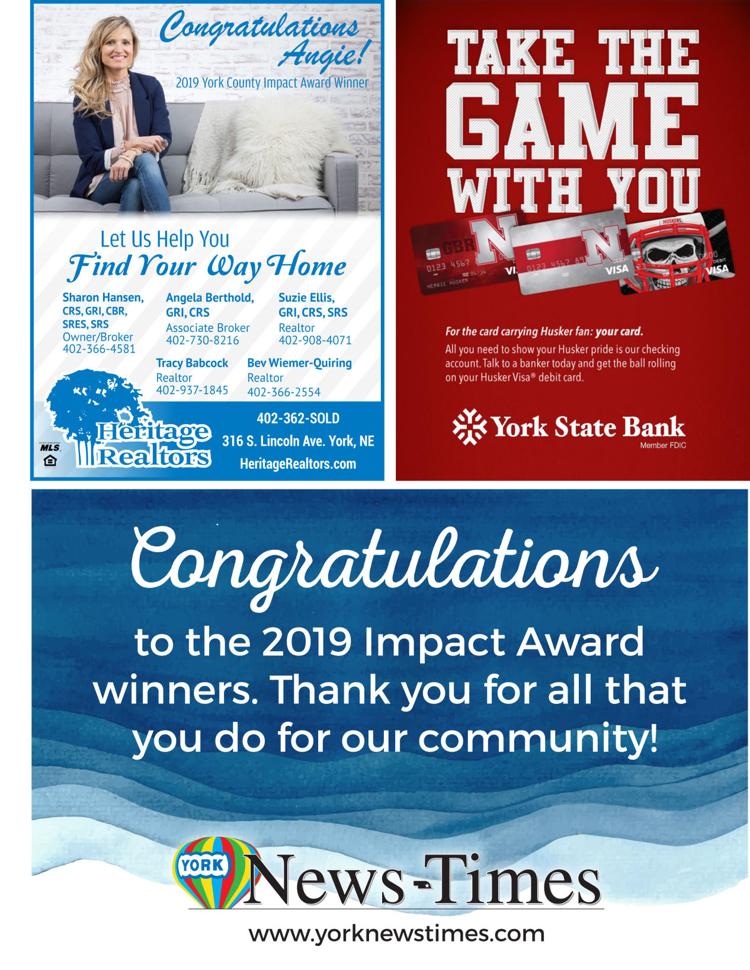 5 Under 45 Impact Awards-12.jpg