YORK – Lt. Paul Vrbka has officially been elected as the new York County Sheriff.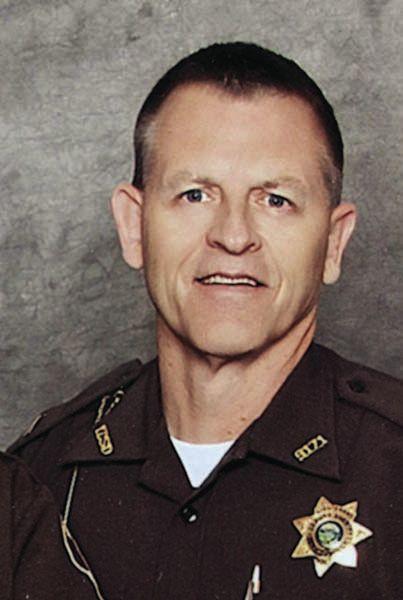 He was uncontested on the general ballot and will officially take office in January, 2019.
Current Sheriff Dale Radcliff announced his retirement earlier this year and Lt. Vrbka filed to run shortly afterward.
Lt. Vrbka was born in Lincoln and raised in Pierce. He received his bachelor's degree of science in criminal justice management in 1991. He attended the Nebraska Law Enforcement Academy in 1979 and earned his associate's degree in criminal justice in 1978. He has since been certified in many areas of law enforcement.
In his long career, he received a letter of recognition from the Nebraska Department of Corrections, was given the Trauma Champion Award from Bryan LGH, was given a letter of recognition for safety awareness from Centennial Public School and he is a former Southeast District representative for the Nebraska Sheriff's Association Board of Directors.
Earlier this year, Lt. Vrbka was asked by the YNT what he feels it the single biggest issue facing York County when it comes to crime and he answered that "methamphetamine has become a major problem for law enforcement. York County has seen numerous property crimes, thefts and burglaries due to the use of methamphetamines."
He has stressed since early this year he wants to see more collaboration between the sheriff's department and the York Police Department – which has since been effectively achieved between his efforts and those of York Police Chief Ed Tjaden. Vrbka said the two entities will continue to work together on numerous programs, regarding human trafficking enforcement, active shooter training, school safety, illegal drug enforcement, fraud and scam crime prevention.
When asked why he chose to run for sheriff, Vrbka said, "I have a strong passion and desire to continue my law enforcement career as the next York County Sheriff. I have had the opportunity to work for the York County Sheriff's Department for 36 years and I have the education and experience to create a seamless and smooth transition when Sheriff Radcliff retires. I have been fortunate to have gained valuable knowledge and experience while working alongside Sheriff Radcliff."