YORK – On Thursday, August 29, a handful of area volleyball teams will get their 2019 season underway.
For the next three weeks, the York News-Times will be breaking down the best returning volleyball players in the coverage area, based on stats from 2018.
Each week, three players from the 10 schools in the coverage area will be featured with comments from coaches following the 2018 season, along with last year's stats and expectations for the upcoming year.
This is installment one of three.
---
Kate Hirschfeld, Centennial, Jr., Outside Hitter
During the latter stages of the 2018 season as a sophomore, Centennial's Kate Hirschfeld became the Broncos' most prolific offensive threat. Of her 210 season kills, 51 came over the final five matches, including 19 in the first round of subdistricts against East Butler. Her 210 kills ranked 10th in the final York News-Times' area stats, and her 280 digs was sixth.
"Kate really improved over the season and was one of our go-to hitters," Centennial head volleyball coach Alex Anstine said.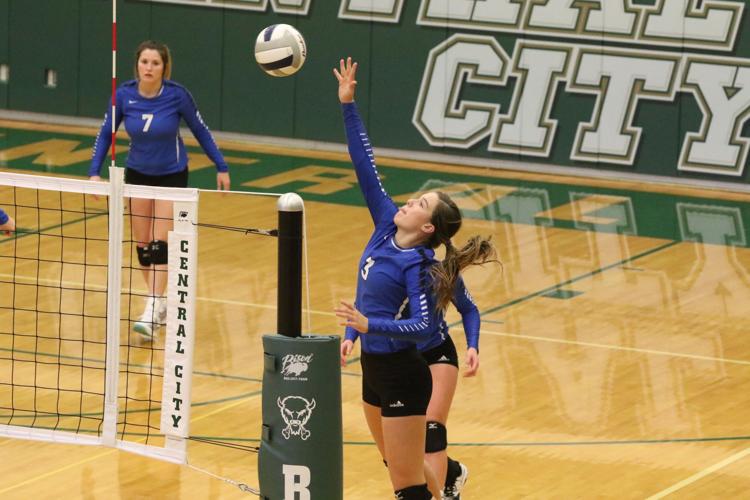 Hirschfeld also made good on nearly 90 percent of her serves and drilled 31 aces over the course of the year. Her play on the court earned her a Southern Nebraska All-Conference third team selection. She was also recognized by the Omaha World-herald as a Class C-2 honorable-mention choice.
---
Cortlyn Schaefer, Cross County, Jr., Outside Hitter
Last season, Cross County's Cortlyn Schaefer registered double-digit numbers in kills in 23 of the team's 32 matches. When the year started, Schaefer was a setter in the Cougars' 6-2 offense, but she transitioned to an outside hitter and ended the year with 394 kills, which was second in the final York News-Times' area stats.
"Cortlyn was our go-to person this year. She was incredibly aggressive at both the service line and the net," Cross County head volleyball coach Autumn Capler said at the end of the year.
Schaefer finished with 311 digs, which was fifth best in the area. She also had 39 ace serves, which was second best on the team, and added 21 blocks to her resume as a sophmore.
Schaefer earned Crossroads Conference first-team honors as well as C-2 all-state honorable mention in the Omaha World-Herald.
---
Rhianna Wilhelm, Heartland, Sr., Setter
Heartland senior Rhianna Wilhelm led the York News-Times' area in two of the five statistical categories in 2018. Her overall numbers over the past two seasons puts her in the dual-threat category among returning players.
Wilhelm was 1,586 of 1,593 serving last year with a total of 661 set assists. Over the past two years she has a .996 setting percentage and a total of 1,404 set assists. Wilhelm also led the area in service aces with 71 and she tossed in 94 kills for good measure.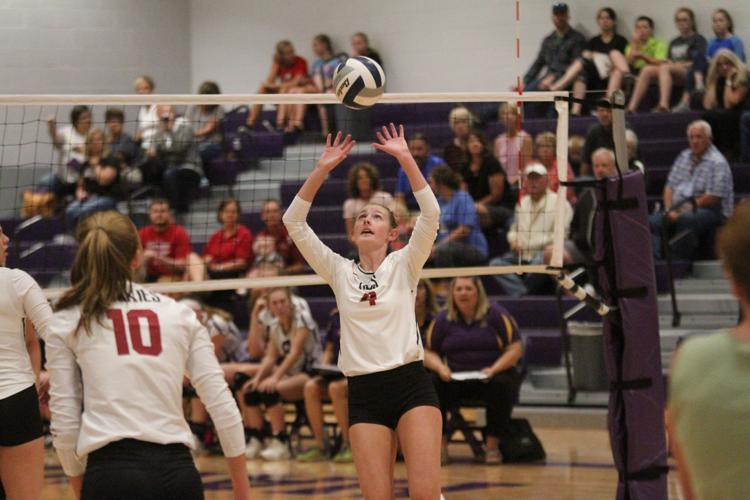 "She is a powerful server and we were also able to utilize her potential as a hitter during our games," then Heartland head volleyball coach Sarah Ostemyer said at the end of the year.
Wilhelm added 133 digs and was credited with 27 blocks at the net. Wilhelm was a Southern Nebraska second-team selection as well as a D-1 all-state honorable mention choice by the Omaha World-Herald.