YORK — The Shelby-Osceola-Stromsburg Rebels baseball team had just saw its 4-0 lead get cut to 4-3 in the third inning Tuesday night against the York Cornerstone Juniors at Levitt Stadium when it made the call to the bullpen.
SOS was looking to slow down a York offense that produced a two-run single from Bradyn Glebe and an RBI single from Ty Schneider off Rebels' starting pitcher Pierce Branting.
The Rebels brought in relief pitcher Colin Wingard, and it proved to be the right decision. Wingard gave up just two runs the rest of the way while unofficially striking out nine York batters along the way to help SOS to a 7-5 win.
"Their pitcher came in and kind of shut us down a little bit," York Cornerstone baseball head coach Justin Rodrigues said after the game.
SOS outhit York 9-5 in the game, but it was the three errors credited to the York defense that stuck out the most to Rodrigues.
"At the end of the day you can't give a team like that that many errors or they're going to beat you every time," he said. "But to end up making it only a two-run game was good for us."
SOS found some success against York righty Noah Jones, who worked into the sixth and unofficially ended his night with five strikeouts before Creighton Hirschfeld came on in relief. The Rebels were led at the plate by Branting, who had an RBI double and single. Mick Hoatson, Isiah Zelasney, Grady Belt and Wyatt Urban all recorded an RBI, too.
York got in a 2-0 hole to start the game when Hoatson knocked in an RBI single to short and Zelasney scored a run on an RBI groundout.
SOS bumped its advantage to 4-0 in the third when Branting hit an RBI double that plated Jett Pinneo and Belt connected on an RBI single.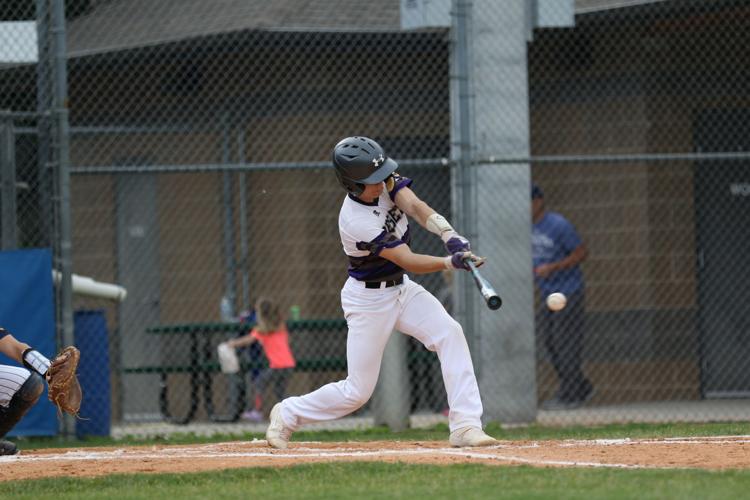 After the aforementioned hits from Schneider and Glebe cut the SOS lead to 4-3 in the third, Branting again helped his team — this time with an RBI single to give his club a 5-3 advantage. Soon after that, Urban scored a run on a fielder's choice.
SOS got its final run in the sixth before York started a mini rally in the seventh when Glebe smacked a two-run single through the hole between third and short, but that was all the Juniors could muster against Wingard and the defense behind him.
York drops to 6-2 on the season and will hit the road to Hastings Wednesday for a 5:30 p.m. game.