UTICA — After being held to single-digit scoring in all four quarters Saturday night, the Centennial Broncos failed to keep up with a talented Sutton Mustangs squad in the championship of the Southern Nebraska Conference tournament at Centennial Public School in Utica.
Sutton won the game 43-27 to claim the conference championship. The Mustangs, who came into the contest No. 4 in the Omaha World-Herald's Class C-2 ratings, improved to 17-2 with the win and have now beaten Centennial twice this season. The first was a 59-52 victory Jan. 10 in Sutton.
"Overall, we're really kind of disappointed in our ability to concentrate throughout the game. That was the difference," Centennial head coach Cam Scholl said after the loss.
After Centennial took a 7-6 advantage at the end of the opening quarter, Sutton took control of the game by outscoring the Broncos 18-6 in the second. The impact player during that stretch for the Mustangs was Colton Haight, a long and athletic sophomore forward at 6-foot-4 who came off the bench. Haight scored all seven of his points in the second and went 3 of 4 at the line.
Sutton's tight man-to-man defense continued to give Centennial's scorers problems in the second half. The Broncos' leading bucket-getter on the season, junior guard Cooper Gierhan, came in averaging 14.4 points. But on Saturday, Gierhan was held to just three and didn't score in the second half.
"They're good defensively," Scholl said of Sutton's defense on Gierhan. "I think Cooper allowed them to guard him a little bit. For whatever reason, our concentration and our stamina — we just got tired so fast. We missed a couple looks early and we kind of just let them guard us. Their pressure got to us."
Things didn't get much better for the Broncos in the second half. Centennial was unable to make the necessary runs it needed to cut into its deficit as it scored just eight points in the third and six in the fourth.
Meanwhile, Sutton struck on three 3s in the second half that helped the Mustangs keep their distance. Two of those long balls came from junior Cade Wiseman while the other was a corner triple from 6-4 senior Jacob Haight, who finished with nine points.
"Physically they're strong and they're deep," Scholl said of the Mustangs. "They don't have a lot of weaknesses. They have size and good guards. They're not great at any one thing, but they're just solid all the way around, and that's hard to go against."
Centennial had to play the game with a bit of a depleted bench. Michael Nisly, usually one of the first players off the bench for Scholl, went down with an ankle injury in the first half and never returned. Another bench piece, Maj Nisly, was home sick.
"I think it was more us than them," Scholl said. "Frankly, we were pretty awful tonight."
Centennial will try to get back in the win column Friday at Louisville (7-11).
Centennial (15-4) 7 6 8 9 — 27
Sutton (17-2) 6 18 8 11 — 43
Centennial scoring: Jake Bargen 13, Joel Bargen 7, Cooper Gierhan 3, Lane Zimmer 1, Caleb Horne 3.
Sutton scoring: Colton Haight 7, Quenton Jones 6, Tyler Baldwin 6, Cade Wiseman 10, Jacob Haight 9, Eli Skalka 1, Jackson Anderson 4.
Centennial vs. Sutton -- conference final 1.JPG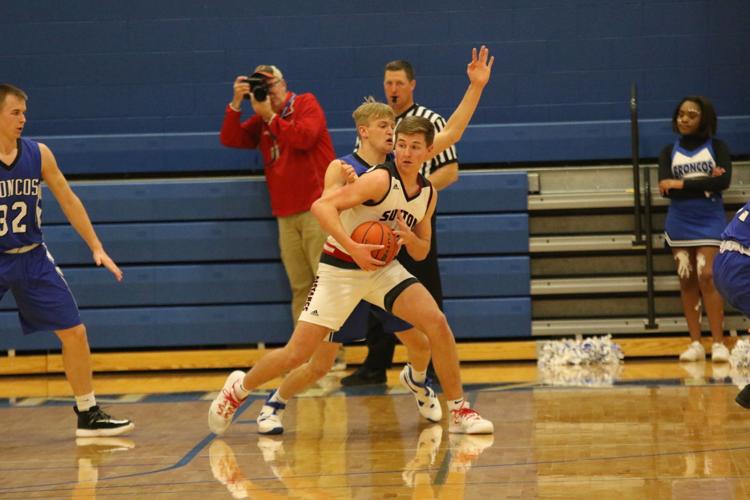 Centennial vs. Sutton -- conference final 2.JPG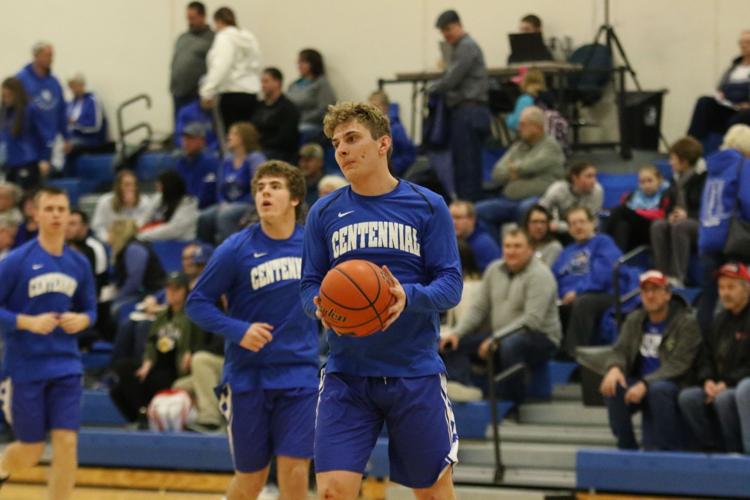 Centennial vs. Sutton -- conference final 3.JPG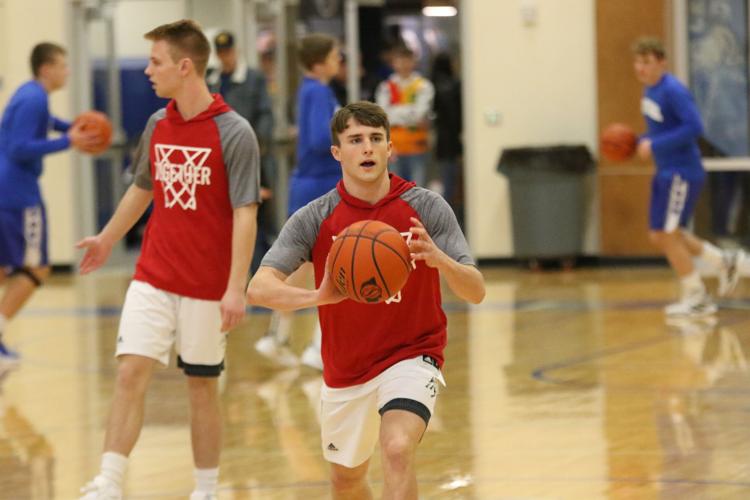 Centennial vs. Sutton -- conference final 4.JPG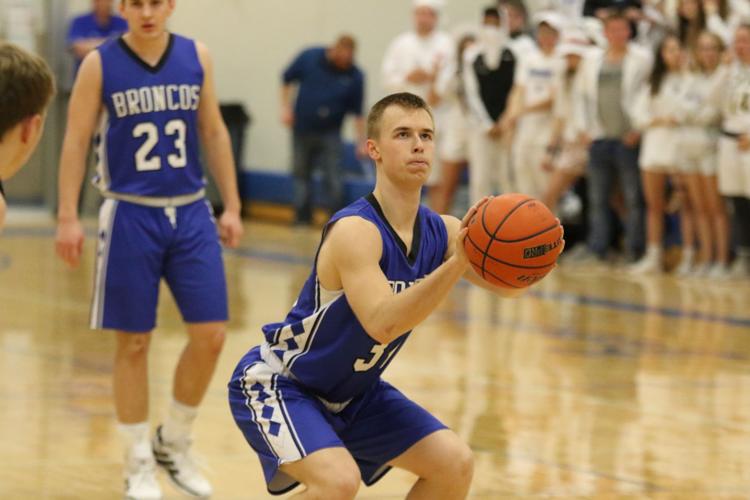 Centennial vs. Sutton -- conference final 5.JPG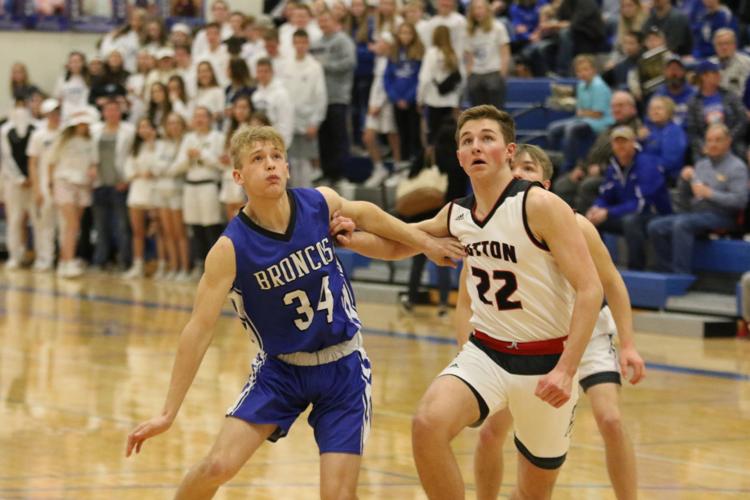 Centennial vs. Sutton -- conference final 6.JPG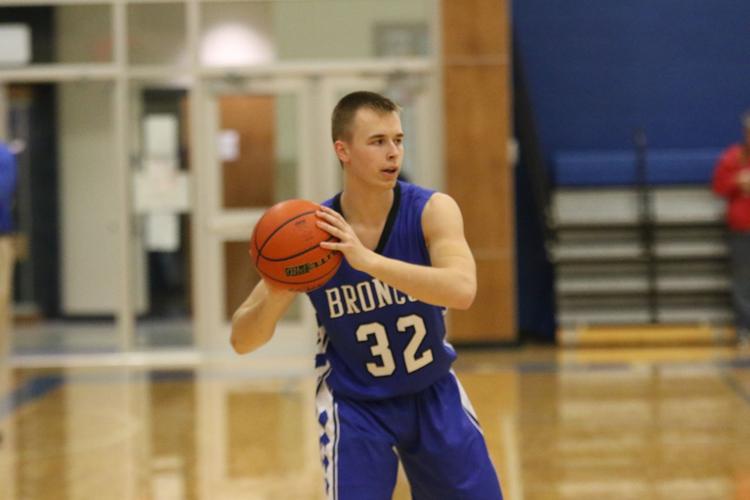 Centennial vs. Sutton -- conference final 7.JPG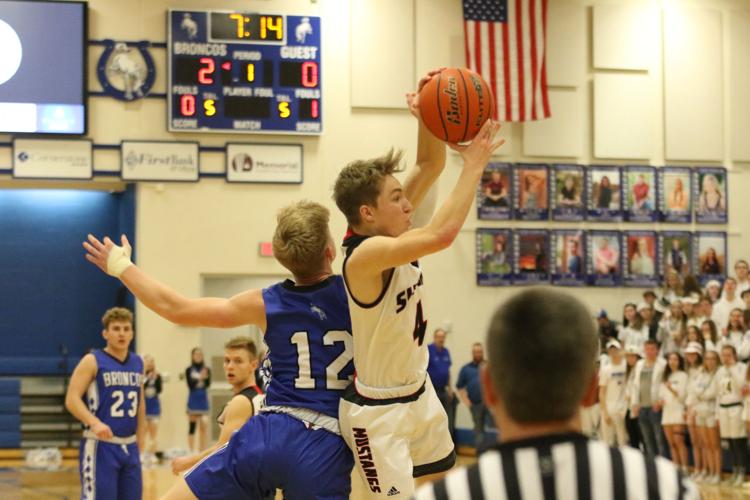 Centennial vs. Sutton -- conference final 8.JPG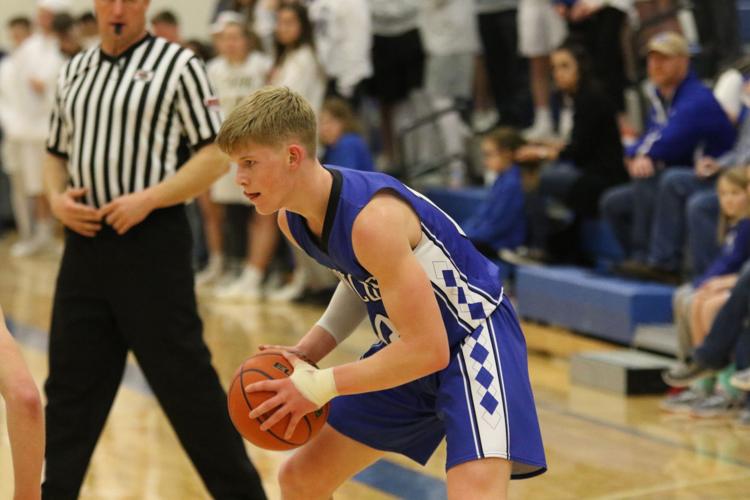 Centennial vs. Sutton -- conference final 9.JPG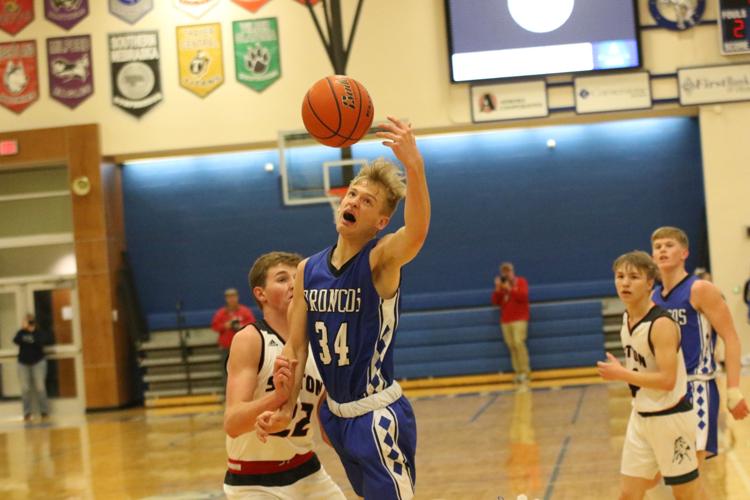 Centennial vs. Sutton -- conference final 13.JPG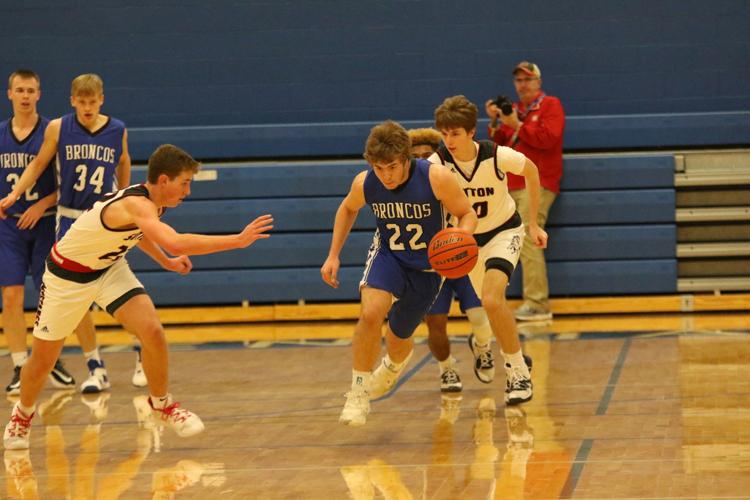 Centennial vs. Sutton -- conference final 14.JPG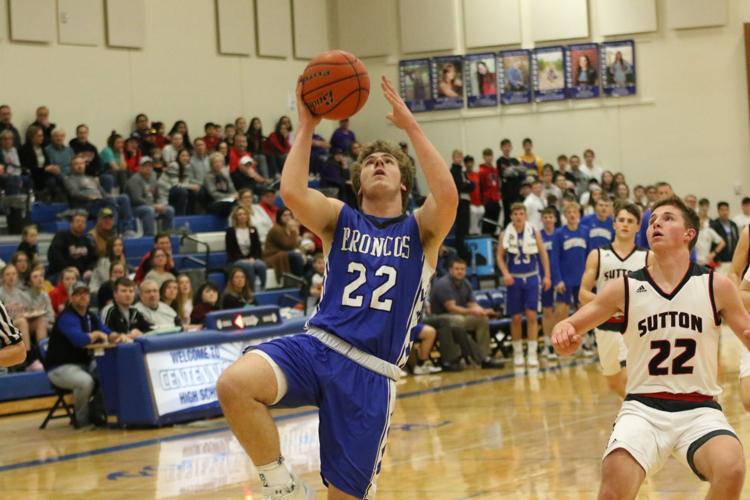 Centennial vs. Sutton -- conference final 15.JPG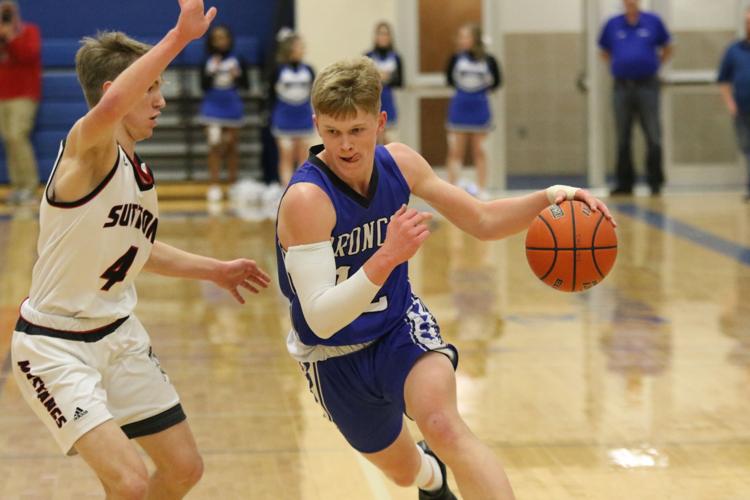 Centennial vs. Sutton -- conference final 16.JPG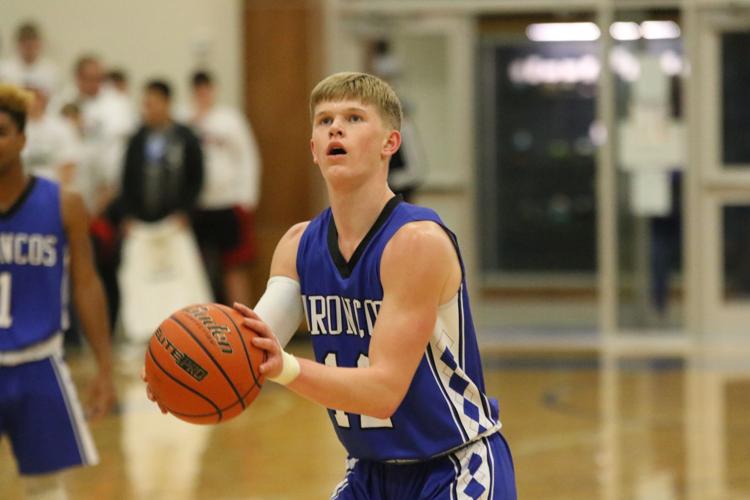 Centennial vs. Sutton -- conference final 17.JPG
Centennial vs. Sutton -- conference final 18.JPG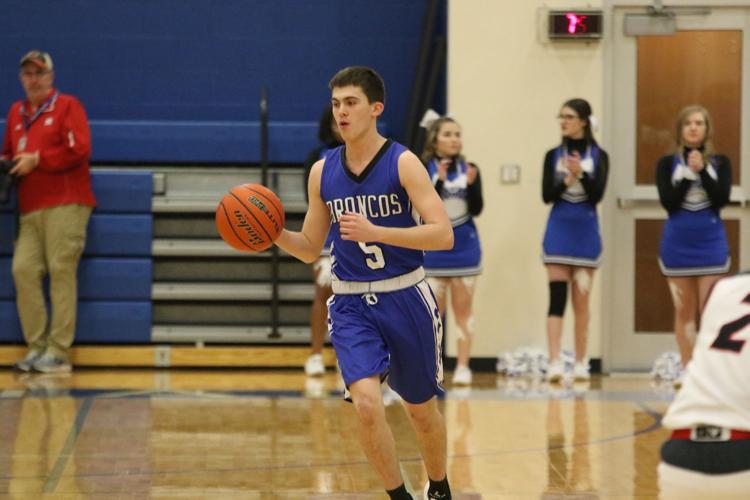 Centennial vs. Sutton -- conference final 19.JPG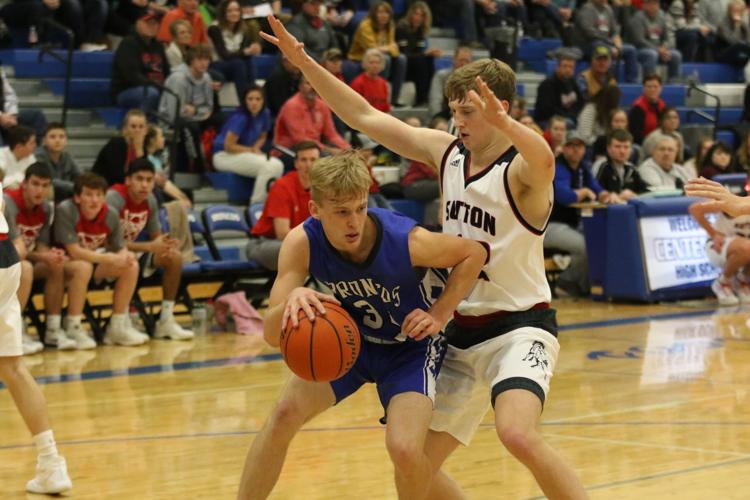 Centennial vs. Sutton -- conference final 20.JPG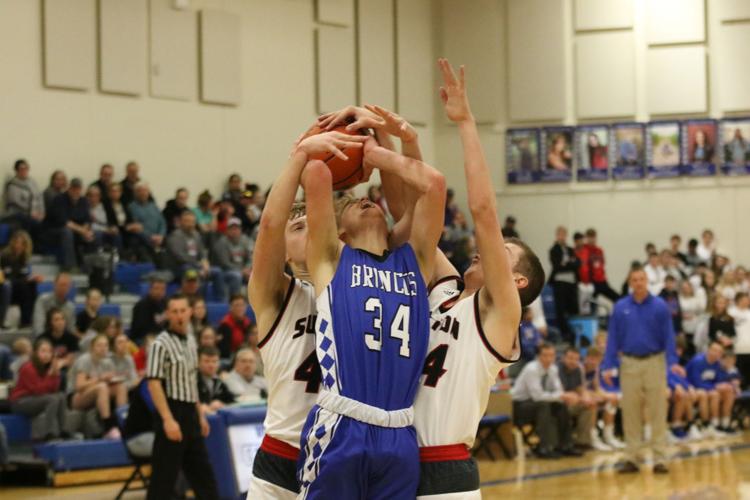 Centennial vs. Sutton -- conference final 21.JPG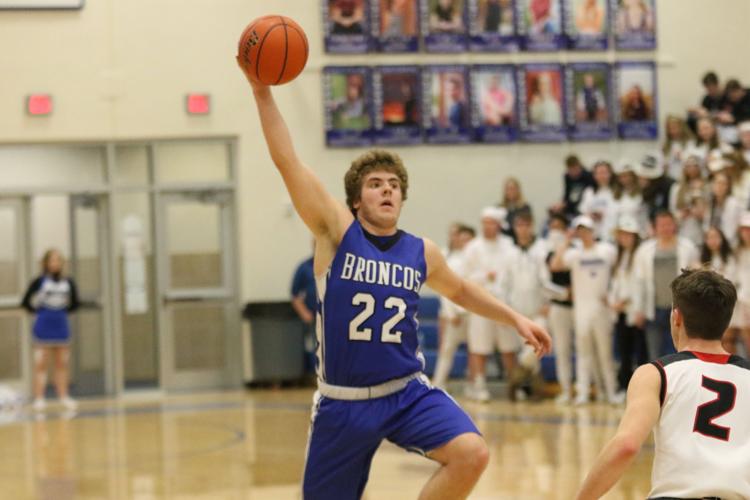 Centennial vs. Sutton -- conference final 22.JPG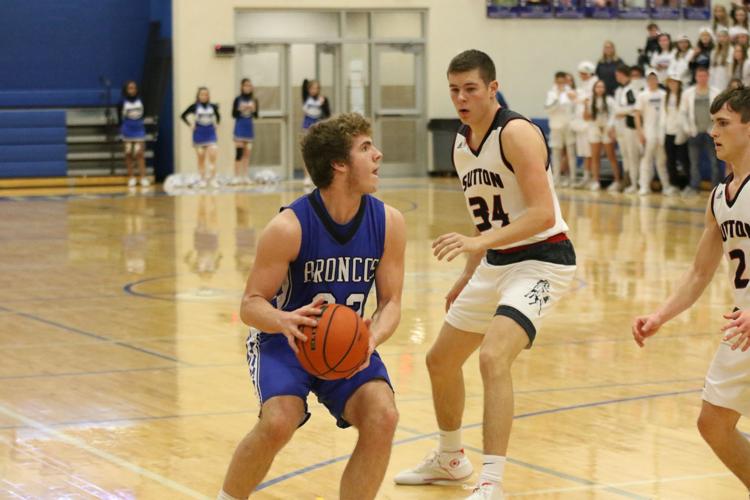 Centennial vs. Sutton -- conference final 23.JPG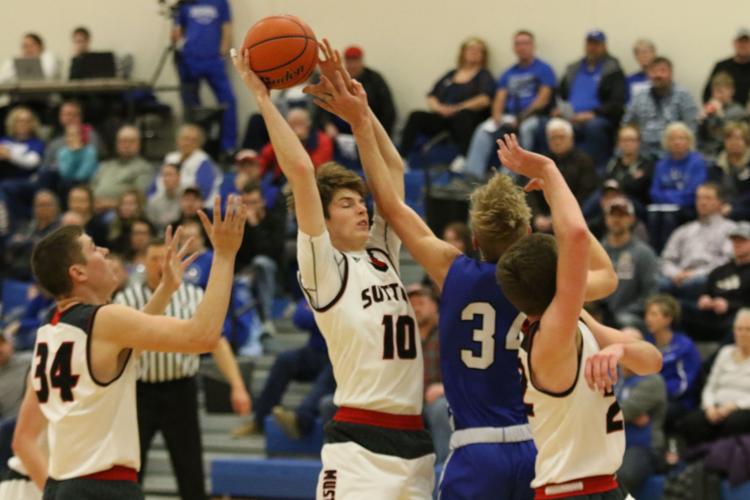 Centennial vs. Sutton -- conference final 24.JPG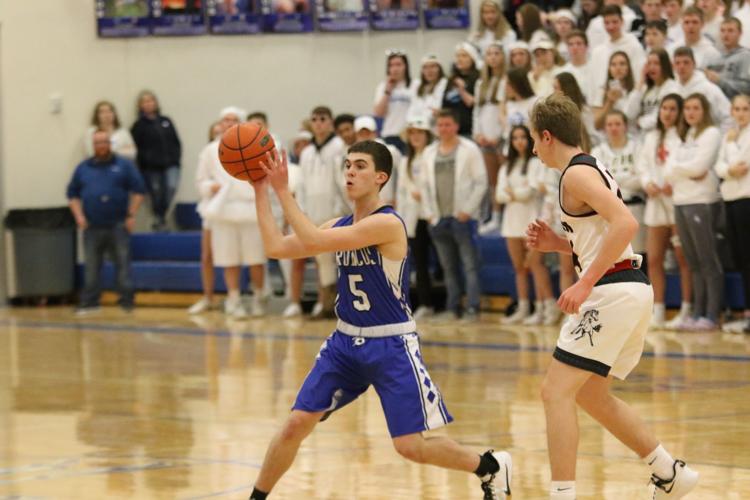 Centennial vs. Sutton -- conference final 25.JPG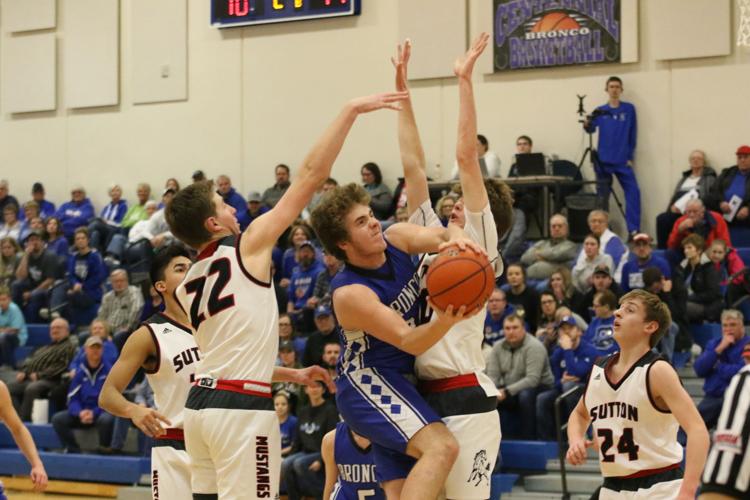 Centennial vs. Sutton -- conference final 26.JPG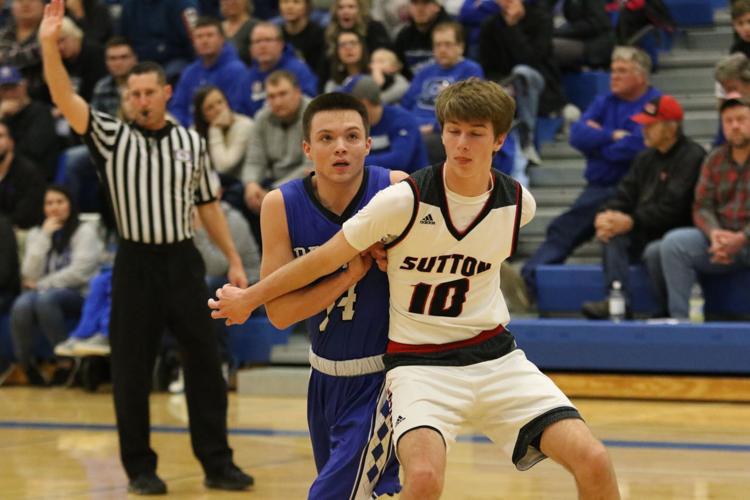 Centennial vs. Sutton -- conference final 10.JPG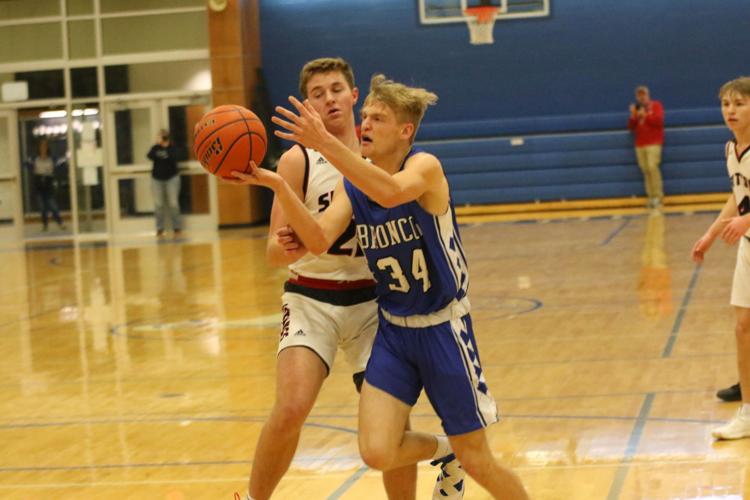 Centennial vs. Sutton -- conference final 11.JPG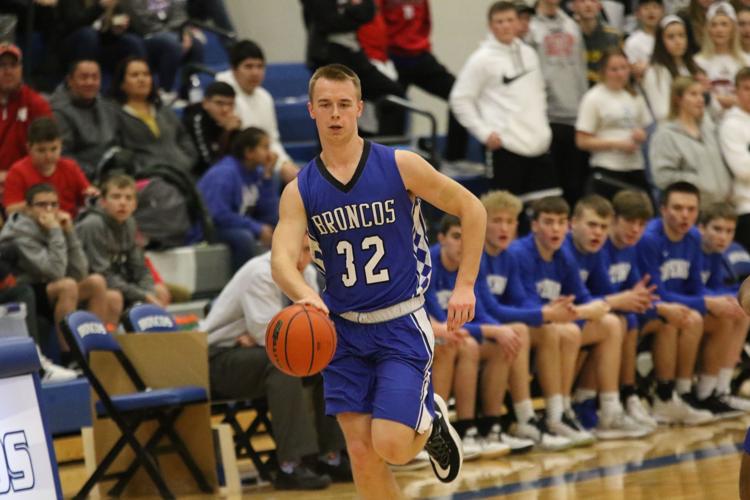 Centennial vs. Sutton -- conference final 12.JPG