YORK – Things escalated quickly between the York Cornerstone Seniors and Shelby-Osceola-Stromsburg Rebels Tuesday night at Levitt Stadium in York.
York exploded for 10 runs in the bottom of the first inning and tacked on four more in the second along its way to a 14-1 win in five innings. The victory improves York's record to 5-6 before hosting the Senior Cornerstone Classic at Levitt that begins Thursday and ends Sunday.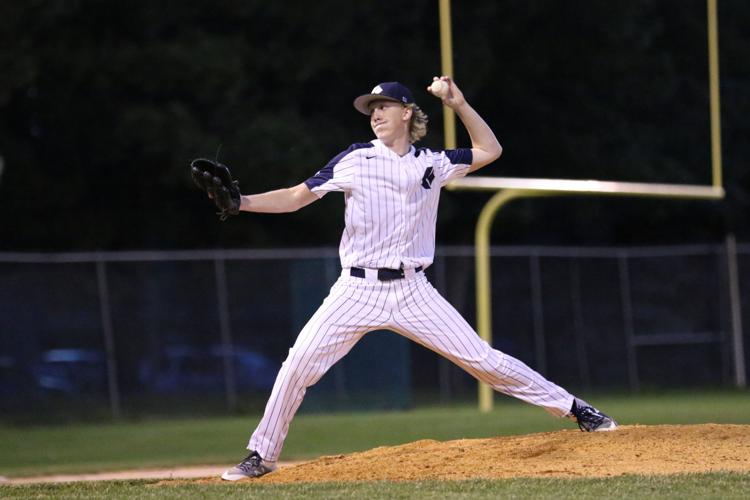 Against the struggling pitching of SOS on Tuesday night, York racked up 16 hits and was led at the plate by a trio of players who all recorded three hits, including Mason Wright, Andrew Clark and AJ Beins. Clark, a 6-foot-5, 210-pounder, knocked in a team-high four RBIs. Beins, Bradyn Heiss and Dana Hobbs each had two RBIs while Bradyn Glebe and Jon Esser both had one.
Zach Beaver started on the mound for York and lasted four innings, striking out three batters while walking seven. Cameron Bethune came on in relief to finish the game and had one strikeout.
For SOS, Jett Pinneo and Wyatt Whitmore had one hit each. Pinneo had the lone RBI for the Rebels.
---
Senior Cornerstone Classic
The eight-team Senior Cornerstone Classic Legion baseball tournament begins Thursday at Levitt Stadium. York's first game is Friday at 8 p.m. against Louisville/Weeping Water.
5:30 p.m. – Utica/Beaver Crossing vs. David City
8 p.m. – Aurora vs. Kearney Jerseys at 8 p.m.
5:30 p.m. – Schwisow Construction (Lincoln) vs. Central City
8 p.m. – Louisville/Weeping Water vs. York Cornerstone
11 a.m. – Loser Game 1 vs. Loser Game 2
1:30 p.m. – Winner Game 1 vs. Winner Game 2
4 p.m. – Loser Game 3 vs. Loser Game 4
6:30 p.m. – Winner Game 3 vs. Winner Game 4
11 a.m. – Loser Game 5 vs. Loser Game 7
1:30 p.m. – Winner Game 5 vs. Winner Game 7
4 p.m. – Loser Game 6 vs. Loser Game 8
6:30 p.m. – Winner Game 6 vs. Winner Game 8 (Championship)