YORK – With the start of the 2019 high school softball season less than a month away, the York News-Times will be looking ahead to the season by featuring the top 10 returning players from the four area coverage teams.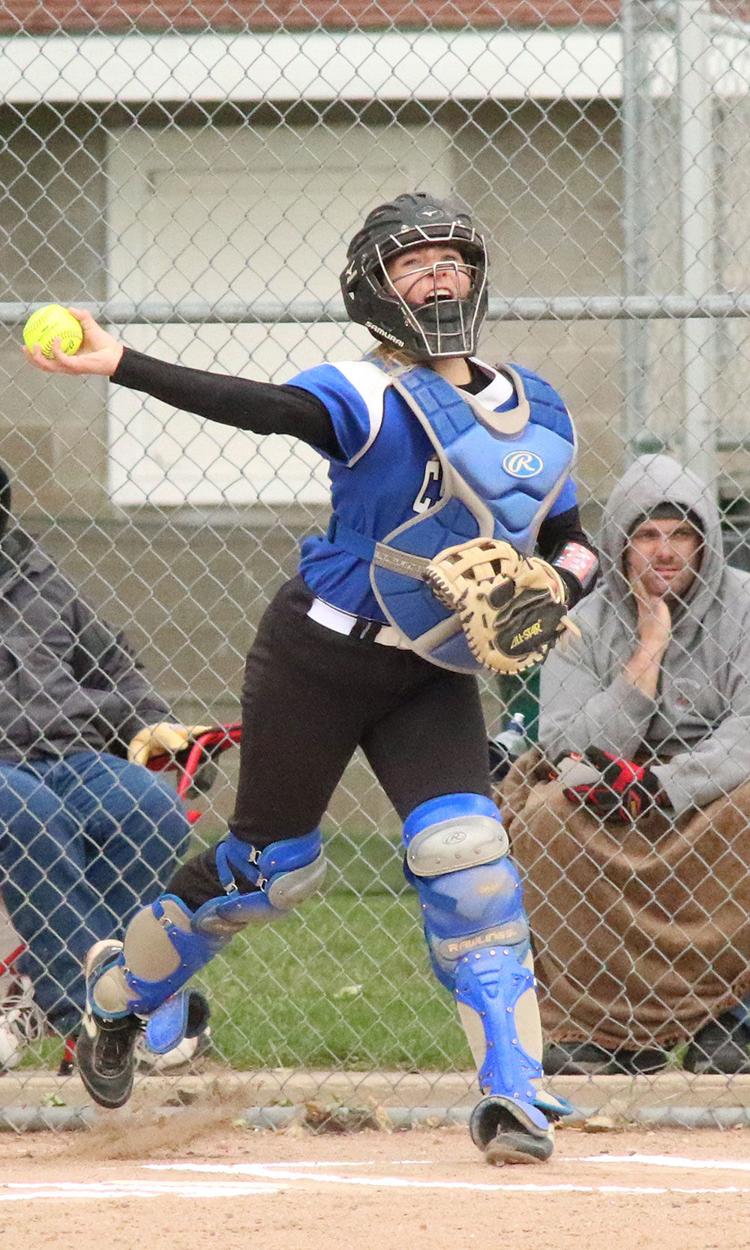 The YNT will be picking players from its coverage area, including the Centennial Broncos, Fillmore Central/Exeter-Milligan Panthers, Polk County Slammers and the York Dukes.
Two players will be featured each week until the start of the season, which will officially get underway on Thursday, August 22.
These selections are based on 2018 performances and statistics, as well as conference and all-state honors.
This is installment four of five.
Aurora Junge, Centennial, Sr., Catcher
Having great chemistry with your pitching staff is a huge feather in the cap for Centennial senior catcher Aurora Junge. During the Broncos' run at the state tournament and their eventual Class C No. 4 finish, Junge continued to improve in all aspects of her game.
"The experience that Aurora has gained the past few years is setting her up for a phenomenal senior campaign," Broncos head coach Jake Polk said at the end of the 2018 year. "Aurora had great chemistry with our pitchers and had a few clutch hits for us."
Junge batted .314 last year and is one of four players for the Broncos who sported a .300-plus average in 2018. Junge had 33 hits, drove in 24 runs and during the 35 games she appeared in, belted five doubles. Her on-base slugging percentage was .689.
Junge was a Southern Nebraska Conference honorable mention pick and also Class C honorable mention in the Omaha World-Herald.
Sadie Sunday, Polk County, Soph., Catcher
Only four players finished the 2018 season with a batting average in the .400s, and Polk County freshman Sadie Sunday was one of those four.
The freshman backstop batted .404 on the season, which led the Polk County Slammers, and her 36 hits was also a team high. One of the more eye-opening stats was that she only struck out three times in 102 plate appearances.
"Sadie has been our leading hitter all season as a freshman," Polk County head coach Laureen Powell said following the 2018 season. "She settled in at catcher and she threw out 12 runners attempting to steal."
Sunday was second on the Slammers with five doubles and also tied for second in RBIs with 17. Her on-base slugging percentage was .941 and her on-base percentage was .480.
Sunday also had 11 stolen bases, which was fourth on the Slammers.