YORK – With a record of 12-9, the York Cornerstone Juniors baseball team has put itself in position to be the top seed of the Class B, Area 4 district tournament that begins Friday evening at Tuxedo Park in Crete.
York, which has the only winning record out of the six teams in the tournament, opens play Friday at 5:30 p.m. against No. 6 seed Seward (2-10). The Juniors beat Seward 9-1 at home back on June 7.
The four other teams that will be competing include No. 2 seed Fairbury (8-9); No. 3 Beatrice (14-16); No. 4 Lincoln Christian (3-10); and No. 5 Crete (3-12).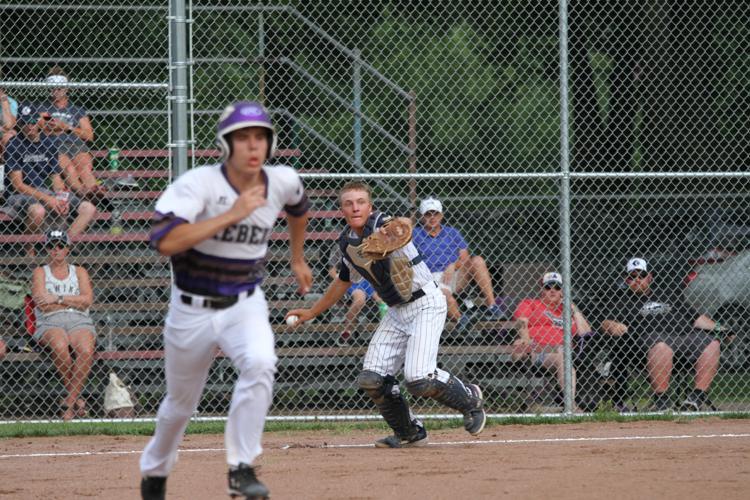 The Cornerstone Juniors program hasn't been to the Class B state tournament since 2011. Although Friday is the start of the most important part of the entire season, don't count on York doing anything drastically different.
"Our biggest message is going to be that we need to be true to ourselves and trust our program's philosophy in competing on the mound and playing great defense," Cornerstone baseball head coach Justin Rodrigues said. "I think too many teams try to do special or different things when it comes to the postseason, but we just really want to rely on what got us to this point."
Competing on the mound and playing solid defense are the two biggest concerns for the Cornerstone baseball program, and those two aspects have been echoed all season long. But there's another area where Rodrigues hopes his team adheres to: humility.
"In legion baseball having a great record is nice, but at the end of the day it doesn't mean much when you consider dual-roster players," Rodrigues said. "For instance, a team may have a poor record, but some of their main contributors have been playing with the Seniors all year, so we'll treat everyone with the same respect and do our very best night in and night out."
After dropping four consecutive games, the Juniors have righted the ship the past few days, beating Bruning-Davenport/Shickley on Sunday and the Millard Sox on Monday.
"Over the last two games we really started to pick it up with a run-rule game and then a big win for us over a Class A school like Millard," Rodrigues said. "In both games we competed at the plate and on the mound, so I think we're right on track heading into districts."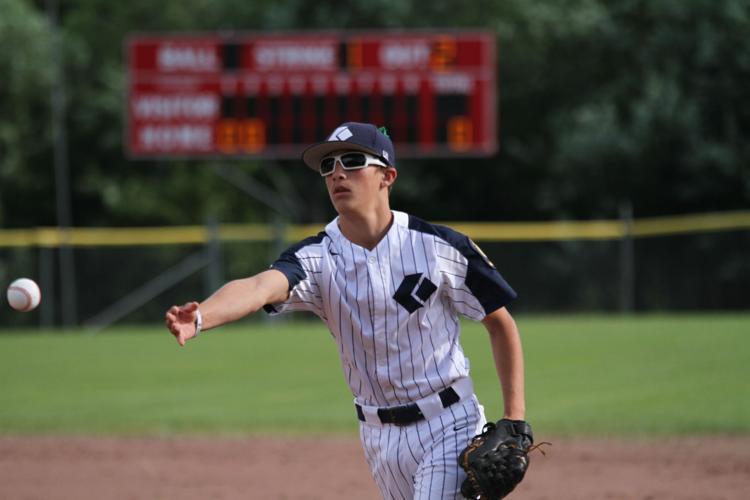 One of the most challenging aspects of coaching legion ball in a tournament setting is managing the arms on the mound. Some teams might not have a surplus of pitching talent while others do.
Deciding when and for how long to use the top pitchers for each outing can be a strenuous task.
"With the modern day pitch-count rules, I think it's the most critical job the coach has all year, and last year I felt I didn't do a great job," Rodrigues said. "But this year, my staff and I will be prepared. It's easy to start planning guys for different days ahead, but at the same time you need to win the game at hand.
"So we're going to take it one game at time and do whatever it takes to get victories."
Getting the ball on the mound to lead York into its opening game against Seward on Friday is Reid Heidtbrink.
He's earned that right, according to his head coach.
"He's been a workhorse on the mound for the Seniors, and he's not only ready for the moment but he's earned it as well," Rodrigues said. "We have a lot of faith in him."
---
Here is the schedule for the B-4 district tournament:
Friday, July 12
Game 1: No. 3 Beatrice (14-16) vs. No. 4 Lincoln Christian (3-10); 3 p.m.
Game 2: No. 1 York (12-9) vs. No. 6 Seward (2-10); 5:30 p.m.
Game 3: No. 2 Fairbury (8-9) vs. No. 5 Crete (3-12); 8 p.m.
---
Saturday, July 13
Game 4: Loser Game 1 vs. Loser Game 2; 3 p.m.
Game 5: Winner Game 1 vs. Loser Game 3; 5:30 p.m.
Game 6: Winner Game 2 vs. Winner Game 3; 8 p.m.
---
Sunday, July 14
Game 7: Winner Game 5 vs. Winner Game 6; 1 p.m.
Game 8: Winner Game 4 vs. Loser Game 6; 3:30 p.m.
---
Monday, July 15
Game 9: Winner Game 8 vs. Loser Game 7; 7:30 p.m.
---
Tuesday, July 16
Game 10: Winner Game 7 vs. Winner Game 9; 6 p.m.
Game 11: (If necessary, 30 minutes following Game 10. Winner Game 10 vs. Loser Game 10 if first loss).