LINCOLN – A pair of fresh faces and a brace of veteran seniors earned the right to play on in today's medal round at the state tennis tournament.
Morgan Peterson and fellow senior Kaitlyn Phinney ran their No.1 doubles season record to 25-8 with defeats over Alliance and Waverly against a single loss to No. 2-seeded Grand Island Central Catholic on Thursday at the Woods Park tennis complex in Lincoln.
The Dukes handled Alliance 6-3, 6-4 before ambushing the Vikes of Waverly in a straight-sets blitzkrieg, 6-0, 6-0. In the quarterfinals Peterson and Phinney ran up against the No. 2 seed and fell 6-1, 6-1 to the Crusaders of Grand Island Central Catholic.
If they get by Ogallala in their opening joust today, Peterson and Phinney will play for fifth.
"That first match was a little tougher on them than their second match," commented Coach Josh Miller. "They had not seen that opponent (Alliance). Morgan and Kaitlyn are very prepared and analytical, they like to know what to expect" in an opponent.
That angst was evaporated in the second round against Waverly, a foe most familiar.
"That one they really didn't have any trouble with at all," said Miller. "GICC … that's a very good team. I felt they played better than they had a couple times before" against the Crusaders. Now they have to regroup for Ogallala, who we've seen before."
The new kids on the block, talented sophomores Case and Rockenbach, dispatched out-gunned Blair which, in the early going, struggled to get a single return of serve over the net against the Dukes' serve game. That second doubles first-rounder went York's way 6-0, 6-3.
Then the sophs in gold shocked the world in taking down two seniors from Elkhorn who, said the coach, roughed up his youngsters not so long ago.
But this time.
Case and Rockenbach, who came into the tourney sporting a 21-9 season mark, elbowed their way to the 6-3, 7-6, (7-3) stunner.
In their third match the Duke ladies almost did it again, stunning No. 2 seed Kearney Catholic in the opening set 6-1. The Stars regained their composure and won the next two sets and the match 6-3, 10-8.
With a win over Alliance bright and early this morning they, too, will advance and play for fifth.
With Blair, Miller said his girls "got that one under their belt. And then played really well against Elkhorn" using altogether different mentality and tactics than against the Bears. "Erin did her thing up at the net and Natalie was hitting her shots at the baseline. For sophomores in their first state tournament they played a really nice match."
Going in against the Stars on the heels of the upset of the No. 7 seed Antlers, Miller said his charges, "Kind of just hit a wall in the second set … mentally and physically." His Dukes were down twice and scratched their way back twice in the tie-breaker final set. "You could tell we were just drained energy wise."
Lilly Holthus, a junior, drew the eight seed, Holdrege senior Kaylin Brown, right out of the gate and dropped a 6-0, 6-0 decision in her first-ever taste of state tourney action.
According to Miller's scouting report, "The biggest thing we knew coming in was the Holdrege girl liked to play on the baseline so we tried to hit some passing shots and get her uncomfortable. The frame of mind was very good by Lilly," but some opportunities did not go her way early. "The whole year Lilly has been good," he said. "She's very steady … doesn't get too high or too low. She had chances to win a game here or there" against Brown, he said, adding, "Lilly definitely followed our instructions. It just wasn't our day, that young lady from Holdrege amped up her serve" in the match, too.
Thursday was a one up/one down day for York's entry at No. 2 singles, junior Kaitlyn Martin.
Martin, like Holthus, went in unseeded herself and first handily bounced the No. 2 seed, Hastings St. Cecilia senior Camryn Rasmussen, from the tournament 6-3, 6-1. The victory moved her up the ladder to a face-off with the six seed, Gering Bulldog Bobbie Claflin. That one went the 32-9 Gering senior's way to the tune of 6-3, 6-3.
Against Rasmussen, said Miller, Martin was "playing a young lady she lost to twice" during the season. "We identified some things we could capitalize on and after the first couple games Kaitlyn, "Got into a rhythm" that had her opponent "struggling to get lobs back to her. It was one of her better serving matches, too," he added.
"She was seeded and Kaityln was not," he said of Rasmussen, "so it was a nice win. She came through for us and sent that young lady home. In the second match" vs. Gering, "Kaitlyn kind of ran out of energy the first set. In the second set she fought and made that young lady work hard. At the beginning and the end was the style of play we'd like to see from her next year."
Play resumes at 8 this morning. To follow results of today's medal round, posted as the tournament plays out today, visit www.nsaahome.org.
DSC_1718.JPG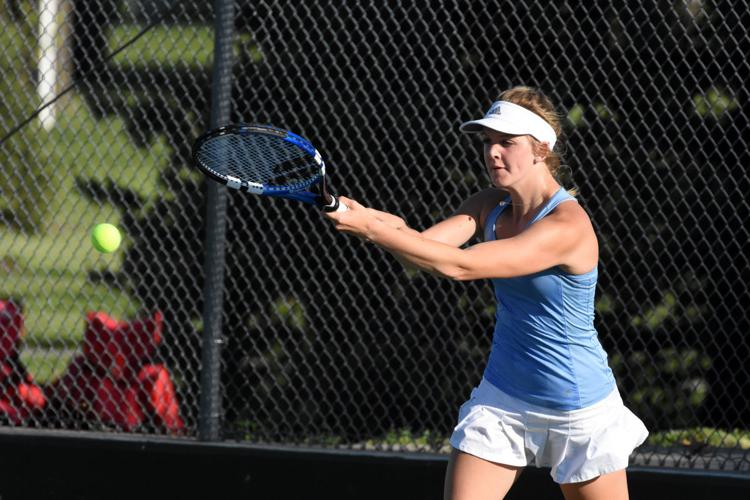 DSC_1758.JPG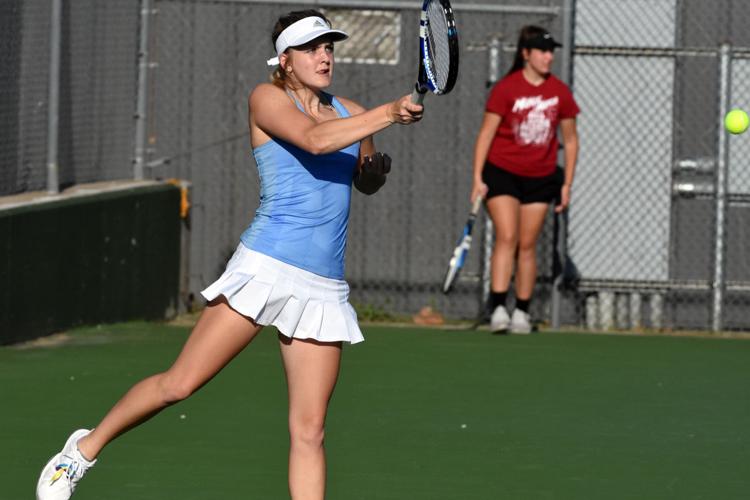 DSC_1762.JPG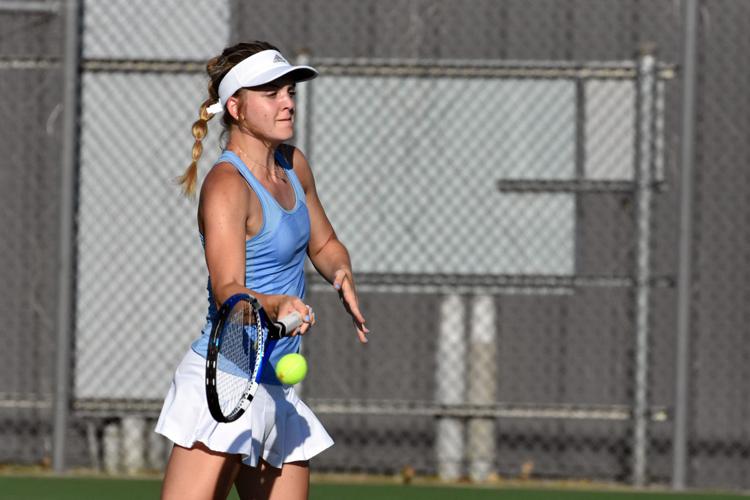 DSC_1769.JPG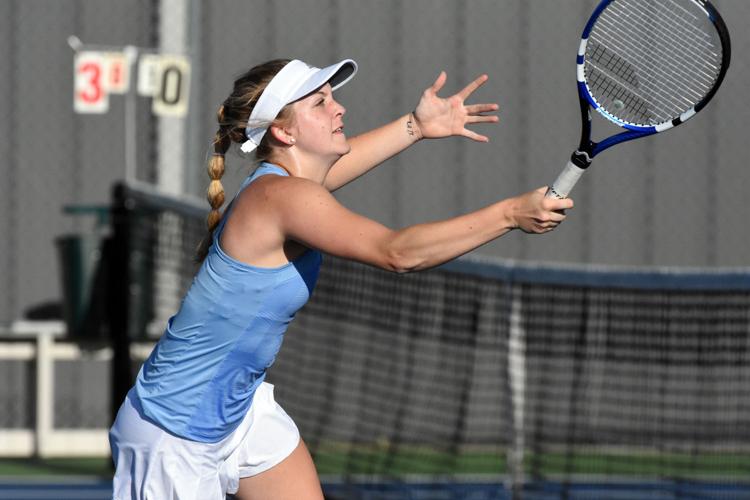 DSC_1841.JPG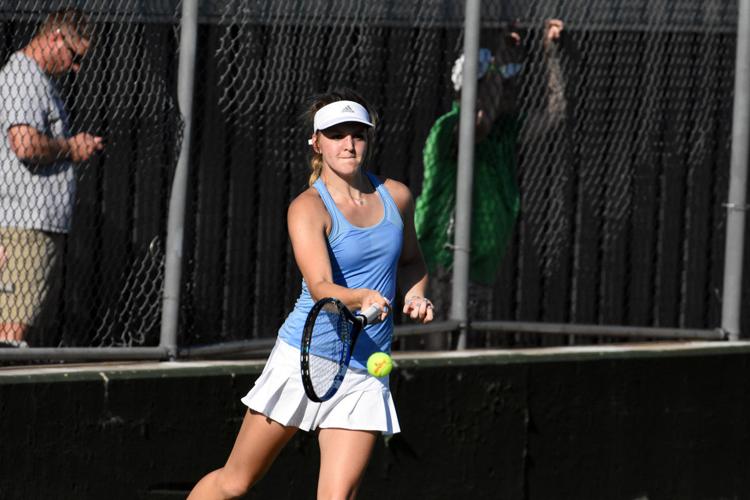 DSC_1874.JPG
DSC_1877.JPG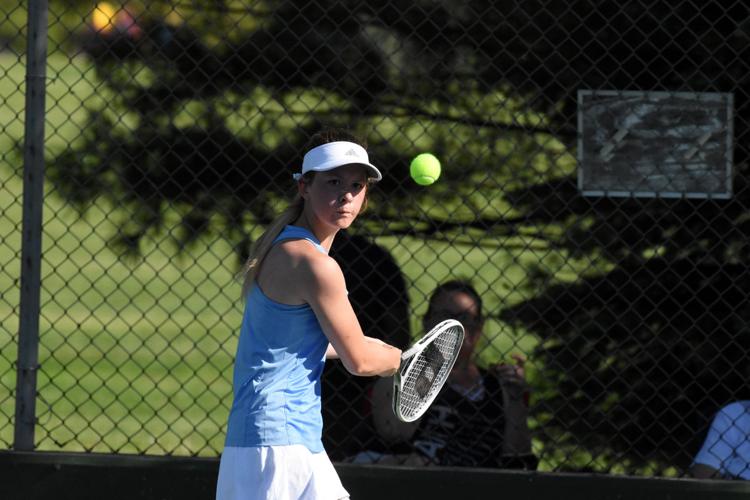 DSC_1881.JPG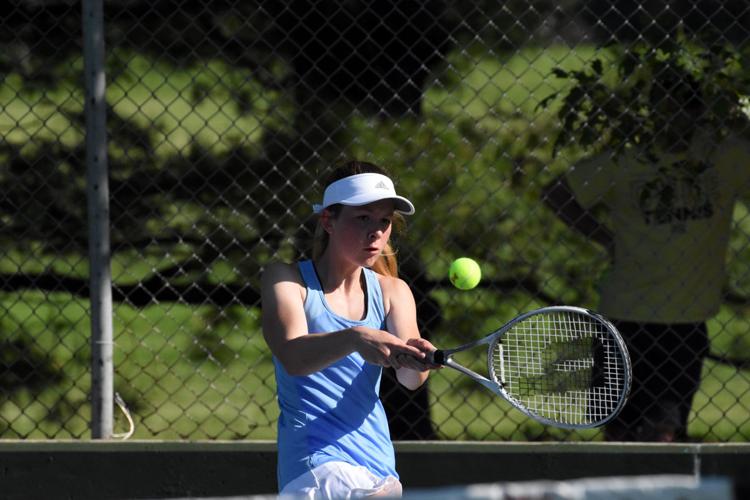 DSC_1897.JPG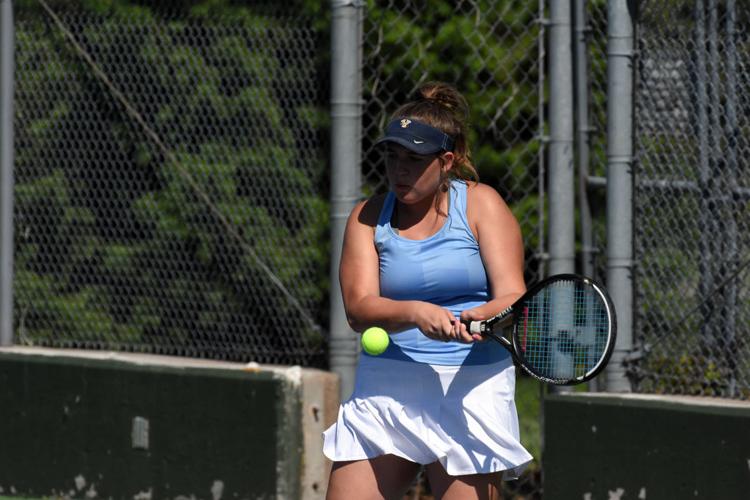 DSC_1899.JPG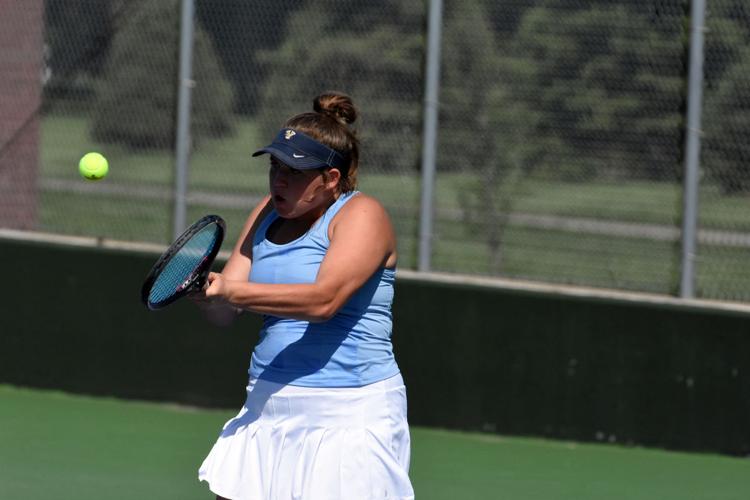 DSC_1924.JPG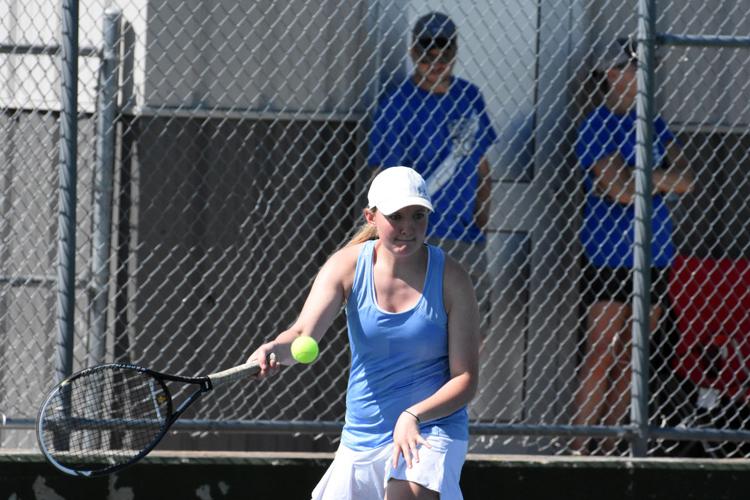 DSC_1937.JPG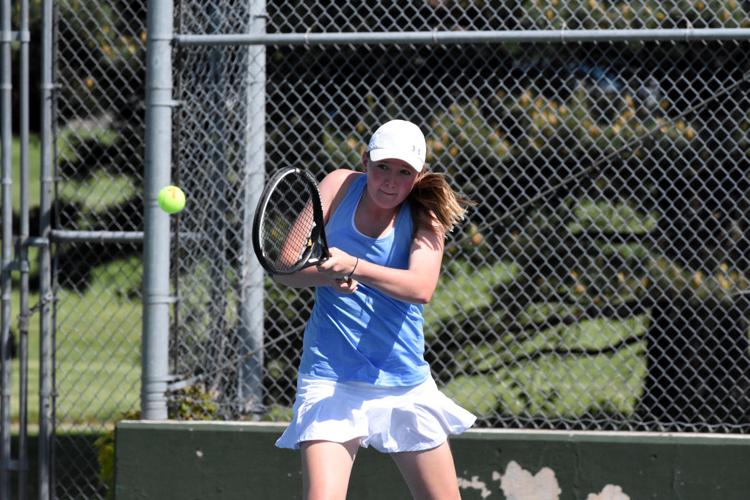 DSC_1950.JPG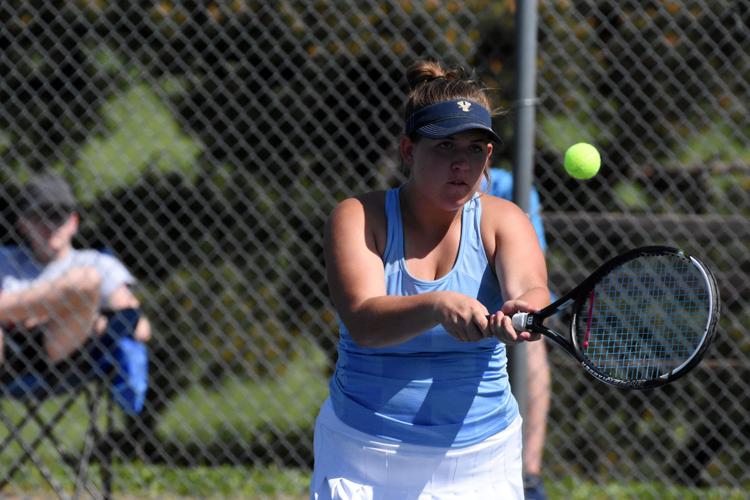 DSC_1953.JPG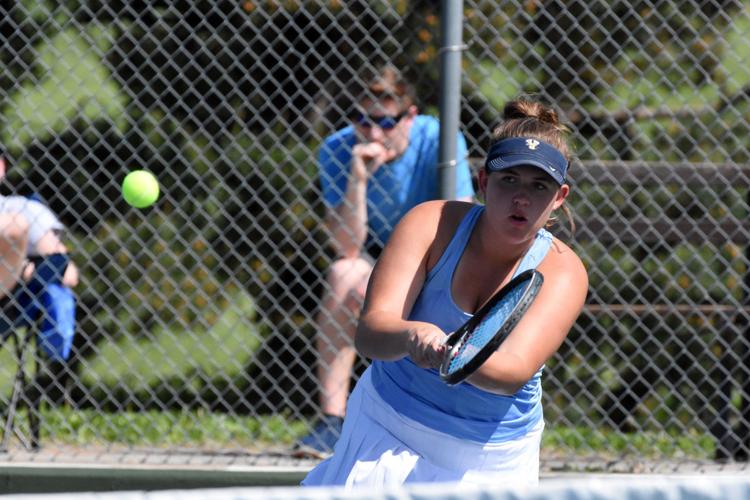 DSC_1968.JPG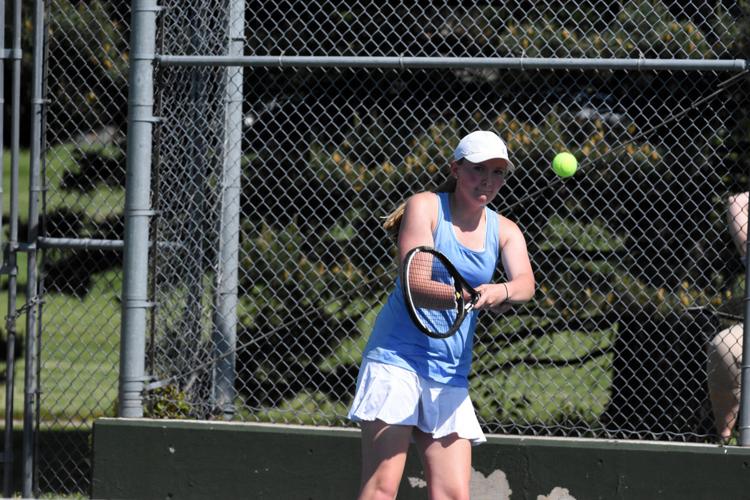 DSC_1971.JPG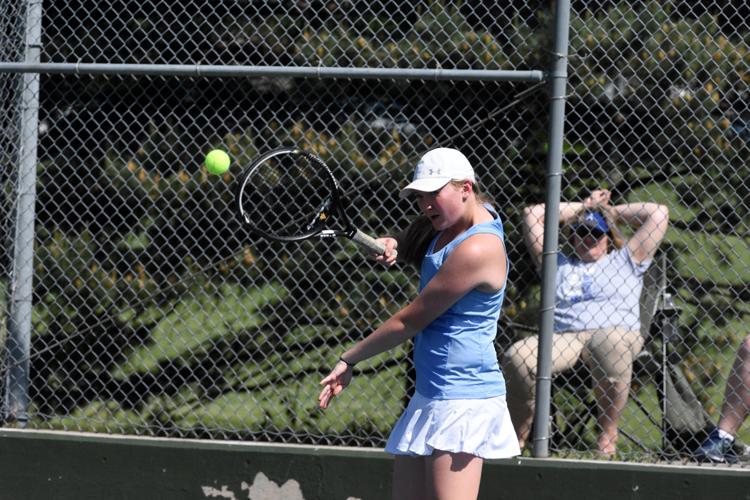 DSC_1987.JPG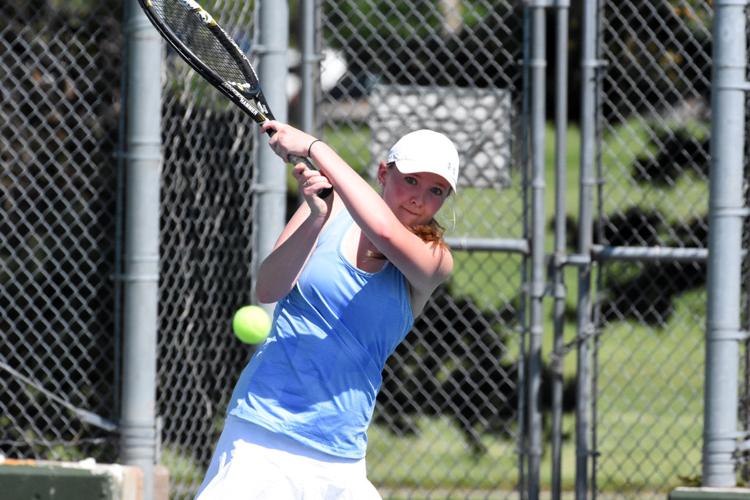 DSC_2026.JPG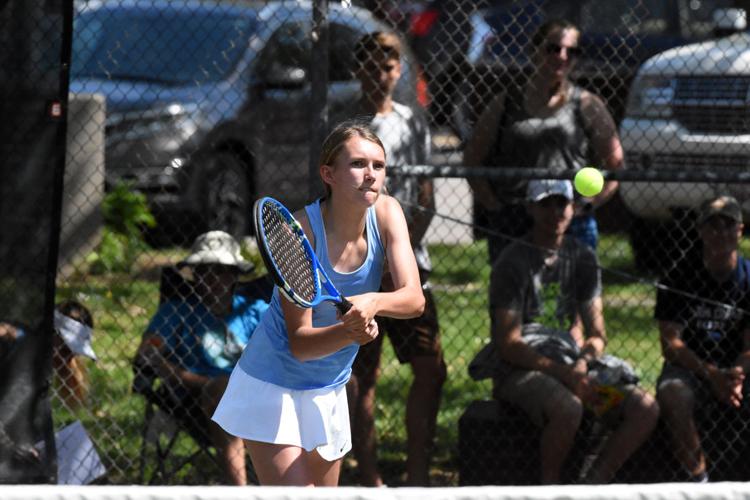 DSC_2031.JPG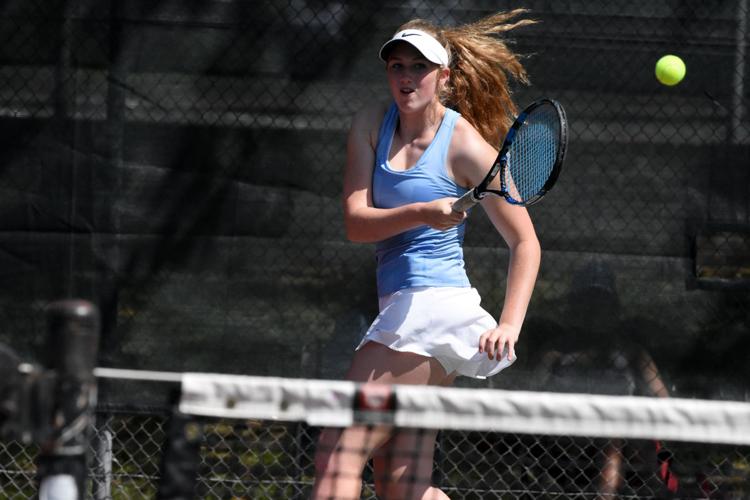 DSC_2032.JPG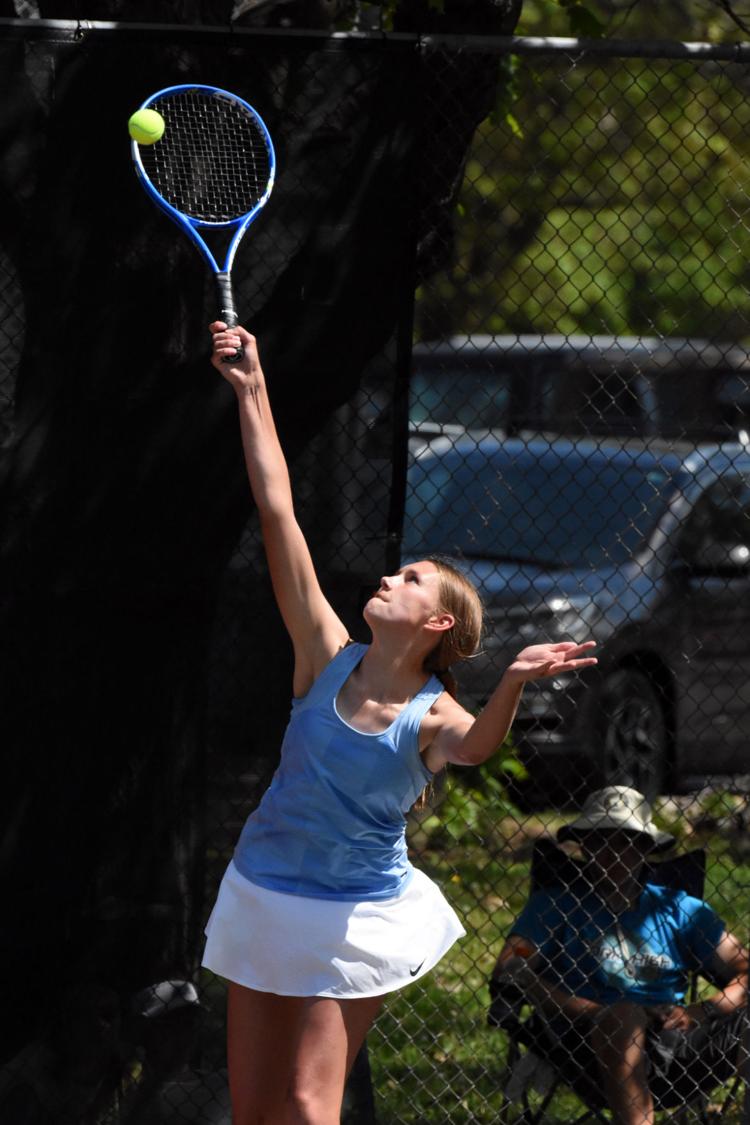 DSC_2060.JPG
DSC_2063.JPG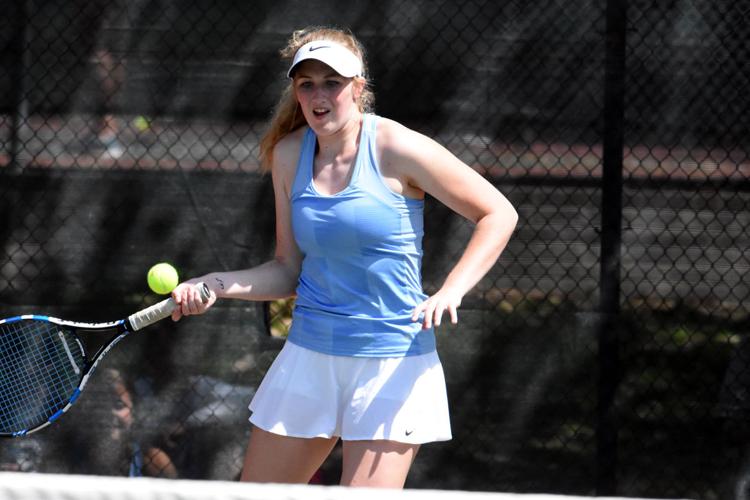 DSC_2079.JPG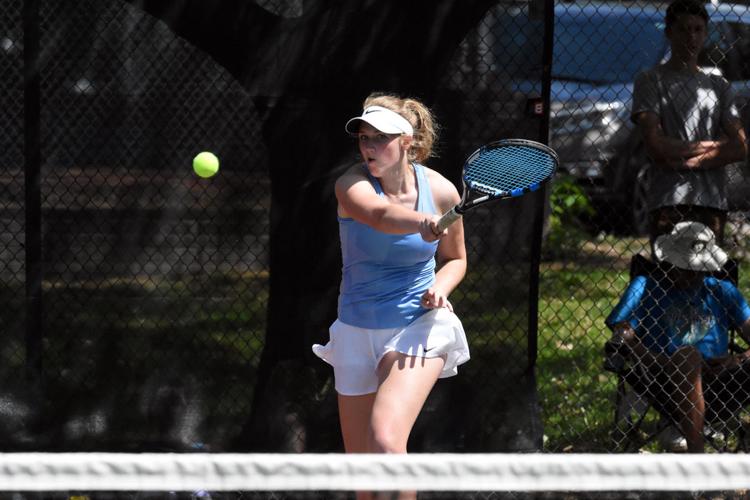 DSC_2092.JPG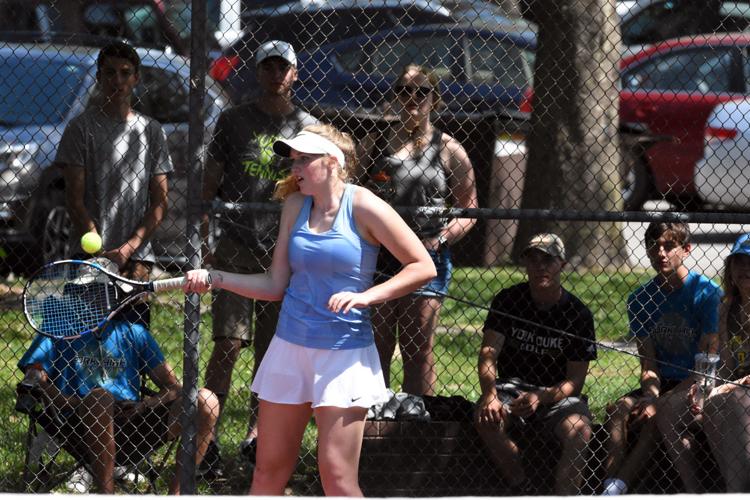 DSC_2099.JPG