SUTTON, Neb. — A top-10 showdown in Class C-2 boys basketball went down in Sutton Friday night.
The tall and athletic Sutton Mustangs came into the game 8-2 and rated No. 5 in the Omaha World-Herald while head coach Cam Scholl's Centennial Broncos were 9-1 and sitting at No. 8.
Both teams made the state tournament last year and they split their two-game season series, with Centennial winning the first matchup in the regular season and Sutton getting revenge in the Southern Nebraska Conference championship.
On Friday night, Sutton took advantage of a Centennial team that got in foul trouble early and was forced to go to an inexperienced bench sooner than it wanted. That helped put Centennial in early deficits, which proved too big to overcome as the Mustangs defended their home court with a 59-52 win.
With Centennial's best defensive player, 6-foot-4 senior Joel Bargen, on the bench due to foul trouble for much of the first half, Sutton's big man in the paint, Tyler Baldwin, another 6-4 post, saw success. Baldwin scored 14 points in the game, six of which came in a second quarter where the Mustangs outscored the Broncos 13-8.
Sutton took a 28-23 lead into halftime and got 10 first-half points from sharpshooting junior guard Cade Wiseman, who drilled three 3-pointers during that stretch. Wiseman finished the game with a team-high 15 points and hit four 3s.
"The foul trouble set us back in the first half and we had to play our younger guys," Scholl said after the game. "The difference in the game was our lack of defensive concentration on the defensive end. We gave up a lot of straight-line drives from the top, which we're built not to do."
Sutton led 41-32 at the end of the third and got two more 3s from Dawson Nunnenkamp.
Cooper Gierhan seemed to do everything he could to keep Centennial in the game. Gierhan, a junior who came into Friday averaging a team-high 15.3 points and shooting 49 percent from 3-point range, scored a game-high 19 points and drained four 3s himself.
"Our guys competed. Cooper played really well and hard. Caleb Horne played hard and overcame some foul trouble," Scholl said. "Not having Joel in the game in the first half hurt a lot, because he does so much for us defensively away from the ball."
Centennial's defense was never able to make enough of a stand in the fourth, and allowed Sutton to score 18 points. Seven of those points came from junior guard Quenton Jones, who had a couple steals and break-away layups that helped extend Sutton's lead in the final moments.
Even though his team left Sutton with a loss, Scholl saw a silver lining to Friday night.
"This does nothing but benefit us because our young guys need to learn what it takes," he said. "We have the benefit of having some guys that have played in a lot of big games, and those younger guys, maybe their eyes got a little wide in here."
Centennial will host Raymond Central (3-6) on Saturday in Utica.
Centennial (9-2) 9 14 9 20 — 52
At Sutton (9-2) 12 16 13 18 — 59
Centennial scoring: Cooper Gierhan 19, Jake Bargen 13, Joel Bargen 10, Caleb Horne 7, Lane Zimmer 3.
Sutton scoring: Cade Wiseman 15, Tyler Baldwin 14, Quenton Jones 11, Jacob Haight 9, Dawson Nunnenkamp 6, Eli Skalka 3, Colton Haight 1.
Centennial boys basketball at Sutton 1.JPG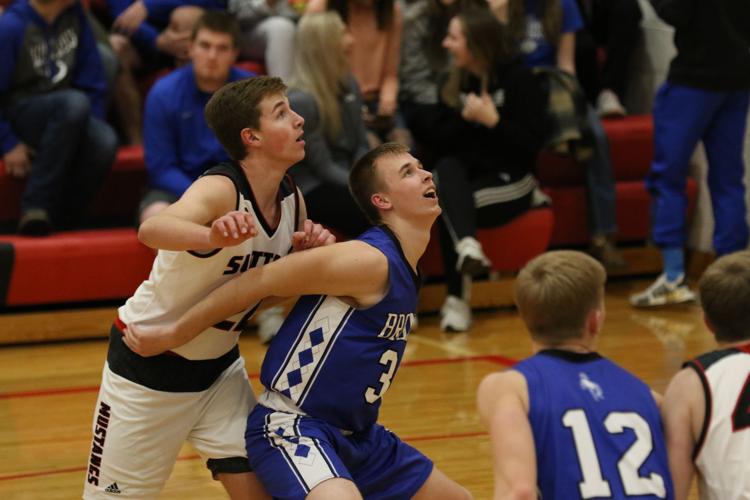 Centennial boys basketball at Sutton 2.JPG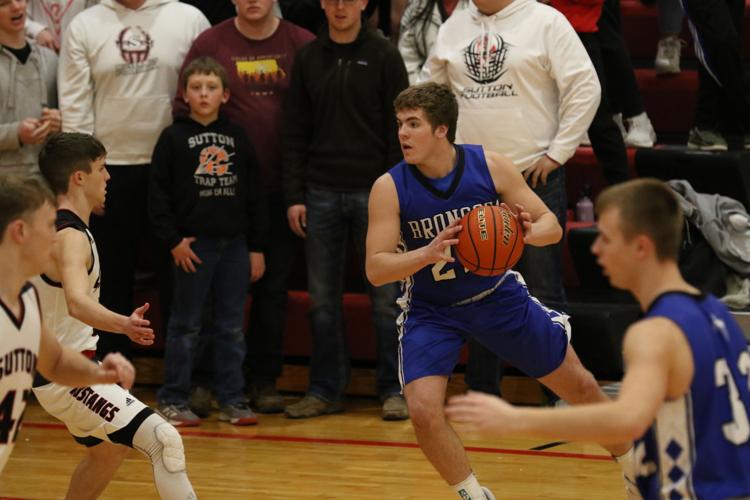 Centennial boys basketball at Sutton 3.JPG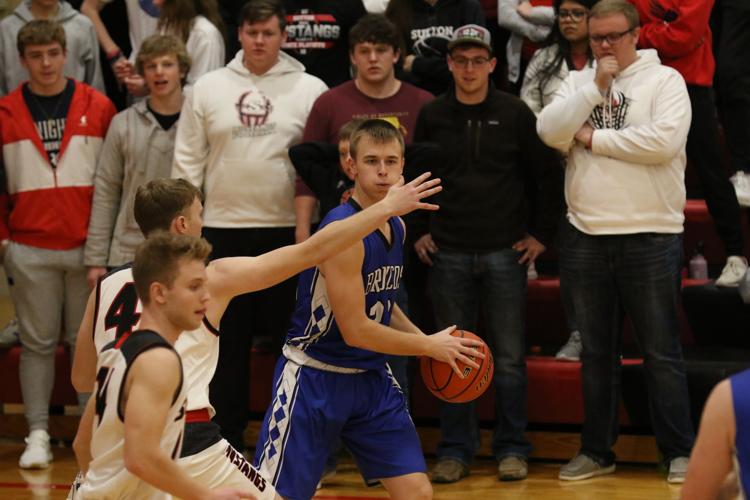 Centennial boys basketball at Sutton 4.JPG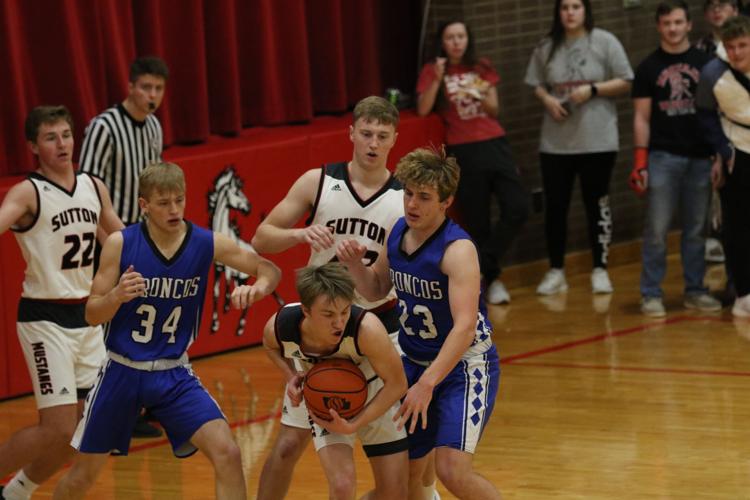 Centennial boys basketball at Sutton 5.JPG
Centennial boys basketball at Sutton 6.JPG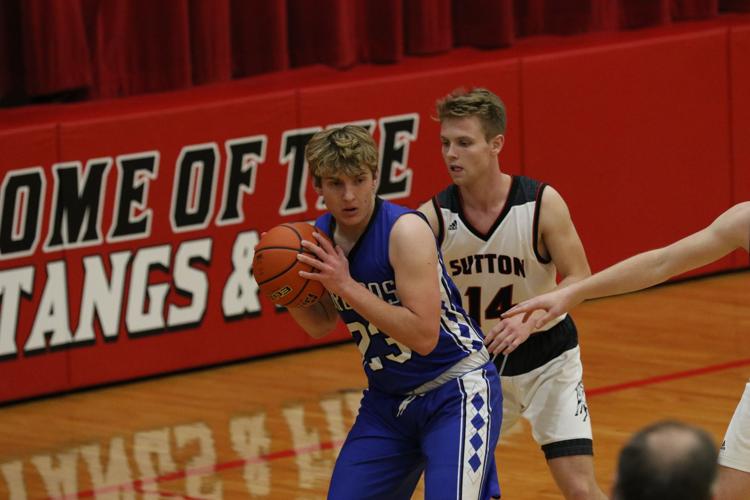 Centennial boys basketball at Sutton 7.JPG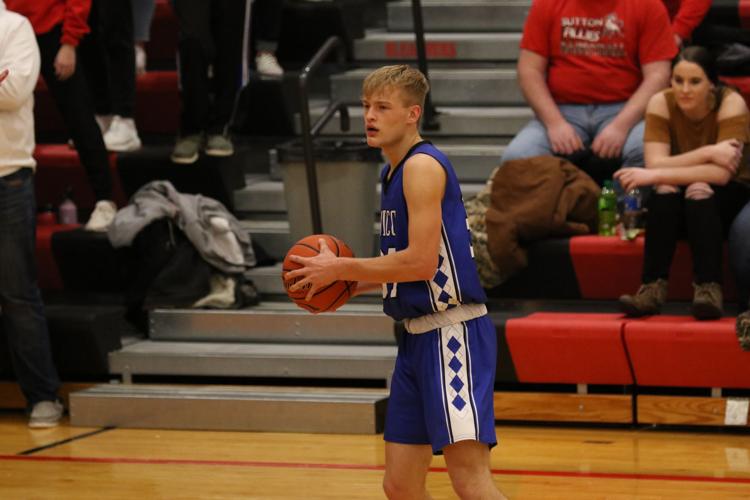 Centennial boys basketball at Sutton 8.JPG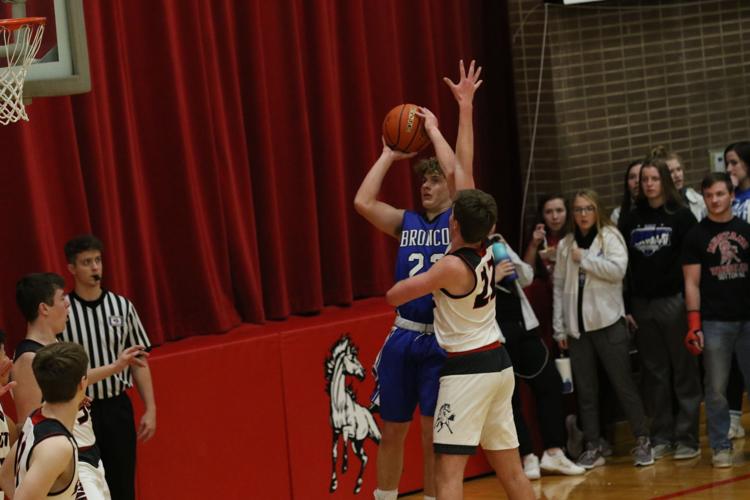 Centennial boys basketball at Sutton 9.JPG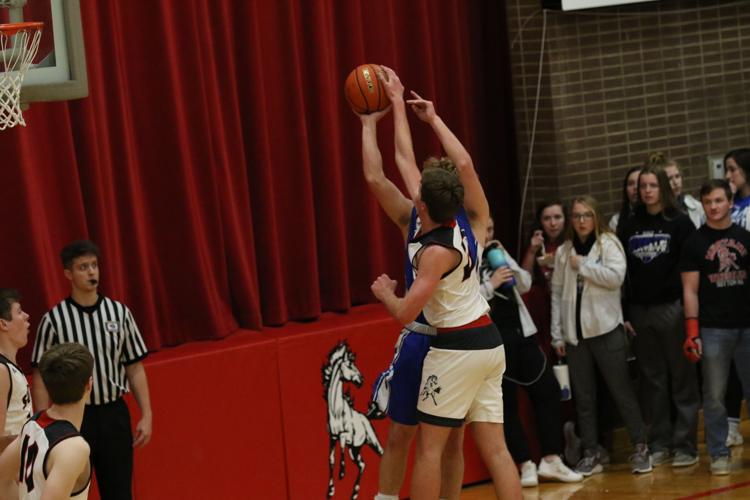 Centennial boys basketball at Sutton 10.JPG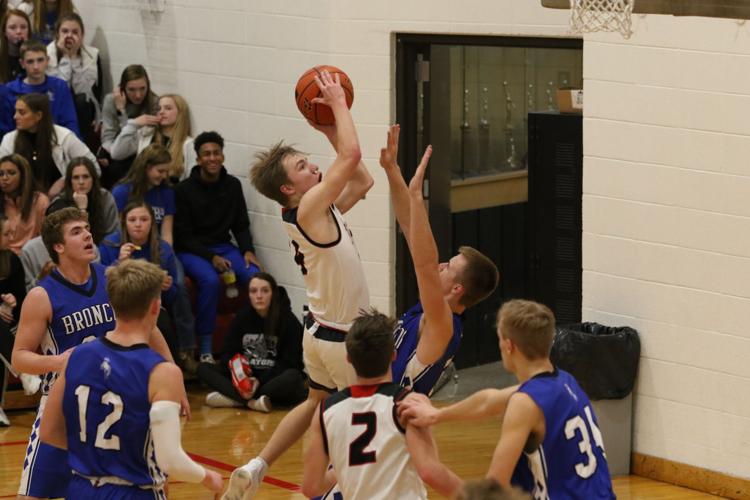 Centennial boys basketball at Sutton 11.JPG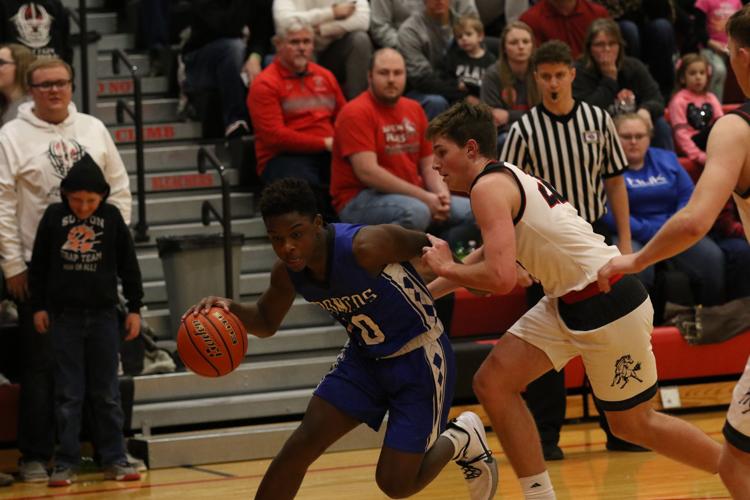 Centennial boys basketball at Sutton 12.JPG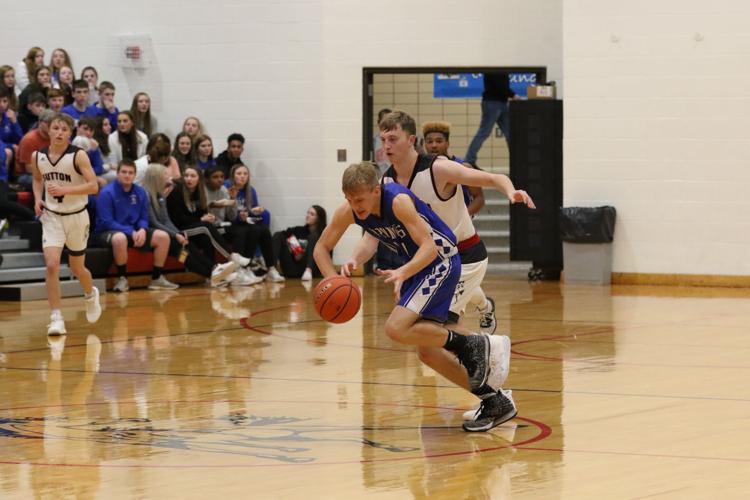 Centennial boys basketball at Sutton 13.JPG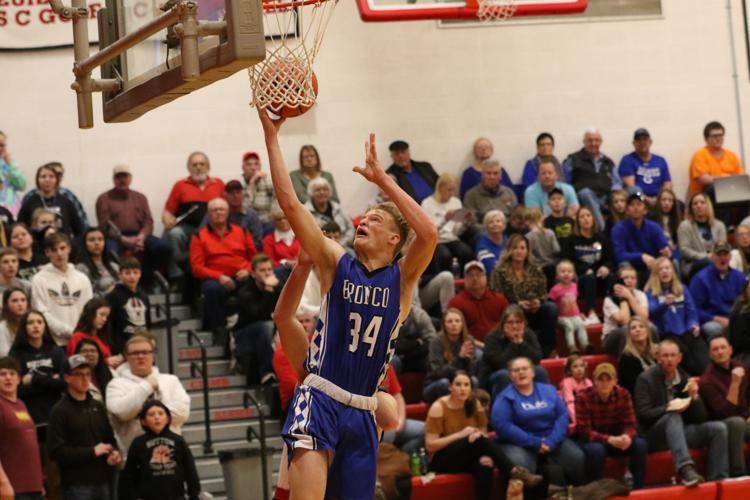 Centennial boys basketball at Sutton 14.JPG
Centennial boys basketball at Sutton 15.JPG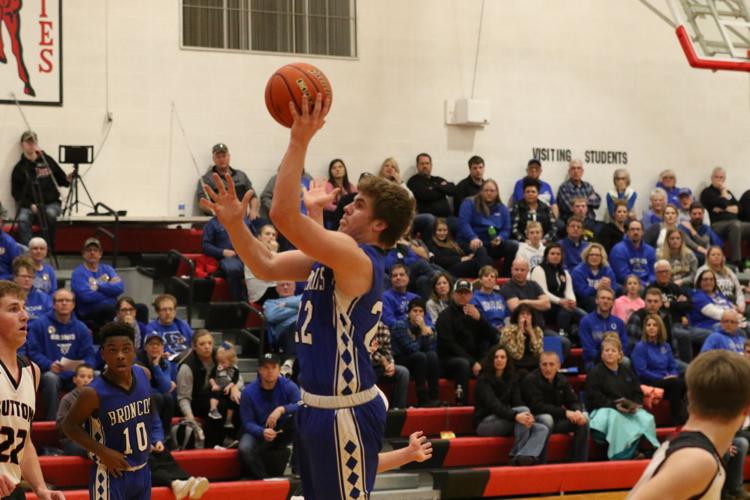 Centennial boys basketball at Sutton 16.JPG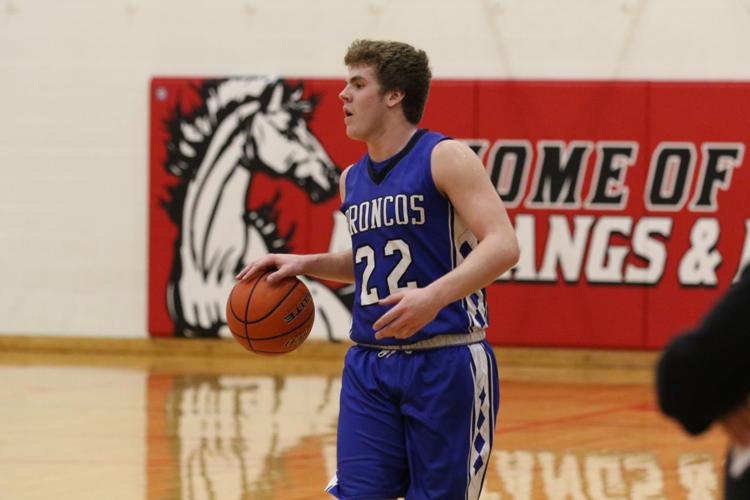 Centennial boys basketball at Sutton 17.JPG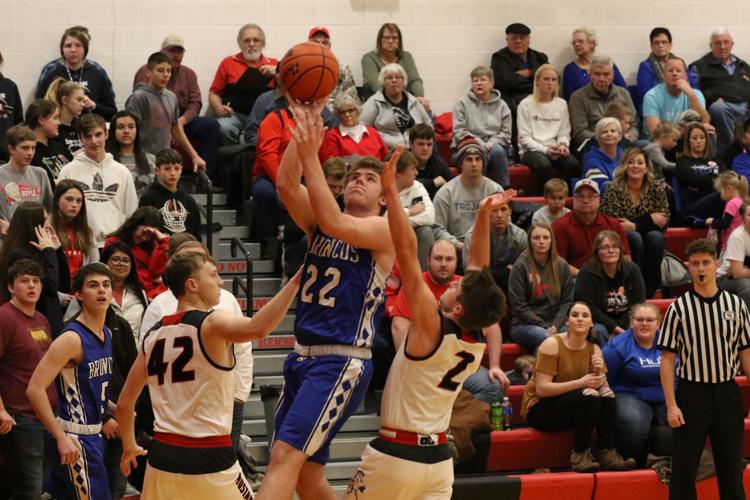 Centennial boys basketball at Sutton 18.JPG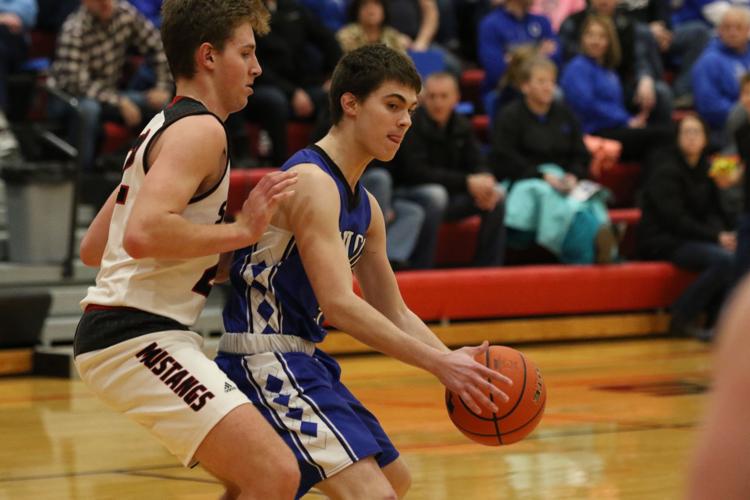 Centennial boys basketball at Sutton 19.JPG