SEWARD — Coming into Monday afternoon's soccer match against the York Dukes, the Seward Bluejay boys were winless at 0-8 and had been outscored by a staggering margin of 50-4.
But games are decided on the field, not on paper.
The Bluejays gave the visiting Dukes everything they can handle and more, but York was able to squeak out a 2-1 win via shootout Monday on the fields outside of Seward Elementary School. The victory brings York's record to .500 at 5-5 before Thursday's 5 p.m. home contest against Class B No. 5 Crete (8-2) at the Cornerstone Sports Complex.
"They're better than their record and they played hard," York head coach Chad Mattox said of Seward after the game. "In the first half they got to every ball before us, they had better touches, and credit to them — those guys wanted to win. And I don't know if we wanted to win in the first half."
Things got off to a very rocky start for the Dukes to open the game. Seward controlled the ball from the first kick and immediately dribbled down the field to the front of York's net. The Dukes committed a foul inside the penalty box, and Seward was awarded a penalty kick just 29 seconds into the game.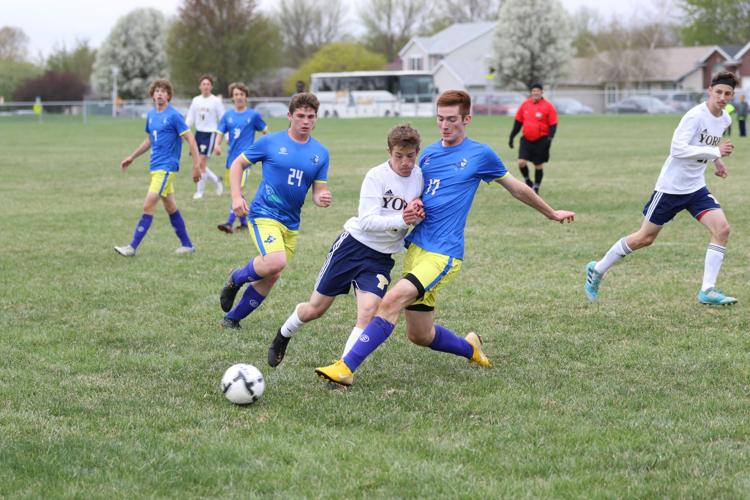 Bluejays' senior Cayden Glandt didn't waste the opportunity and put the ball past York goalie Chase Collingham for the score.
"That was not how we wanted to start the game, it was just lackadaisical play in our back," Mattox said. "We're better than that. Penalty kicks are so tough to stop, and I think we have a really good keeper but that's putting him (Collingham) in a pretty tough bind."
After heading into halftime trailing 1-0, York's Dalton Stodieck tied things up at 1-1 after ripping a direct kick for a goal, his team-leading fifth of the season, at the 31:20 mark of the second half.
"We came out in the second half and found a way to close the gap," Mattox said.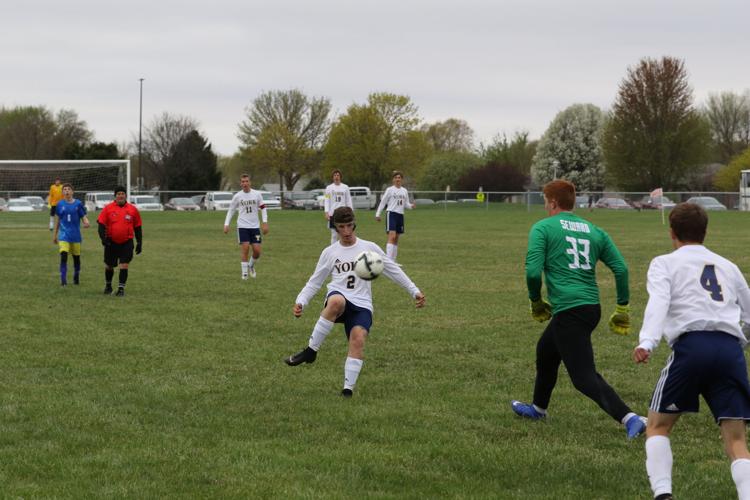 From that point on, both team's defenses turned away multiple scoring opportunities for the rest of the second half and in the two 10-minute overtime periods. Then the Dukes came out on top in the shootout, unofficially winning it 3-2.
"We just didn't have our best today, and that's on me as a coach to get our best," Mattox said.
After starting the season 8-1 with the lone loss coming to undefeated Omaha South, Crete fell to Norris 3-2 last Thursday and will come to York looking to right it ship.