UTICA — Even before the season started back in December, the Centennial Broncos girls basketball team faced adversity.
Its athletic junior forward, Asia Nisly, went down with a season-ending knee injury in the offseason between softball and basketball. Just like that, head coach Jake Polk's team was down one starter.
Then the team took another hit.
Centennial's do-it-all junior Kate Hirschfeld, the team leader in scoring, rebounds, assists and steals, broke her wrist catching her fall in a Feb. 4 game against Fillmore Central. Just like that, Polk's team was down two starters.
So on Tuesday night against the Yutan Chieftains in the Broncos' last home game, Polk wanted to see someone step. Hunter Hartshorn was that someone.
Behind Hartshorn's team-high 16 points, Centennial beat Yutan 45-42 in overtime to improve to 13-8.
Centennial trailed 19-18 at halftime but outscored Yutan 13-7 in the third. The Broncos started to find success in the paint in the quarter, specifically when Hartshorn took the ball hard to the hoop with aggressive drives. She scored seven of her team's 13 points in the third.
"She showed some guts for us down the stretch," Polk said of Hartshorn. "They were playing her really tight in the first half, but we knew they weren't going to do that the whole time because they were going to get tired, they're not a very deep team. So in the second half she got more looks and knocked them down."
Hartshorn assisted on Centennial's last bucket of the third, a layup from senior Kaitlyn Fehlhafer that gave the Broncos a 31-26 lead.
Yutan seemed to capture the momentum early in the fourth and cut its deficit to four points, 33-29, with 4:41 left in the game thanks to a layup by Molly Davis.
Davis, a 5-foot-7 senior guard, was the biggest playmaker for the Chieftains. She scored a team-high 16 points, but fouled out late in the fourth and didn't play in overtime.
A corner 3 from Hartshorn gave Centennial a 36-29 edge with 5:48 in the fourth, but the Chieftains went on a 3-0 run to cut their deficit to 36-34 with 2:10 left.
Yutan had its chances at the free-throw line, too, but didn't take advantage by making just 8 of 24 in the game. With five seconds left in the fourth, Yutan's Emma Lloyd connected on a layup while getting fouled which tied the contest at 40. She missed the and-1 free throw, though, which sent the game to the extra period.
Hartshorn made the only field goal in the overtime when she blew past her defender along the baseline for a layup. With the Bronco defense shutting down the Yutan offense, the Chieftains were forced to play the foul game, and Broncos' junior Daylee Dey came through for her team by going 3 for 4 at the line to seal the win.
Snapping a two-game losing streak without the top player in Hirschfeld is big, said Polk.
"This means everything for the girls," he said. "Kate is going to be the first one to cheer the girls on and pat them on the back, because she wants to see them be successful. This is huge for our team confidence. When you lose an all-state caliber player like Kate, it's going to hurt a little bit in terms of our flow, our rhythm and our chemistry. But tonight was a big step in the right direction in terms of forming a new rhythm and chemistry."
Centennial will look to keep the momentum going Friday on the road at Class C-1 Louisville (9-11).
Yutan (13-8) 8 11 7 14 2 — 40
At Centennial (13-8) 11 7 13 9 5 — 45
Yutan scoring: Molly Davis 16, Christina Kerkman 4, Johanna Vandenack 6, Emma Lloyd 7, Laycee Josoff 8, Heidi Krajicek 1.
Centennial scoring: Hunter Hartshorn 16, Jaycee Stuhr 2, Daylee Dey 7, Ascha Utter 2, Erika Cast 3, Kaitlyn Fehlhafer 8, Kierra Green 3, Kiley Rathjen 4.
Yutan vs. Centennial girls basketball 1.JPG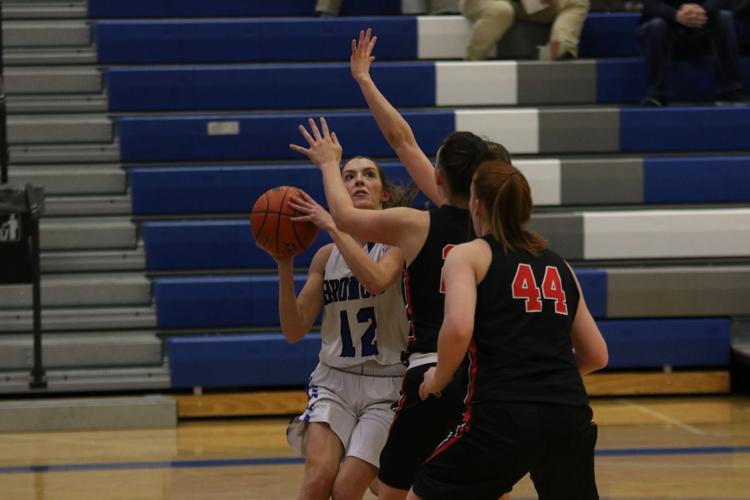 Yutan vs. Centennial girls basketball 2.JPG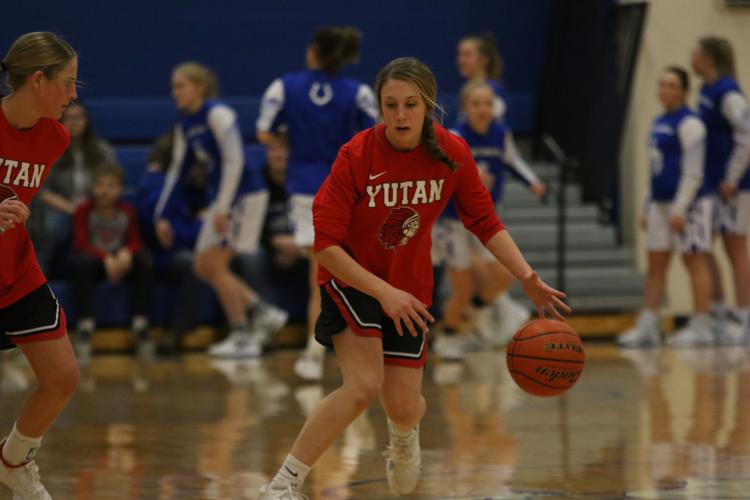 Yutan vs. Centennial girls basketball 3.JPG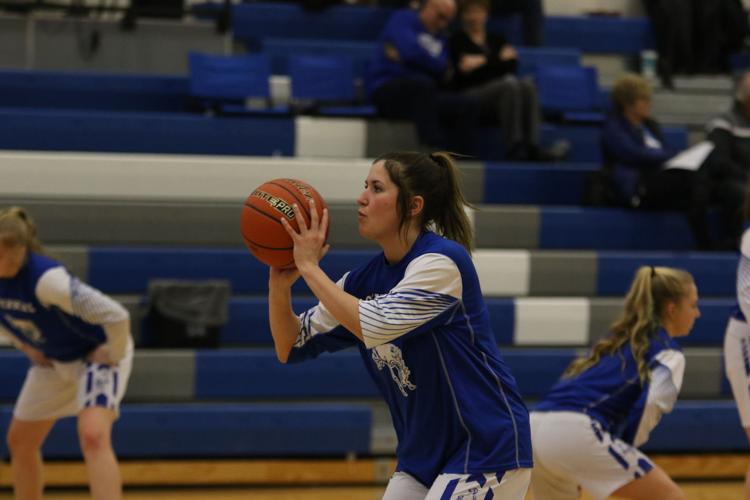 Yutan vs. Centennial girls basketball 4.JPG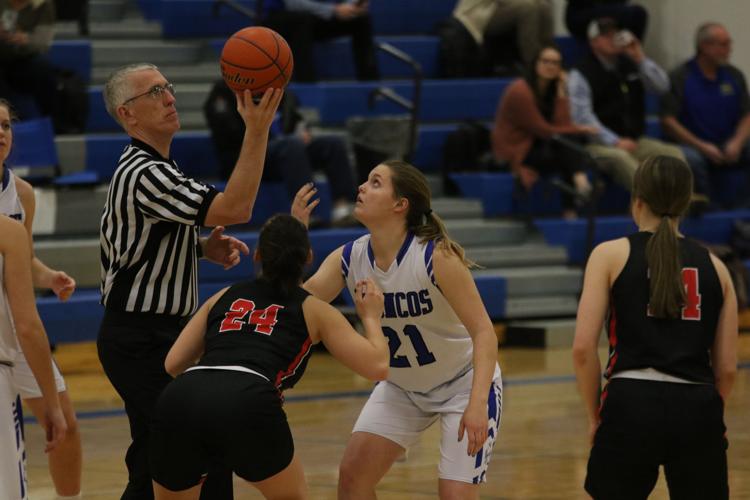 Yutan vs. Centennial girls basketball 5.JPG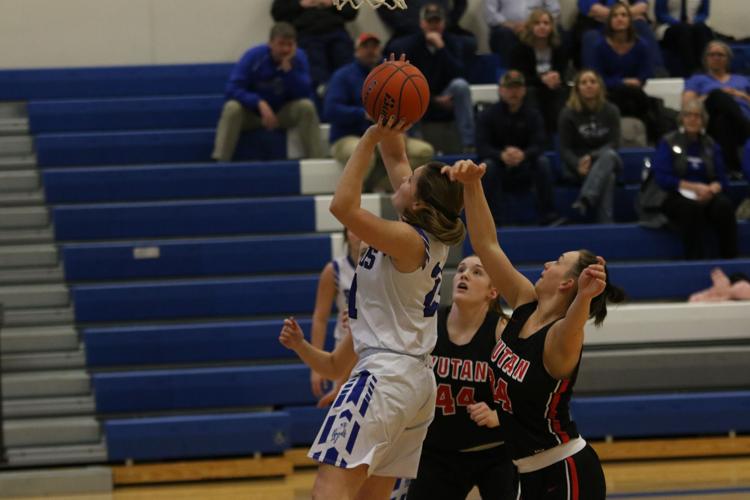 Yutan vs. Centennial girls basketball 6.JPG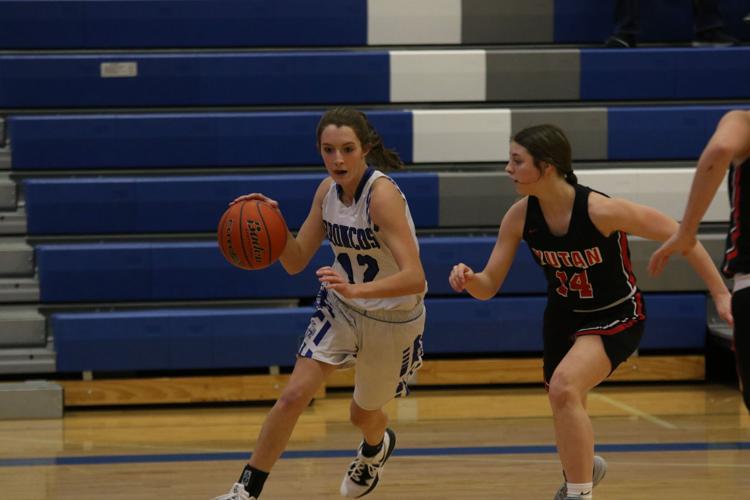 Yutan vs. Centennial girls basketball 7.JPG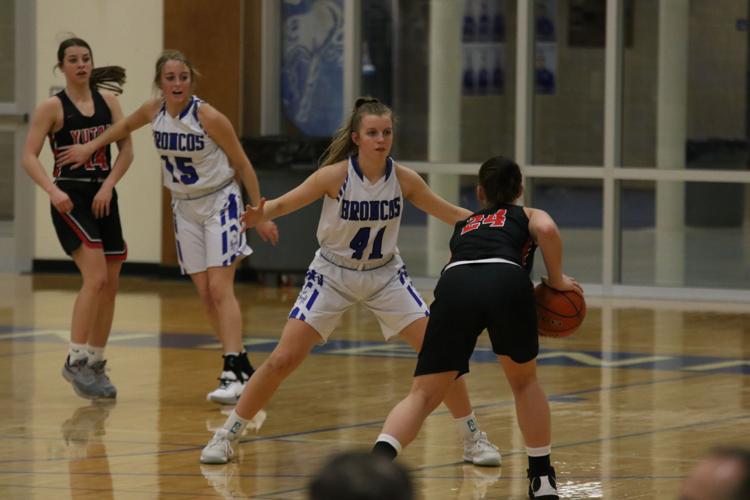 Yutan vs. Centennial girls basketball 8.JPG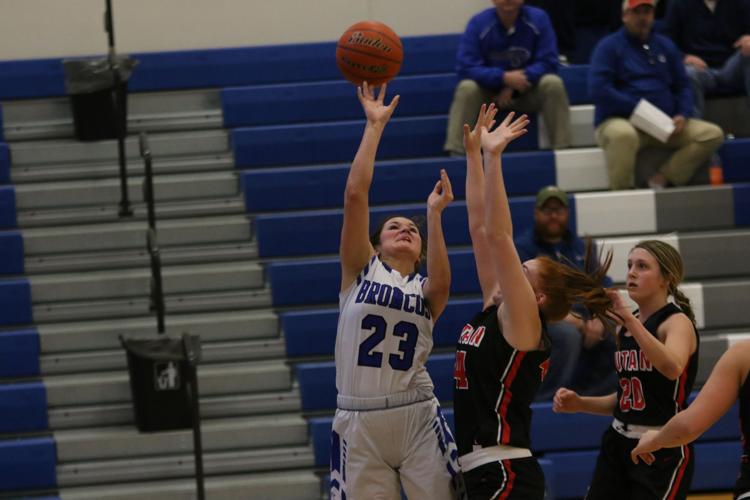 Yutan vs. Centennial girls basketball 9.JPG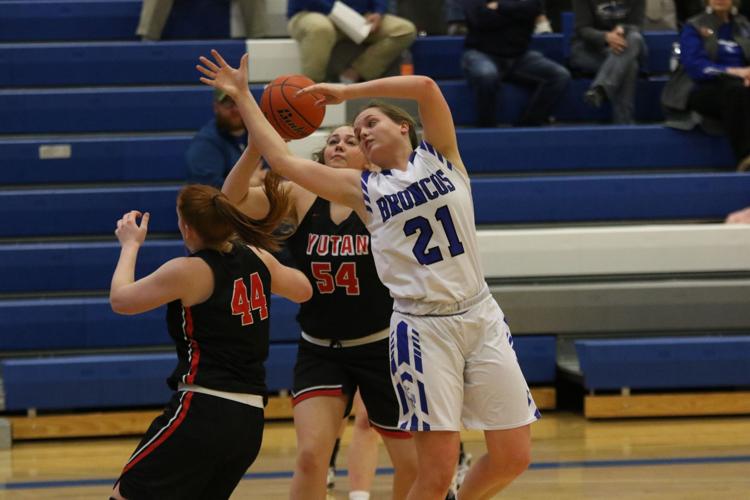 Yutan vs. Centennial girls basketball 10.JPG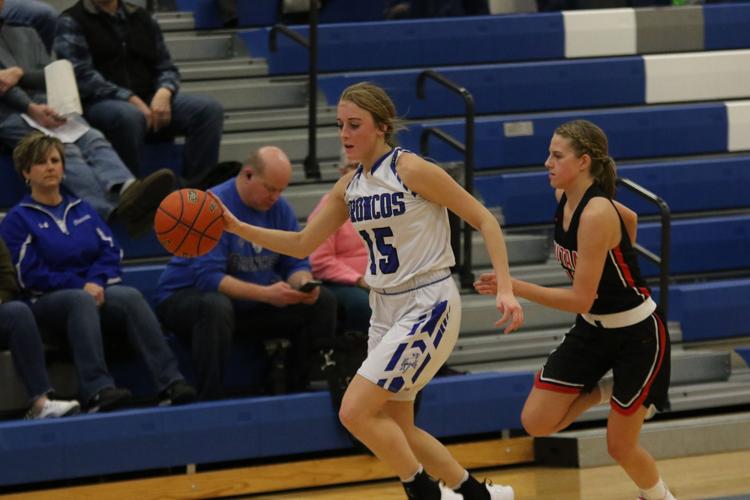 Yutan vs. Centennial girls basketball 11.JPG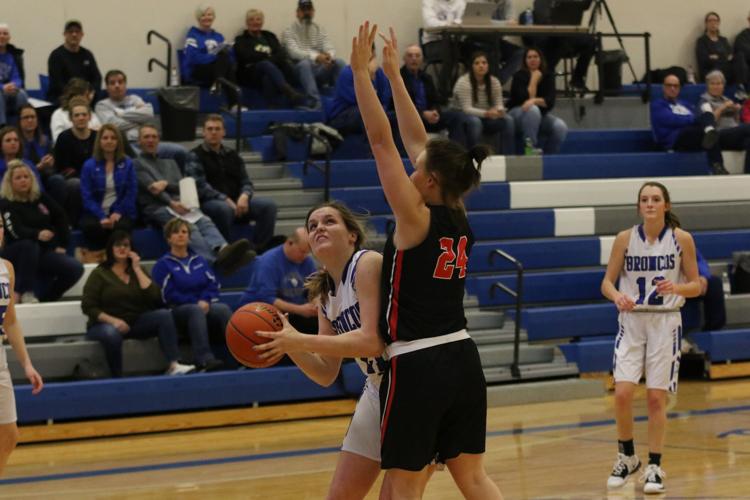 Yutan vs. Centennial girls basketball 12.JPG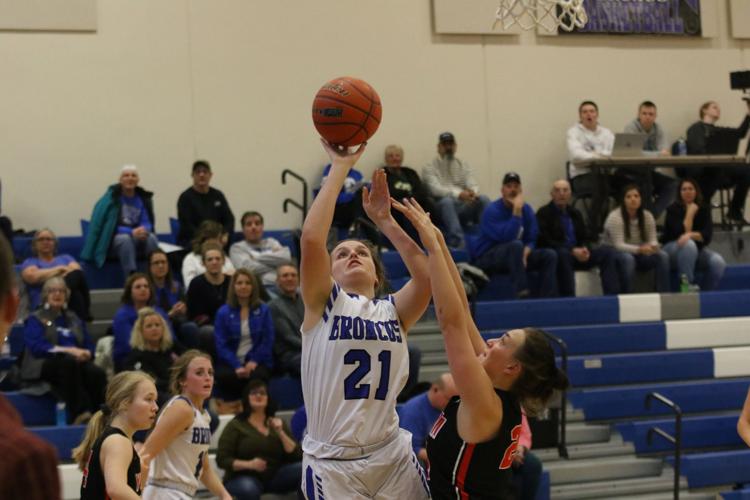 Yutan vs. Centennial girls basketball 13.JPG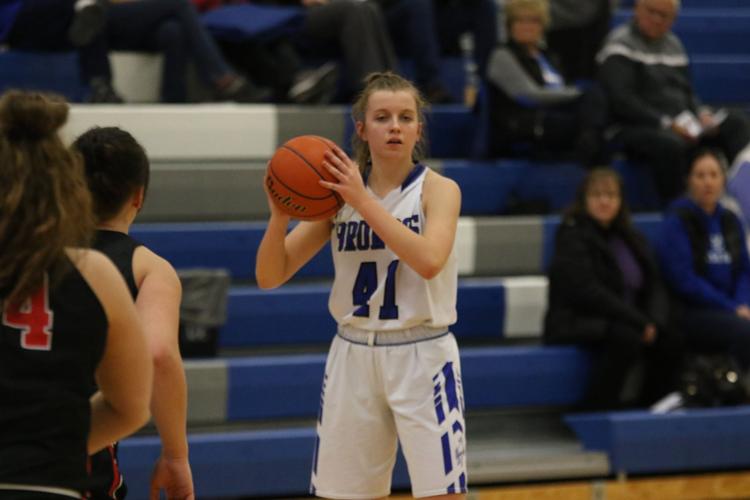 Yutan vs. Centennial girls basketball 14.JPG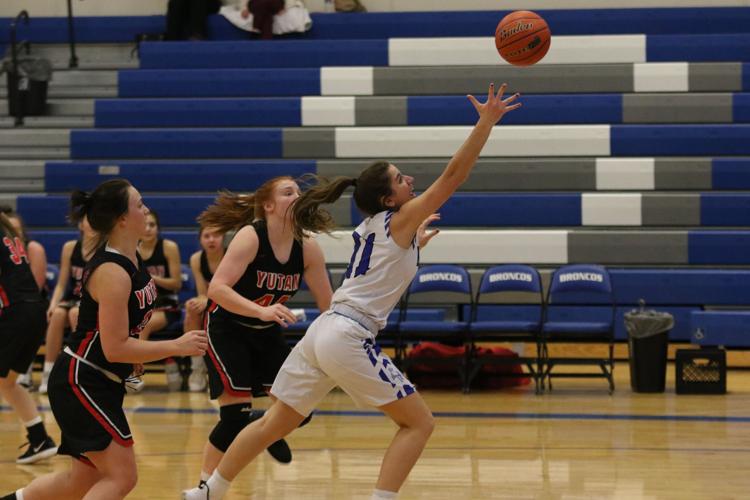 Yutan vs. Centennial girls basketball 15.JPG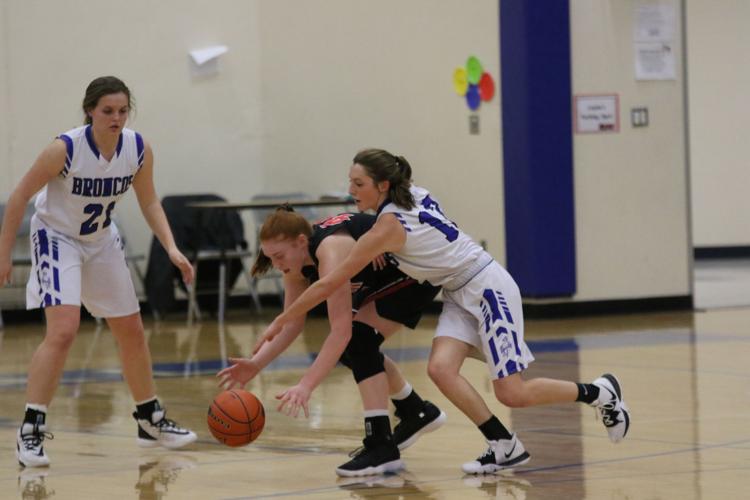 Yutan vs. Centennial girls basketball 16.JPG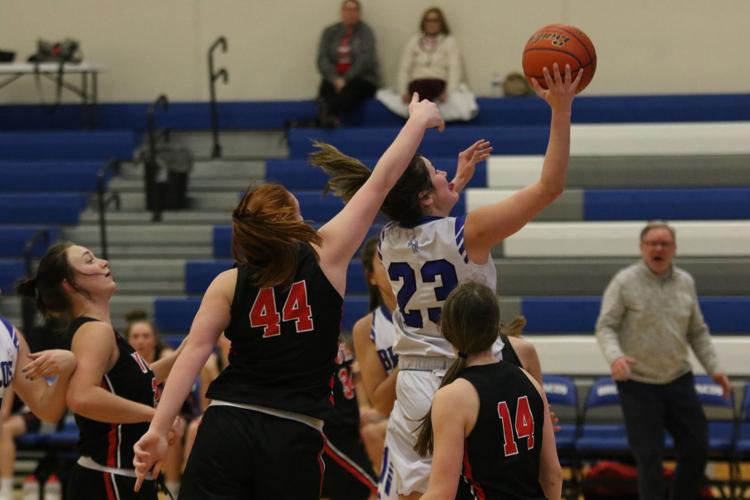 Yutan vs. Centennial girls basketball 17.JPG