MCCOL JUNCTION – It was a see-saw battle Friday night as the Class D6 No. 2 McCool Junction Mustangs hosted the No. 6 Humphrey-Lindsay Holy Family Bulldogs.
Like two heavyweight fighters the Bulldogs and Mustangs exchanged blows until eventually the clock ran out. McCool, behind four second half scoring runs by senior Dana Hobbs, held off the Bulldogs by the final score of 54-41 in six-man action Friday night.
Humphrey-Lindsay Holy Family's Bryce Klassen put the Bulldogs on his back in the first half. He scored on runs of 33, 43, 13 and 4 yards to give the No. 4 team a 27-15 halftime lead.
After the game McCool head coach Jarrod Weiss talked about the game plan for Klassen. The senior running back finished the game with 266 yards on 27 carries.
"We knew coming in he was going to be a handful, and when you lose containment on him, he is going to hurt you," said Weiss. "In the second half we did a much better job of keeping him in our sight and he didn't hurt us as bad, but he still ran hard. They are a very good team."
In the second half it didn't take Hobbs long to make his presence known.
After eight carries for 55 yards in the first half, Hobbs nearly equaled that total when he broke free on a 50-yard run to cut the Bulldog lead to 27-23 just 12 seconds into the second half.
The Mustangs went back on top 31-27 when Owen McDonald scored on a 36-yard run with 7:45 to play.
But Klassen answered as he went 5 yards to put the Bulldogs back up 34-31. With 27 seconds left in the third quarter, Klassen scored his sixth touchdown on a 72-yard run.
Just 25 ticks into the fourth quarter Hobbs broke free on a 23-yard run where it appeared about four Bulldog defenders had him stopped for a short gain.
Hobbs put the icing on the cake when ran 29 yards for the 52-41 lead.
McCool Junction ran for 267 yards on 27 rush attempts, with Hobbs responsible for 222 yards on 18 tries.
The Bulldogs ran for 293 yards and passed for 108 for total offense of 401 yards.
Along with the 267 on the ground the Mustangs added 42 in the air for 309 yards.
In the first quarter McDonald opened the scoring with a 45-yard punt return.
"I thought we just played a lot better in the second half overall," said Weiss. "I think we did a better job of holding our blocks and of course getting Dana involved is always a plus for our team."
McCool Junction (2-0) travels to Santee next Thursday afternoon for a 2 p.m. kickoff.
McCool FB vs HLHF (1).jpg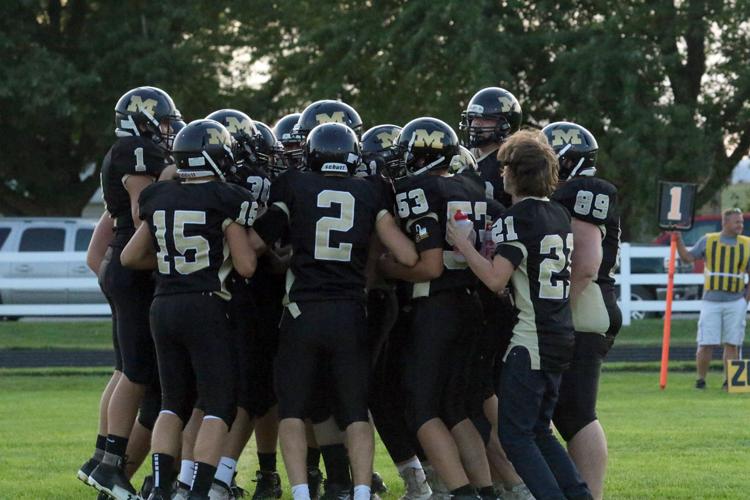 McCool FB vs HLHF (2).jpg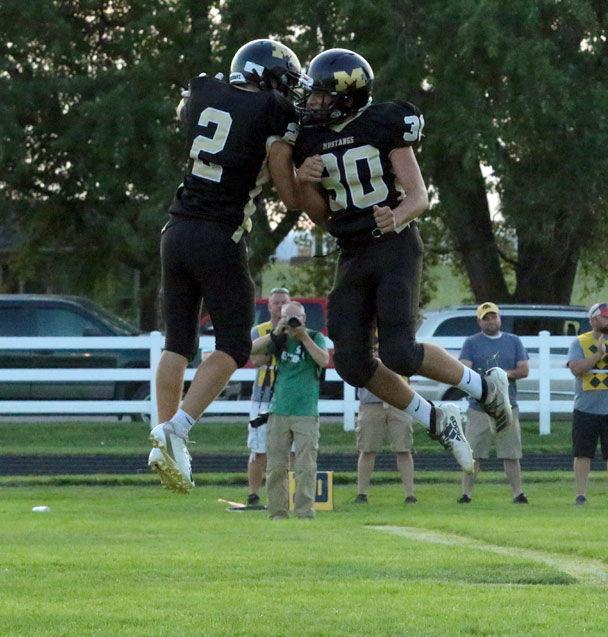 McCool FB vs HLHF (3).jpg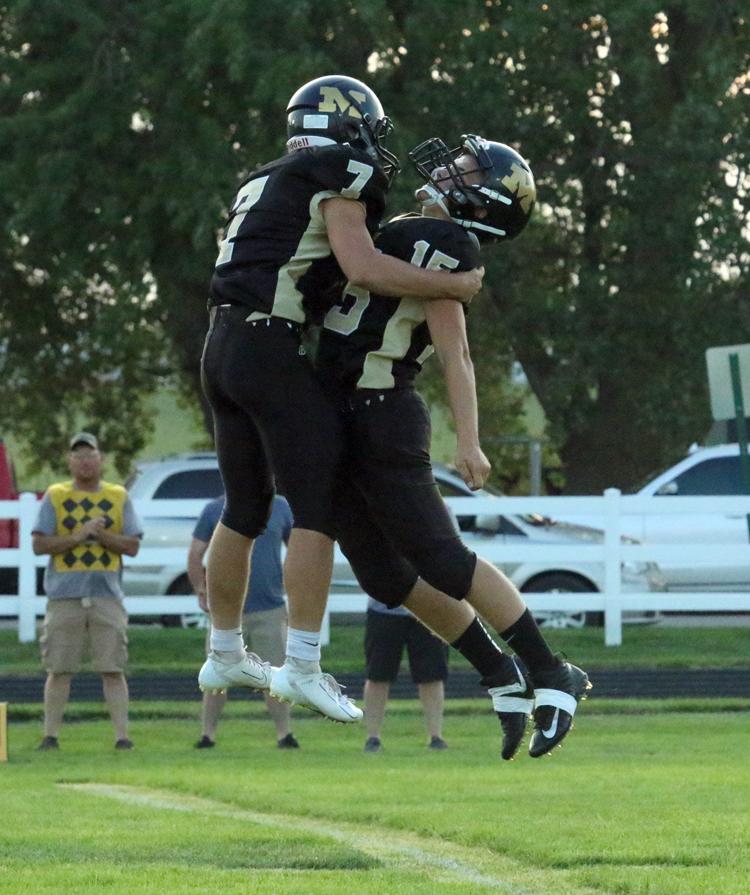 McCool FB vs HLHF (4).jpg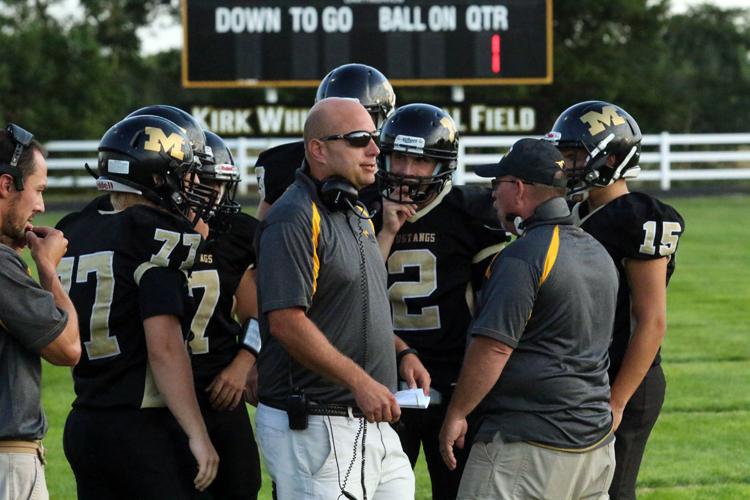 McCool FB vs HLHF (5).jpg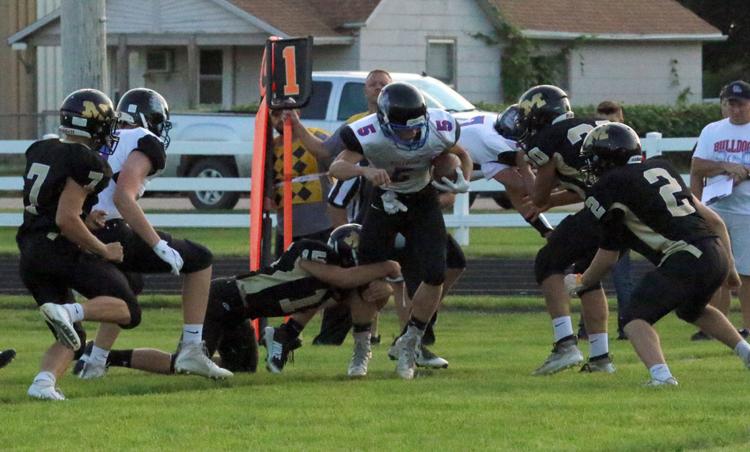 McCool FB vs HLHF (6).jpg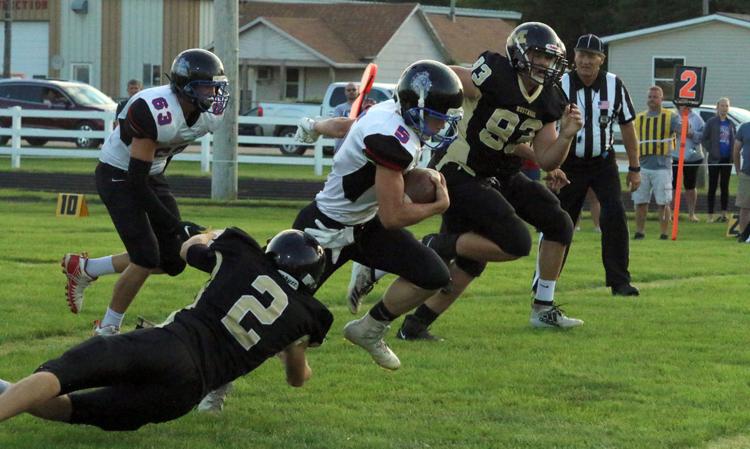 McCool FB vs HLHF (7).jpg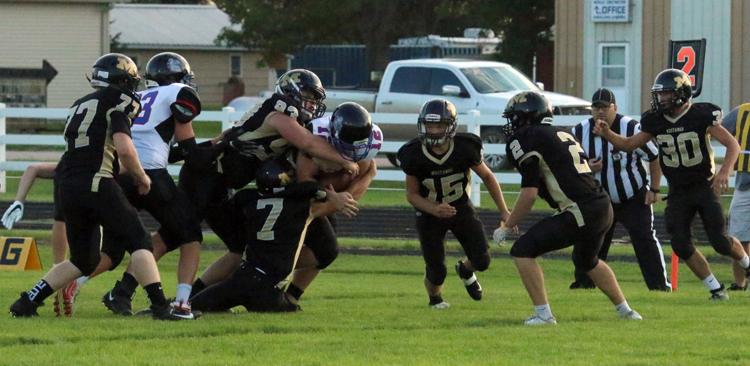 McCool FB vs HLHF (8).jpg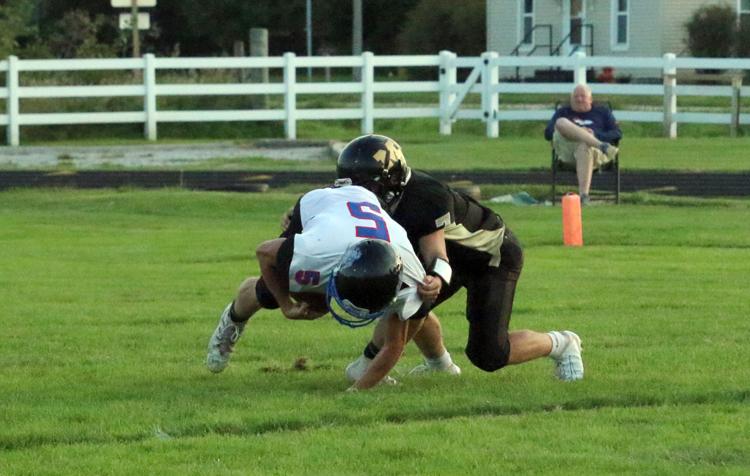 McCool FB vs HLHF (9).jpg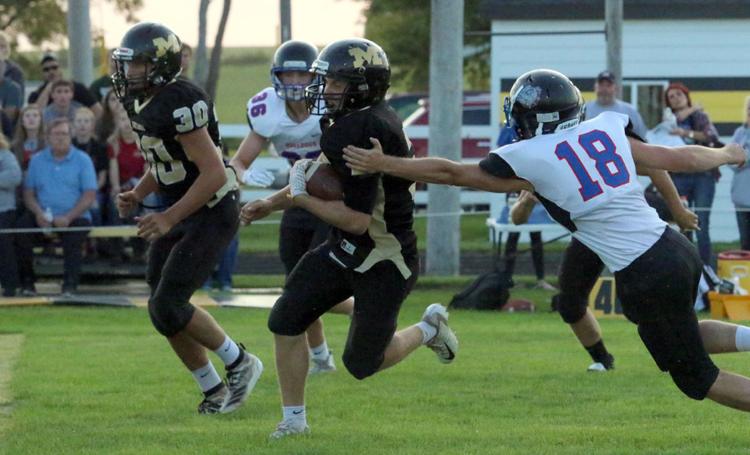 McCool FB vs HLHF (10).jpg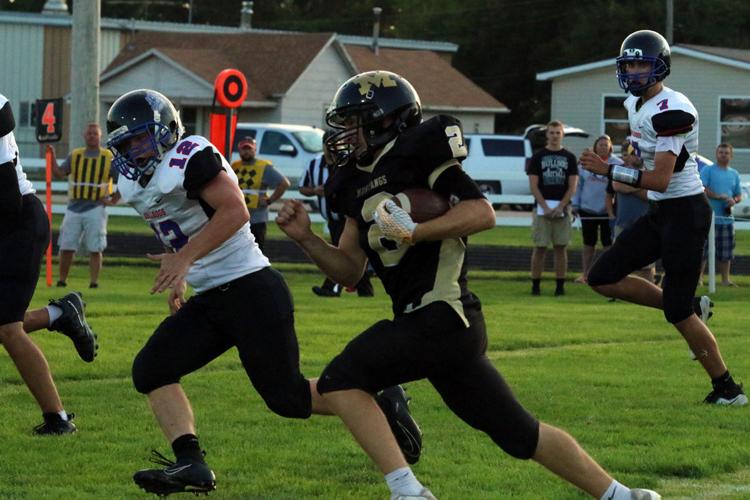 McCool FB vs HLHF (11).jpg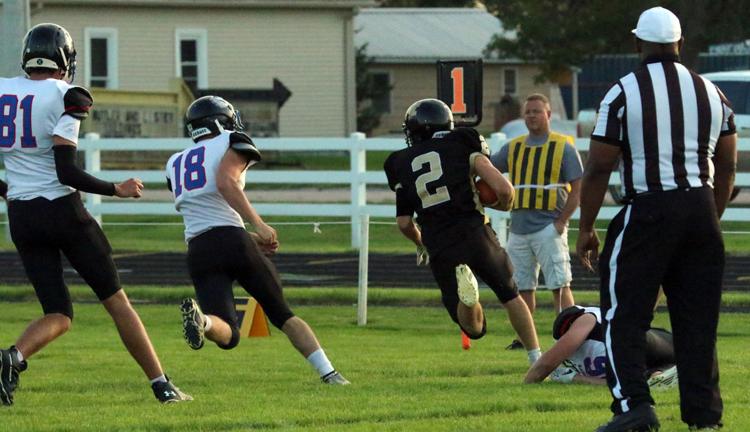 McCool FB vs HLHF (12).jpg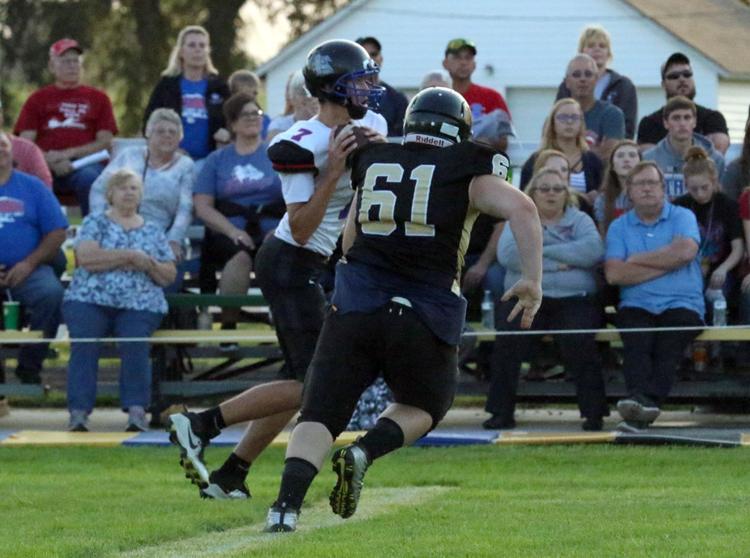 McCool FB vs HLHF (13).jpg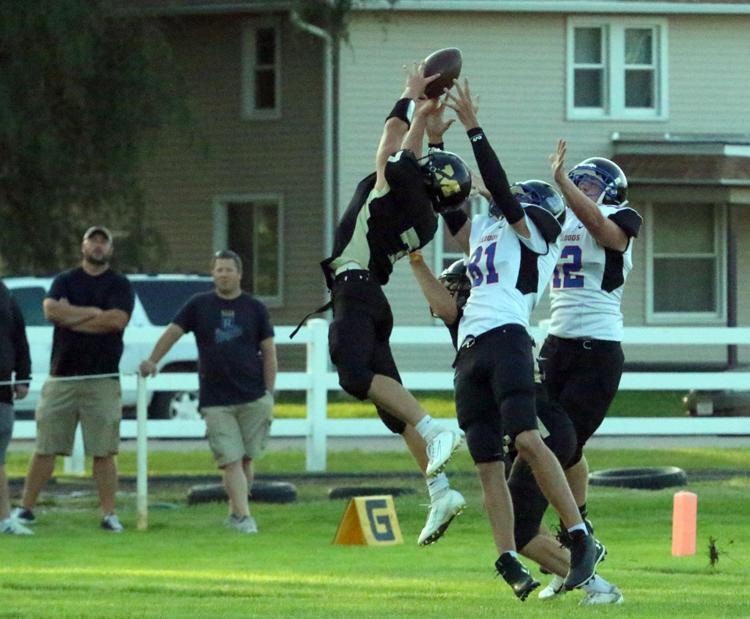 McCool FB vs HLHF (14).jpg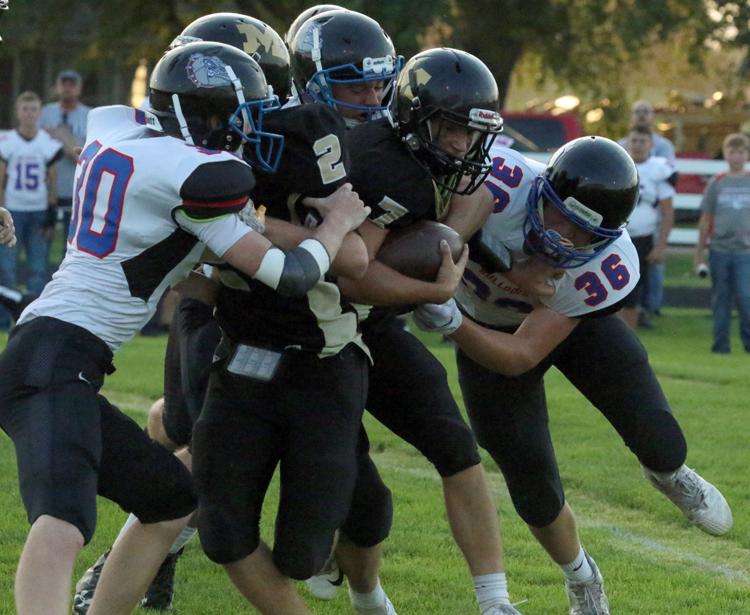 McCool FB vs HLHF (15).jpg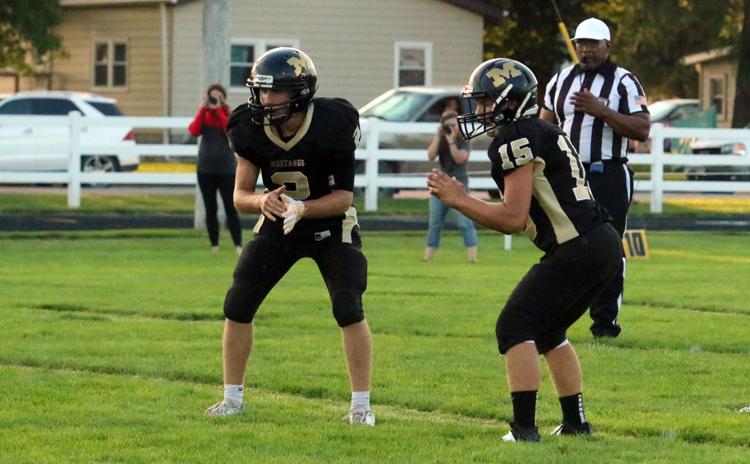 McCool FB vs HLHF (16).jpg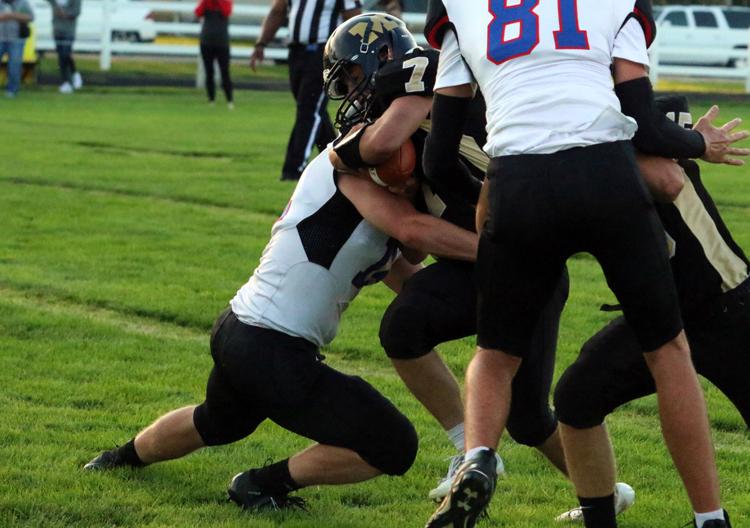 McCool FB vs HLHF (17).jpg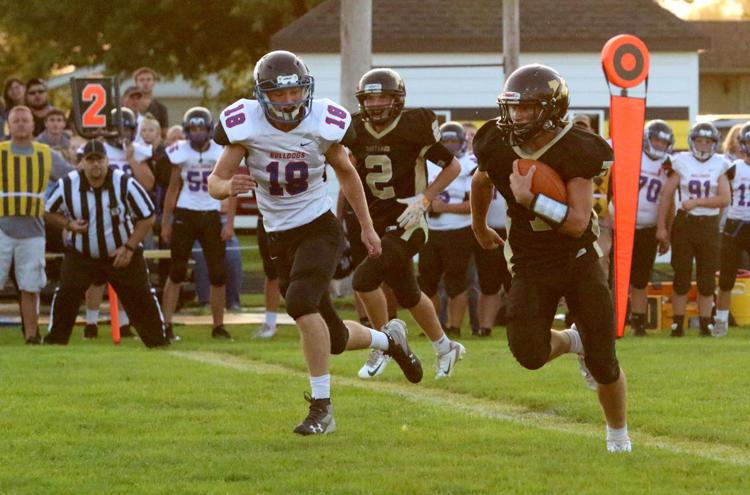 McCool FB vs HLHF (18).jpg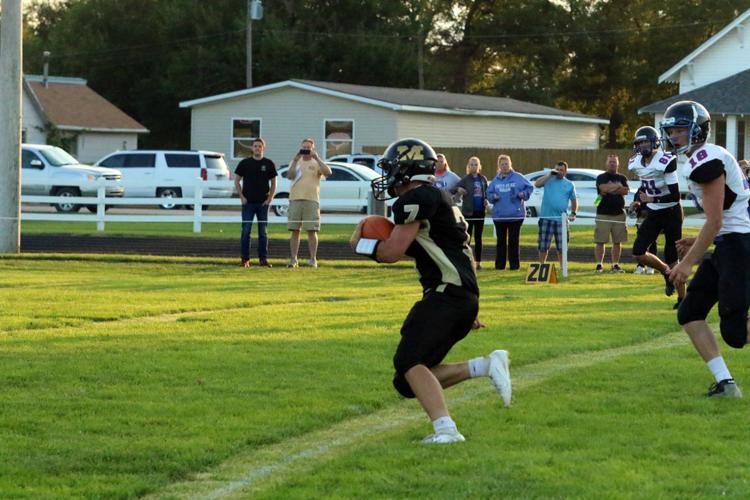 McCool FB vs HLHF (19).jpg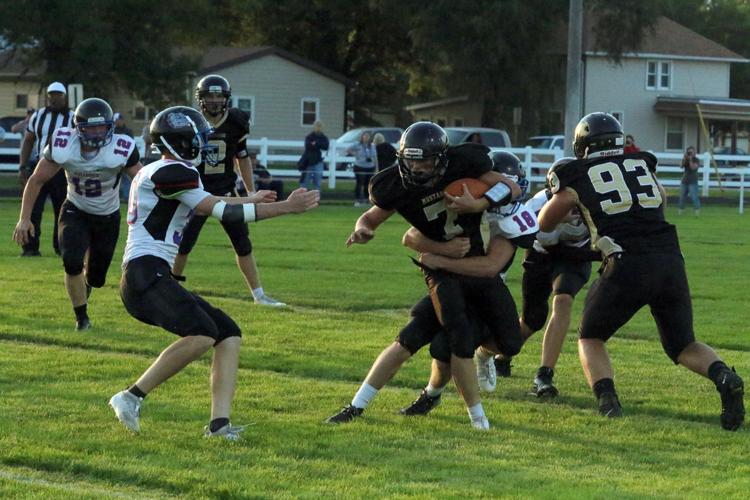 McCool FB vs HLHF (20).jpg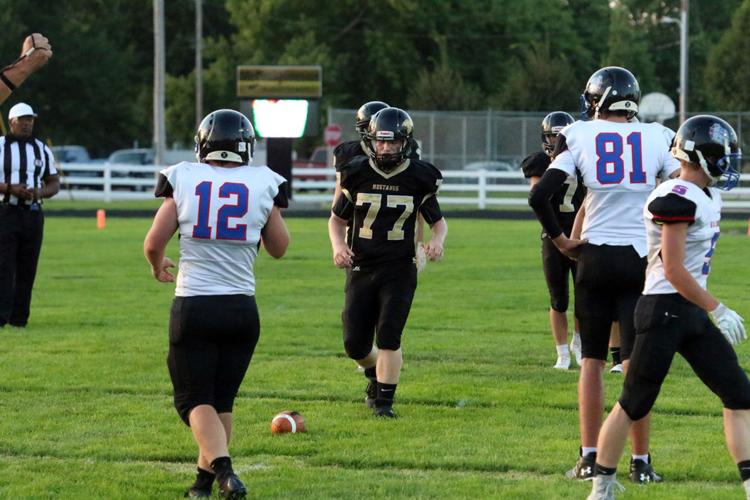 McCool FB vs HLHF (21).jpg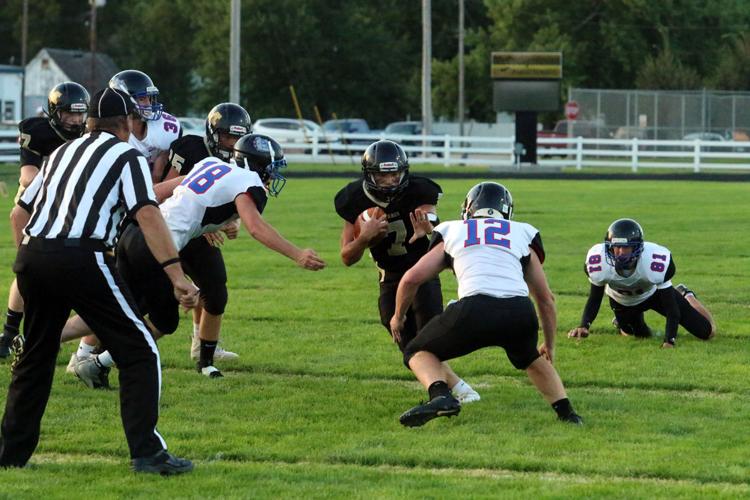 McCool FB vs HLHF (22).jpg
McCool FB vs HLHF (23).jpg
McCool FB vs HLHF (24).jpg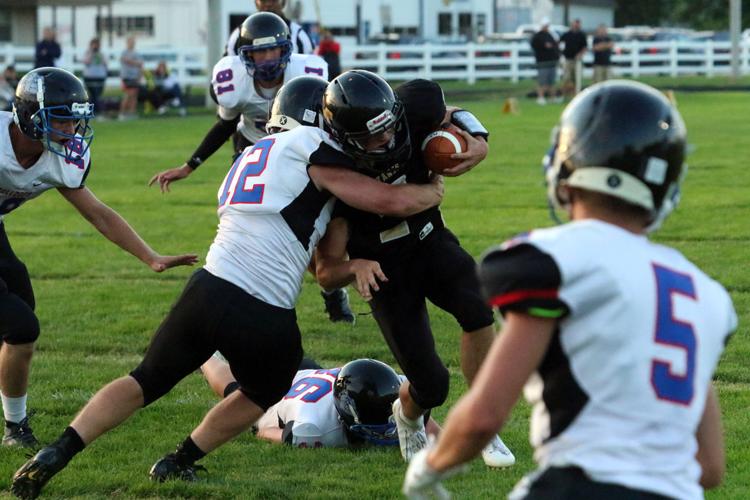 McCool FB vs HLHF (25).jpg
McCool FB vs HLHF (26).jpg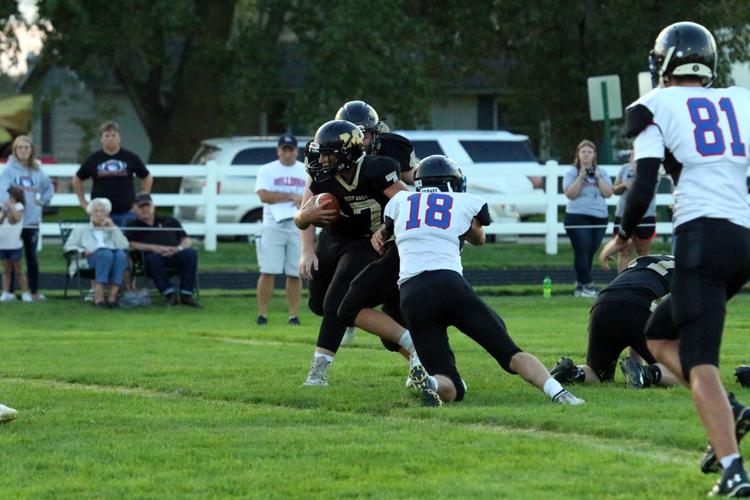 McCool FB vs HLHF (27).jpg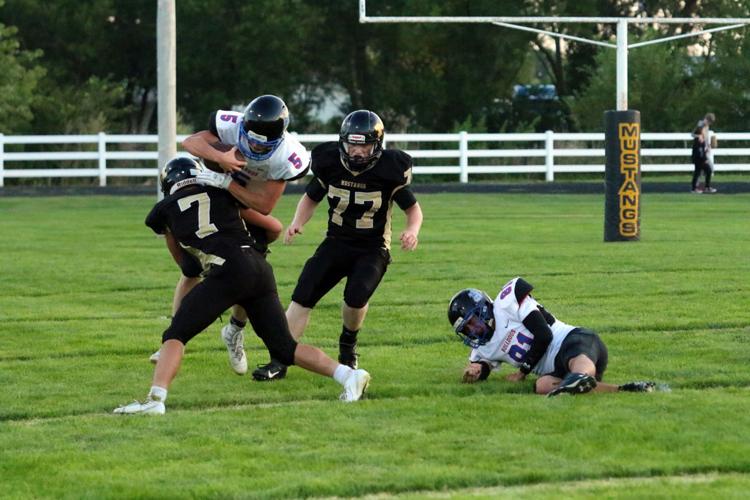 McCool FB vs HLHF (28).jpg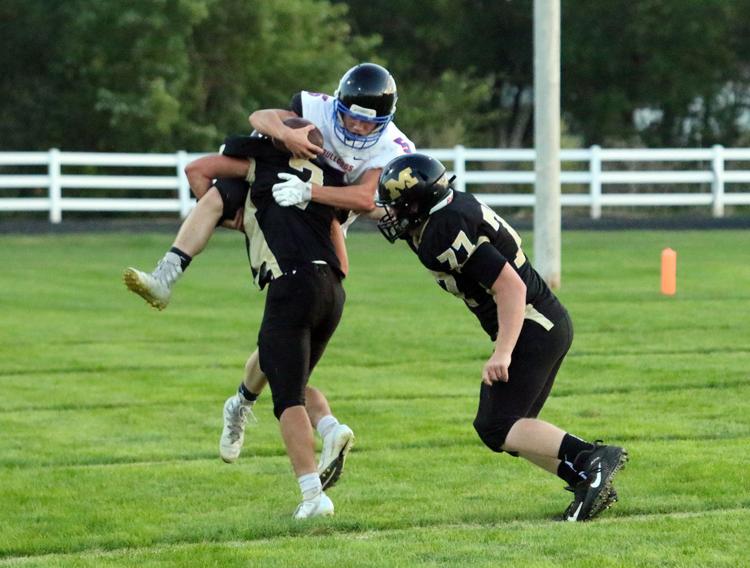 McCool FB vs HLHF (29).jpg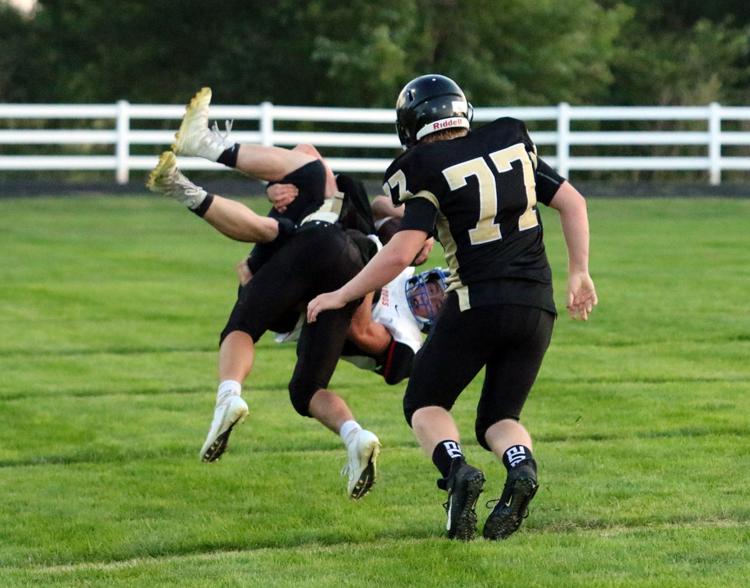 McCool FB vs HLHF (30).jpg