YORK — With the score tied at 45 with 8.4 seconds left in regulation, the final play of Thursday night's Crossroads Conference tournament semifinal between the Cross County Cougars and Bruning-Davenport/Shickley Eagles was supposed to be a lob to Cory Hollinger, Cross County's athletic 6-foot-5 sophomore forward.
But when that original plan was ruined by a BDS defense that sagged way off, the Cougars improvised. Junior guard Isaac Noyd got the ball from senior Christian Rystrom, then dribbled past BDS senior Isaac Else and fired a pass to Hollinger, who took one power dribble toward the hoop and let the mid-range jumper fly. Hollinger drilled the game-winner with 1 second left that gave his team a 47-45 victory.
"I always get on Cory about that baseline 15-footer. I hate that shot because it's just not a high percentage and efficient shot. But we'll take it this time," Cross County head coach Dan Conway said after the game.
The Eagles — whose biggest lead in the game was 14 points, 28-14, in the second quarter — didn't even get off a last-second heave thanks to a deflection from Cougar sophomore Carter Seim, who was Cross County's second hero on the night after he willed his team back into the game with 14 second-half points, including a couple clutch 3s in the fourth quarter that tied the game at 39- and 45-all with 1:29 left.
Things didn't start out well for the Cougars, who had won 50-27 over the same BDS team back on Dec. 20. Dalton Kleinschmidt was a thorn in the side of the Cross County defense. The junior guard scored eight points in the first quarter and 11 in the first half. Eric Schroeder, the Eagles' big 6-3 forward, found his long-range touch and made four 3s in the game and scored 15 points.
Cross County managed to cut its deficit to 30-20 at halftime and ended on a 6-1 run that included a 3 from Cael Lundstrom, a free throw from Hollinger and a midrange jumper from Noyd.
"We were dead in the water. They had us. They were playing really well," Conway said. "Schroeder was hitting shots and we could not keep their point guard (Kleinschmidt) out of the paint. It just seemed like everything was going against us."
Whatever Conway said to his team at halftime worked. The Cougars outscored BDS 14-9 in the third quarter. Seim scored eight during that stretch while Lundstrom had six.
Up next for Cross County is the Crossroads Conference tournament title game Friday night against the defending champs, Shelby-Rising City, which will come into the game No. 9 in the Omaha World-Herald's Class C-2 ratings.
The two team have played once before, in Shelby back on Dec. 6 in the second game of the season. Shelby won 49-41.
"Shelby has had our number the last couple times we've played them," Conway said. "Our kids are excited, because we felt like we let one get away the last time we were up there. There's absolutely no pressure on us, I know in our minds we weren't a No. 7 seed, and I think as far as where we stack up in the conference, I don't think we're a No. 7 seed. So there's no pressure on us. We just have to show up and play. They're the ones that are the returning champs and have to deal with the pressure. Hopefully we'll come out and play loose and free."
Cross County (11-6) 14 6 14 13 — 47
At BDS (9-7) 19 11 9 6 — 45
Cross County scoring: Carter Seim 14, Isaac Noyd 13, Cael Lundstrom 12, Cory Hollinger 7, Christian Rystrom 1.
BDS scoring: Eric Schroeder 15, Dalton Kleinschmidt 14, Eli Noel 6, Nolan Weber 5, Tyler Grote 3, Isaac Else 2.
Cross County vs. BDS boys basketball 1.JPG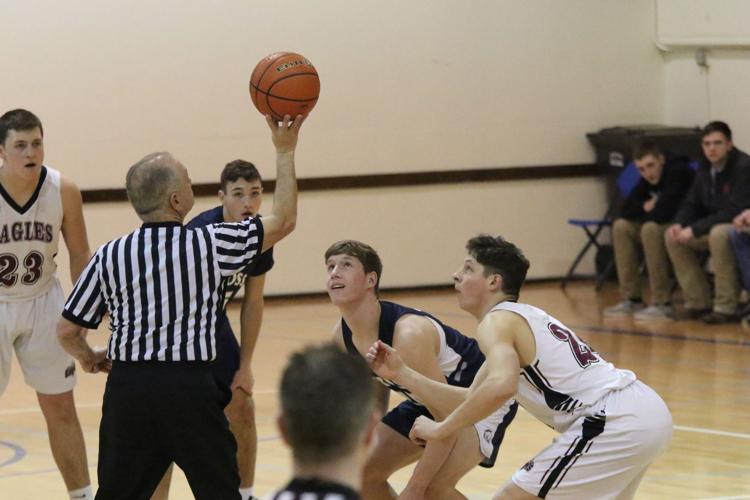 Cross County vs. BDS boys basketball 2.JPG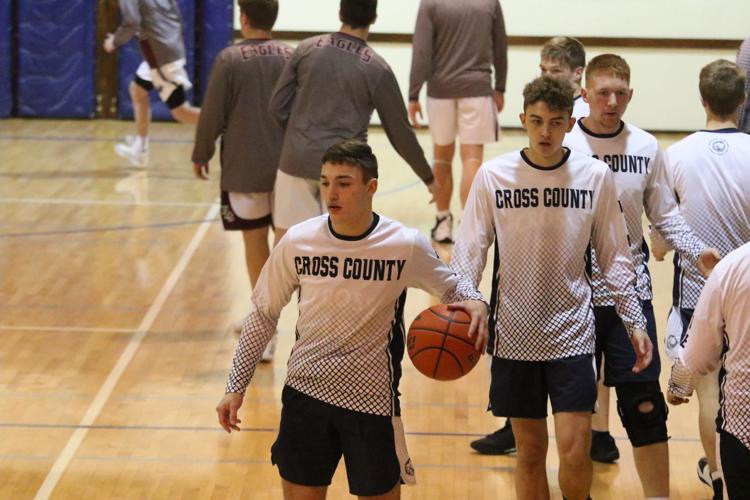 Cross County vs. BDS boys basketball 4.JPG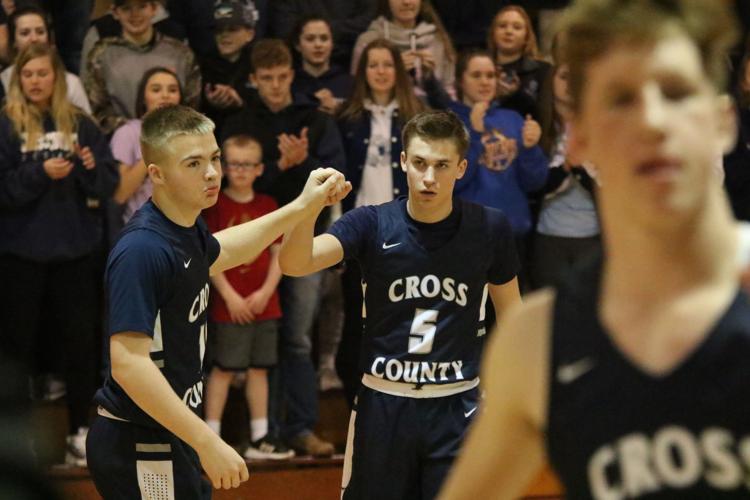 Cross County vs. BDS boys basketball 5.JPG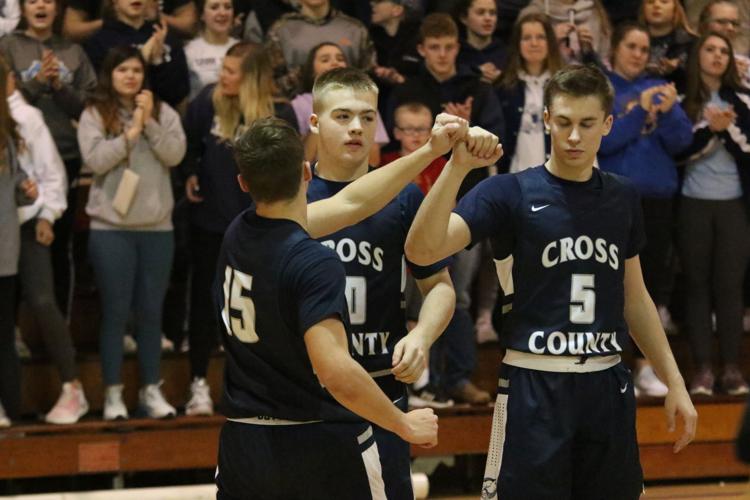 Cross County vs. BDS boys basketball 6.JPG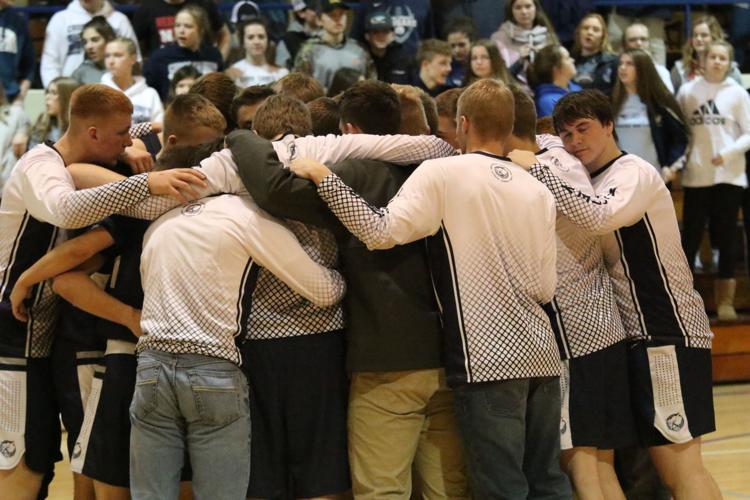 Cross County vs. BDS boys basketball 7.JPG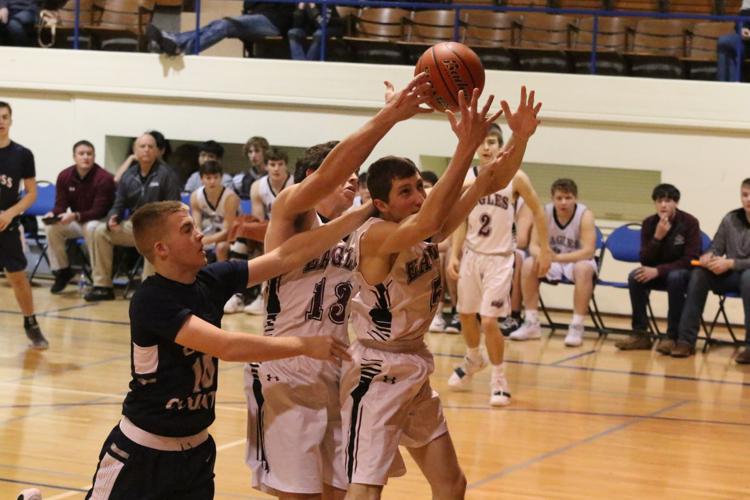 Cross County vs. BDS boys basketball 8.JPG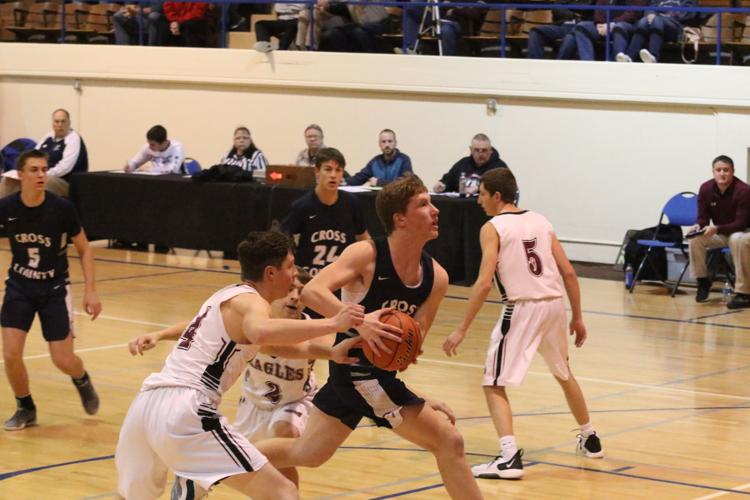 Cross County vs. BDS boys basketball 9.JPG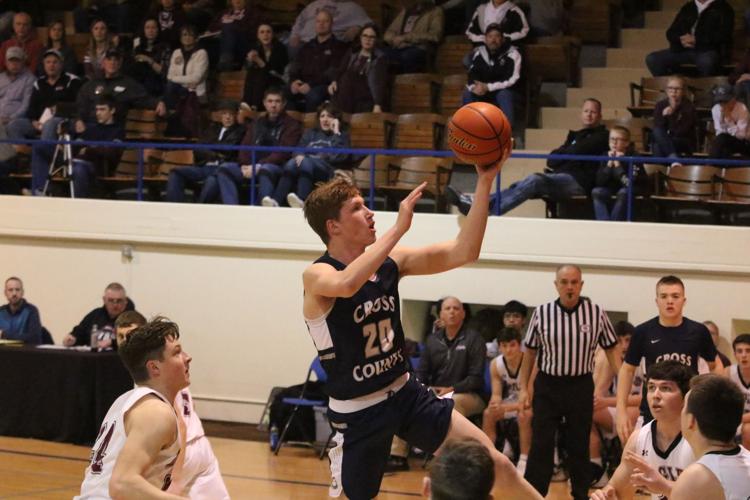 Cross County vs. BDS boys basketball 10.JPG
Cross County vs. BDS boys basketball 11.JPG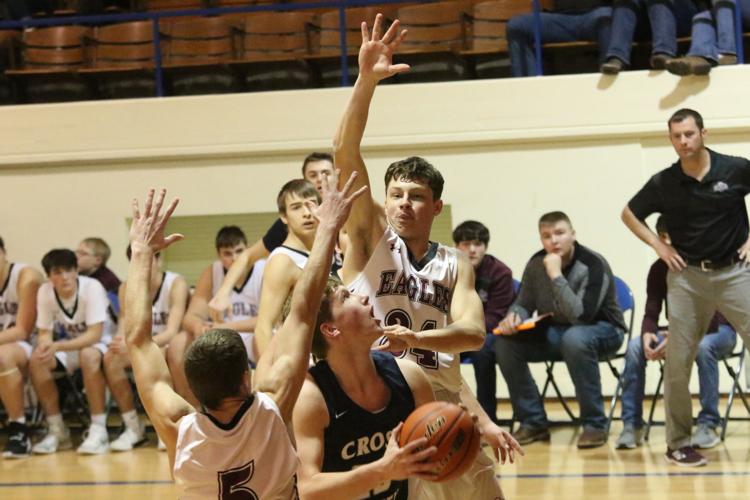 Cross County vs. BDS boys basketball 12.JPG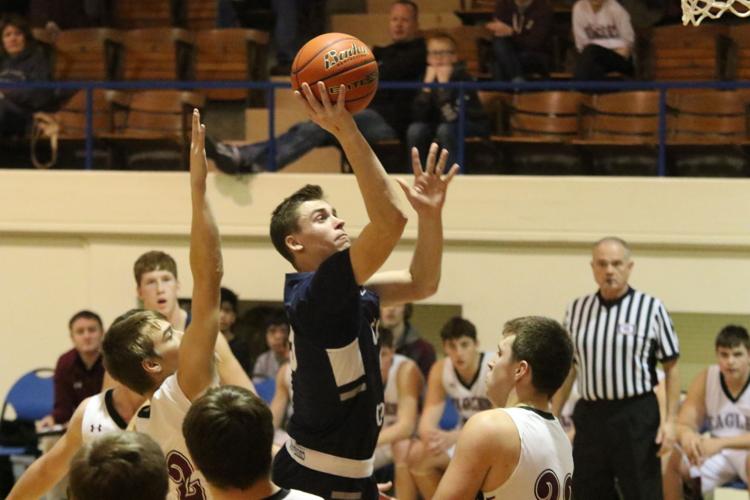 Cross County vs. BDS boys basketball 13.JPG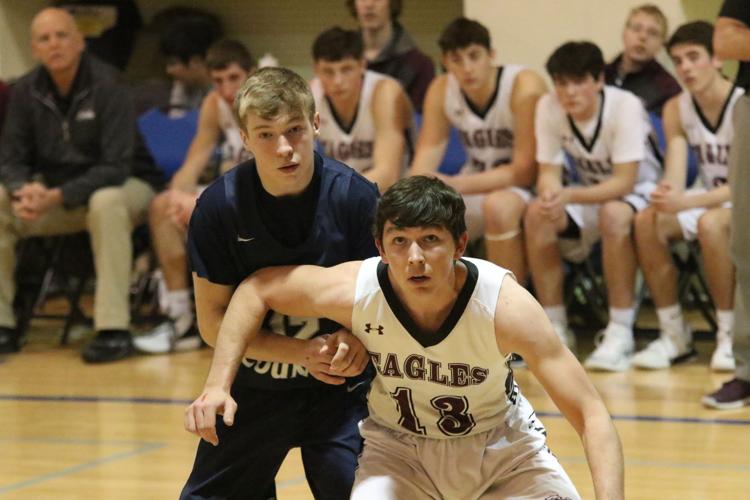 Cross County vs. BDS boys basketball 14.JPG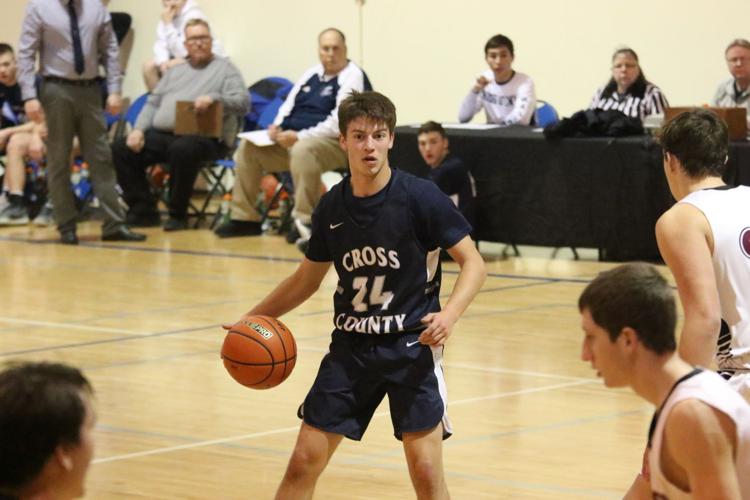 Cross County vs. BDS boys basketball 15.JPG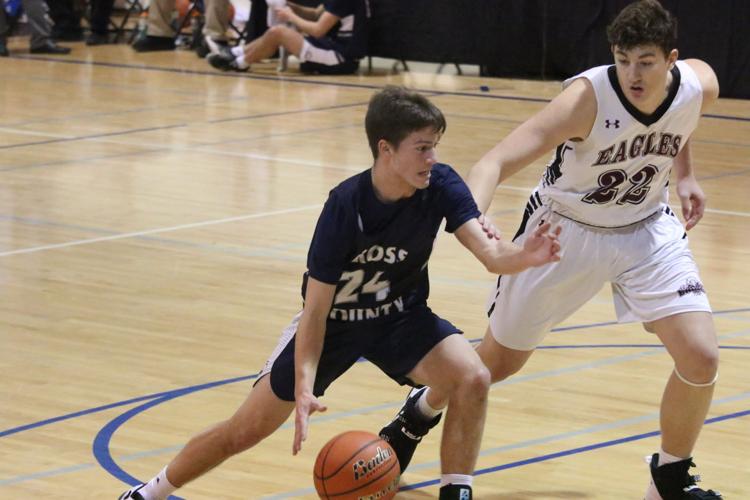 Cross County vs. BDS boys basketball 16.JPG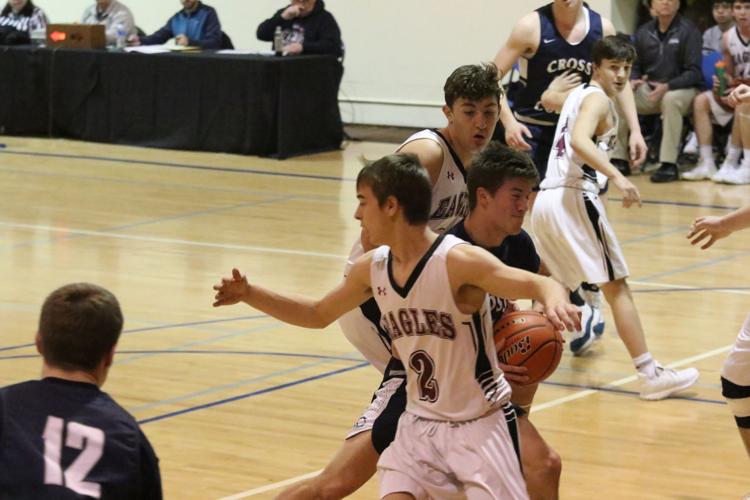 Cross County vs. BDS boys basketball 17.JPG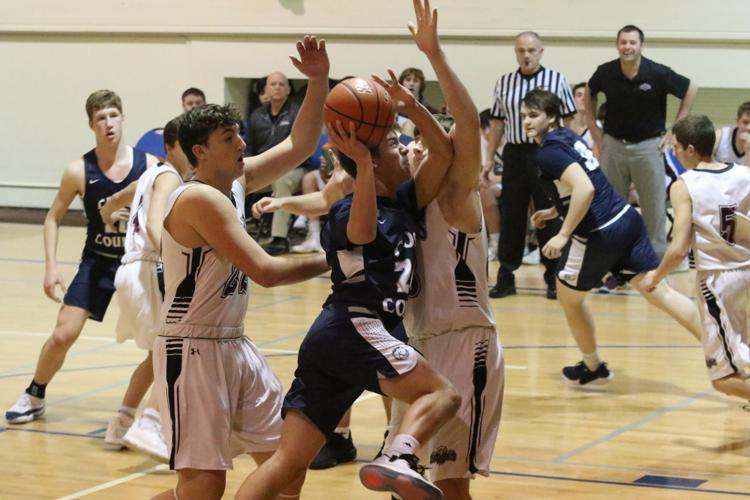 Cross County vs. BDS boys basketball 18.JPG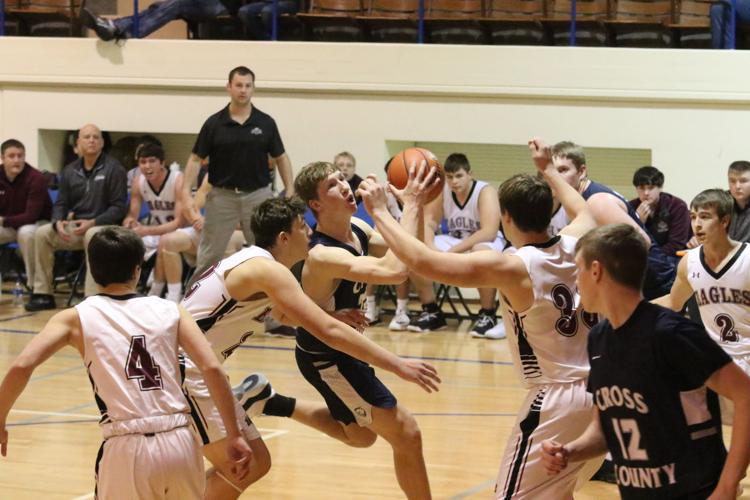 Cross County vs. BDS boys basketball 19.JPG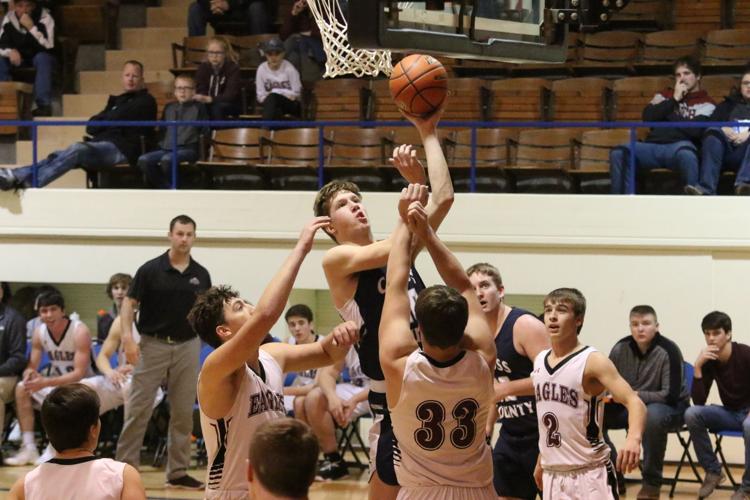 Cross County vs. BDS boys basketball 20.JPG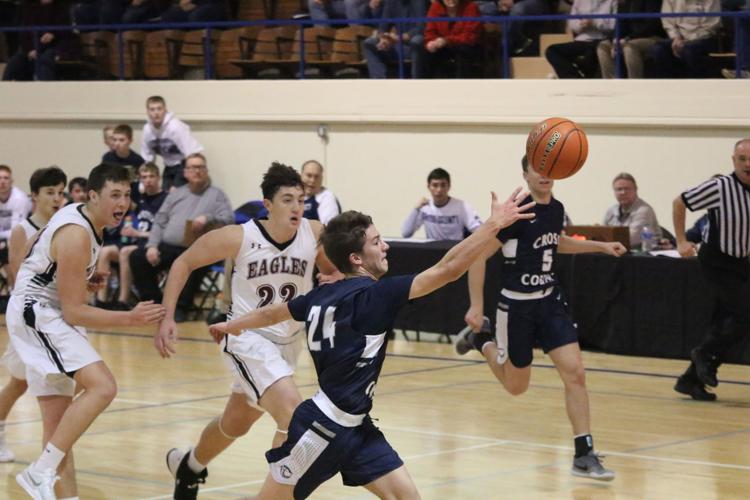 Cross County vs. BDS boys basketball 21.JPG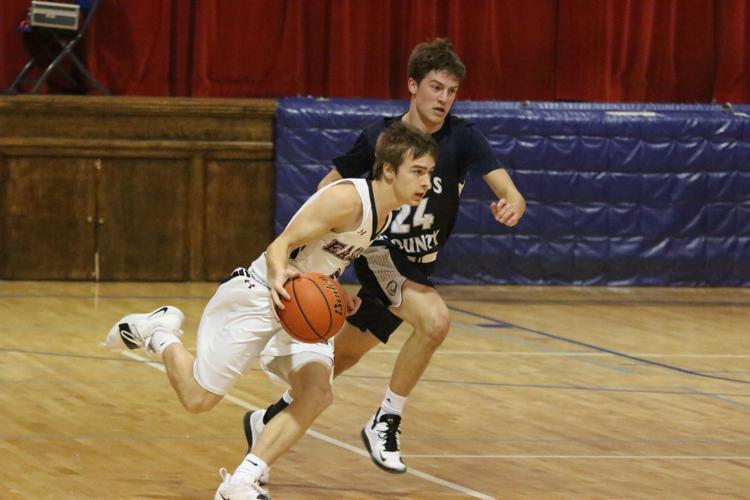 Cross County vs. BDS boys basketball 22.JPG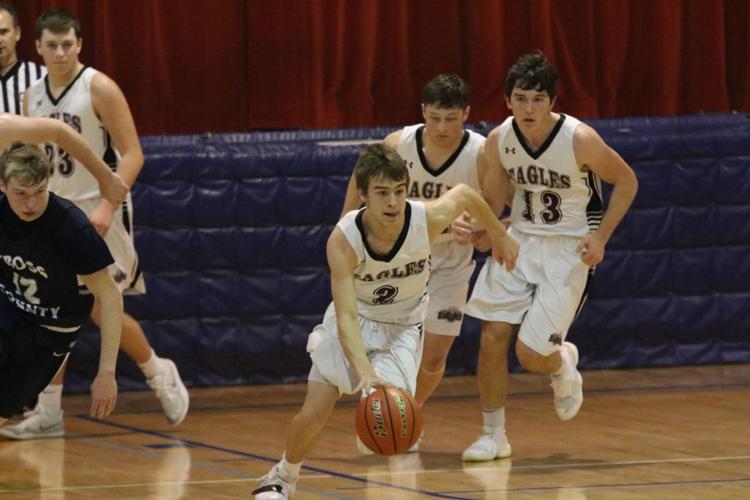 Cross County vs. BDS boys basketball 23.JPG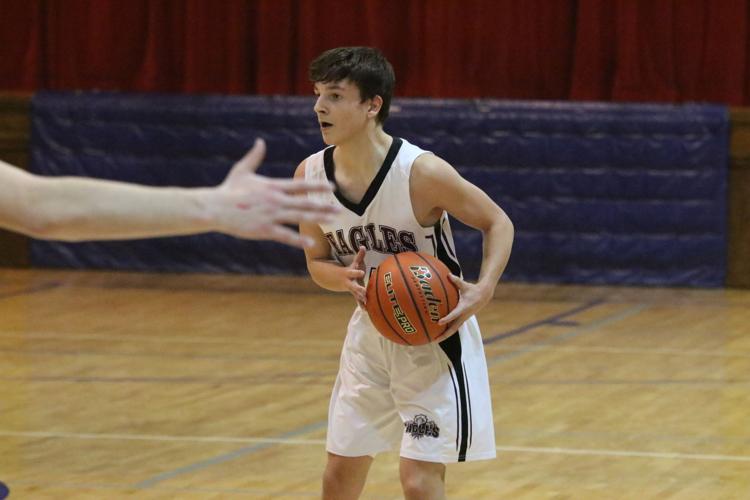 Cross County vs. BDS boys basketball 24.JPG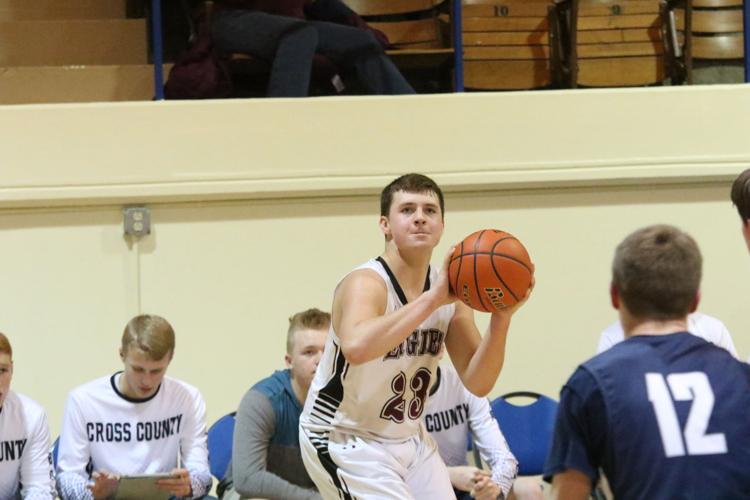 Cross County vs. BDS boys basketball 25.JPG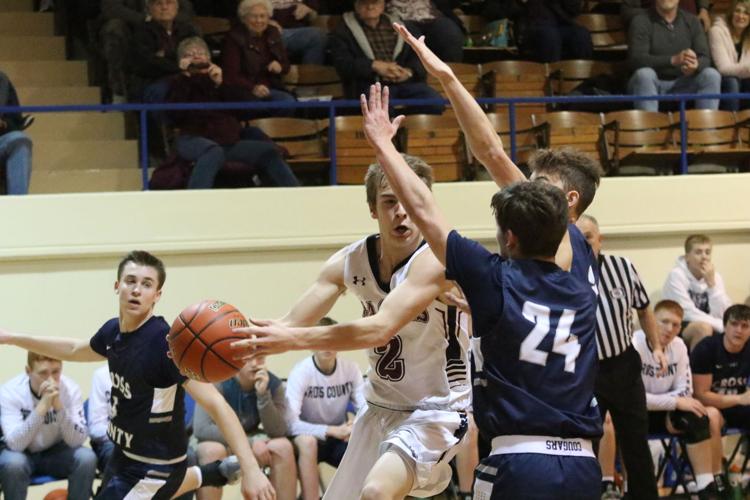 Cross County vs. BDS boys basketball 26.JPG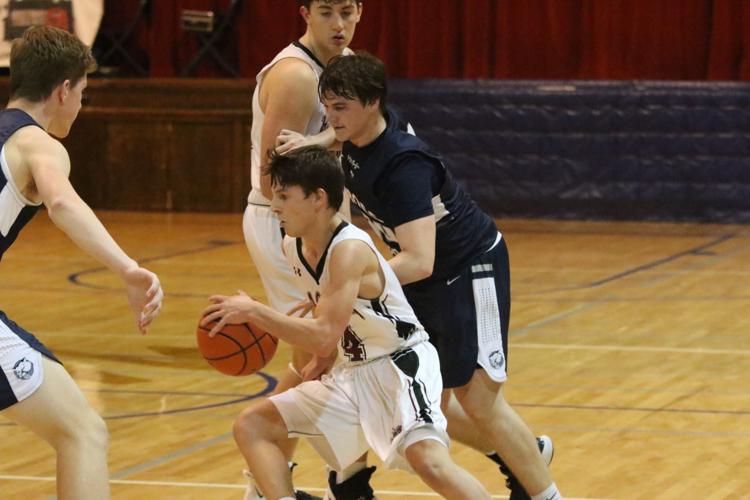 Cross County vs. BDS boys basketball 27.JPG
Cross County vs. BDS boys basketball 28.JPG