GENEVA – For the first time in six years, the Fillmore Central girls will play in the state basketball tournament.
After last Friday's district final win over Freeman in Crete, Fillmore (22-4) was slotted as the No. 3 seed in the Class C-2 field and was matched up with the Lourdes Central Catholic Lady Knights, who enter the tournament as the No. 6 seed with a record of 20-5.
Lourdes is a tall team, just like Fillmore. The Lady Knights' roster has three players 5-foot-10 or taller. The leading scorer for Lourdes is Elizabeth Baumert, a 5-10 junior forward who's averaging 12 points and 5.4 rebounds. Gina McGowen, a 6-3 sophomore, is chipping in with 7.4 points and 7.8 rebounds.
It isn't a secret how Lourdes' offense will want to attack Fillmore's defense on Thursday.
"I think offensively, Lourdes does a good job of getting one-on-one post-ups on the block, and they run their offenses well," Fillmore head coach Shad Eberhardt said. "They have some pretty quick guards and some posts who are good around the hoop. Overall, a pretty balanced team."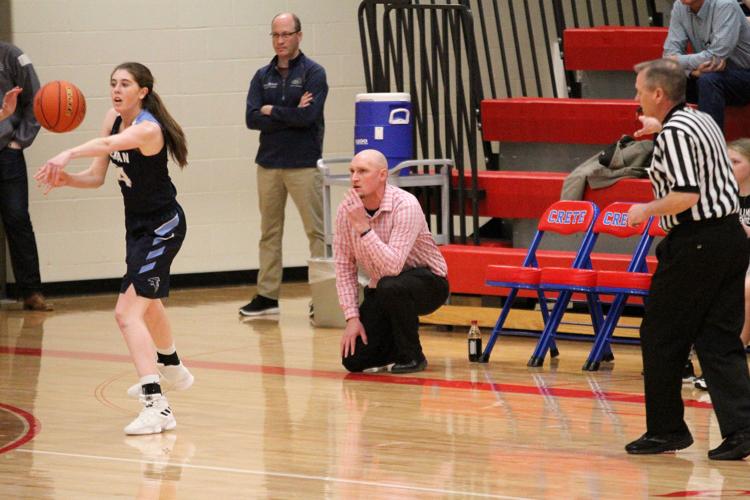 But like Fillmore, Lourdes' scoring doesn't just come from the post. The Lady Knights have guards capable of creating offense from the outside. Players like Macey Allgood, a 5-8 guard who is scoring 5.9 points per contest, and Brianna Fulton, a 5-3 guard averaging 5.4 points, will draw attention, too.
"Obviously the fact they have some height stands out some, but I think what stands out is just the balanced attack they are able to have," Eberhardt said of Lourdes. "It seems like their scoring can come from multiple people. Should be a good one."
Much like Lourdes, Fillmore has balance on offense as well.
The Panthers have a young – three juniors, one sophomore and one freshman start – and talented roster that could make them a dangerous opponent for the rest of the C-2 field.
For starters, they're tall. Junior posts Erin Schmidt is 6-1 while Halle Thies, a Regis University volleyball pledge, is 6-foot. Schmidt is averaging 12.4 points and 6.4 rebounds while Theis is chipping in with 7.5 points and 6.4 boards.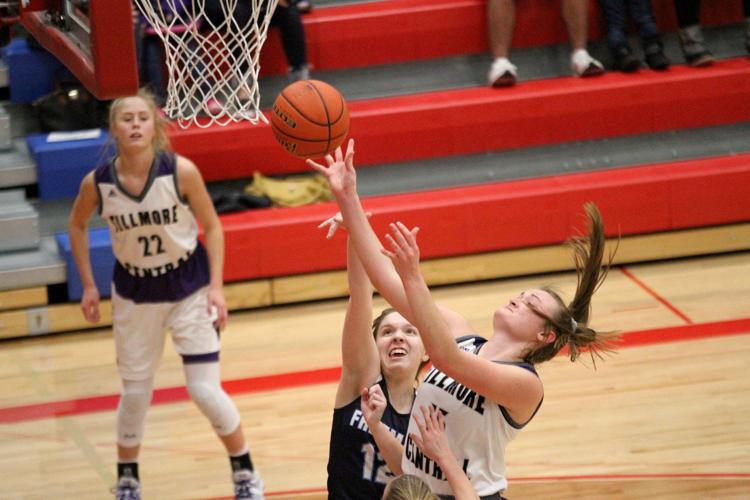 Add in 5-11 freshman Lexi Theis, who is scoring 6.5 points with 3.9 rebounds per game, and Fillmore has three long forwards that are able to contest shots with length.
Expect Lourdes, which hasn't been to the state tournament since 2000, to focus on stopping Fillmore's post game first.
"From everything I've seen on Lourdes, I would expect them to run a 2-3 zone against us and try to pack it in and try to limit our inside game," Eberhardt said.
The Panthers also start two quick guards in sophomore Jackie Schelkopf and junior Macy Scott. Schelkopf is the leading scorer at 13.4 points per game while Scott pours in 8.3. Schelkopf and Scott also provide an outside-shooting presence with 52 and 43 makes from 3-point range, respectively. Scott is the assists leader on the team with 65 heading into the tournament.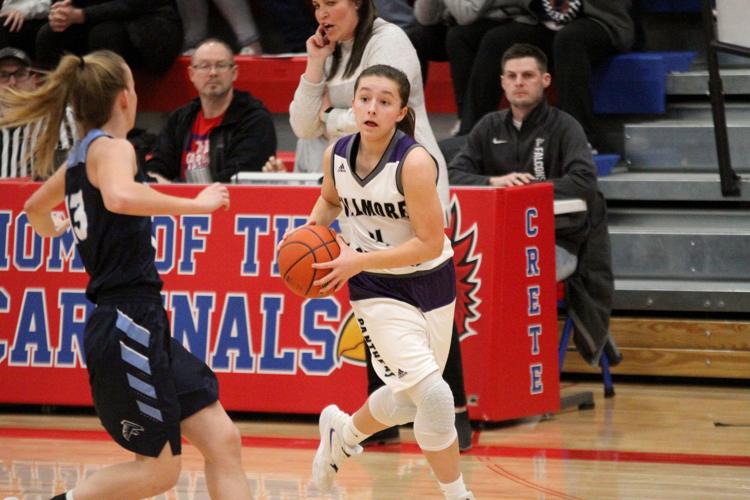 Fillmore has some shooting come off the bench, too, in freshman guard Abby Nichols, who has come on strong towards the end of this season with 17 makes from behind the arc.
Fillmore and Lourdes are scheduled for an 8:45 p.m. tip at Lincoln Southwest High School on Thursday night– it's the last of four games at Southwest that day.
Due to the York News-Times' deadline of 10 p.m., coverage of that game will not make the printed version of the YNT on Friday outside of two pictures of the action. However, complete coverage – including a game story, pictures and video highlights – will be online at yorknewstimes.com as soon as possible after the game.