BEATRICE, Neb. — A very tall task faced the York Dukes boys basketball team Thursday night.
The Dukes traveled to Beatrice, where the Class B No. 5-rated Orangemen entered the game at 5-2 and had already knocked off a couple rated opponents earlier in the season in C-1 No. 2 Kearney Catholic and B No. 6 Omaha Roncalli. Beatrice could have easily entered the game undefeated — its two losses, which came against even more tough competition in B No. 4 Mount Michael in overtime and Class A opponent Elkhorn, were only by a combined six points.
On Thursday night, the Orangemen flexed their muscles yet again, defending their home court with a 60-27 win. Beatrice improves to 6-2 with the victory while York drops to 2-8 ahead of Saturday's game at home against Grand Island Northwest (5-5).
Beatrice's offense moved the ball well and attacked the basket early and often. Head coach Clark Ribble's team was rewarded with layups and free throws because of it. The Orangemen were 10 of 11 from the line in the first half while the turnover-prone Dukes were just 1 of 2.
"We need to get to the paint more too," York head coach Scott Lamberty said after the game. "We're settling for quick shots. When you're not getting to the paint, that means you're not getting to the free-throw line."
With the Beatrice offense clicking, its defense did just as well. The Orangemen's man-to-man defense suffocated and stuck tight on the Dukes for much of the game, leading to numerous York turnovers. Beatrice led 16-4 at the end of the first quarter and 37-11 at halftime.
"Part of it was we were just going so fast," Lamberty said of his team's offensive struggles. "Their defense is good, and the biggest thing is they take away the dribble. We have to get better with the ball, plain and simple."
With Northwest coming to town on Saturday, Lamberty said he wants to see his team compete better defensively and move the ball from side to side more efficiently than it did on Thursday.
York was led in scoring by junior guard Matt Haggadone, who had eight points and hit a couple 3s. Freshman Barrett Olson came off the bench to score seven and nailed a corner 3.
Beatrice's Bennett Crandall led the Orangemen with 19 points, doing most of his damage around the hoop in the lane. Elliot Jurgens poured in 14.
At Beatrice (6-2) 16 21 17 6 — 60
York scoring: Matt Haggadone 8, Barrett Olson 7, Jake Erwin 4, Andrew Clark 2, Reed Malleck 2, Morgan Conner 2, Austin Phinney 1, Ty Bartholomew 1.
Beatrice scoring: Bennett Crandall 19, Elliot Jurgens 14, Peyton Murphy 9, Devin Smith 7, Jace Pethoud 9, Kaden Glynn 3, Qwin Zabokrtsky 2.
York boys basketball at Beatrice 8.jpeg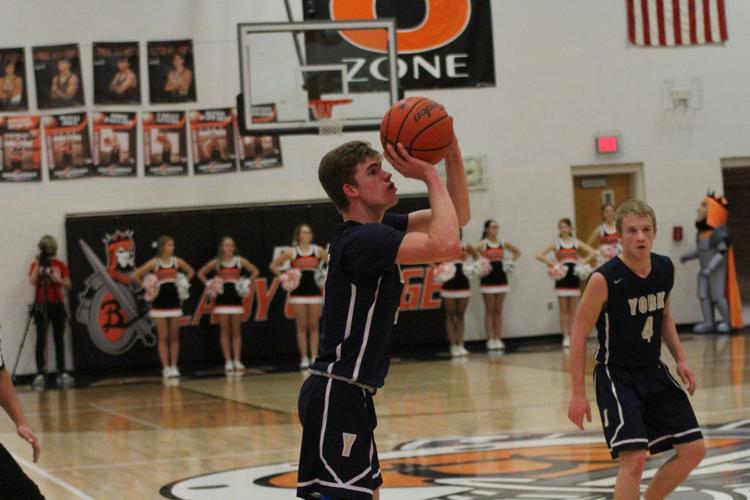 York boys basketball at Beatrice 1.jpeg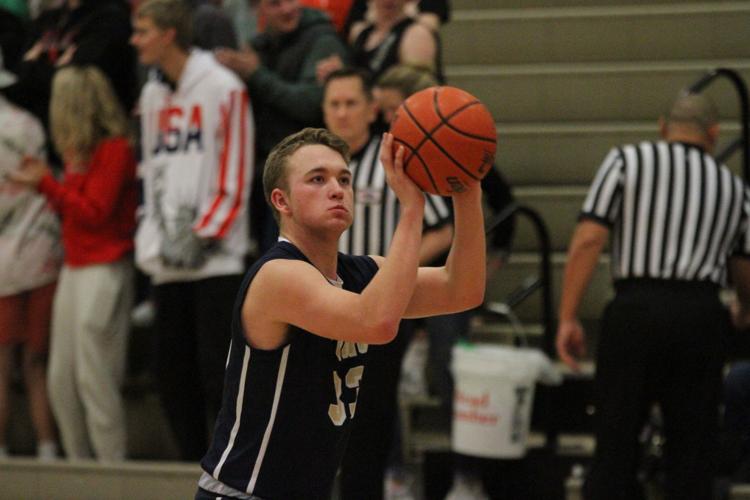 York boys basketball at Beatrice 2.jpeg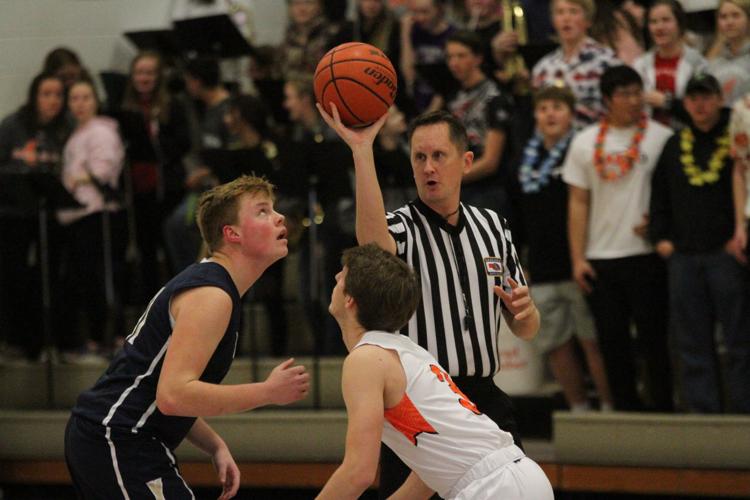 York boys basketball at Beatrice 3.jpeg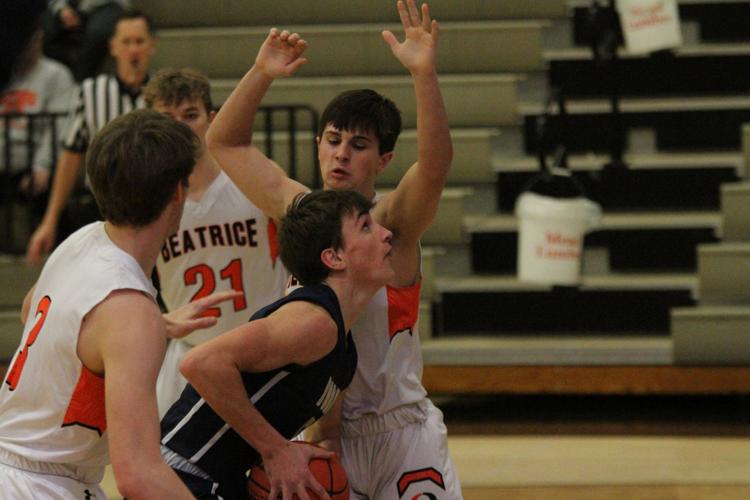 York boys basketball at Beatrice 4.jpeg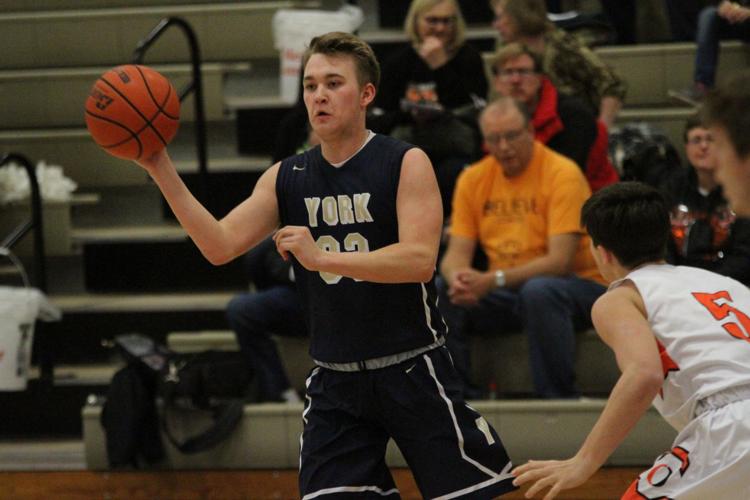 York boys basketball at Beatrice 5.jpeg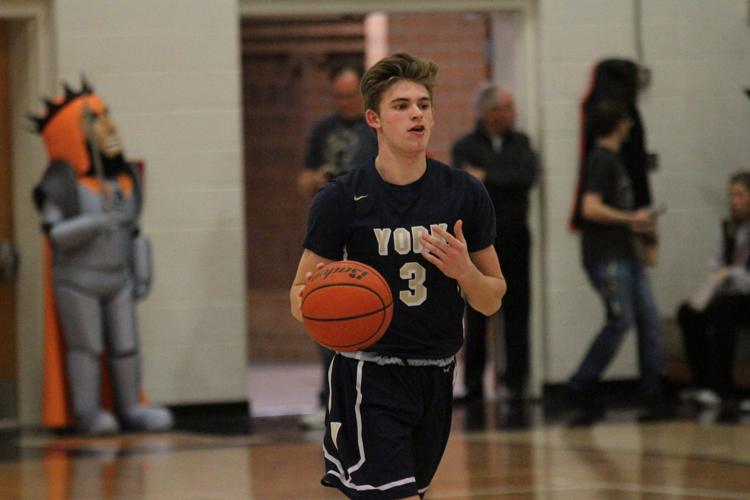 York boys basketball at Beatrice 6.jpeg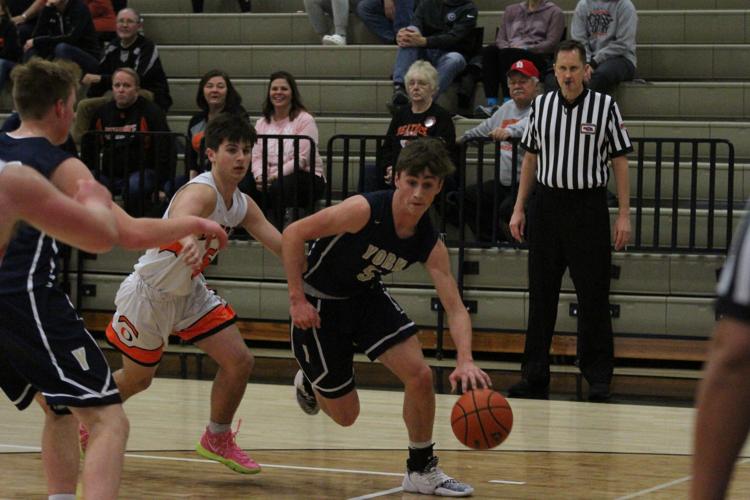 York boys basketball at Beatrice 7.jpeg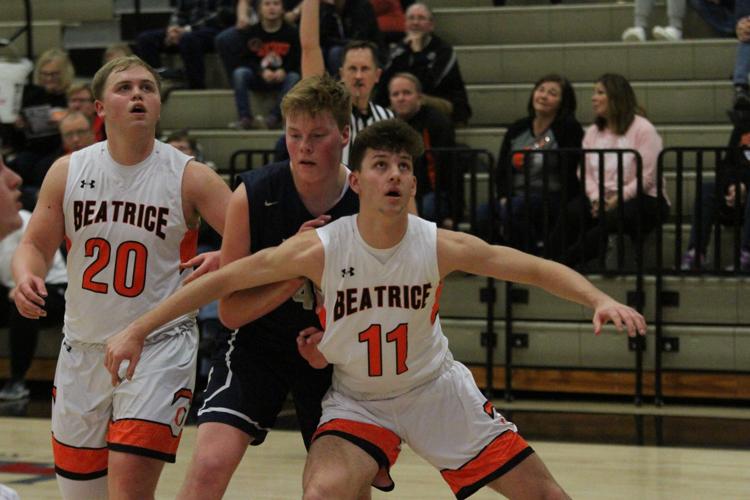 York boys basketball at Beatrice 9.jpeg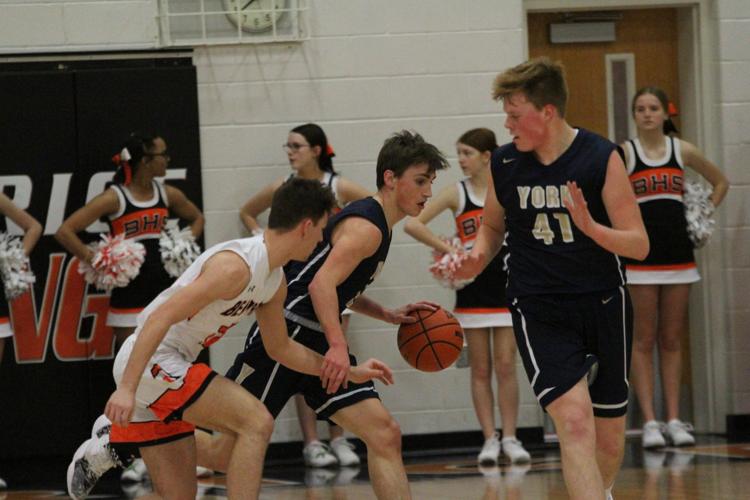 York boys basketball at Beatrice 10.jpeg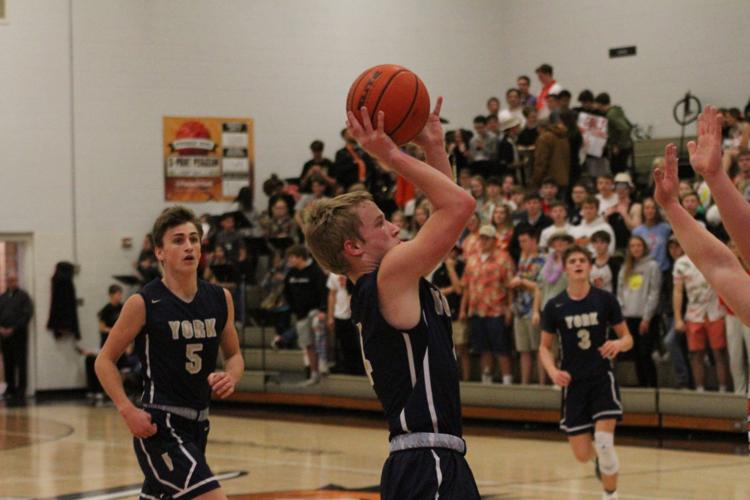 York boys basketball at Beatrice 11.jpeg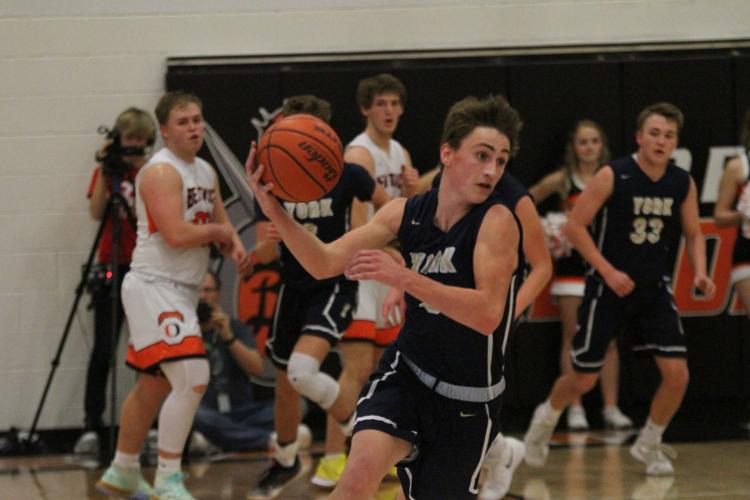 York boys basketball at Beatrice 12.jpeg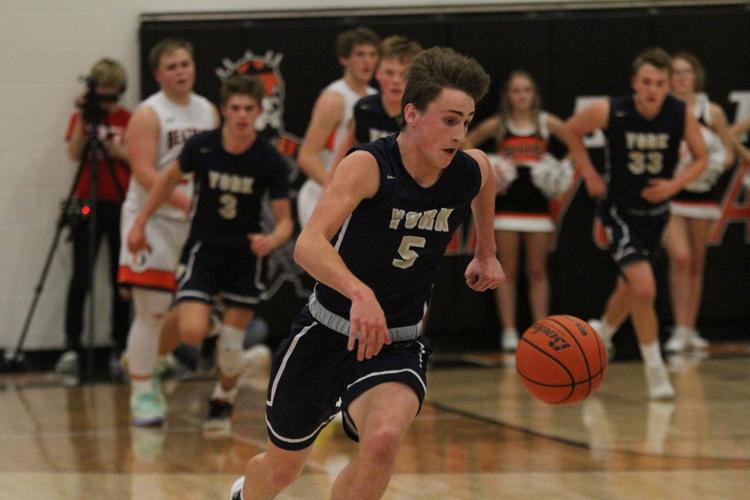 York boys basketball at Beatrice 13.jpeg
York boys basketball at Beatrice 14.jpeg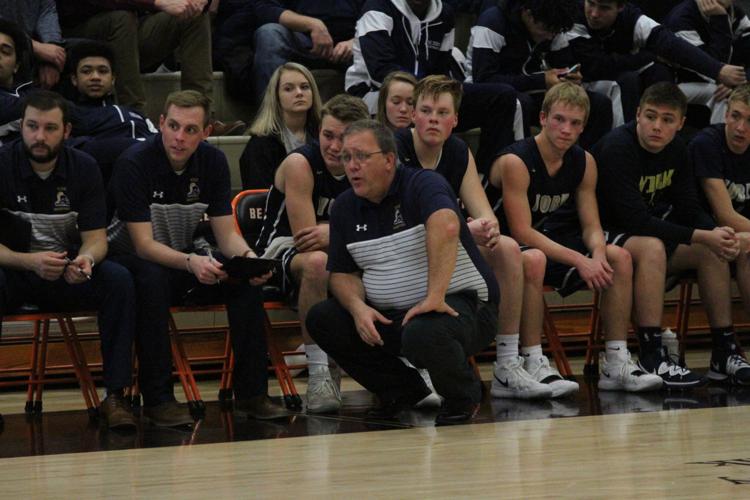 York boys basketball at Beatrice 15.jpeg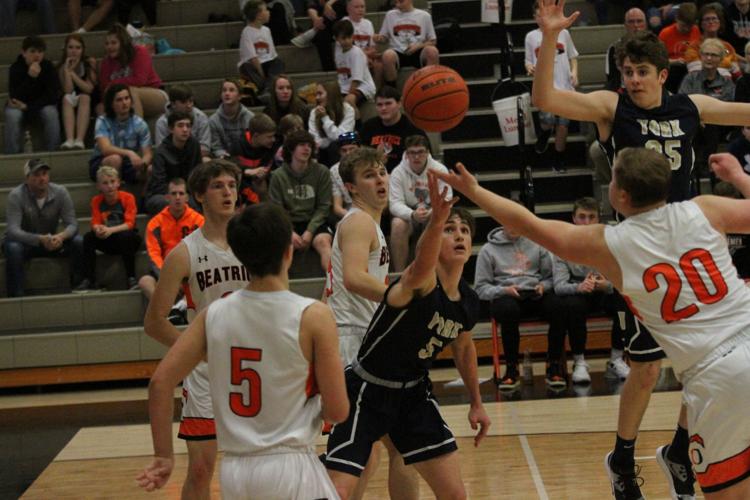 York boys basketball at Beatrice 16.jpeg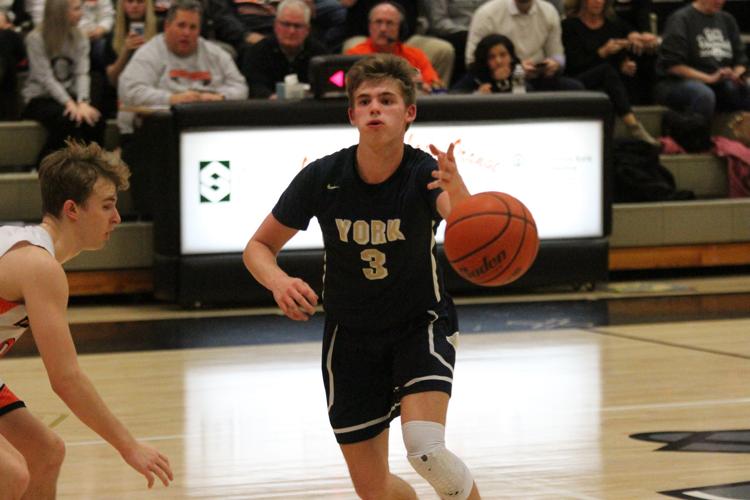 York boys basketball at Beatrice 17.jpeg