YORK, Neb. — Behind four touchdowns from its North Dakota State football commit Tyson Gordon, the Class B No. 1 Omaha Skutt SkyHawks rolled to their 17th consecutive win Friday night in York.
Gordon did damage with his legs and arm, rushing for touchdowns of 34 and 35 yards and passing for scores of 76 and 27 along the way to a 28-7 win, which keeps Skutt's record spotless at 4-0. The last loss the SkyHawks suffered was in the 2017 state championship, when York won 31-0.
Gordon, who didn't play much defense on Friday, almost didn't start the game due to a sore shoulder from last week according to head coach Matt Turman.
"We decided right before the game that we couldn't risk not playing him on offense, and it was probably a good decision," Turman said. "He just did it all for us on the offensive side of the ball."
Without Gordon's explosive runs, Skutt's run game was held in check for most of the night by the York defense. The SkyHawks unofficially finished with 180 yards on the ground and 230 passing.
"We came into the game hoping we wouldn't have to run Tyson so much, but I don't know if we would have gotten that many yards against them if we didn't," Turman said. "They (York) showed us a little different of a look than we're used to and what we were thinking from film. We adjusted to it pretty well. That was a hard-hitting, hard-fought game."
Skutt led 14-0 at halftime and 21-0 at the end of the third before No. 9 York found the end zone on a 10-play drive that ended when Jacob Diaz barreled in from 2 yards early in the fourth. That touchdown may not have had an impact on the outcome, but it was important for a Duke offense that didn't score last week against McCook and had just one touchdown the week before in Blair.
"That was huge. I told the guys we're giving it to Jacob almost every time this drive, and Jacob came through and got it in the end zone," York head coach Glen Snodgrass said. "For us to do that at the end definitely was a big boost for our guys."
The Dukes fall to 2-2 and will host Beatrice (1-3) next week. York's offense unofficially gained 204 total yards and rushed for 164 against a stout and physical Skutt defense.
"We knew that was probably going to be the best defense in the state. Other than a few big plays, I was pretty happy and proud with how our defense played, too," Snodgrass said. "I feel way better right now than I did a week ago — with the mental toughness we showed, sticking with it and playing hard for four quarters. I'm proud of the guys right now. That's an undisputed No. 1 team in the state and we hung with them for four quarters."
Omaha Skutt (4-0) 7 7 14 0 — 28
At York (2-2) 0 0 0 7 — 7
OS: Max Brinker 76 pass from Tyson Gordon (Gordon kick)
OS: Gordon 34 run (Gordon kick)
OS: Michael Polcyn 27 pass from Tyson Gordon (Gordon kick)
OS: Gordon 35 run (Gordon kick)
Y: Jacob Diaz 2 run (Thomas Ivey kick)
York vs. Omaha Skutt football 54.JPG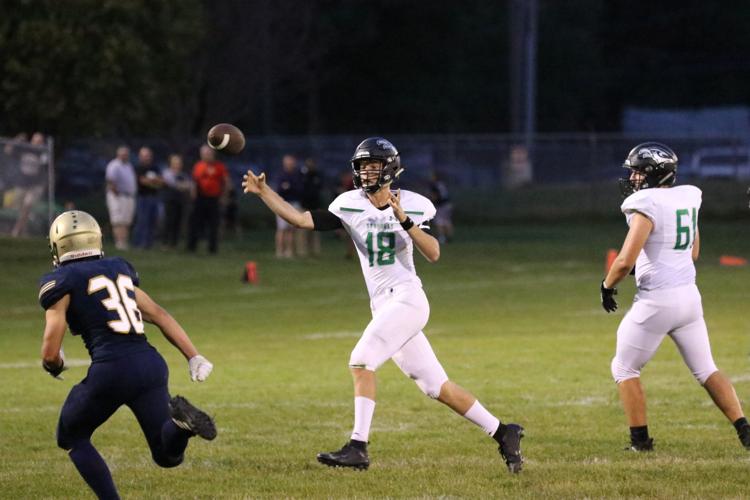 York vs. Omaha Skutt football 53.JPG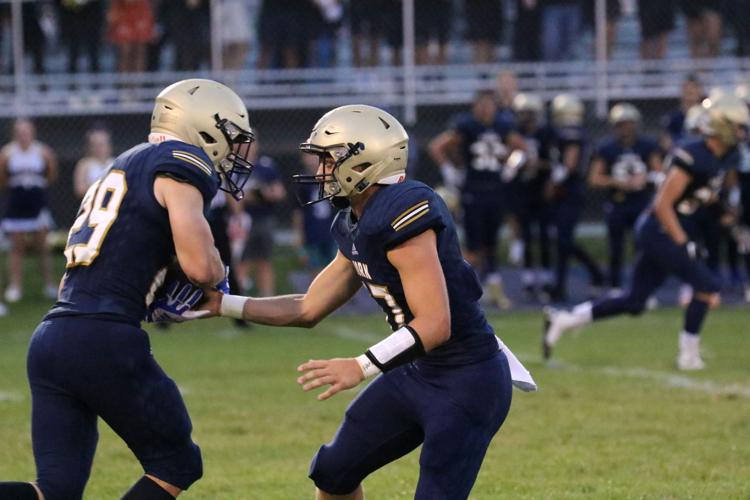 York vs. Omaha Skutt football 52.JPG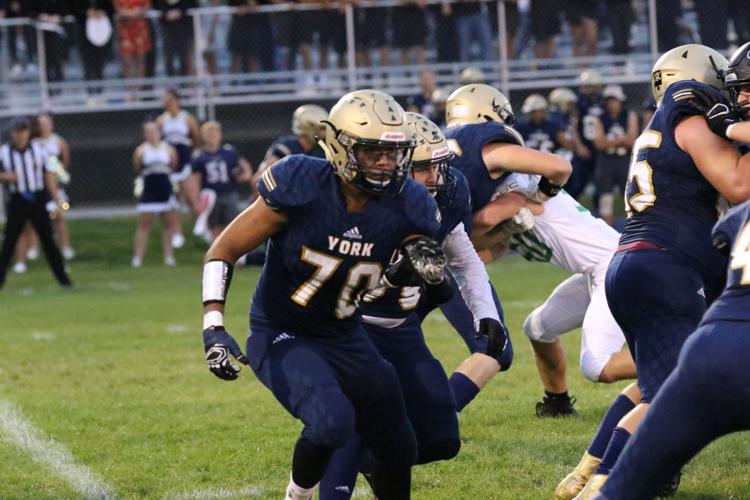 York vs. Omaha Skutt football 51.JPG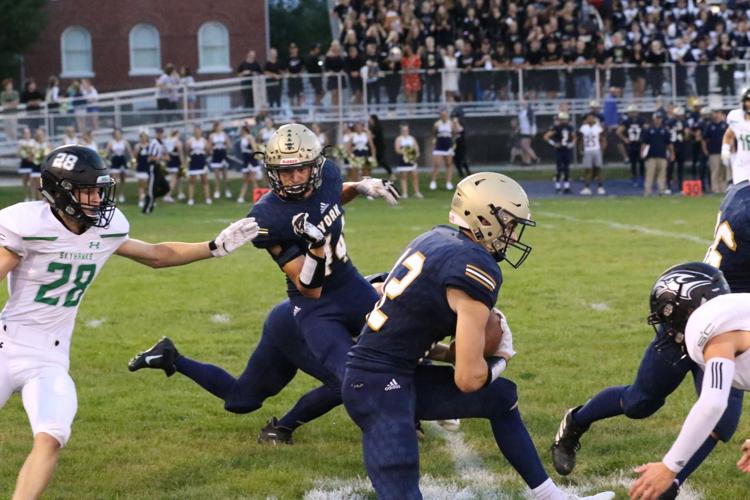 York vs. Omaha Skutt football 50.JPG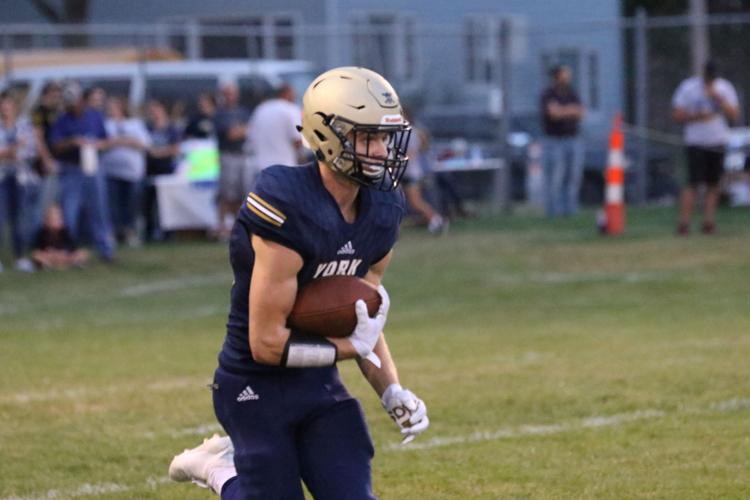 York vs. Omaha Skutt football 49.JPG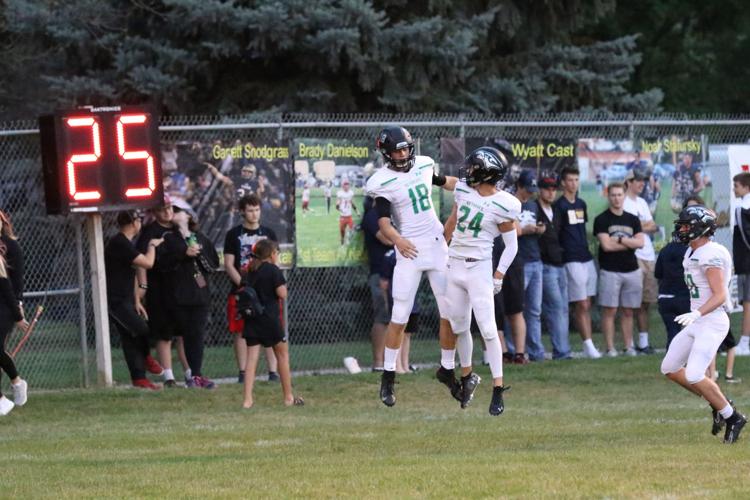 York vs. Omaha Skutt football 48.JPG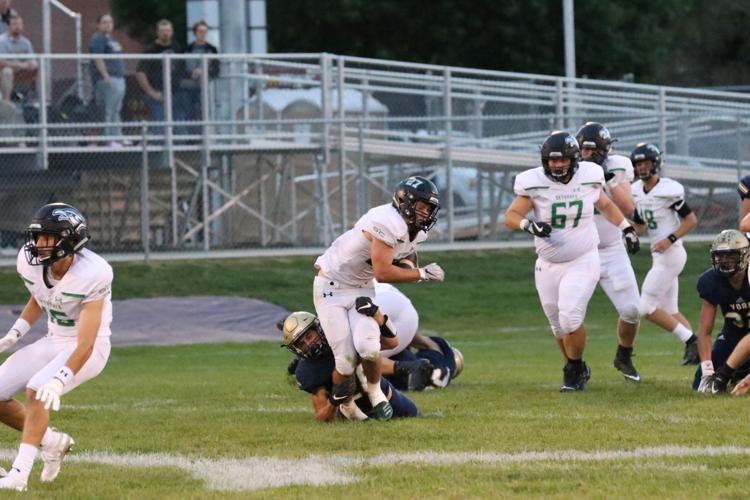 York vs. Omaha Skutt football 47.JPG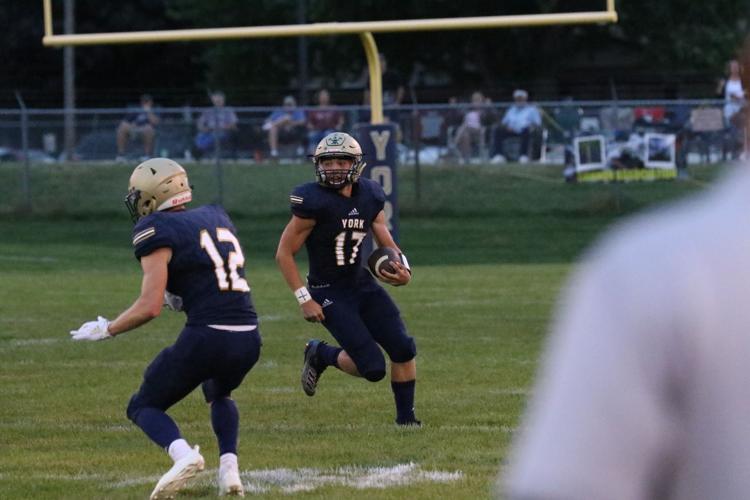 York vs. Omaha Skutt football 46.JPG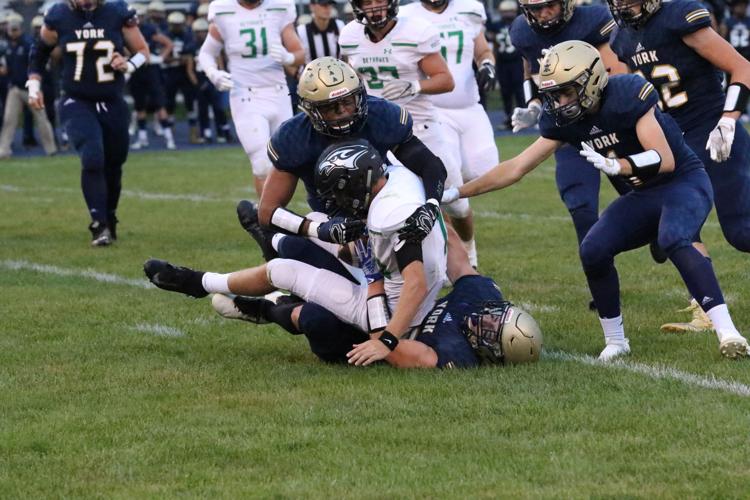 York vs. Omaha Skutt football 45.JPG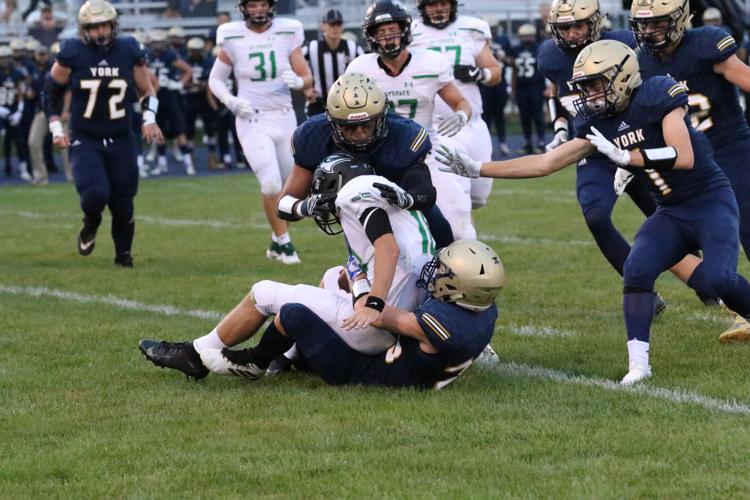 York vs. Omaha Skutt football 44.JPG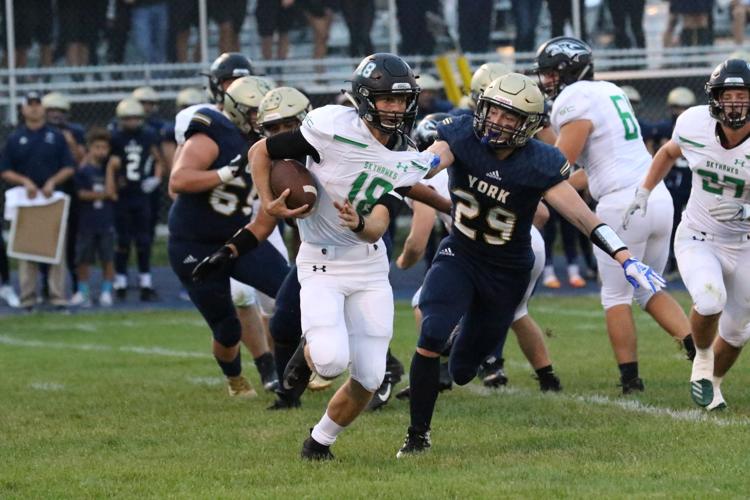 York vs. Omaha Skutt football 43.JPG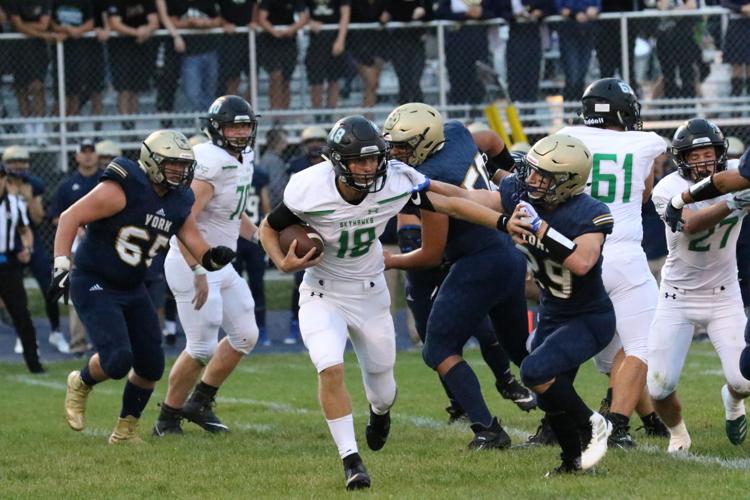 York vs. Omaha Skutt football 42.JPG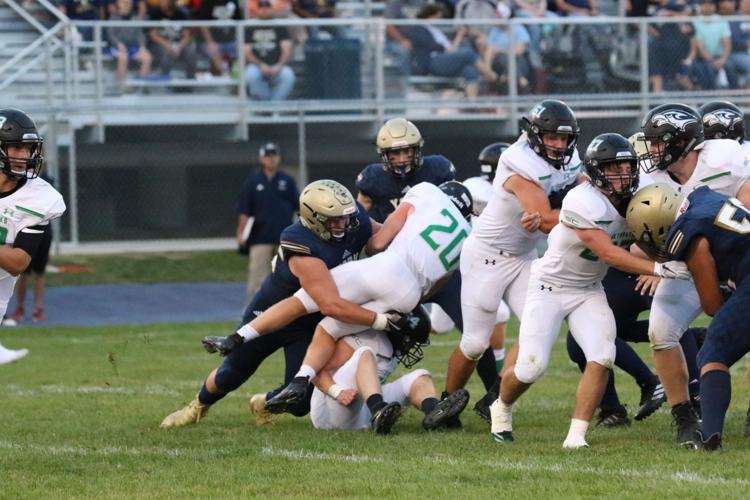 York vs. Omaha Skutt football 41.JPG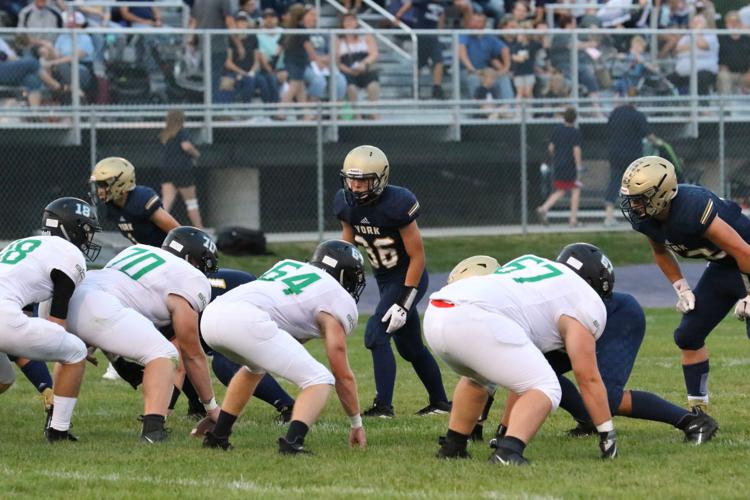 York vs. Omaha Skutt football 20.JPG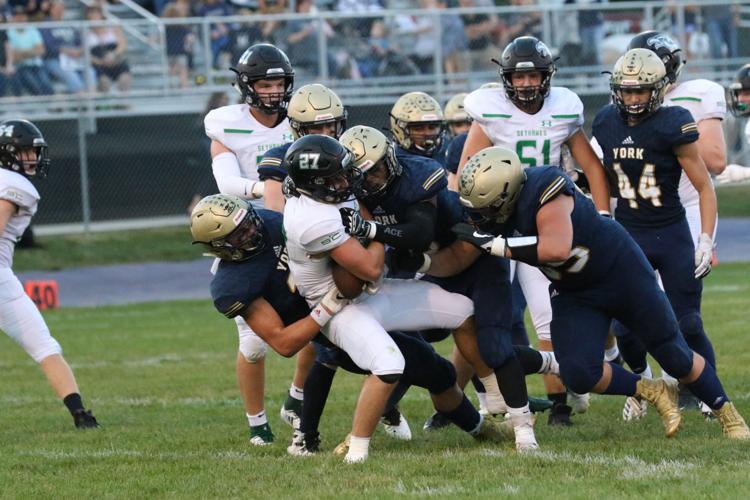 York vs. Omaha Skutt football 19.JPG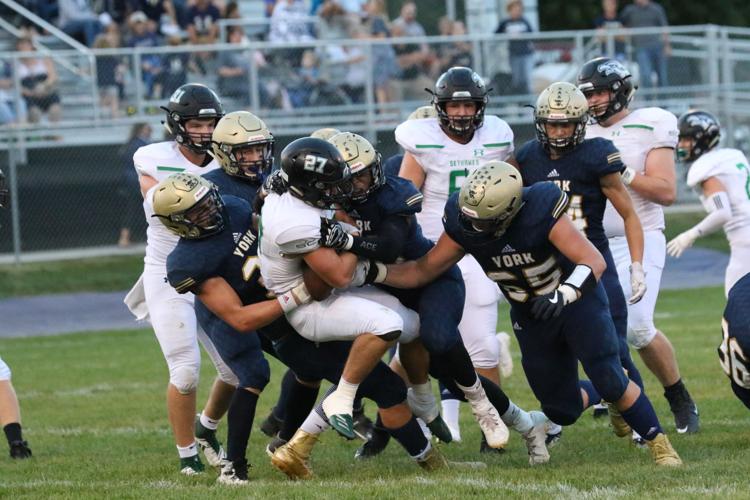 York vs. Omaha Skutt football 18.JPG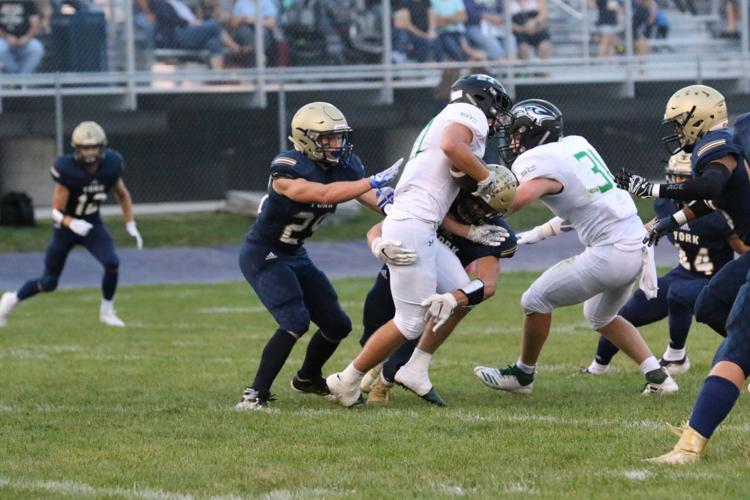 York vs. Omaha Skutt football 17.JPG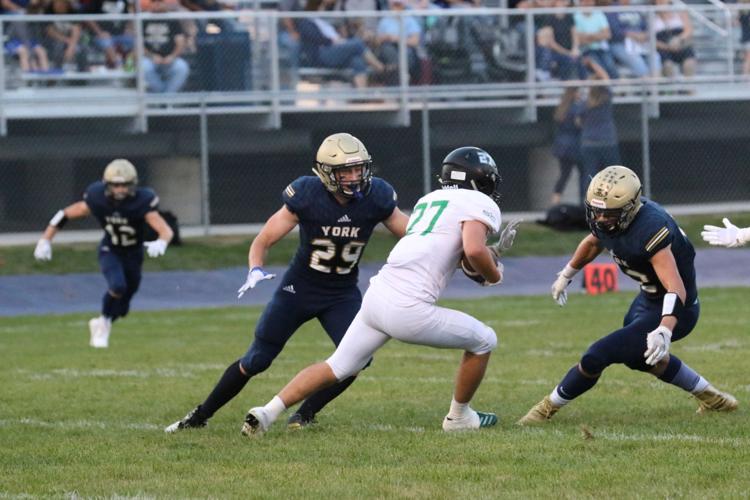 York vs. Omaha Skutt football 16.JPG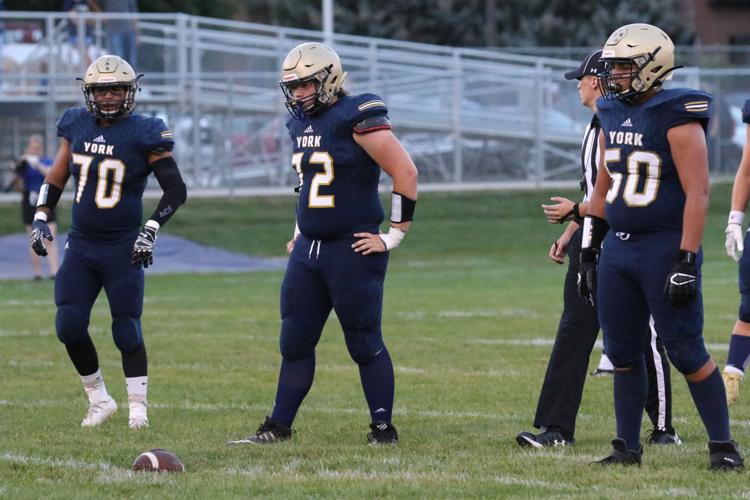 York vs. Omaha Skutt football 15.JPG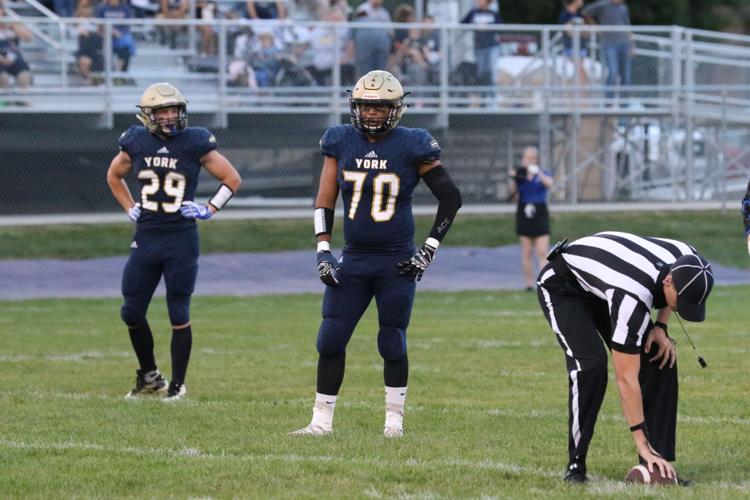 York vs. Omaha Skutt football 14.JPG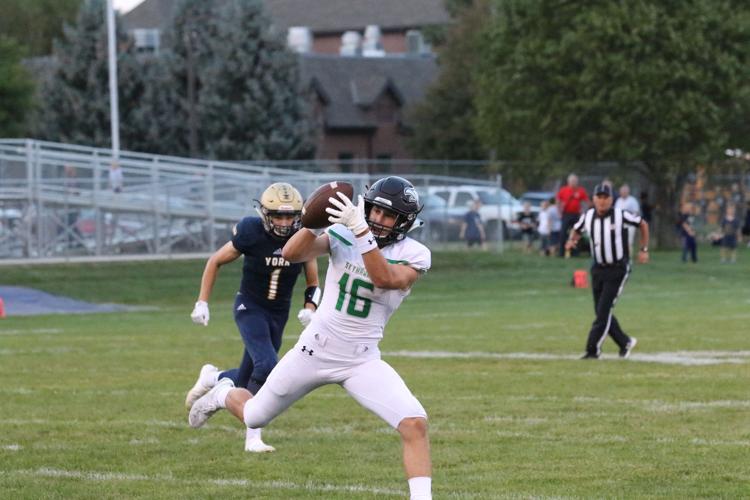 York vs. Omaha Skutt football 13.JPG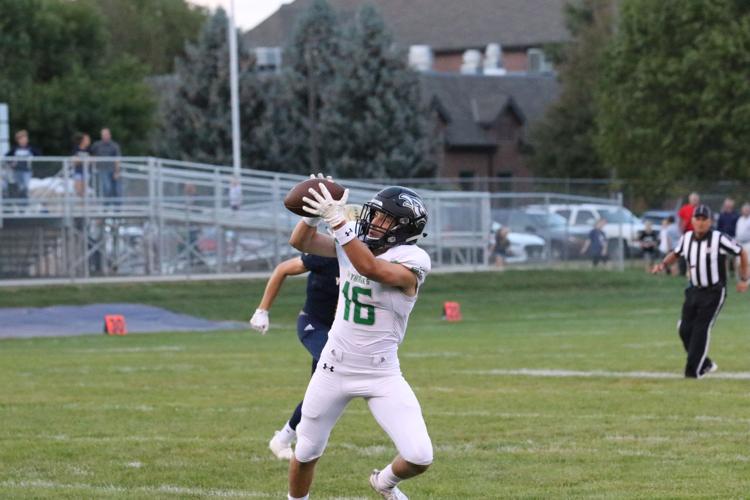 York vs. Omaha Skutt football 12.JPG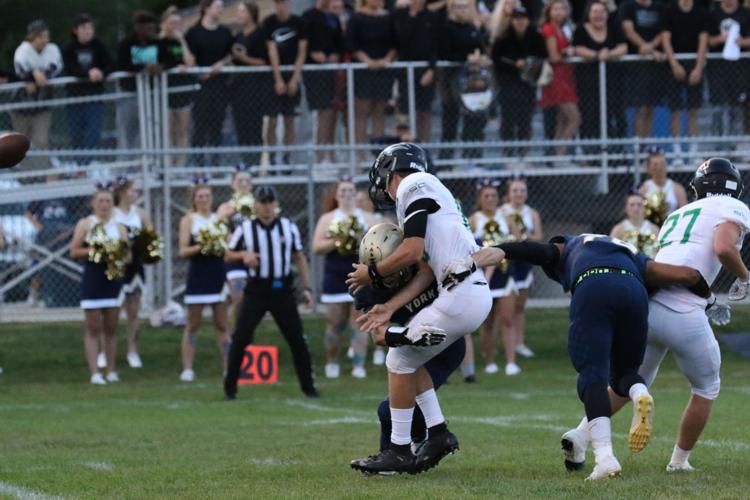 York vs. Omaha Skutt football 11.JPG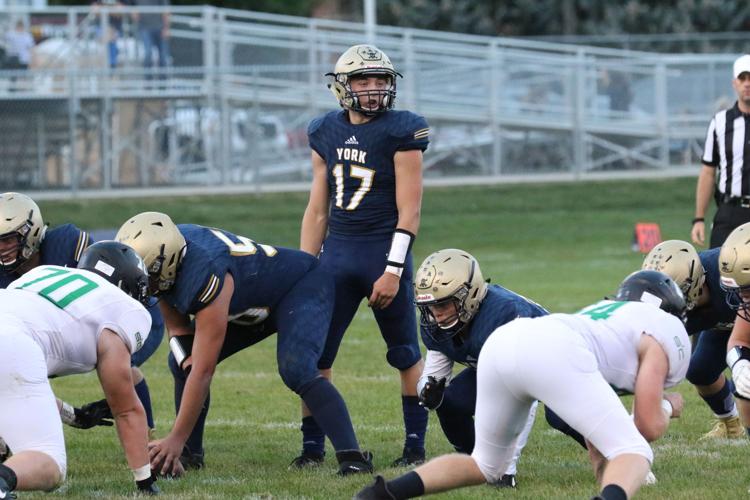 York vs. Omaha Skutt football 10.JPG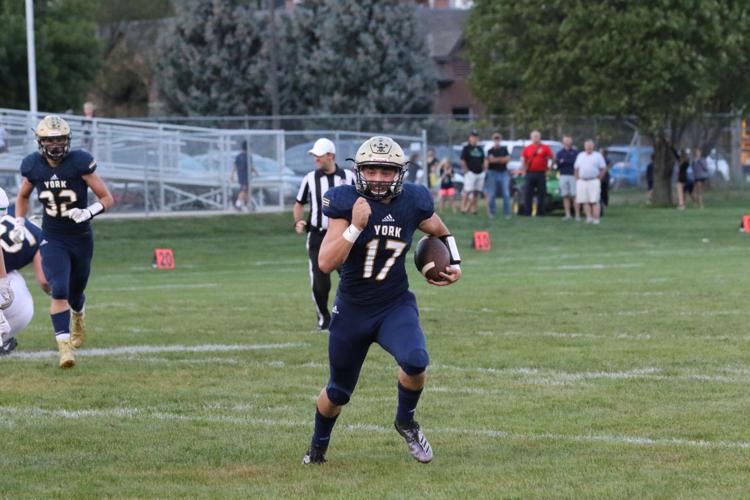 York vs. Omaha Skutt football 9.JPG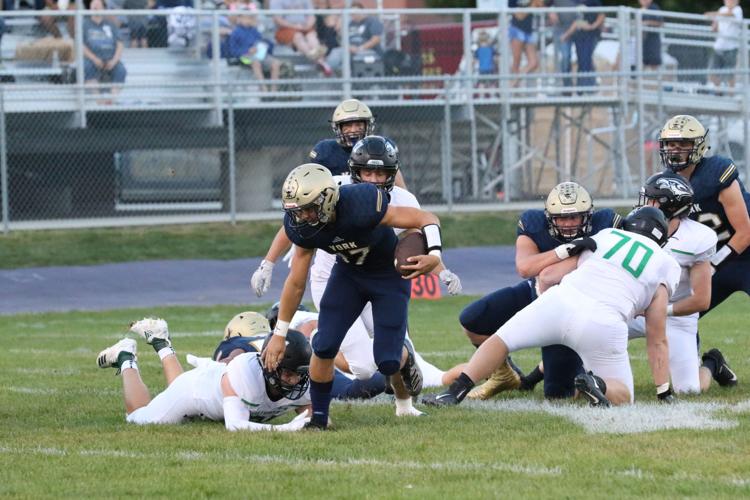 York vs. Omaha Skutt football 8.JPG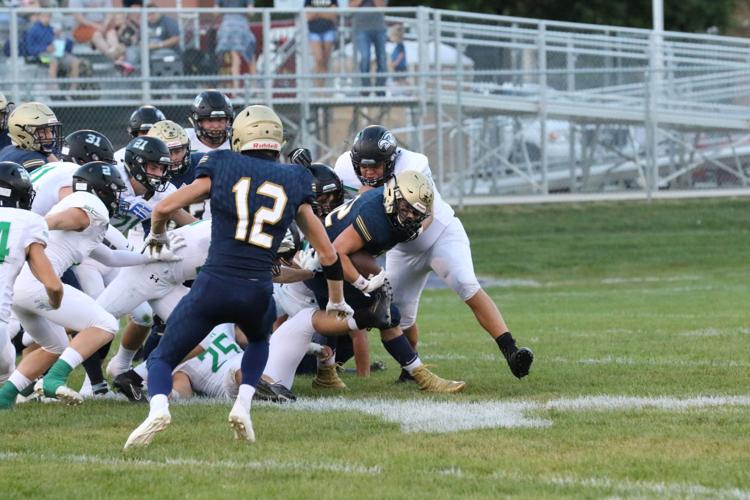 York vs. Omaha Skutt football 7.JPG
York vs. Omaha Skutt football 6.JPG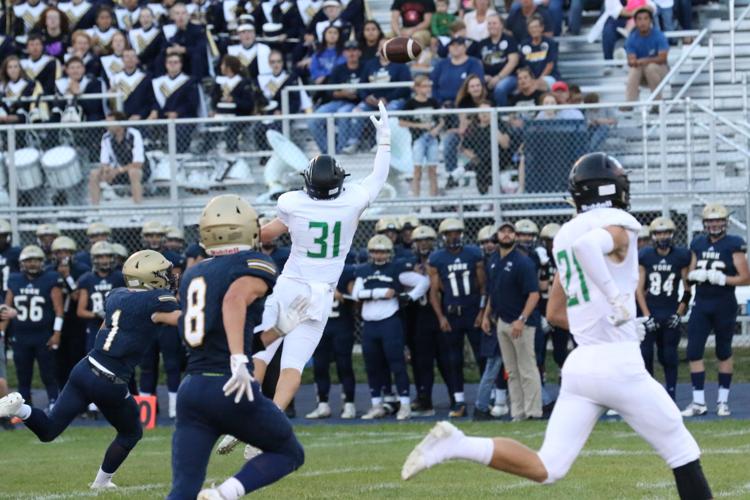 York vs. Omaha Skutt football 5.JPG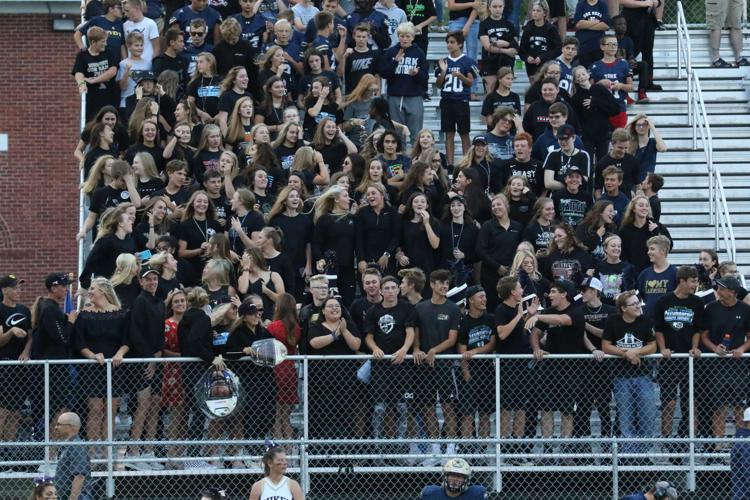 York vs. Omaha Skutt football 4.JPG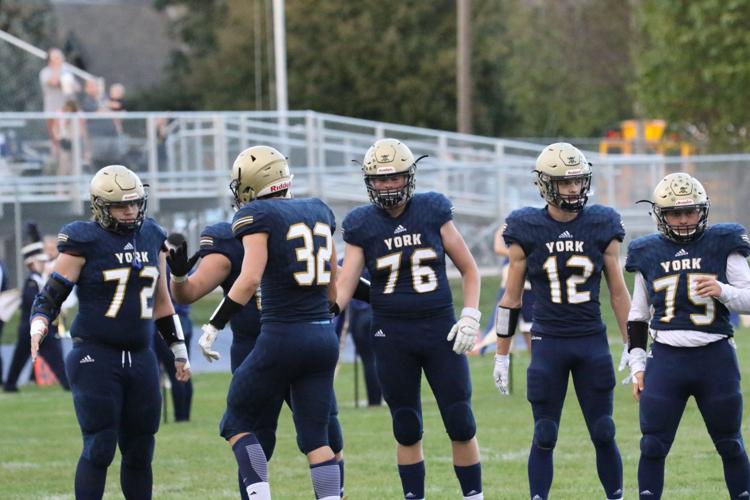 York vs. Omaha Skutt football 3.JPG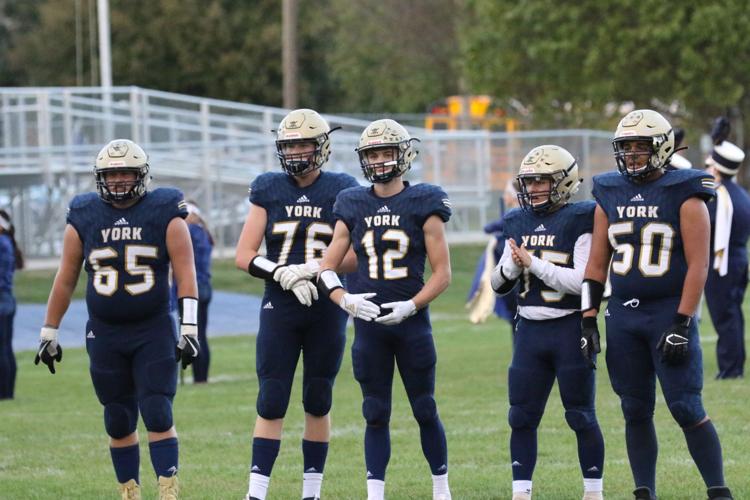 York vs. Omaha Skutt football 2.JPG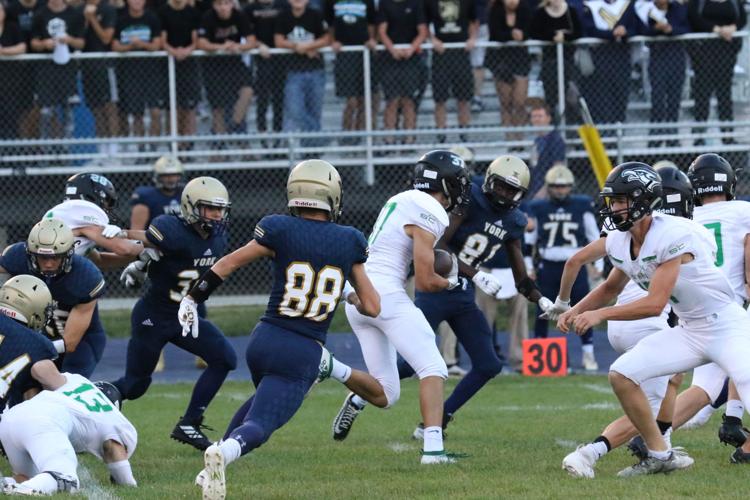 York vs. Omaha Skutt football 1.JPG