HENDERSON — Led by the scoring and all-around strong play from 6-foot-3 senior forward Jared Nunnenkamp, as well as the pinpoint passing and overall orchestration of the offense by 6-2 sophomore guard Trajan Arbuck, the Heartland Huskies boys basketball team improved to 12-3 and advanced to the semifinals of the Southern Nebraska Conference tournament on Tuesday night with a 62-54 win over the Milford Eagles in Henderson.
The long-armed Nunnenkamp was a major problem for head coach Tony Miller's Eagles as he finished with a game-high 28 points, 10 of which came in an opening quarter where Heartland outscored Milford 26-10 with a hot shooting performance.
Arbuck, an athletic playmaker that averaged 18 points, 3.5 assists and 3.2 steals entering Tuesday, chipped in with six points in the first while junior Nolan Boehr added five and provided some muscle in the paint for the Huskies.
Heartland went on to hold a 38-22 lead at halftime, but the game was far from over at that point. Basketball is a four-quarter game, and that was proved on Tuesday as Milford never went away and made the Huskie faithful sweat a little in the fourth.
The Eagles turned a 50-36 deficit into just a five-point hole, 53-48, with 3:14 left in the game. In the blink of an eye, Milford was right back in it.
"I think that when one team's down, they're gonna come out and play harder, and the team that's ahead has a little bit of a letdown, and I think we had that letdown," Heartland head coach Erik Wetjen said. "They came out playing quite a bit harder. We were fortunate to hang on."
But the Eagles never got closer than five points. Nunnenkamp and Arbuck were to thank for that. The two connected on a couple plays late that were enough to keep the Eagles grounded.
Nunnenkamp snapped a 7-0 Milford run by grabbed an offensive rebound and sinking the putback to give his team a 55-48 edge. Then after Milford's Carson Stauffer answered with a post bucket of his own, Arbuck fired an accurate pass with some zip on it to Nunnenkamp through the Eagles' zone defense from the corner. Nunnenkamp, who came in to the game averaging 13.5 points and 8.2 rebounds, simply pivoted and laid the ball in, which gave the Huskies a 57-50 advantage with 1:03 left.
"We were scoring just enough to keep them away," Wetjen said.
Heartland's defense forced long 3-point shots the rest of the way, and they rarely fell for the Eagles' shooters. In the final 39 seconds, Arbuck went 4 fo 4 at the line while freshman Trev Peters was 1 of 2 to seal the win.
Nunnenkamp's big night was no surprise to Wetjen, who sees what the talented senior can do every practice.
"He's one of those kids that plays bigger than he is," Wetjen said of Nunnenkamp. "If we give him a spell and rest him in the game, I just never feel comfortable because he just does a lot of stuff for us with rebounding and shooting. He's a great leader."
Heartland will play Centennial in the semifinal on Thursday at 7:45 p.m. at Centennial Public School in Utica. The Broncos are 14-3 and will come into that game rated Class C-2 No. 9 in the Omaha World-Herald.
Thursday won't be the first rodeo between Heartland and Centennial. The two got together back on Jan. 4 in Henderson, with the Broncos easily winning 54-35.
"From where we're at as a young team, I don't think we have anything to lose," Wetjen said. "We need to just go out and play hard and have fun."
Milford (10-9) 10 12 14 18 — 54
At Heartland (12-3) 26 12 12 12 — 62
Milford scoring: Seth Stutzman 12, Micah Hartwig 11, Carson Stauffer 10, Bryce Jakub 6, Matt Walker 5, Carson Tucker 4, Cambden Springer 3, Maddox Baack 3.
Heartland scoring: Jared Nunnenkamp 28, Trajan Arbuck 16, Nolan Boehr 7, Jacob Regier 6, Trev Peters 5.
Heartland vs. Milford boys basketball 1.jpeg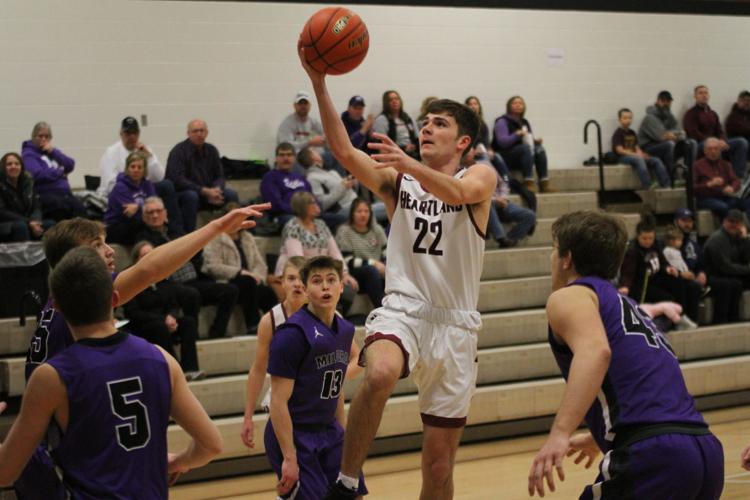 Heartland vs. Milford boys basketball 2.jpeg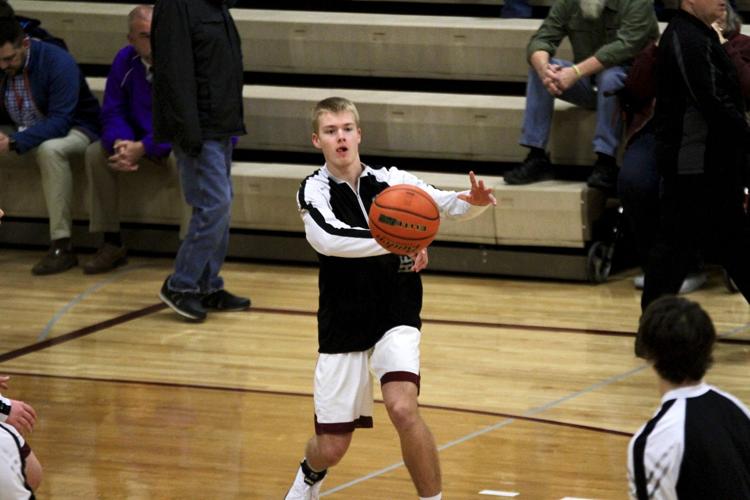 Heartland vs. Milford boys basketball 3.jpeg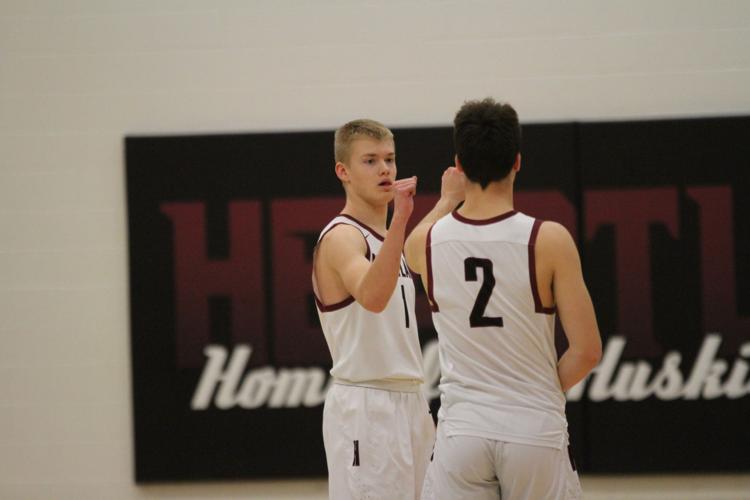 Heartland vs. Milford boys basketball 4.jpeg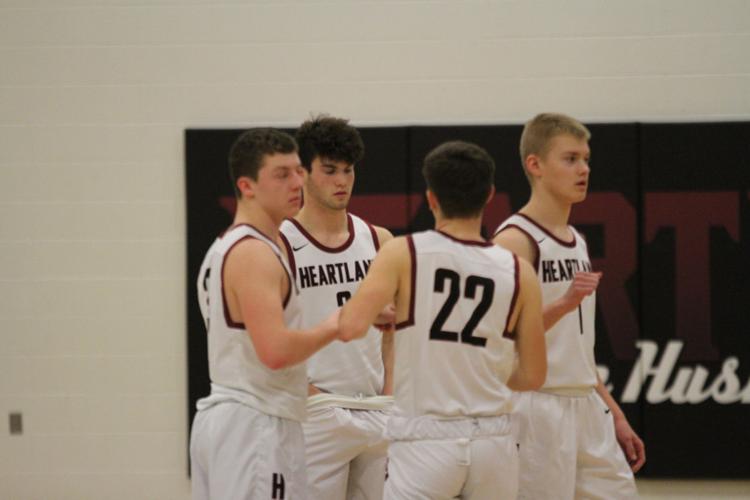 Heartland vs. Milford boys basketball 5.jpeg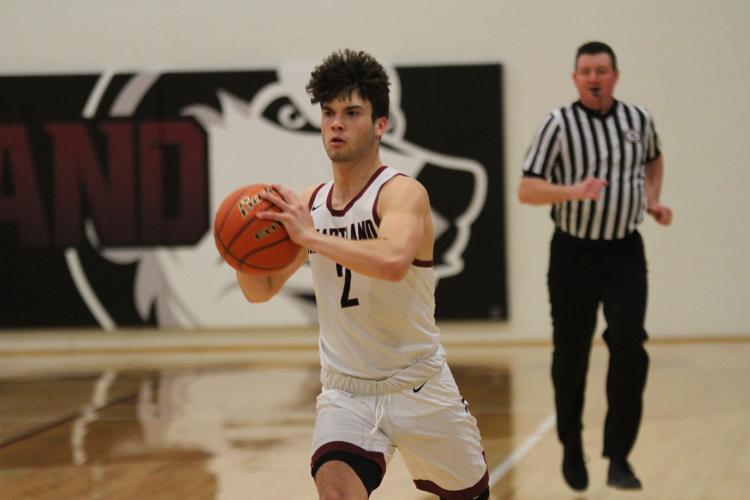 Heartland vs. Milford boys basketball 6.jpeg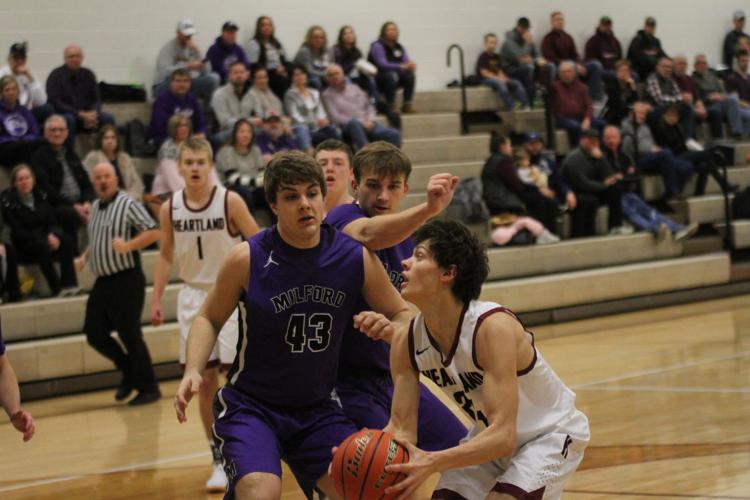 Heartland vs. Milford boys basketball 7.jpeg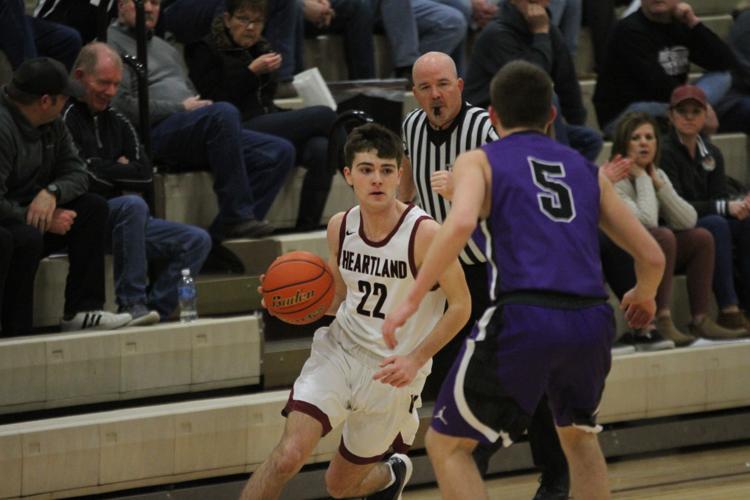 Heartland vs. Milford boys basketball 8.jpeg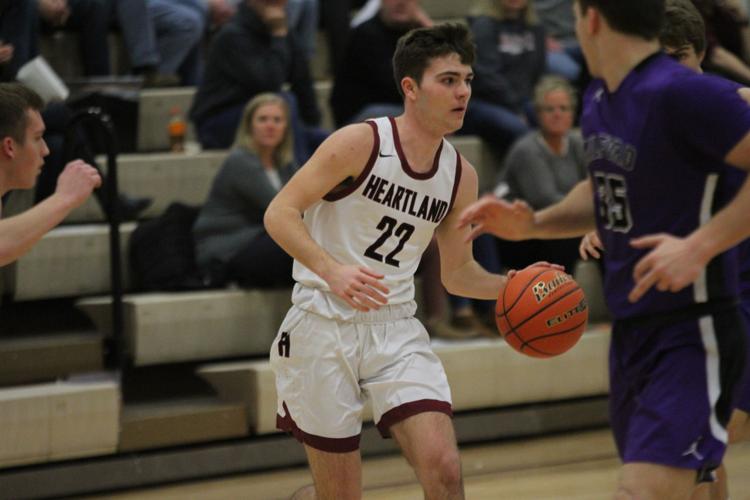 Heartland vs. Milford boys basketball 9.jpeg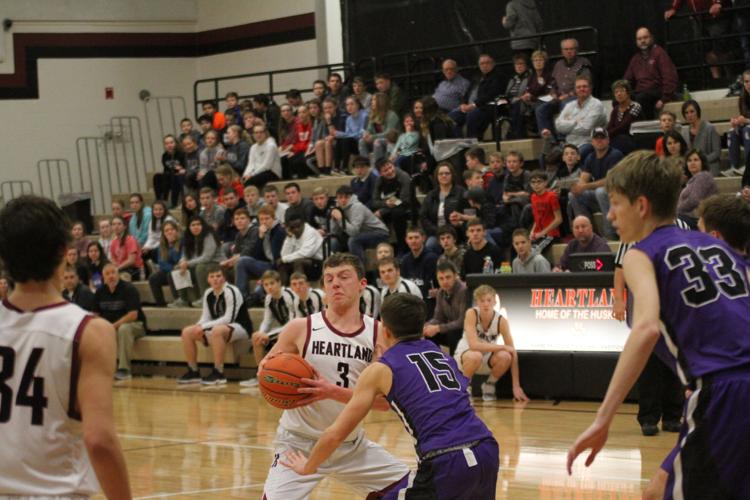 Heartland vs. Milford boys basketball 10.jpeg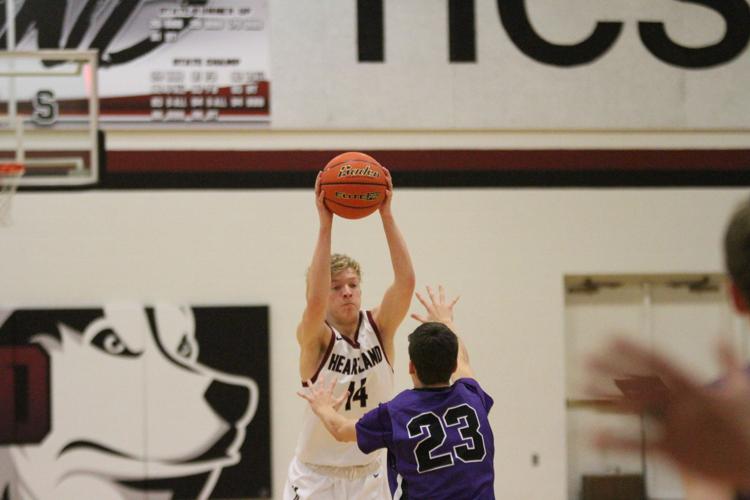 Heartland vs. Milford boys basketball 11.jpeg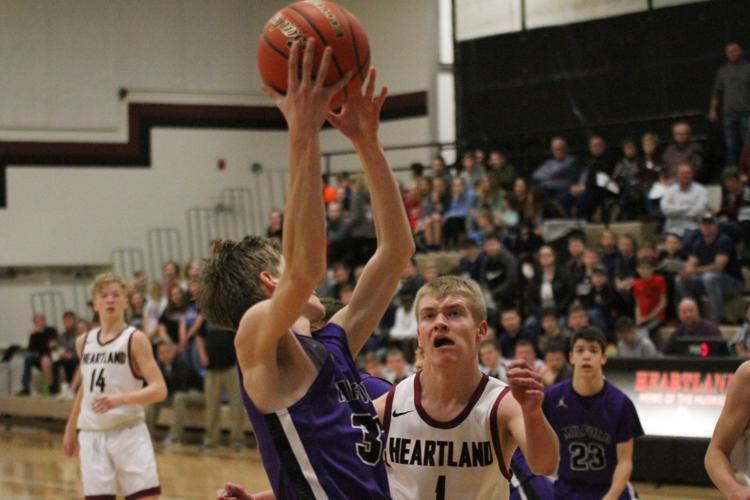 Heartland vs. Milford boys basketball 12.jpeg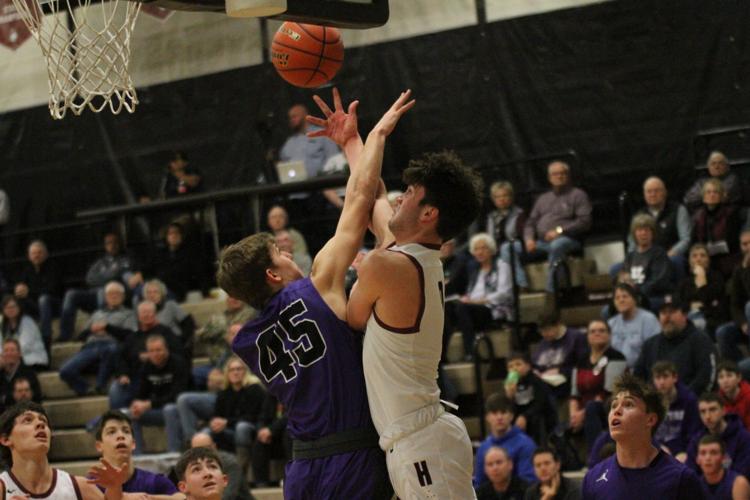 Heartland vs. Milford boys basketball 13.jpeg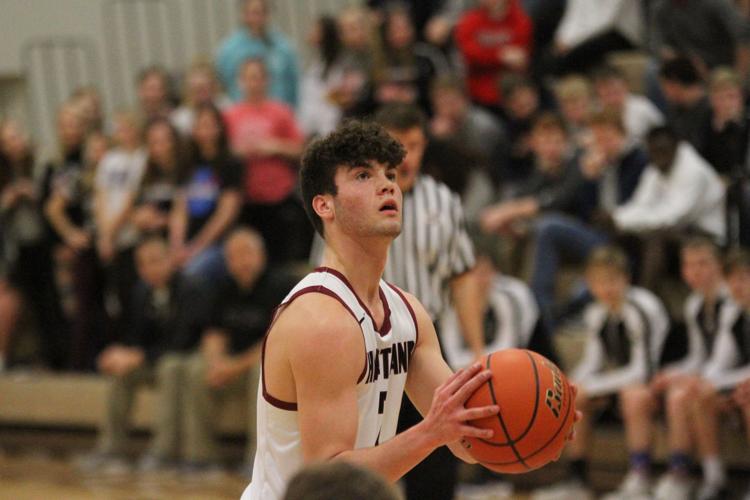 Heartland vs. Milford boys basketball 14.jpeg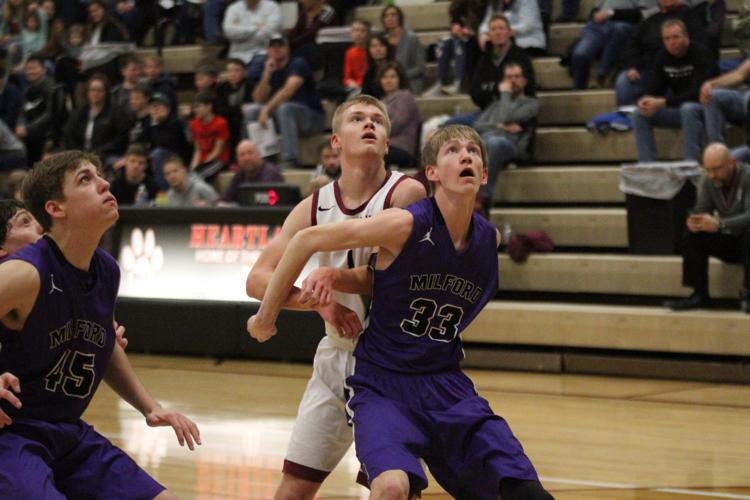 Heartland vs. Milford boys basketball 15.jpeg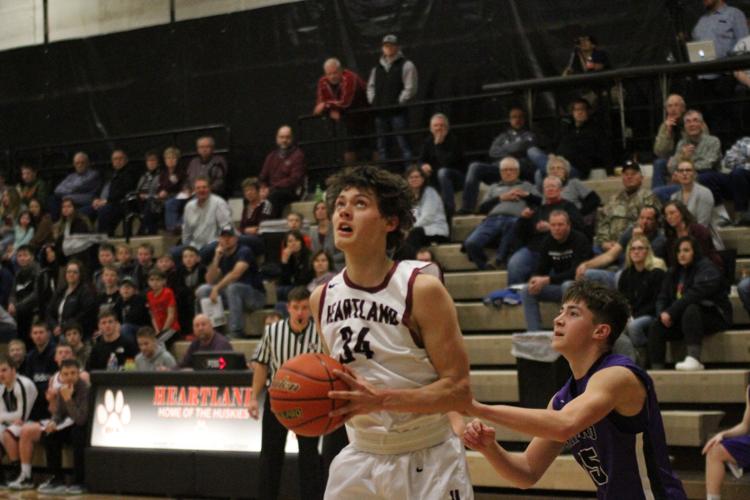 Heartland vs. Milford boys basketball 16.jpeg