POLK, Neb. – When the No. 12 seed Creighton Bulldogs knocked off No. 5 Wisner-Pilger on the road in the first round of the Class D-1 playoffs on Halloween night, and the news started to hit social media that the Osceola/High Plains Stormdogs would have to drive the two hours north for their second-round matchup, co-head coach Greg Wood was celebrating the Stormdogs' opening-round win over Elkhorn Valley at home with his grandson.
Family time is good. But so are the defending D-1 state champ Bulldogs, who have made the playoffs for 18 straight seasons and are getting their dangerous signal caller back to full strength at the right time.
Tradition. Physicality. Big. Fast. Well-coached.
That's how Wood described a Creighton football program that enters Wednesday's 4 p.m. game at 6-3. The Bulldogs are led by their do-everything all-state athlete at quarterback, Brayden Zimmerer.
Zimmerer returned for the playoff game against Wisner-Pilger after missing the past few games with an injury. With Zimmerer taking the snaps, the Osceola/High Plains defense will likely see a lot of veer, or option football.
"He reads it about as well as anyone in the state," Wood said of Zimmerer. "They run a lot of different formations, which makes them even more difficult to defend."
Creighton's offense is averaging 46 points and 346 total yards per game, rushing for 279. Although Zimmerer – who has 1,167 total yards (667 rushing, 500 passing) and 18 touchdowns on the year – will be the featured runner on Wednesday, Creighton head coach Zac Kliment's offense spreads out the carries well. Four Bulldogs have 48 or more touches on the season, and all of them have over 450 rushing yards and nine or more scoring runs.
Wood mentioned that his defense will need to be aware of senior playmakers Thad Hazen and Clay Curtis, too. Hazen has racked up 582 rushing yards and 11 touchdowns while Cutis is the leader on defense with a team-high 76 tackles and six interceptions.
Osceola/High Plains' offense is averaging 55 points per contest and has exceeded 50 in its last six games. Like every outing, the Stormdogs' offense will look to control the line of scrimmage and establish its run game. Osceola/High Plains averages 408 total yards, 384 of which come on the ground.
Senior running back Keaton Van Housen does most of the heavy lifting – he has 176 carries for 1,406 yards and 24 touchdowns. Against Elkhorn Valley last week, the 5-foot-11, 187-pounder ran for five touchdowns in the first half.
Spelling Van Housen in the backfield is senior Dylan Soule, a bruising runner who's gained 1,202 yards and 18 touchdowns this season. Senior Carter Boden (139 yards, four scores) and speedy freshman Isaiah Zelasney (385 yards, eight scores) will get carries as well.
Creighton, which is allowing 19 points per game, likely won't deviate from its base 3-3 stack on defense.
"I don't think they will change it just for us," Wood said of the Bulldogs' defense. "They get to the ball quick, do a great job of getting off blocks and read and react extremely well."
Osceola:High Plains vs. Elkhorn Valley football 1.JPG
Osceola:High Plains vs. Elkhorn Valley football 2.JPG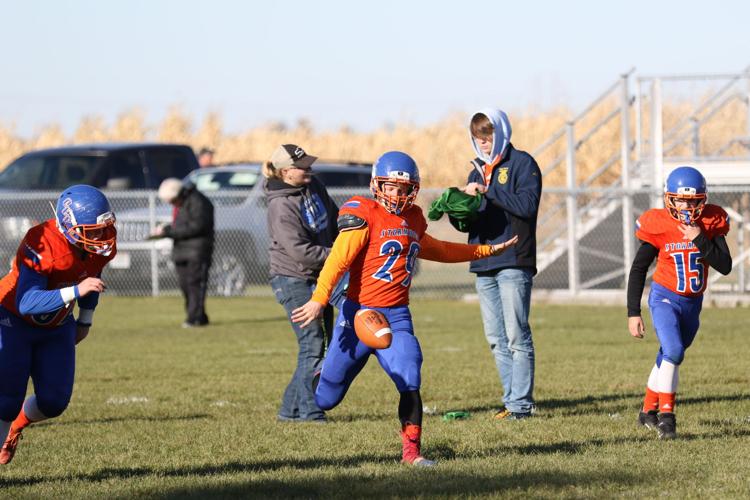 Osceola:High Plains vs. Elkhorn Valley football 3.JPG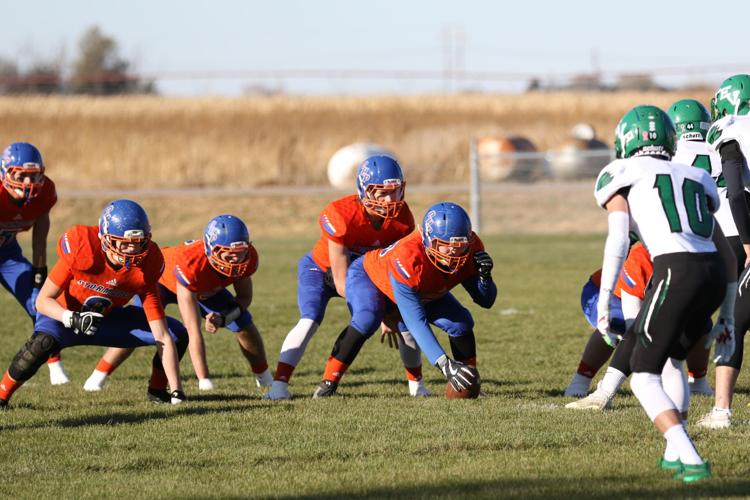 Osceola:High Plains vs. Elkhorn Valley football 4.JPG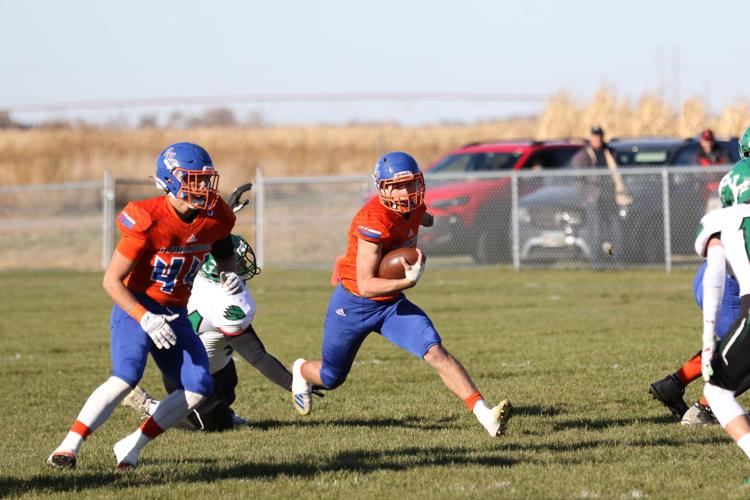 Osceola:High Plains vs. Elkhorn Valley football 5.JPG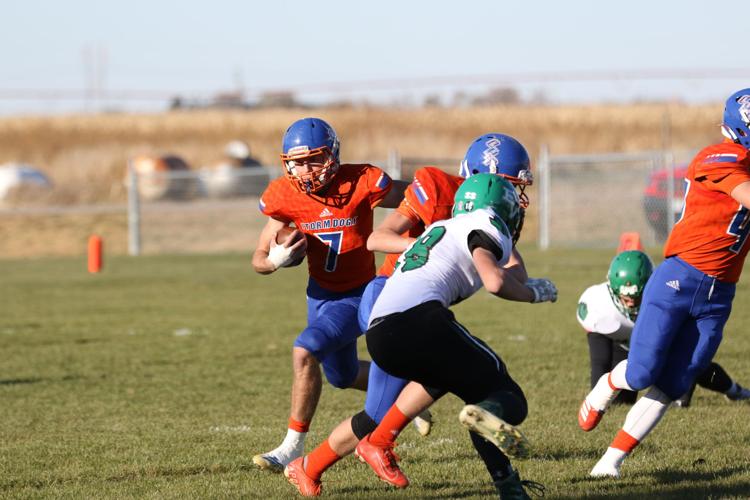 Osceola:High Plains vs. Elkhorn Valley football 6.JPG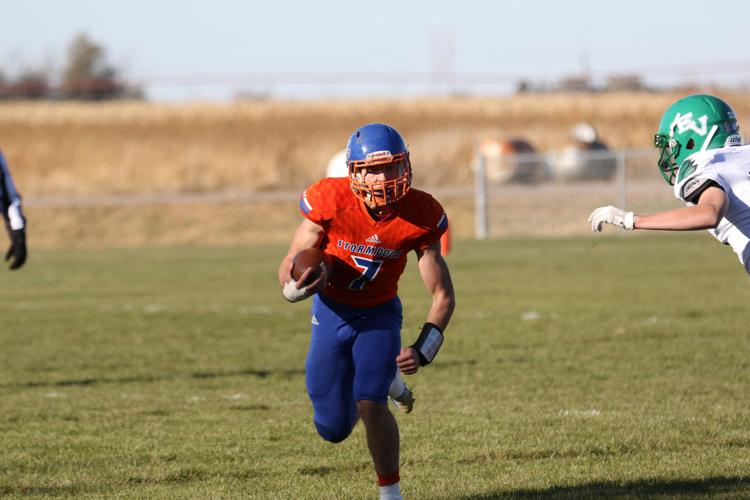 Osceola:High Plains vs. Elkhorn Valley football 7.JPG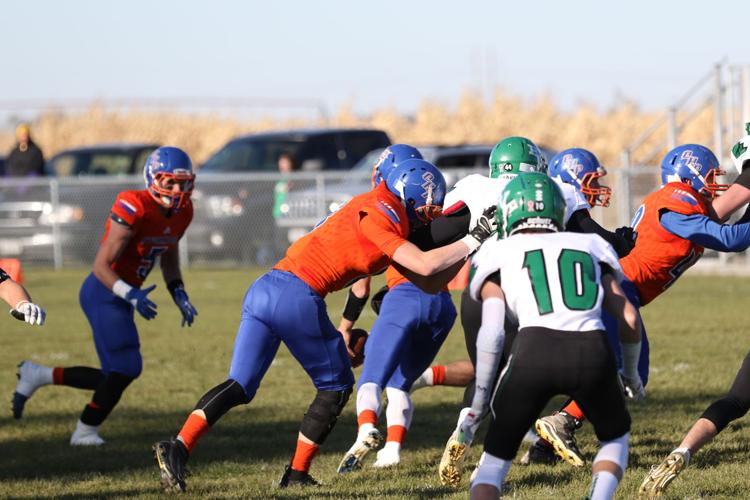 Osceola:High Plains vs. Elkhorn Valley football 8.JPG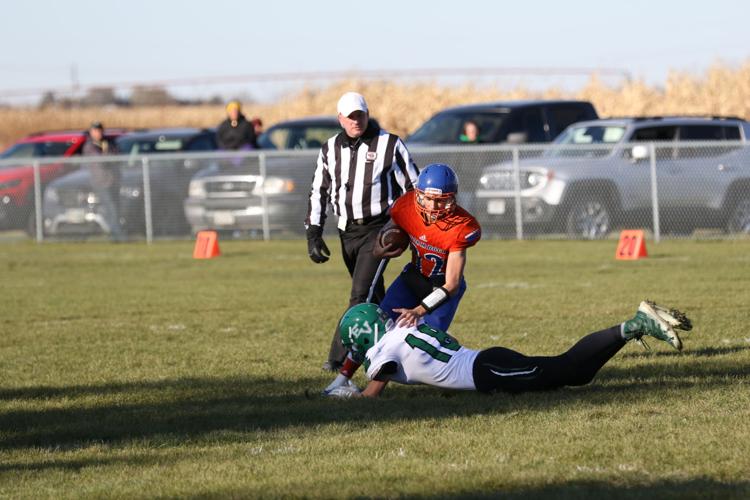 Osceola:High Plains vs. Elkhorn Valley football 9.JPG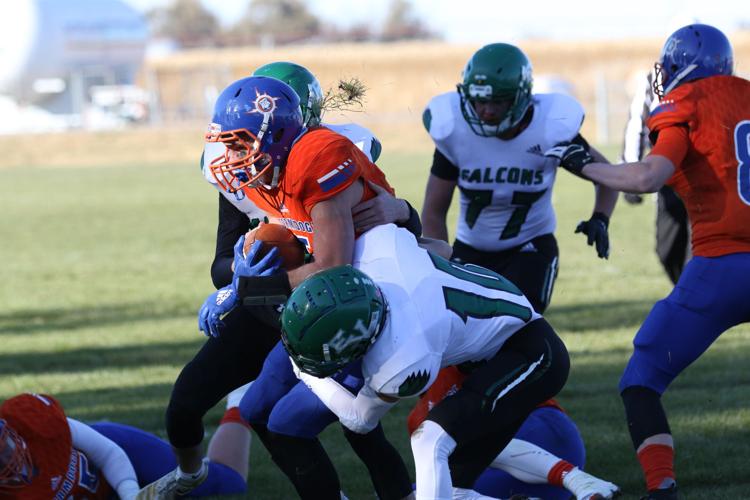 Osceola:High Plains vs. Elkhorn Valley football 10.JPG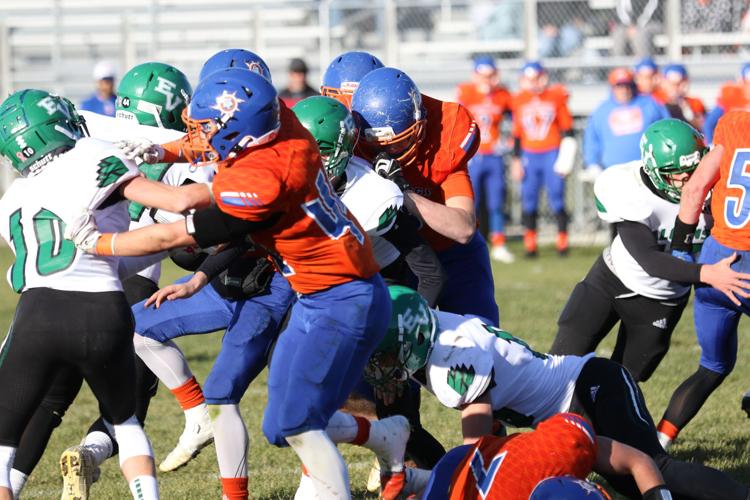 Osceola:High Plains vs. Elkhorn Valley football 11.JPG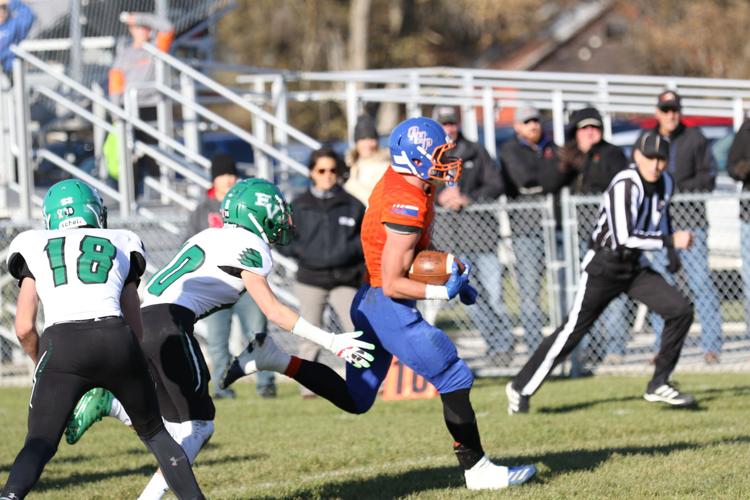 Osceola:High Plains vs. Elkhorn Valley football 12.JPG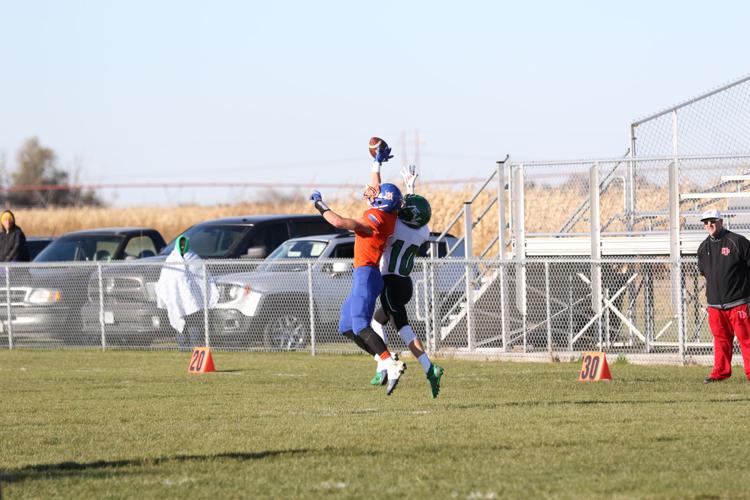 Osceola:High Plains vs. Elkhorn Valley football 13.JPG