CLARKS, Neb. — The first game between the Osceola/High Plains Stormdogs and Elkhorn Valley Falcons back on Sept. 20 produced 101 combined points. The Stormdogs won that regular-season battle 55-46.
The two met again on Thursday, this time in a first-round Class D-1 playoff game. On Halloween night, Osceola/High Plains' offensive line and senior running back were full of tricks and not many treats for the Falcons.
Behind 433 rushing yards, the run-heavy Stormdogs advanced to the second round with a 73-12 blowout win. Keaton Van Housen, a 5-foot-11, 187-pounder who entered the game with 1,187 rushing yards and 19 touchdowns, was a nightmare for the Falcons' defense — he rushed for 219 yards and five first-half touchdowns.
Van Housen ripped off scoring runs of 9, 41, 44, 27 and 13 yards in the first two quarters, which gave Osceola/High Plains a 12-0 advantage after the opening quarter and a 36-6 edge at halftime. The Stormdog offensive line, which mainly consists of juniors Corby Cannon, Kyle Sterup, sophomore Carter Girard and senior Tanner Kropatsch, who's coming off an injury, moved the Elkhorn Valley defensive front all game.
But it did take a while for the rushing attack to find a groove. Osceola/High Plains co-head coach Greg Wood credited that to the stemming, or moving into a different gap just before the snap to cause confusion, from Elkhorn Valley's defensive line.
"They were catching us off guard a little bit, but once we realized that and slowed down our cadence and let them do their thing, that's when we started doing a lot better job," Wood said.
Back on Sept. 20, Elkhorn Valley junior quarterback Braedyn Ollendick accounted for five touchdowns against the Stormdogs. Ollendick, a dual-threat who entered Thursday with 27 total touchdowns, was bottled up for much of the game on Thursday. He threw a 25-yard score to wideout Brandon Evans and snuck in another score from 1 yard, but that was it.
Wood said he and his coaching staff made it a point to stop Ollendick from scrambling, especially on cutbacks. The Stormdogs had the backside of their defense covered this time around.
"I think we were a lot more prepared, that was the main thing," Wood said of the difference between Thursday's win and the victory from the regular season. "We saw some things on film that we were doing wrong, and we went back and corrected them."
Osceola/High Plains, a No. 4 seed of the playoffs which came into the game averaging 378 rushing yards, will play the winner of No. 5 Wisner-Pilger and No. 12 Creighton on Wednesday. If Wisner-Pilger wins, the Stormdogs will host. If Creighton wins in an upset, Osceola/High Plains will travel to Creighton.
Freshman Isaiah Zelasney rushed for 101 yards and two touchdowns on Thursday while senior Dylan Soule, a bruising runner at quarterback who had 1,139 rushing yards and 18 touchdowns entering Thursday, finished with 63 physical yards.
Elkhorn Valley (4-5) 0 6 6 0 — 12
At Osceola/High Plains (7-2) 12 24 16 21 — 73
OHP: Keaton Van Housen 9 run (two-point fail)
OHP: Van Housen 41 run (two-point fail)
OHP: Van Housen 44 run (two-point good)
OHP: Van Housen 27 run (two-point good)
EV: Braedyn Ollendick 1 run (two-point fail)
OHP: Van Housen 13 run (two-point good)
EV: Brandon Evans 25 pass from Ollendick (two-point fail)
OHP: Carter Boden 2 run (two-point good)
OHP: Isaiah Zelasney 48 run (two-point good)
OHP: Zelasney 12 run (Javier Marino extra point good)
OHP: Tanner Wood 5 run (two-point good)
OHP: Marino fumble recovery in end zone (extra point fail)
Osceola:High Plains vs. Elkhorn Valley football 1.JPG
Osceola:High Plains vs. Elkhorn Valley football 2.JPG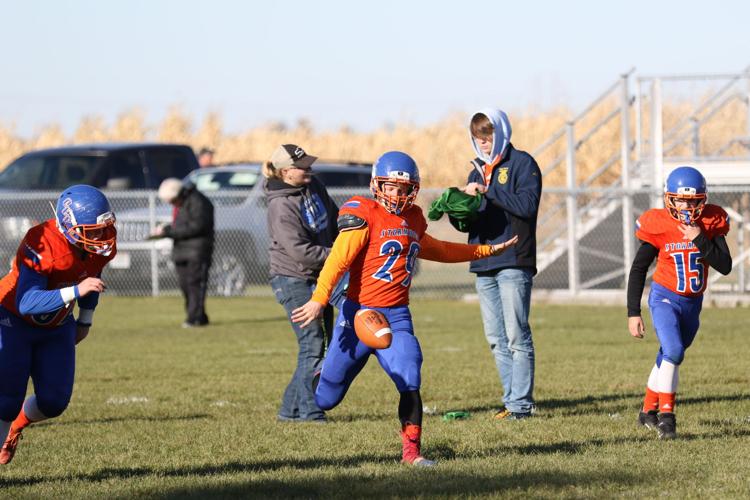 Osceola:High Plains vs. Elkhorn Valley football 3.JPG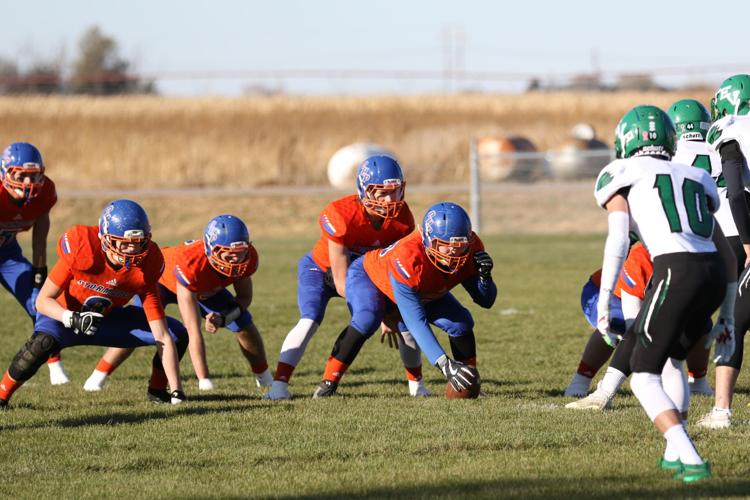 Osceola:High Plains vs. Elkhorn Valley football 4.JPG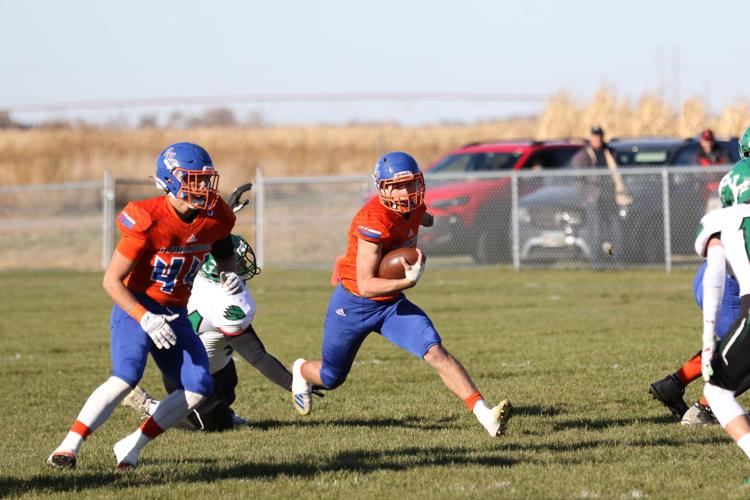 Osceola:High Plains vs. Elkhorn Valley football 5.JPG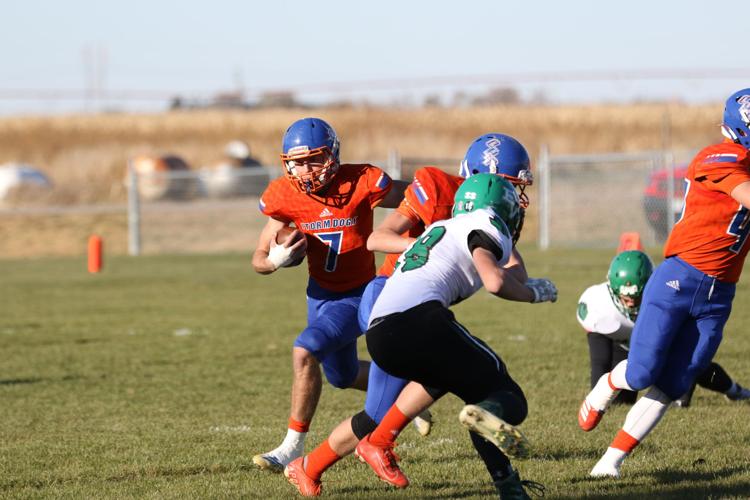 Osceola:High Plains vs. Elkhorn Valley football 6.JPG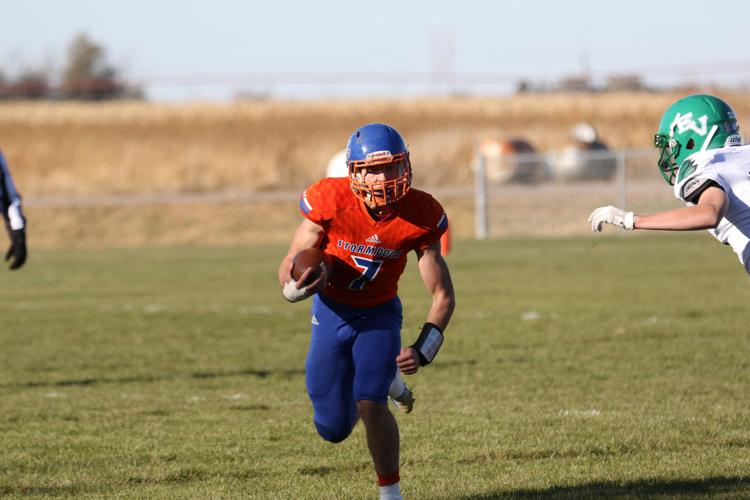 Osceola:High Plains vs. Elkhorn Valley football 7.JPG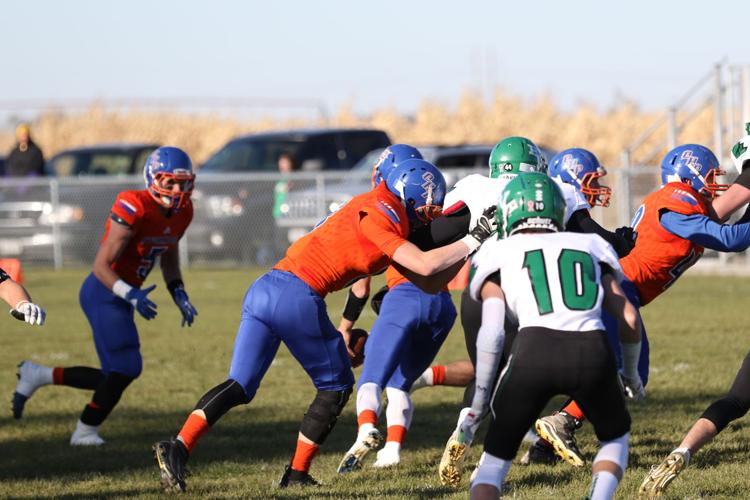 Osceola:High Plains vs. Elkhorn Valley football 8.JPG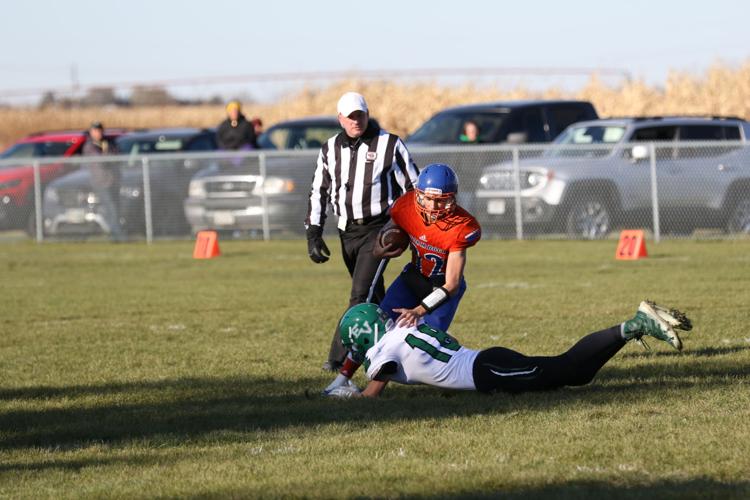 Osceola:High Plains vs. Elkhorn Valley football 9.JPG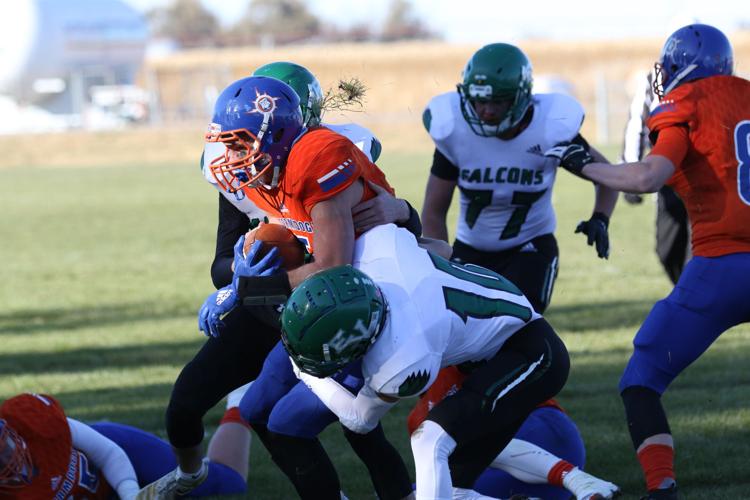 Osceola:High Plains vs. Elkhorn Valley football 10.JPG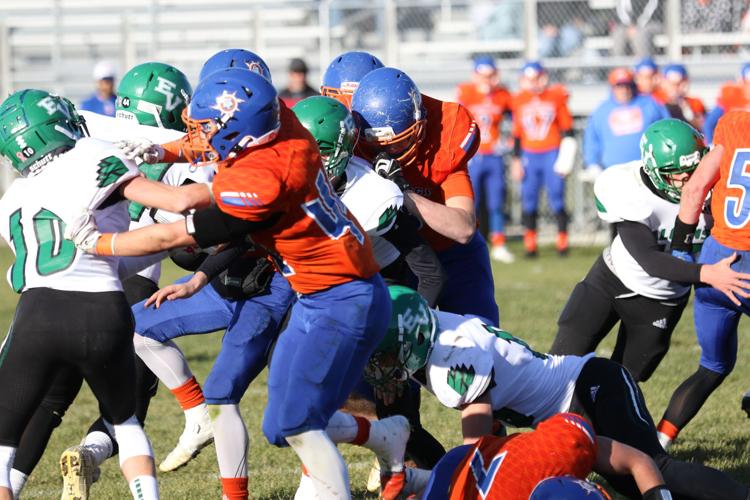 Osceola:High Plains vs. Elkhorn Valley football 11.JPG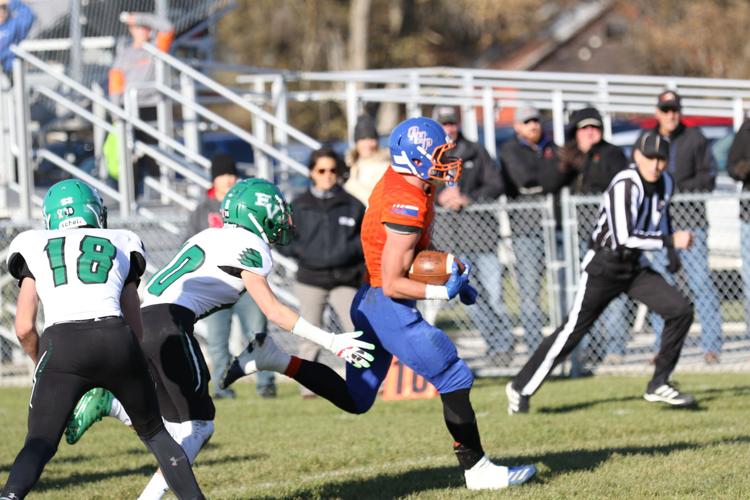 Osceola:High Plains vs. Elkhorn Valley football 12.JPG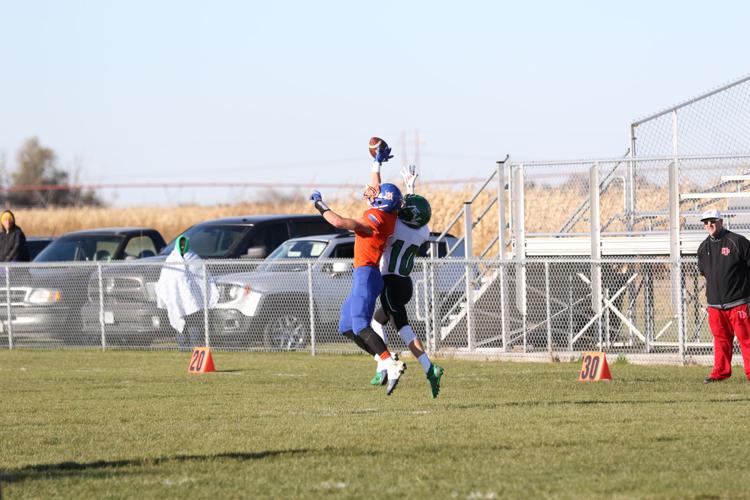 Osceola:High Plains vs. Elkhorn Valley football 13.JPG