HENDERSON – The old baseball/softball saying of "a walk is as good as hit" pretty much sums up Thursday night's matchup between the Polk County Slammers and the Aurora Impact.
Trailing 3-1 at the end of the first inning, the Slammers plated 14 runs in the second on just two hits and went on to the three-inning, 19-4 win.
In the second inning, Polk County sent 17 girls to the plate. The 14 runs came on two hits, both off the bat of third baseman Chloe Sandall, one a grand slam home run.
The other was a run-scoring double as Sandall was 2 for 3 in the game, drove in five runs and scored twice.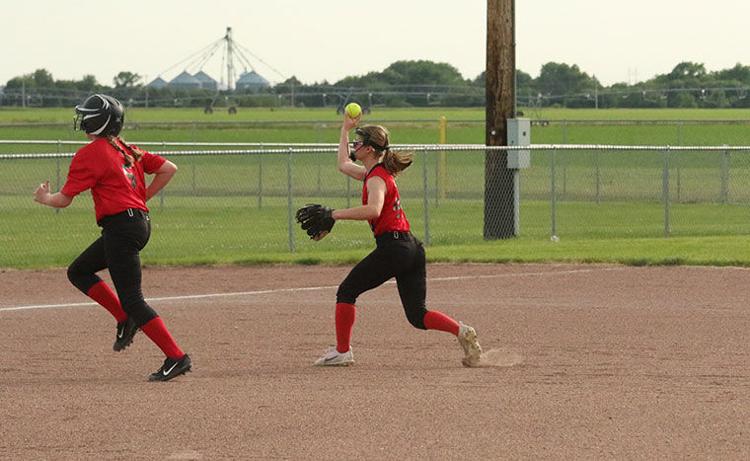 Aurora led at the end of the first inning on the strength of Hayden Mireau's three-run homer over the Polk County center fielder's head.
The Impact finished with three hits to four for the Slammers, but the hosts also committed six errors and allowed five stolen bases.
Polk County starter Taylor Carlson worked two innings, allowed just one hit, struck out one batter and walked two.
In relief, Brianna Wilshusen gave up two hits, one run and walked one batter.
The teams were scheduled to play another game later Thursday night.
Polk County
1 (14) 4-19 4 0
Aurora
301- 4 3 6