YORK – The York Cornerstone Seniors baseball team trailed 6-0 midway through the second game of a doubleheader with Sutton on Tuesday night at Levitt Stadium.
The Seniors, who dropped the first game 8-0 earlier in the night, didn't go down without a fight, however, and battled back to tie the contest at 6-all heading into the sixth inning, and went on to force extra innings.
But that's when the wheels fell off.
Sutton exploded for six runs in the top of the eighth, taking advantage of five walks thrown in the half inning by the York pitching staff. Sutton scored two runs on bases-loaded walks and two more due to an error on a pick-off attempt and a wild pitch.
York's offense couldn't get anything going in the bottom of the eighth, sealing the win for Sutton.
Sutton outhit York 13-4 in the game. Wilson Reeson was 4 for 4 with two RBIs while Ty Skalka was 2 for 3 with one RBI. Paxton Olson also had two RBIs to lead the Sutton offense.
York was led at the plate by Bradyn Heiss, who went 2 for 2 with one RBI. Zach Beaver hit a two-run single while Creighton Hirschfeld and Bradyn Glebe both had one RBI.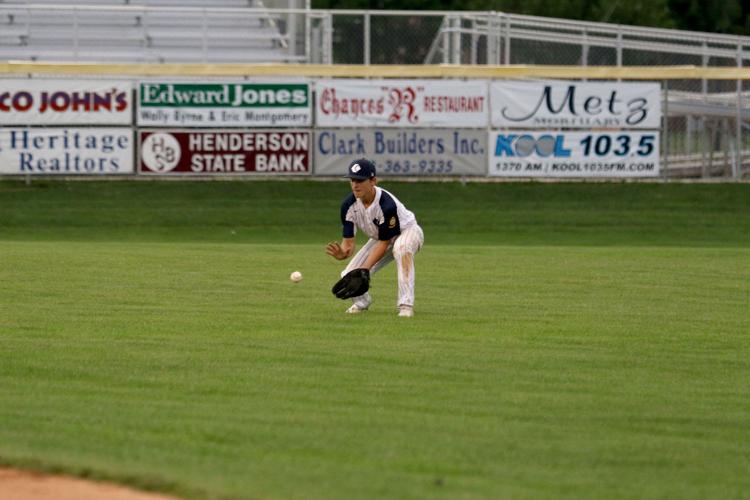 On the mound for York was John Esser. He threw seven innings and struck out four batters with three walks. Esser gave up 10 hits and six earned runs.
Keelan Osentowski came on in relief and struck out two with five walks. He gave up six earned runs and three hits.
The Seniors, who drop to 9-15 on the summer, along with the Cornerstone Juniors will travel to Stromsburg on Friday for a game with Shelby-Osceola-Stromsburg. The Juniors' game is slated for 5:30 p.m. with the Seniors playing after, at around 8 p.m.
Both York teams will then hit the road to Davenport on Sunday to play Bruning-Davenport/Shickley, with the Juniors' game set to start at 4 p.m. with the Seniors after, at 6 p.m.