CLARKS, Neb. – Two football teams. Eleven miles apart. One spot in the state championship up for grabs.
Oh yes; the Clash in Clarks in definitely on.
Monday night's Class D-1 semifinal pits two teams and their communities – the Cross County Cougars and the Osceola/High Plains Stormdogs – that know each other well, from the players to the coaches to the parents and families, against each other.
It's the deepest playoff run in both team's history. Cross County's first football season was in 2002. That fall, the Cougars made the Class C-2 quarterfinals before losing to Lawrence-Nelson. Osceola/High Plains' first season was just last year. The Stormdogs bowed out of the D-1 playoffs in the second round.
Plenty is on the line when the two teams play each other at 7 p.m. in Clarks.
Osceola/High Plains enters game riding the high of an eight-game winning streak and a 28-14 come-from-behind win over then undefeated No. 1 seed Howells-Dodge in the quarterfinals.
With the added attention, it's been an interesting week of preparation for the Stormdogs.
"It's been crazy. We're expecting a lot of people," Osceola/High Plains co-head coach Greg Wood said of the matchup. "Who knows, but Clarks' population could triple by the time the game starts. It's a good old-fashion rivalry game. They have a great coaching staff and our kids are friends with a lot of their kids."
"The way things worked out, having a Polk County state semifinal is really special for both communities," Cross County head coach Hayden DeLano said. "There's a lot of history here and everyone is definitely excited about it. I doubt there's anywhere else in the state that has two teams in the semis where both schools are with a 20-mile radius. There's a lot of football talent in a small area.
"It's truly a special high school football moment."
DeLano is right – there will be talented players on the field Monday. Everyone in the state seems to be aware of Keaton Van Housen. The 5-foot-11, 187-pound senior running back has been hammering defenses all season and enters the game with 1,964 rushing yards and 30 touchdowns.
But it's not just Van Housen that Cross County's defense needs to worry about. The Stormdogs have two athletic and physical runners in the backfield, the other being senior Dylan Soule, who has amassed 1,331 yards and 21 scores on the ground.
Behind the blocking of Corby Cannon, Kyle Sterup, Carter Girard and Tanner Kropatsch, Osceola/High Plains has a relentless rushing attack that, according to maxpreps.com, is the third-best in the state, regardless of class, at 380 yards per game.
Limiting Van Housen and Soule are obviously big keys to an upset win, along with winning the turnover battle and being assignment sound on the offensive line, according to DeLano.
"Those two are as talented as anybody in the entire state," DeLano said of Van Housen and Soule. "They're really nice football players."
Some may point to the regular-season game between the two back on Sept. 27 in Stromsburg that Osceola/High Plains won handily, 52-18, and assume the Stormdogs are on their way to another blowout win on Monday.
That'd likely be a mistake.
Cross County is a young team. The Cougars start four sophomores on offense and three on defense. They were just getting their feet under them in September and had to do so through an extremely tough schedule that included Wisner-Pilger, Fullerton and the Stormdogs, who at the end of the regular season had a combined record of 20-4.
"We're two months older. So, experience is a factor," DeLano said. "The natural maturation physically and mentally has been noticeable. Our boys played hard the first time we faced them, but O/HP played harder."
The first game between the two doesn't really mean much to Wood, either. Cross County is a better team than it was in September.
"We realize that beating a team once is tough enough, but beating a good team a second time is even more of a challenge," Wood said. "We can't worry about how we did in the past. It's all about what we do right now."
Cross County has its own 1-2 punch at running back in Isaac Noyd and Carter Seim. Behind the blocking of offensive linemen Thomas Harrington-Newton, Lincoln Kelley, Colby Bolton and ends Cory Hollinger, Colton Nuttelman and Damon Mickey, Noyd has racked up 1,458 rushing yards and 20 touchdowns while Seim has 1,212 and 18. The Cougars are averaging 291 rushing yards per outing.
It's not a secret how both offenses will want to move the ball on Monday. Fans will watch plenty of rushes, and there will be plenty of collisions in Clarks.
Gates open at 5:15 p.m. Who's ready for some Monday night football?
Cross County FB vs Tri County (1).JPG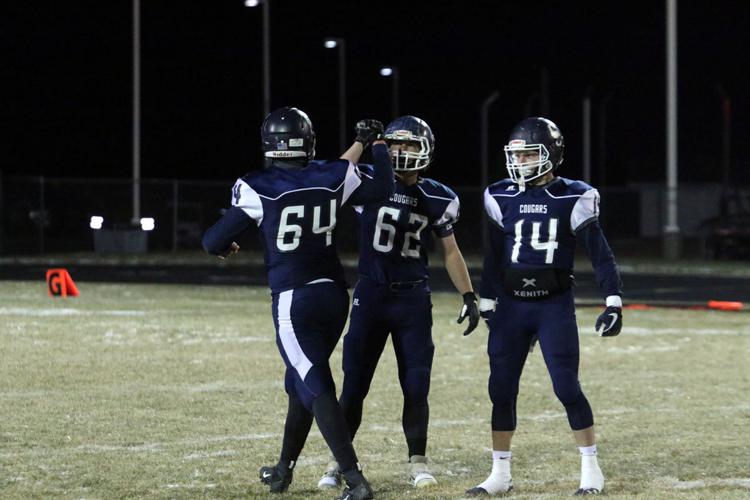 Cross County FB vs Tri County (2).JPG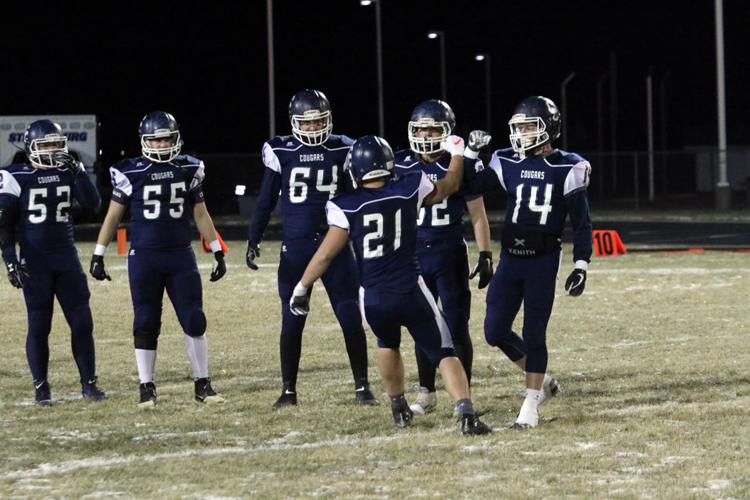 Cross County FB vs Tri County (3).JPG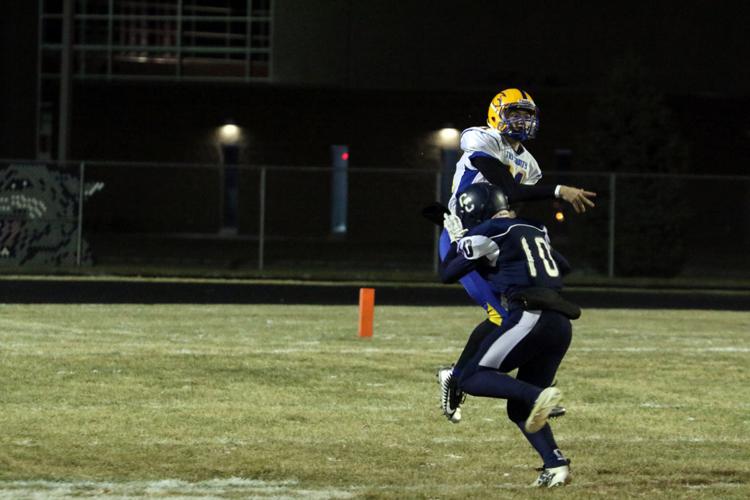 Cross County FB vs Tri County (4).JPG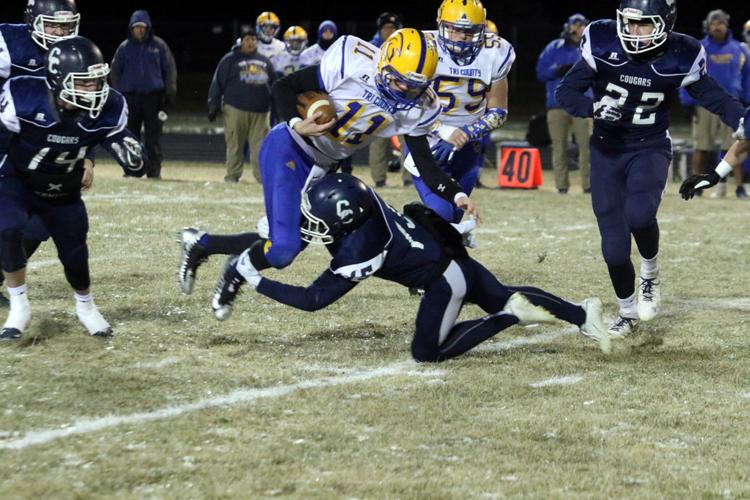 Cross County FB vs Tri County (5).JPG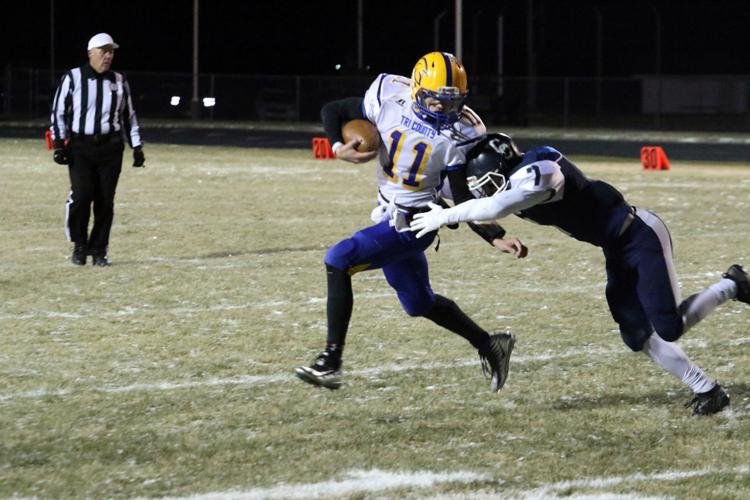 Cross County FB vs Tri County (6).JPG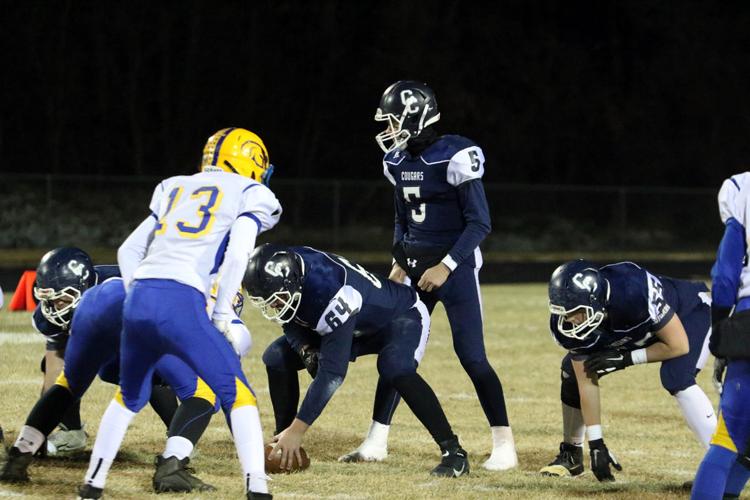 Cross County FB vs Tri County (7).JPG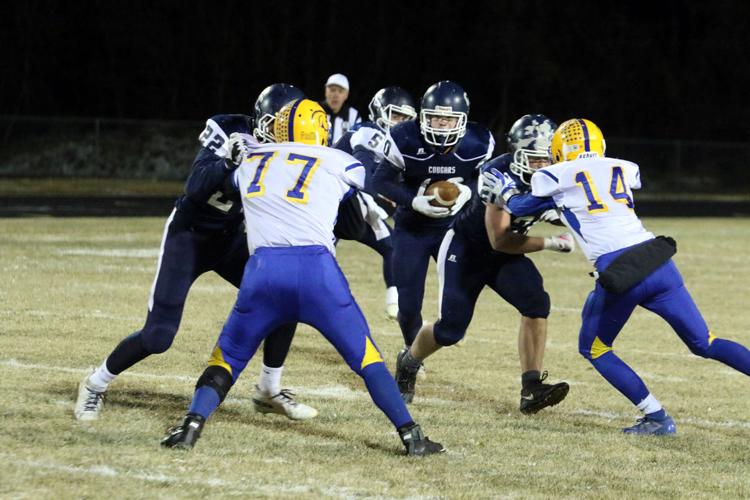 Cross County FB vs Tri County (8).JPG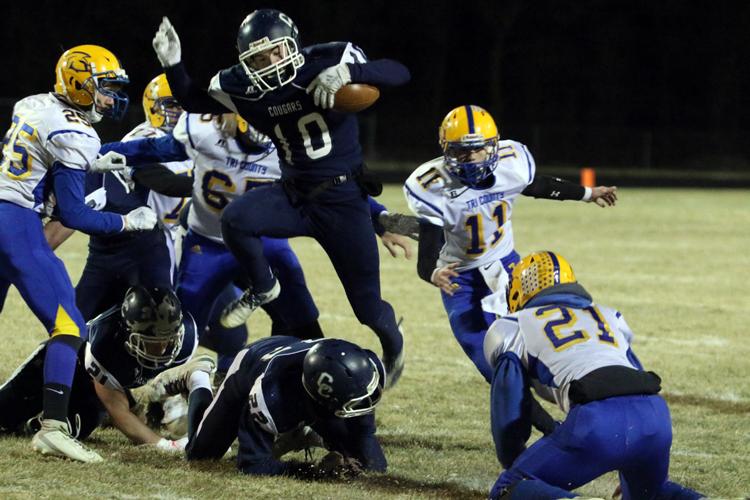 Cross County FB vs Tri County (9).JPG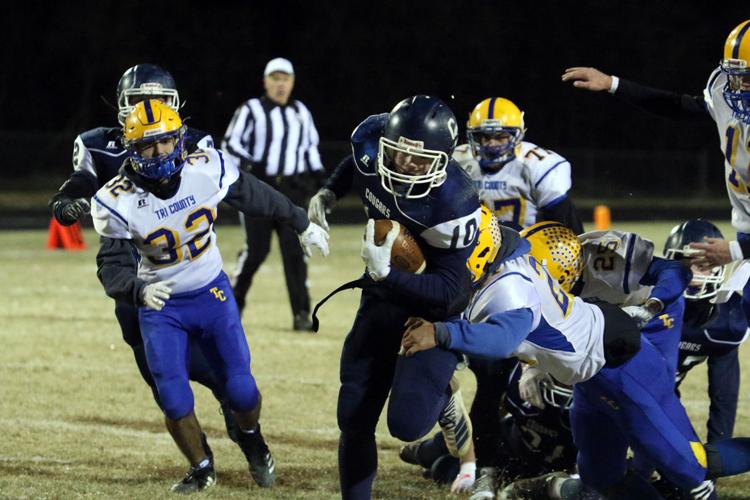 Cross County FB vs Tri County (10).JPG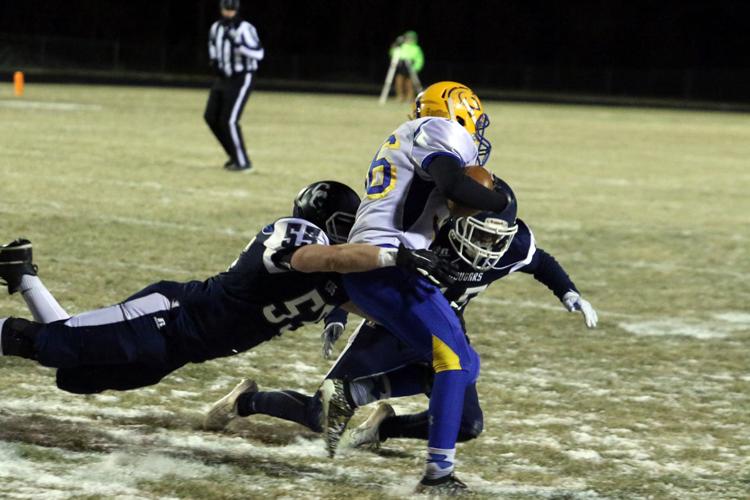 Cross County FB vs Tri County (11).JPG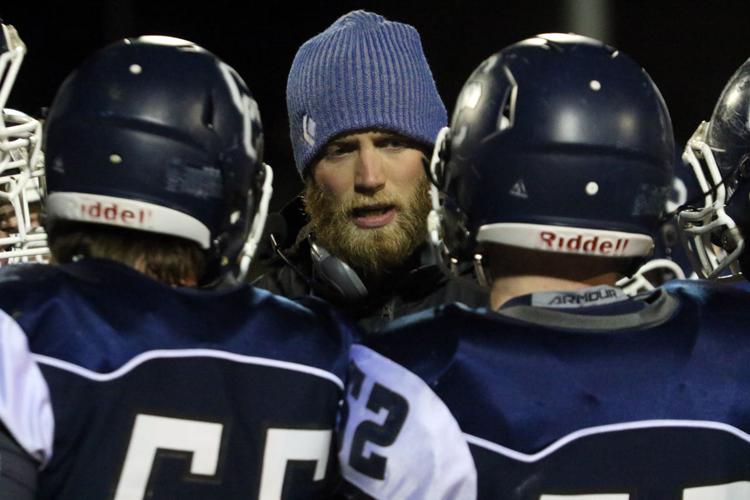 Cross County FB vs Tri County (12).JPG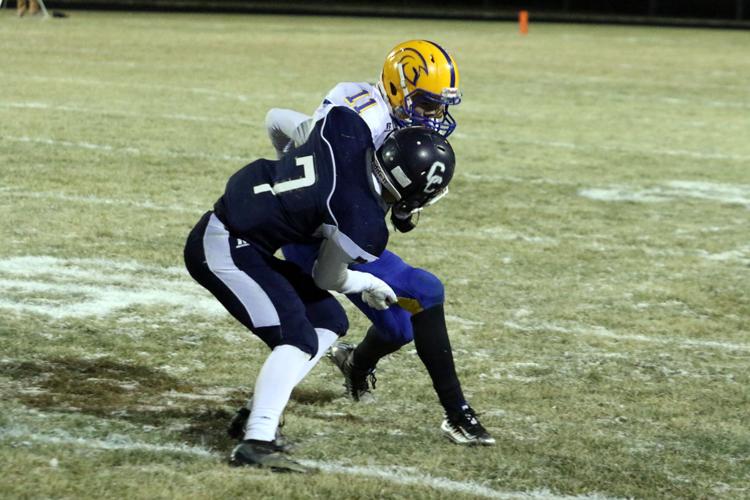 Cross County FB vs Tri County (13).JPG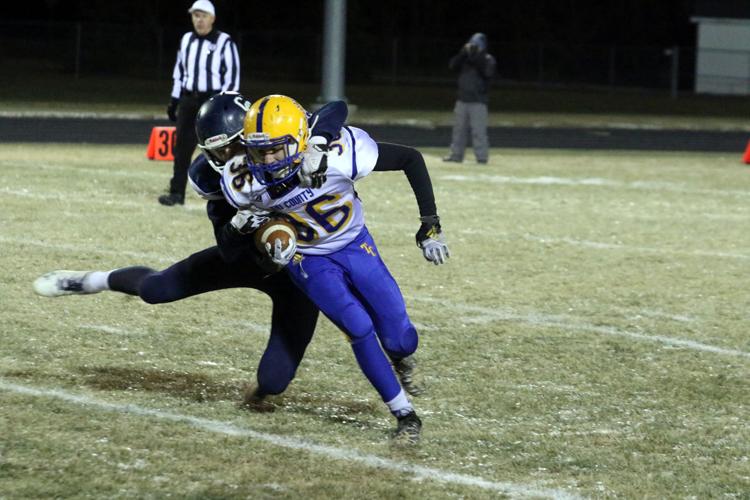 Cross County FB vs Tri County (14).JPG
Cross County FB vs Tri County (15).JPG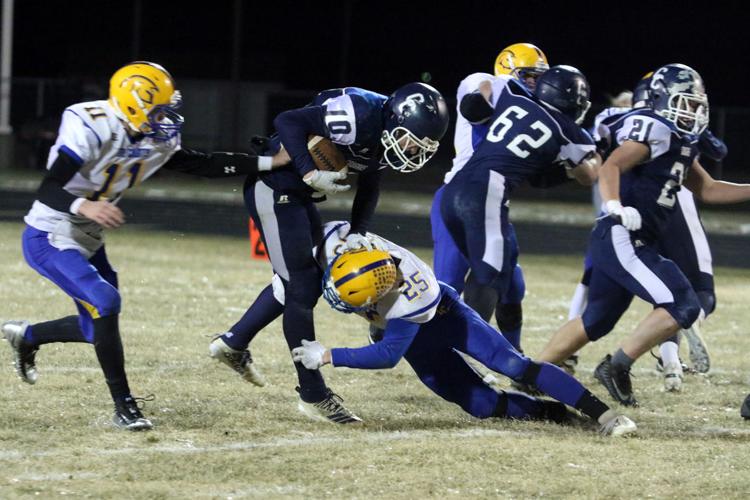 Cross County FB vs Tri County (16).JPG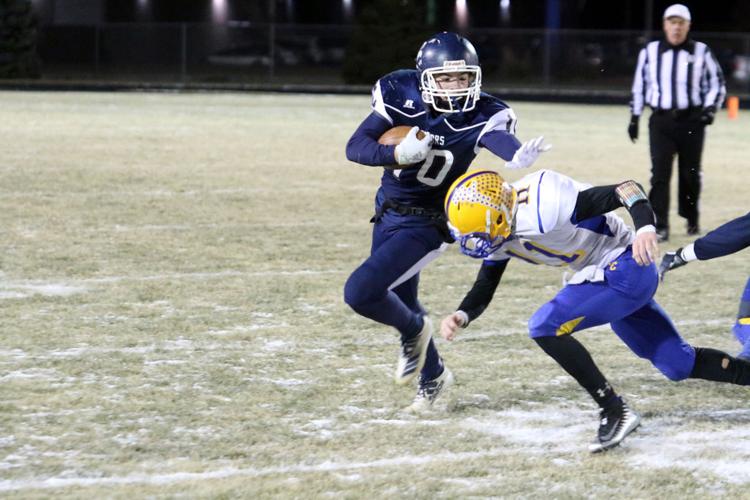 Cross County FB vs Tri County (17).JPG
Cross County FB vs Tri County (18).JPG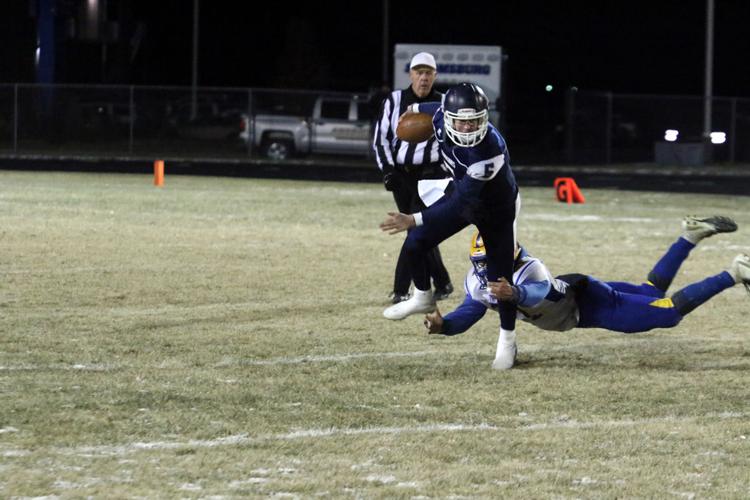 Cross County FB vs Tri County (19).JPG