YORK – Great programs are not built overnight.
It is tireless hours of work and energy that culminates over several years that goes into making a program great.
The York wrestling program has seen significant progress the past couple of seasons, and this year was no exception despite starting off the year with a lot of adversity on the injury front.
Another long and successful football season took its toll on the wrestling team early in the season, but even without several starters that sat out the early part of the year to work on conditioning and heal up, the team persevered through a rough 15-dual start to post an 11-4 record.
"At the beginning of the year we had a lot of question marks as to who was going to fill what spot and we were hurt by some last-minute decisions made by kids not to go out for wrestling," York head wrestling coach Chad Mattox said. "We also were dealing with a lot of injuries that were suffered during the football season. I don't think people realize how tough it is to compete at a high level in Class B in wrestling. By far it's the most competitive class and there's so much parity in the programs. We started off the season with 15 straight duals, which really put us in a tough spot. We had five starters that finished the year for us not competing during that time along with two other wrestlers that suffered season-ending injuries during football that we couldn't utilize at all either."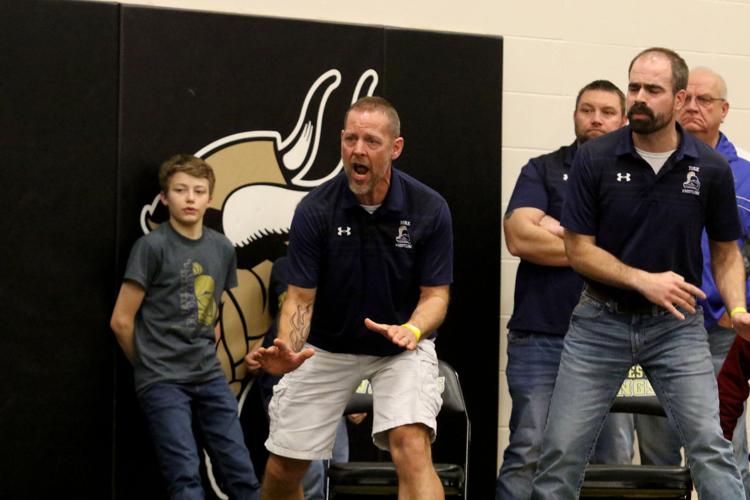 A hiccup at Crete probably kept the Dukes from making the state duals, but Mattox said the team refocused and finished strong.
"We continued to do well until we had a horrendous performance in a dual at Crete," Mattox said. "This was the turning point in the season for us. I challenged the guys to put more into the season and they did just that the rest of the way. We really emphasized just scoring points and less focus on winning matches. We talked about having a positive mindset going forward and being grateful for the opportunity to compete. It really lessened the pressure on a lot of kids and that helped a ton."
Wrestlers who have since graduated and moved on have had a huge influence on the success and the youth in the York program. But none as much as Scott Fulsos, who won a state title his senior season at York and proved what hard work gets you.
"Over the last few years we finally got some sustained success down at the state tournament and it all started with Scott Fulsos," Mattox said. "With Scott's tireless work ethic he showed our kids that winning a state title can be done if you work hard enough. I know that he made an impact not only with some of our high school kids, but with kids in our club program. I know that my own son looked up to Scott and wants to win at the same level he did."
Fulsos is currently wrestling for the Lopers at the University of Nebraska-Kearney.
This past year, eight Duke wrestlers competed at the Class B state tournament and four came home with a medal. Two of those four wrestled for a state championship in their respective classes, including seniors Harrison Gocke (57-1) at 152 pounds and Noah Stafursky (39-3) at 285.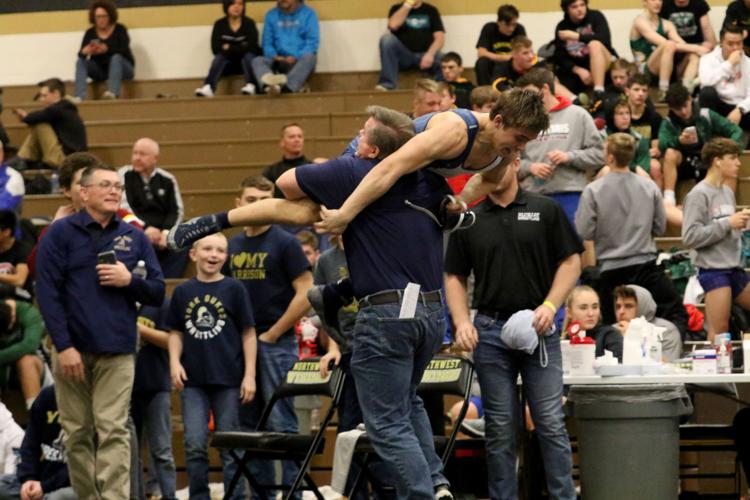 As a team York finished in fifth place in Class B, its highest finish since 2004 and 2006 when it came in 10th.
Despite losing some great senior leadership for next year, York's sophomore class is talented and should keep the success going for several years.
"We have so much excitement building in our program. Although losing seniors like Harrison Gocke, Doug Lazo, Noah Stafursky and Manny Acosta will be noticeable we have a lot of youth ready to step in," Mattox said. "Our sophomore class is just brimming with talent. It would not shock me at all to take eight or more of these kids to the state tournament next year. These kids, along with some of our seniors, just need to keep working in the weight room and getting more time in on the mats and it will all work out."
A lot of York's success is also a product of the dedicated coaching staff that work with the Duke wrestlers day in and day out.
"Our assistant coaches are everything in our program. They are so invaluable to the success we have," Mattox said. "What's great about these men (Darrel Branz, Matt Brackhan, Matt Stephens, Mike Monfore, Malique Trumbo, Larry Jacobsen and Shannon Gocke) is that they all bring something different to the practice room and they form relationships with kids that desperately need them.
"Many of these coaches also are from York and want the wrestling program to continue to be a positive part of our community, so they are invested a little more than the average coach. All of them are free to speak their minds at any time in our room and do a wonderful job. I can't thank them enough for the time they give to our kids."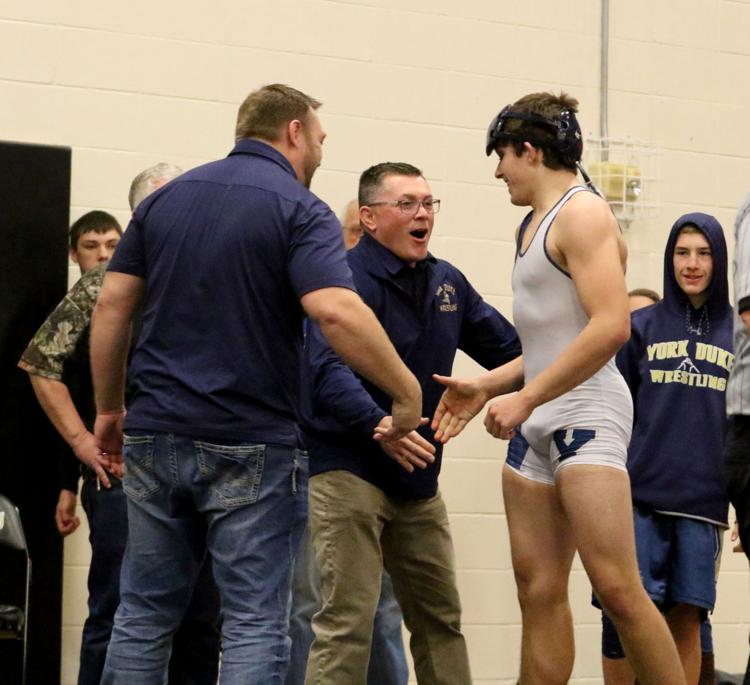 Mattox also talked about some of the changes and challenges that will probably take place before next season, including the vote in April to include girls wrestling. Mattox feels the vote will pass.
"The biggest change will be the addition of girls wrestling, which will ultimately help the sport," he said. "I'm all for adding girls programs around the state, but I don't think everyone has thought out the logistics of it just quite yet. But it will impact our sport positively.
"On the boys side I see some of the older rules like a 45-minute wait between matches for individuals getting shortened and hopefully being able to seed the state tournament out. For example, if the state tournament gets seeded out, we probably have two more state medalists this year and win the team title in B."