YORK – The start of the 2019-20 high school basketball season is here, so now would be a good time to go through ten of the top returning boys players and others you should keep an eye on from the York News-Times' coverage area, which includes one Class B team in York, one C-1 team in Fillmore Central, two C-2 teams in Centennial and Cross County, three D-1 teams in Heartland, McCool Junction and Nebraska Lutheran, and three D-2 teams in Exeter-Milligan, Hampton and High Plains.
The Omaha World-Herald recently released its high school boys basketball ratings, and Centennial was the lone News-Times' coverage area team listed. Head coach Cam Scholl's team came in No. 6 in C-2.
These selections are based on last season's stats and are in alphabetical order:
---
Trajan Arbuck, Soph., Heartland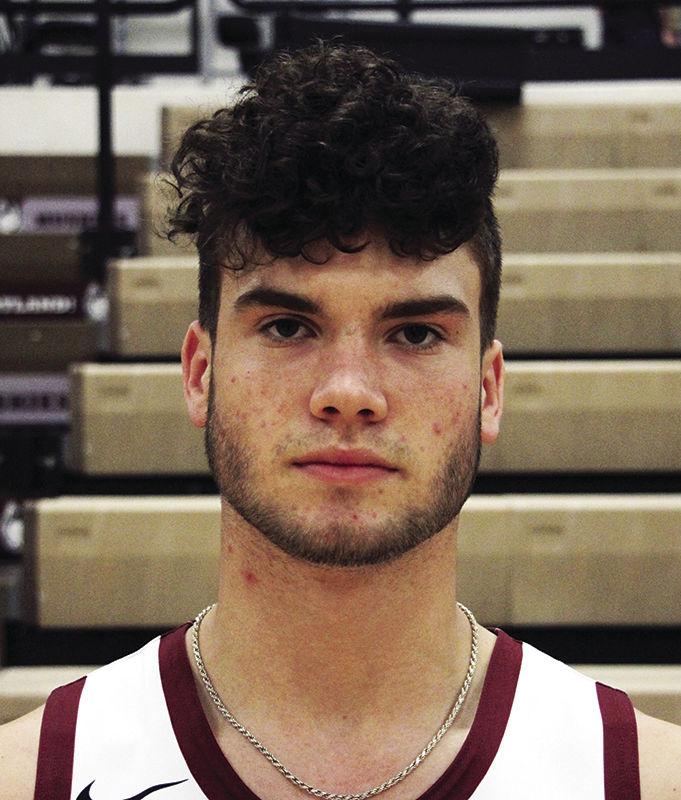 In his first season of high school basketball, Trajan Arbuck had a lot put on his shoulders for a freshman. The 6-foot-2 guard was one of the Huskies' go-to guys, especially in the beginning of the year when he scored 17 or more points in the first seven games of the season, which included a season-high 34 on 14-of-23 shooting in a big win over Thayer Central on Dec.14.
Arbuck went on to lead the Huskies, who finished 14-8 and made the D1-4 district final, averaging 15.7 points, 2.5 rebounds, 2.2 assists and 2.5 steals per game.
Last season Heartland lost to Wilber-Clatonia on opening night and again in the Southern Nebraska Conference tournament. The Huskies bring back four starters for the 2019-20 campaign, and get the C-1 Wolverines on opening night again on Friday, this time at home in Henderson.
---
Jackson Beethe, Jr., Exeter-Milligan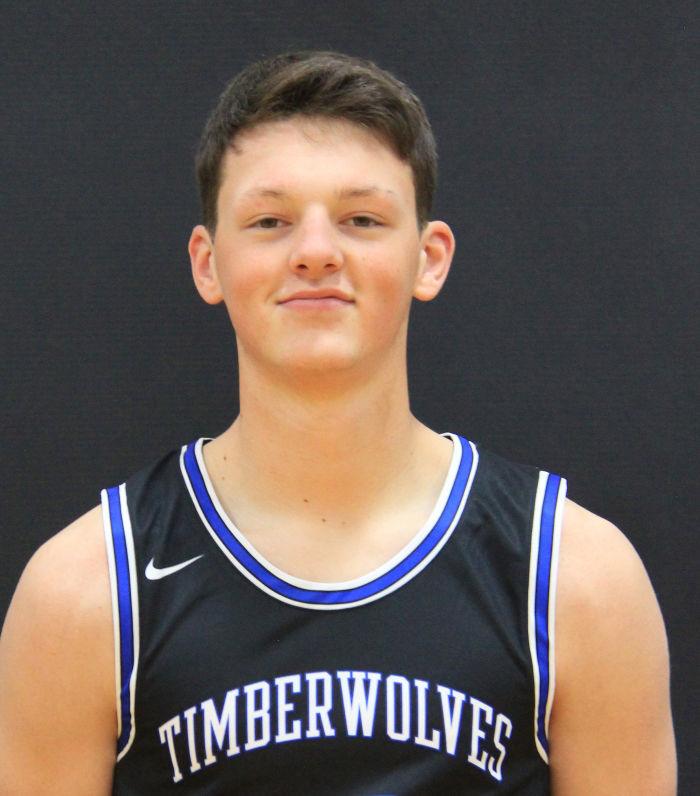 No one in the area last season was a bigger threat off the bench than Exeter-Milligan's Jackson Beethe.
Beethe, a 6-1 forward, led the Timberwolves as a sophomore with 14.9 points per game and was pretty efficient while doing so, making 63 percent of his total shots (154 of 243) and 43 percent of his 3s (23 of 53). After looking at those numbers, it shouldn't shock you either that Beethe is a 73-percent free-throw shooter (57 of 78).
Beethe also averaged 4.3 rebounds for the Timberwolves, who finished 21-5 with an appearance in the D-2 state tournament.
Beethe will step into a starting role this season and be relied on even more, as Exeter-Milligan must replace four starters.
---
Cooper Gierhan, Jr., Centennial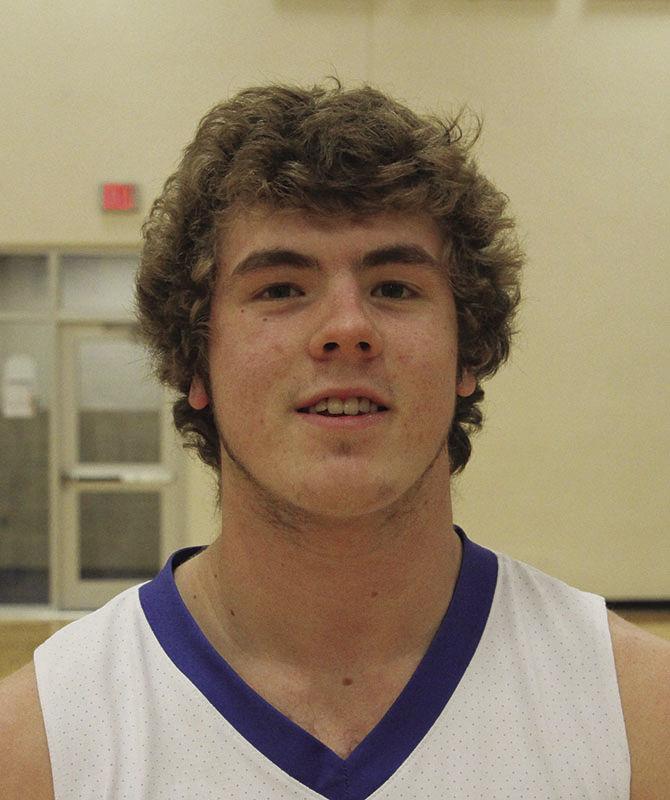 There might not be a better shooter in the York News-Times' coverage area than Centennial junior Cooper Gierhan.
As a freshman, he shot 45 percent (73 of 161) from 3-point range on a team that went 22-4. Then as a sophomore last season, he drilled 42 percent (54 of 129) for a team that finished 24-4 and fourth in the C-2 state tournament.
Centennial will have a different look to it this season now that all-everything guard Jackson Hirschfeld is graduated, but head coach Cam Scholl still has some pieces to work with, and Gierhan is one of them. Last season he averaged 13.1 points, 3.5 rebounds and 1.1 assists per game.
Centennial begins its season Thursday night on the road at David City.
---
Dana Hobbs, Sr., McCool Junction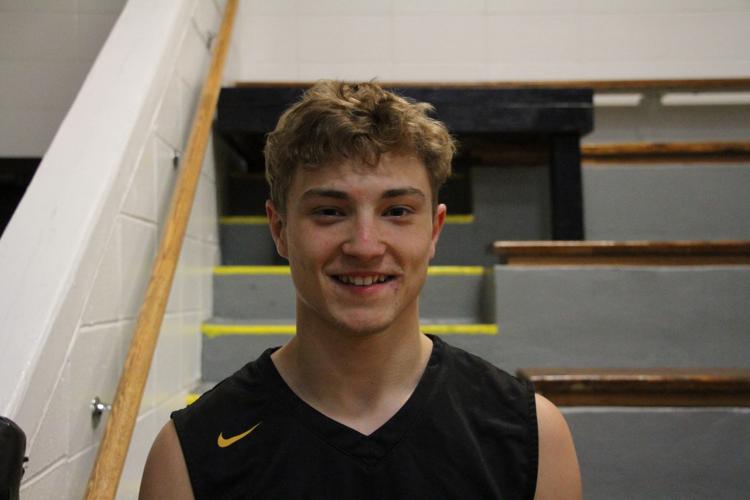 He might be the smallest guy on the court most nights, but it'd be a mistake for opposing teams to relax around Dana Hobbs.
At 5-9 and 160 pounds, Hobbs was the heart and soul of the McCool Junction football team as it made a run to the Six Man state championship game. He plays with the same amount of fire and energy on the basketball court.
With playmaking guard Owen McDonald injured for nearly all of last season, Hobbs shouldered much of the load offensively and defensively, and led the Mustangs with 10.7 points and 2.8 steals per game while guarding the other team's best player. He ripped down the third-most rebounds on the team with 105, too.
As a junior, Hobbs had four games where he scored 15 or more points and had a season-high 27 come in a win over Harvard. Hobbs and the rest of the Mustangs might be circling their game on Jan. 14 – that's when Harvard comes to town, the same Harvard squad that ruined McCool's perfect season on the football field.
---
Kaden Kirkpatrick, Jr., McCool Junction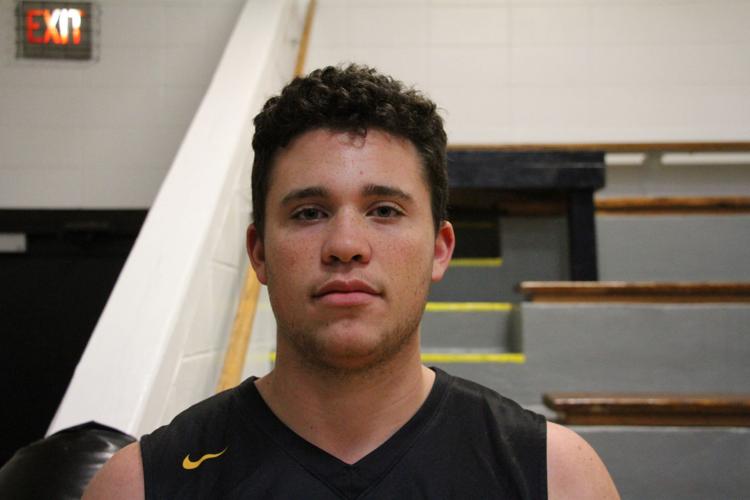 McCool Junction will be very guard-heavy this season, which makes Kaden Kirkpatrick uber important for head coach Jarrod Weiss' team.
Kirkpatrick, a junior standing at 6-4 and 245 pounds, is an imposing post player for D-1 basketball. Last season he averaged 8.2 points and 6.7 rebounds for McCool, which went 9-13 while missing one of its best players to injury in Owen McDonald. For the Mustangs to see more success than last season, Kirkpatrick will need to own the glass and be a force in the paint.
As a sophomore last season, Kirkpatrick scored 10 or more points eight times and had a season-high 17 come in a win over Lawrence-Nelson. He also racked up three double-doubles on the season.
---
Cael Lundstrom, Sr., Cross County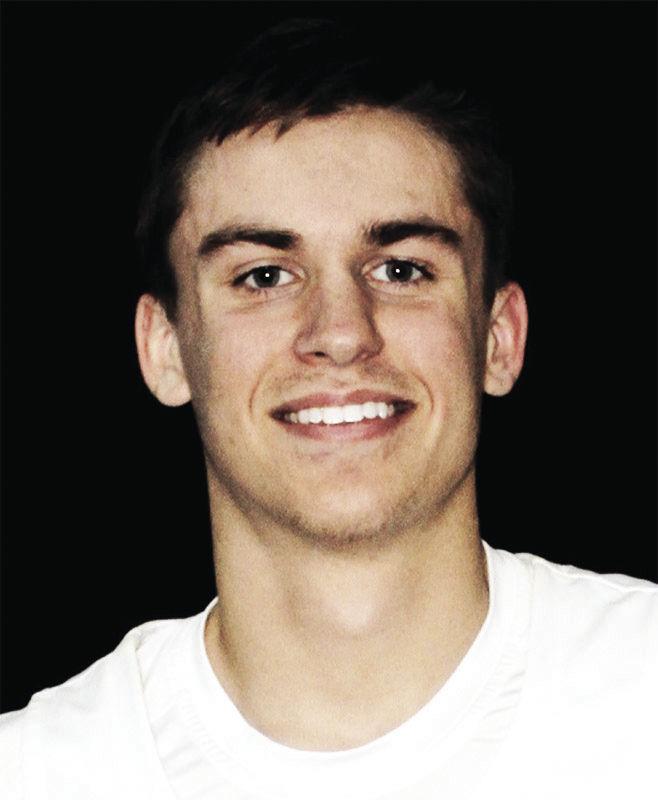 For the past two seasons, Cael Lundstrom has been the returning leading scorer for the Cross County Cougars, who went 14-11 last season. He'll be one of head coach Dan Conway's go-to guys again this year.
As a junior last season, the 6-1 Lundstrom averaged a team-high 11 points per game to go along with 54 rebounds, 45 assists and 46 steals. He scored 10 or more points in 18 games and had a season-high 19 twice in wins over High Plains and Heartland.
Lundstrom is also one of the best free-throw shooters in the area. He made 80 percent (68 of 85) last season.
Cross County opens its year Thursday night at home in Stromsburg against McCool Junction, which it beat 43-40 in last season's opener. How will that game go this time around?
---
Owen McDonald, Jr., McCool Junction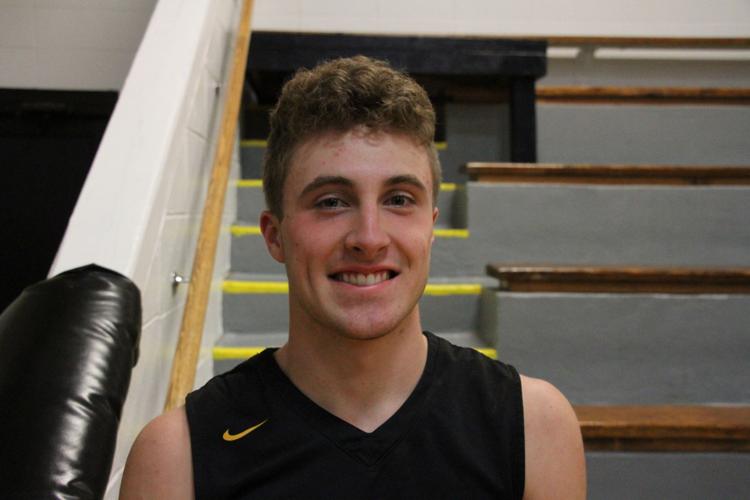 After a stellar freshman season where he averaged 13.3 points, 3.7 rebounds, 2.6 assists and 2.4 steals, Owen McDonald's sophomore campaign only last three games before an injury ended it.
But the 5-9 McDonald is fully healthy entering his junior year, and that should make head coach Jarrod Weiss very happy.
McDonald, who was a key member to the Mustangs' football team this past season, burst on to the high school basketball scene in the area when he lit up the Osceola Bulldogs for 39 points on 15-of-25 shooting in a 72-50 win. That night, McDonald went 5 of 10 from 3-point range and had four steals.
With a healthy McDonald and multiple experienced teammates, how far will McCool Junction go in 2019-20? Opening night in Stromsburg against Cross County will be a good test.
---
Jared Nunnenkamp, Sr., Heartland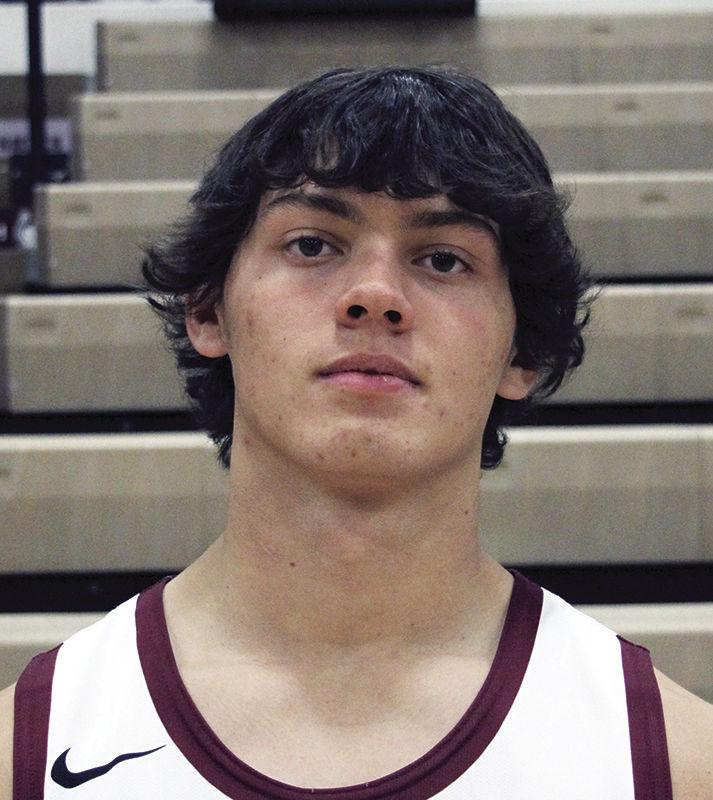 Last season the Heartland Huskies went 14-8 and were one game away from making the D-1 state tournament, and its 6-3 forward Jared Nunnenkamp was a big reason why.
As a junior, the long-limbed Nunnenkamp came on strong toward the end of the season and was a stat-sheet stuffer, averaging 13.4 points and 6.8 rebounds to go with 28 steals and a team-best 16 blocks.
Nunnenkamp had three double-doubles and was efficient in his shot selection, shooting 52 percent (115 of 223) from the floor. He was a 79-percent free-throw shooter, too, sinking 61 of 77.
---
Keaton Van Housen, Sr., High Plains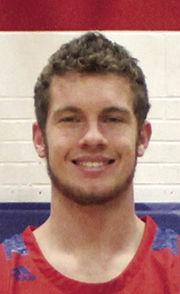 Although the High Plains Storm won just five games last season, Keaton Van Housen was one of the bright spots.
Van Housen, who's coming off a D-1 state football championship and a physical 2,283 rushing yards, averaged a team-high 18.4 points and 8.5 rebounds while shooting 42 percent (140 of 332) from the floor last season. He can shoot the 3, too, as he drained 39.
As a junior, the 5-11, 187-pound athlete recorded an area-best five double-doubles and scored 20 or more points in 11 games with a season-high 33 coming in a win over Dorchester. That night against the Longhorns, Van Housen shot 54 percent (13 of 24) and went 5 of 11 from 3-point land.
High Plains will start its season Friday night on the road in Giltner.
---
Max Zeleny, Sr., Exeter-Milligan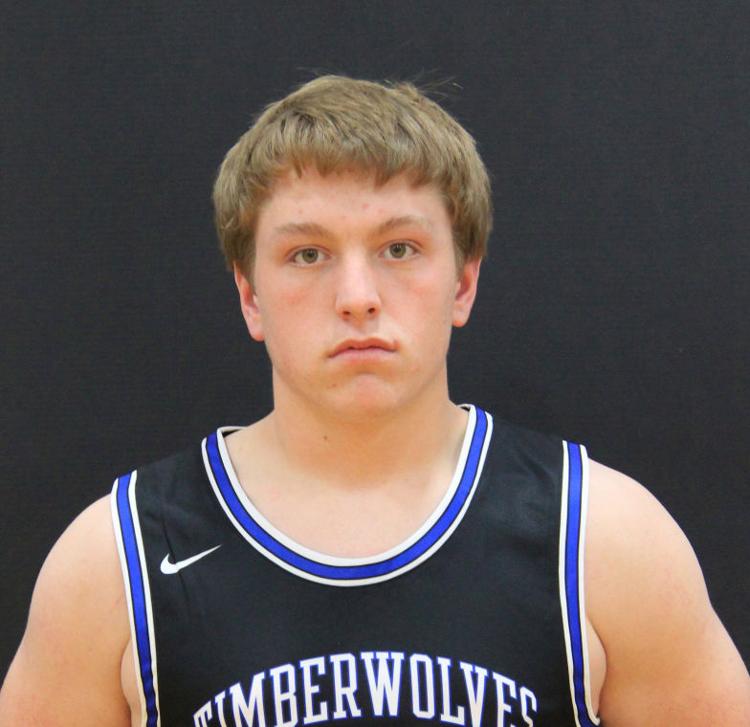 Exeter-Milligan lost much of last season's starting five to graduation, but will still have the services of do-everything guard Max Zeleny for the 2019-20 year.
As a junior last season, "Mad Max", as his hometown likes to call him, averaged 9.8 points, 6.3 rebounds and a team-best 5.5 assists. He'll be relied on more than ever as the Timberwolves and head coach Dean Filipi break in new starters.
Zeleny was one of the better free-throw shooters in the area at 68 percent, hitting 46 of 67.
Exeter-Milligan begins its season Thursday night at home against Deshler.
---
There's a good group of players to keep an eye on as well, including; Jake Bargen, Soph., Centennial; Cory Hollinger, Soph., Cross County; Caleb Horne, Sr., Centennial; Tyler Neville, Jr., McCool Junction; Zach Richert, Sr., Nebraska Lutheran; Brock Tatro, Sr., Fillmore Central; Carson Tatro, Sr., Fillmore Central.