YORK – The York Cornerstone Seniors baseball team will take a 4-6 record into its home game with Shelby-Stromsburg-Osceola Tuesday at Levitt Stadium after splitting a couple games this past weekend.
York had its ups and downs as the Seniors earned a hard-fought 6-4 win Friday night over Seward but was blasted 17-0 in five innings by Crete on Saturday. First pitch for Tuesday night's game against SOS is 8 p.m.
Mason Wright led York to the win on the mound and in the batter's box. The right-handed pitcher went the distance, tossing seven innings with seven strikeouts and four walks. Wright gave up four earned runs and four hits.
Wright was just as effective with a bat in his hands as he went 3 for 3 with two RBIs and one walk.
"What a performance by Mason Wright," York Cornerstone baseball head coach Justin Rodrigues said. "We really needed a performance like that to get a big win."
The Seniors trailed 2-0 after the top of the first inning, but Dana Hobbs cut the deficit to 2-1 with a RBI groundout that scored Wright, who led off the inning with a triple.
Wright came up with another hit in the second, this one a clutch two-run double that plated Reid Heidtbrink and Tyler Wright to give York a 3-2 advantage.
Seward, however, didn't go quietly. It added two runs to its total to regain the lead at 4-3 in the fifth off a sacrifice fly and RBI groundout.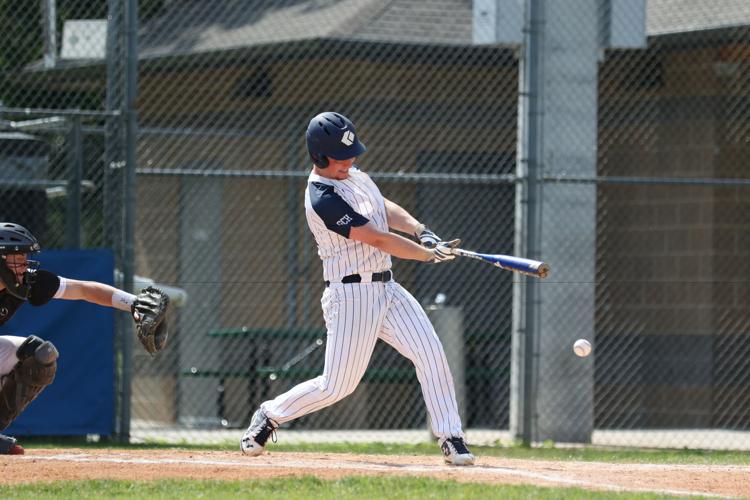 That lead didn't last long, though, as York took control right back at 5-4 in the bottom of the inning thanks to Noah Jones and AJ Beins both scoring on a couple wild pitches.
York recorded an insurance run in the sixth when Andrew Clark hit a sac fly to left that scored Tyler Wright.
Mason Wright finished off Seward in the seventh, striking out one while forcing a groundout and pop up.
York outhit Seward 8-4 in the win. Beins had two hits while Clark, Keelan Osentowski and Keegan Lyons both had one.
"I'm really proud of the kids for not giving up tonight," Rodrigues said. "Two different times they fell behind in the game but got right back after it the following inning. I couldn't be happier with their effort tonight.
"Seward is a great rivalry for us and is a very good program which has high school baseball, and for us to have two wins against them is a great night for our program."
Things quickly went downhill for York on Saturday afternoon with Crete in town. Crete scored in every inning except the fourth and rattled off three runs in the third, four in the second, four in the third and six in the fifth.
York's Bradyn Glebe started on the mound and lasted 2 1/3 innings. Beau Woods and Bradyn Heiss both pitched in relief. Woods threw 2 1/3 innings and recorded two strikeouts.
Crete racked up 15 hits in the win and its pitcher, Carson Johanson, earned a no-hitter with eight strikeouts and three walks.