YORK – For the second year in a row, the Schwisow Construction (Lincoln) Legion baseball team won the Senior Cornerstone Classic at Levitt Stadium in York.
Schwisow, which also won in 2018 and 2015, beat David City 6-5 in the championship game Sunday night to cap off a perfect 3-0 tournament record that included an 8-6 opening-round win over Central City on Friday and a 9-1 second-round win over Louisville/Weeping Water on Saturday.
The York Cornerstone Seniors went 1-2 in the tournament. York lost its opening-round game 6-3 to Louisville-Weeping Water in a game that was suspended Friday night due to weather and continued Saturday morning. The Seniors regrouped for an 8-3 win over Central City on Saturday afternoon, but fell to Aurora 4-2 on Sunday.
The Seniors' record now stands at 6-8 on the season. The York Juniors and Seniors are scheduled to travel to David City on Tuesday, with the Juniors' game starting at 5:30 p.m. and the Seniors' after.
---
Against Aurora's starting pitcher, Brodi Hansen, York was held scoreless for the first six innings Sunday. Aurora led 4-0 heading into the bottom of the seventh, but the Seniors started a mini rally that ultimately came up short.
Keegan Lyons scored on an error at first to cut the York deficit to 4-1, then Mason Wright connected on an RBI single to left field that scored John Esser to put Aurora's advantage to 4-2. That was all the scoring York could muster, though, as Aurora got out of the jam by getting Andrew Clark to groundout.
Aurora outhit York 7-4 in the game. Wright led York with two hits while Clark and Cameron Bethune both recorded one.
Bradyn Glebe went the distance for York on the mound. He struck out three, walked two and gave up three earned runs.
---
Behind a combined six RBIs from their Nos. 4, 5 and 6 batters in the lineup and a strong two-man pitching performance on the mound, York picked up an 8-3 win over Central City on Saturday.
York's AJ Beins, Glebe and Lyons all had two RBIs in the win as Beins and Glebe went 2 for 4 at the plate while Lyons, the catcher, was 2 for 3.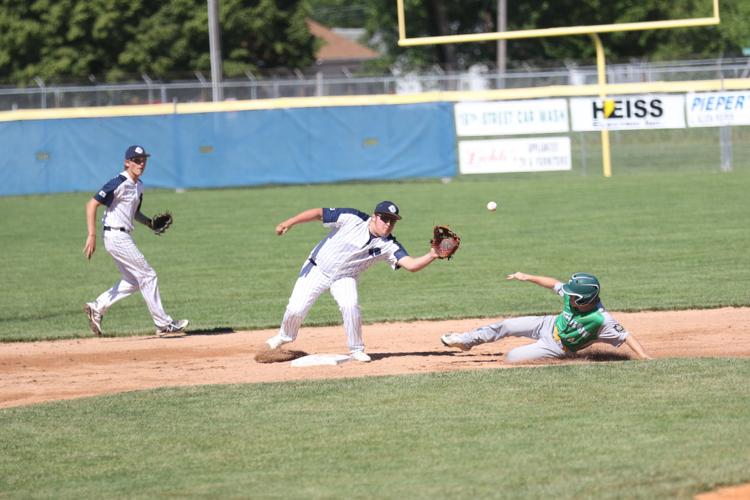 York trailed 2-0 heading into the bottom of the third inning, but Beins' two-run single to left field tied the game at 2-all. Shortly after that, Lyons gave his team its first lead of the game, 3-2, with an RBI double to center.
The Seniors likely would have tacked on more runs in the bottom of the third if it wasn't for an impressive play at the plate from Central City catcher Dylan Soule, who quickly grabbed a wild pitch at the backstop and beat a York base runner to home for the third out to end the inning.
The Seniors sealed the win in the fourth when Bethune scored from third thanks to an error at first base and Glebe ripped a two-run single that gave York a 6-2 advantage.
The offense provided from the middle part of the order was just what Cornerstone head coach Justin Rodrigues was hoping to see.
"They came up really big," Rodrigues said of the middle part of the order. "Every time Lyons comes up he's been giving us competitive at-bats for the last three days. He's really starting to be a staple in the lineup and was definitely the player of the game for us today."
Creighton Hirschfeld started on the mound for York and lasted 4 1/3 innings while recording five strikeouts and four walks. The righty gave up only two earned runs on four hits. Bethune, who also had two hits in the game, came in relief to finish the contest and did well with two strikeouts, two walks and just one earned run off four hits.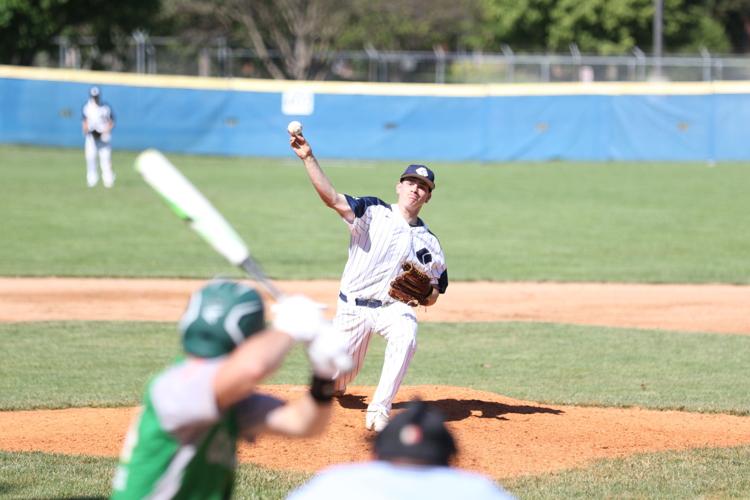 "Creighton has had huge success against Central City, and those guys are really good baseball players," Rodrigues said. "We were able to beat them last year when Creighton pitched, so I just kind of went with the hot hand and Creighton did a great job again. Then Cam coming in and finishing it off was big for us as well."
York outhit Central City 10-8 in the game. Central City's defense had three errors to York's one.
Central City was led at the plate by lead-off man Michael Rutherford, who was 3 for 5. Tres Gonsior, Soule and Brett Steinke all had one RBI.
5W6A3131.JPG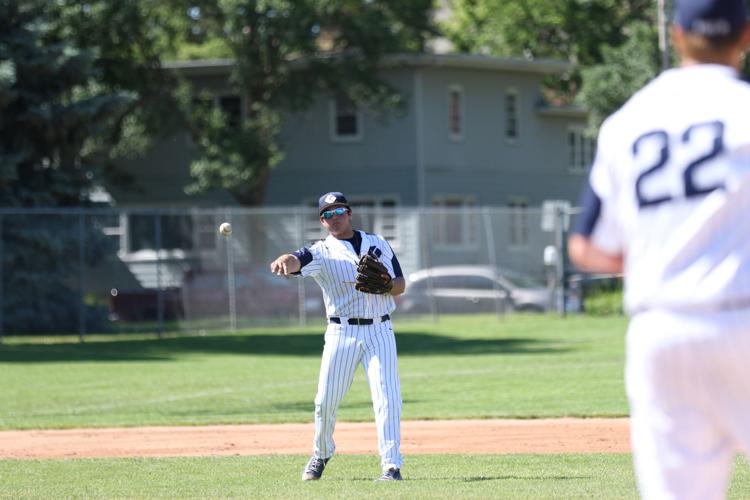 5W6A3211.JPG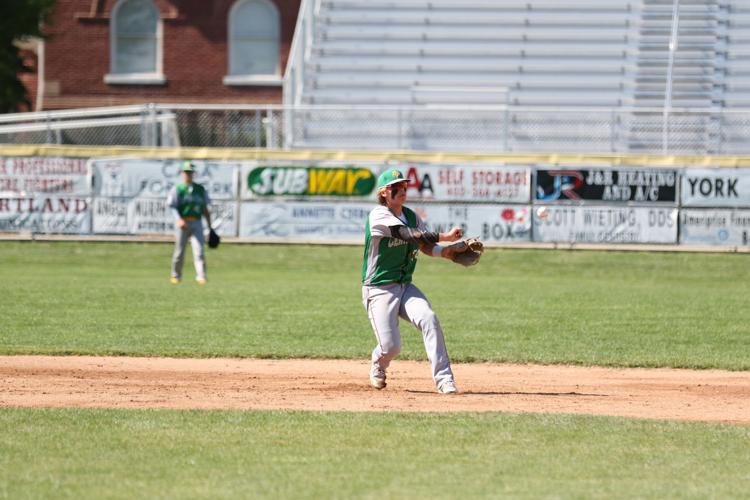 5W6A3145.JPG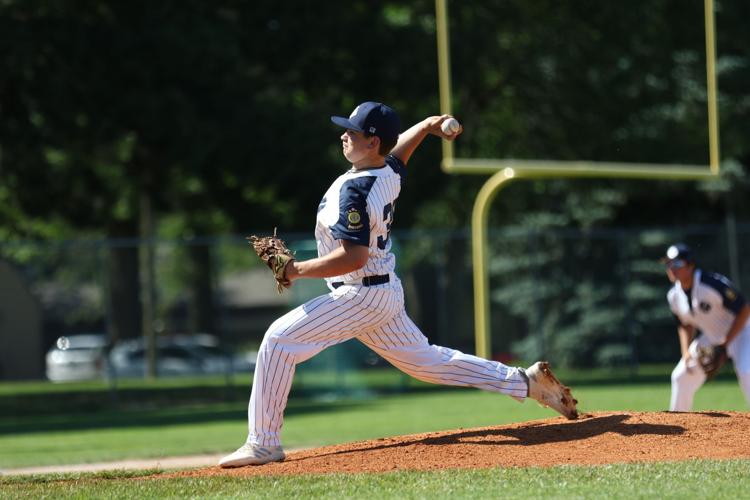 5W6A3146.JPG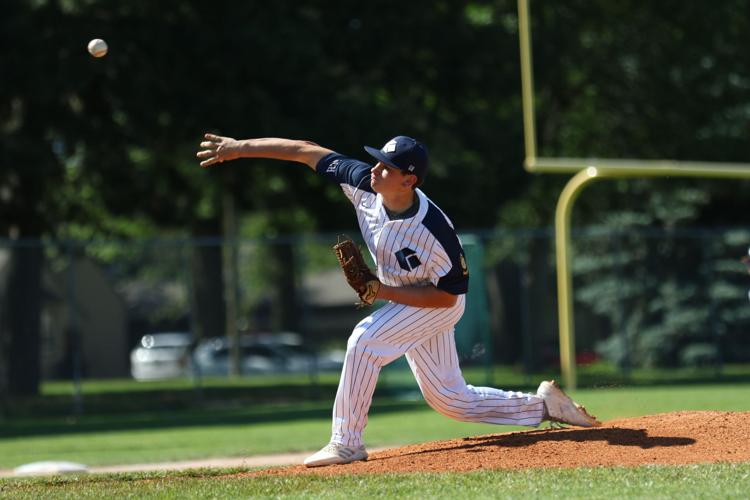 5W6A3168.JPG
5W6A3173.JPG
5W6A3182.JPG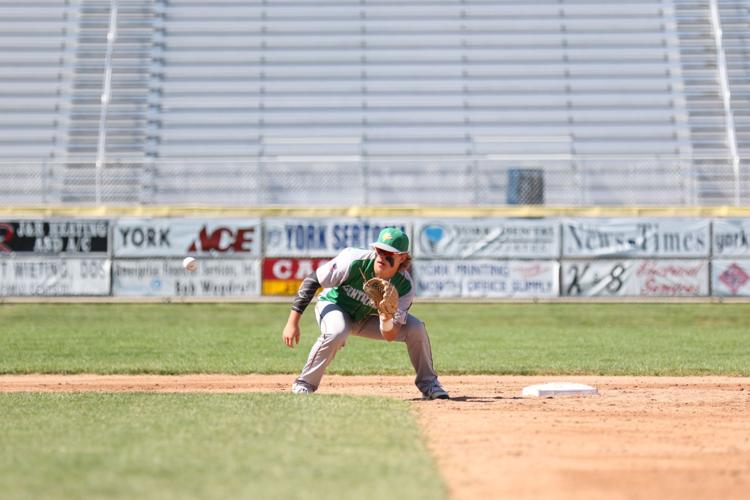 5W6A3209.JPG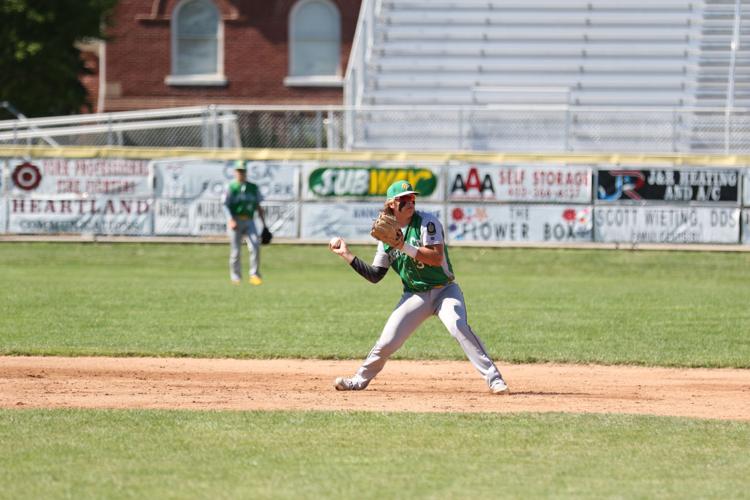 5W6A3208.JPG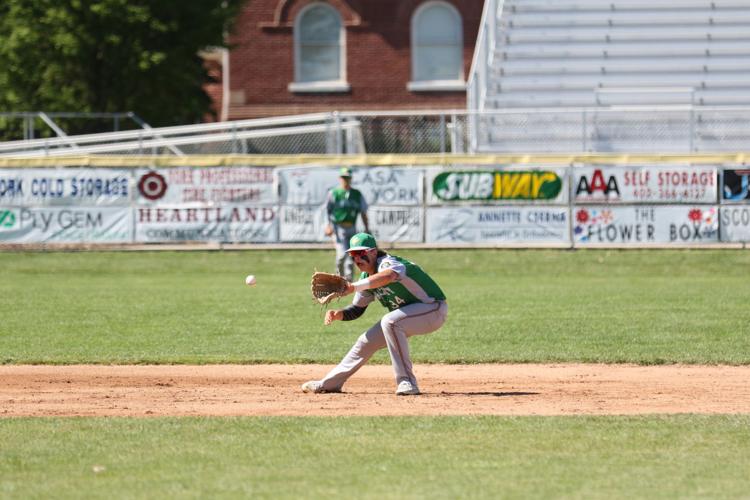 5W6A3202.JPG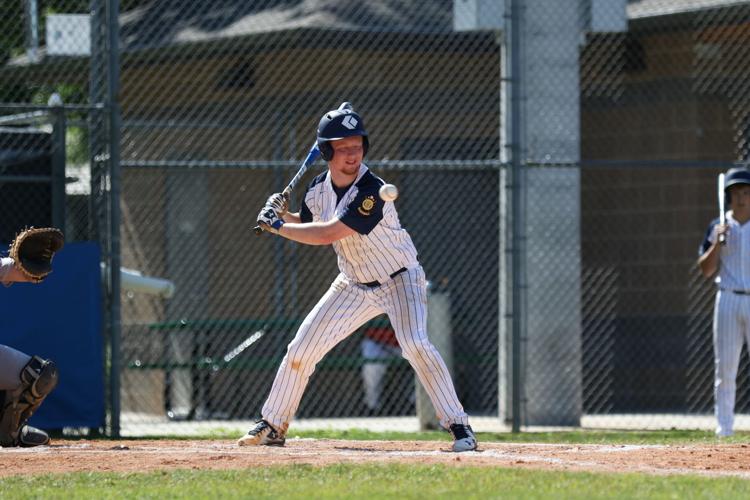 5W6A3195.JPG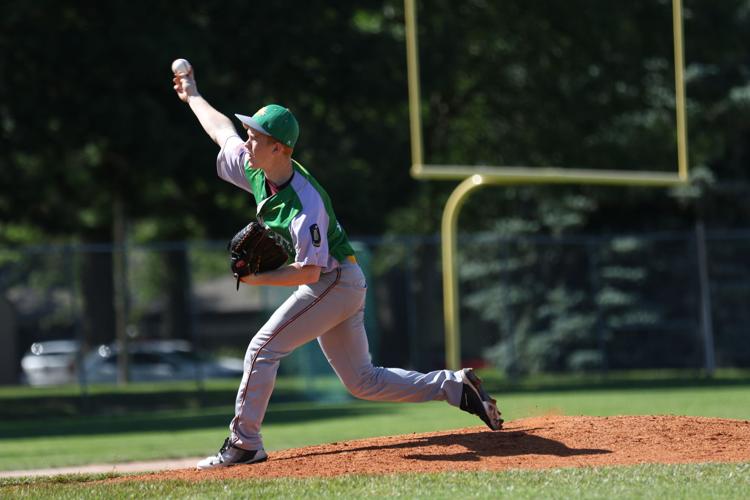 5W6A3194.JPG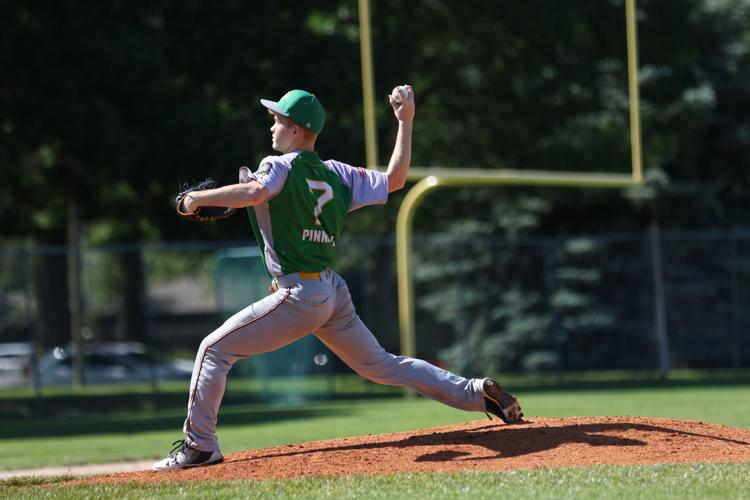 5W6A3213.JPG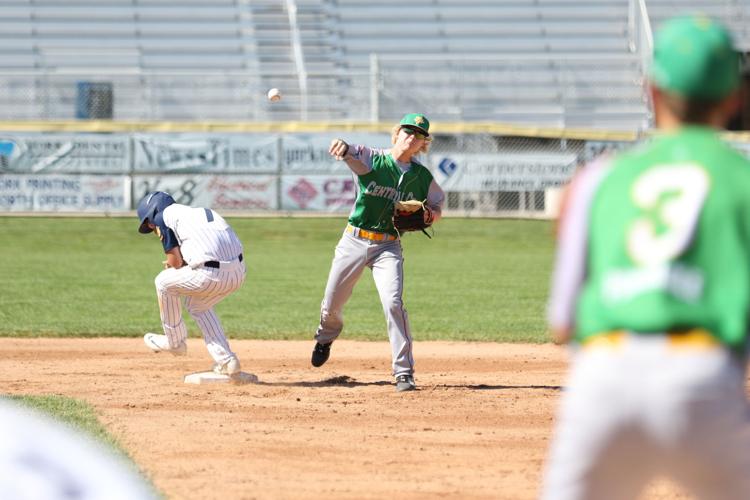 5W6A3221.JPG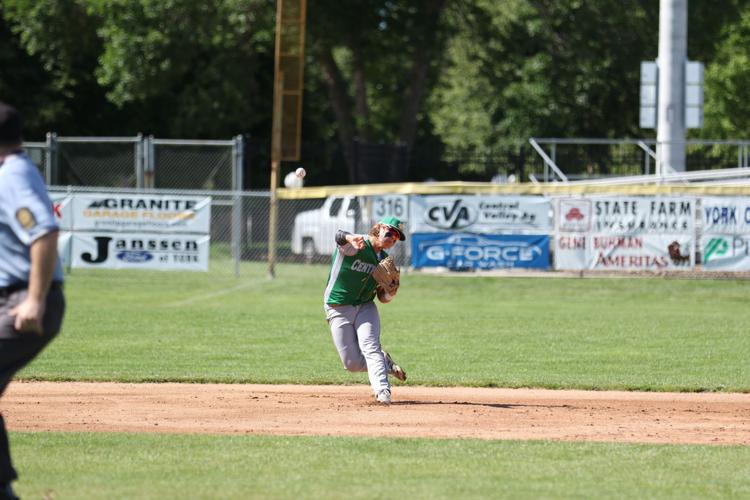 5W6A3226.JPG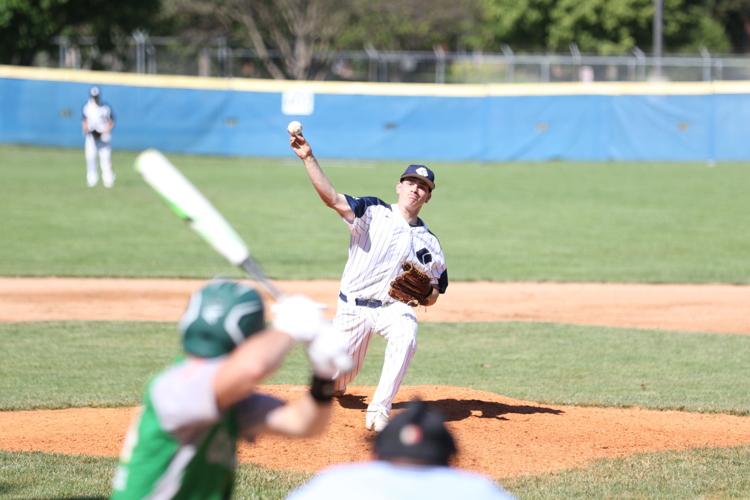 5W6A3227.JPG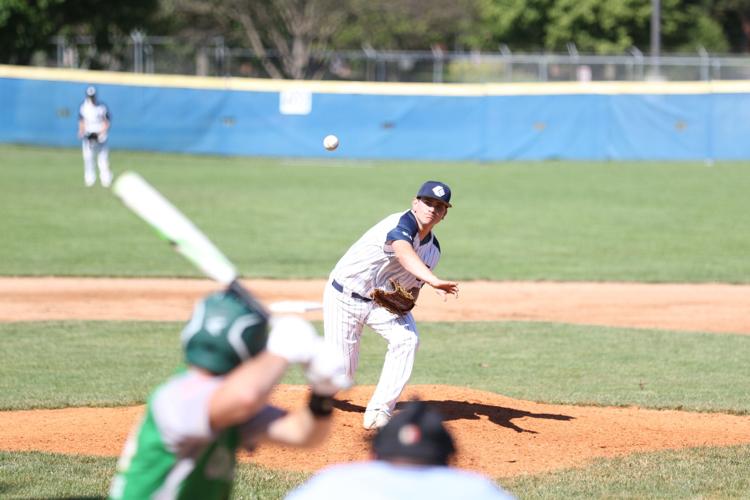 5W6A3228.JPG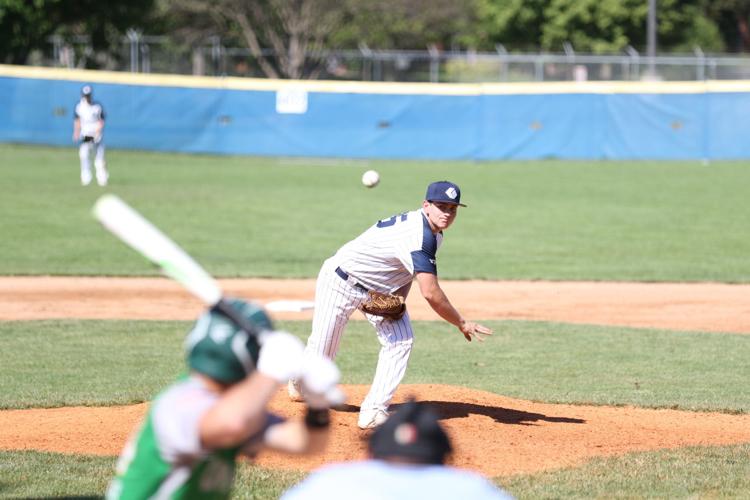 5W6A3242.JPG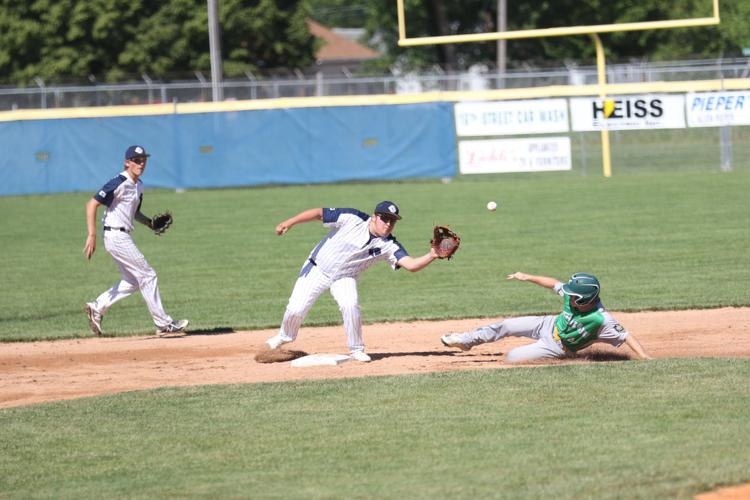 5W6A3258.JPG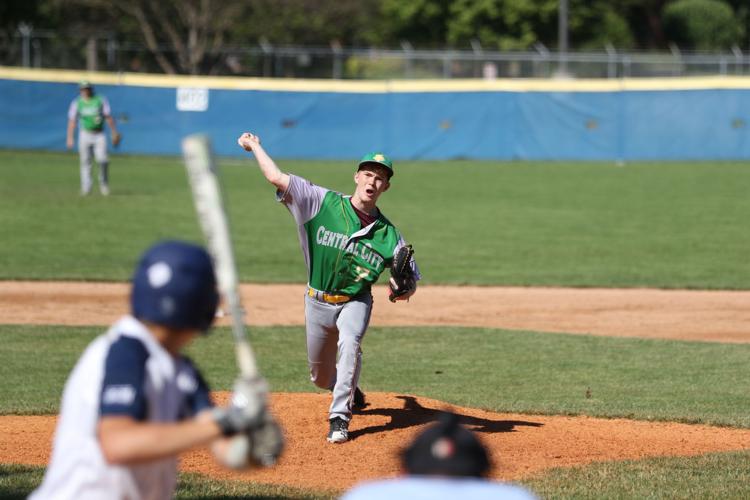 5W6A3253.JPG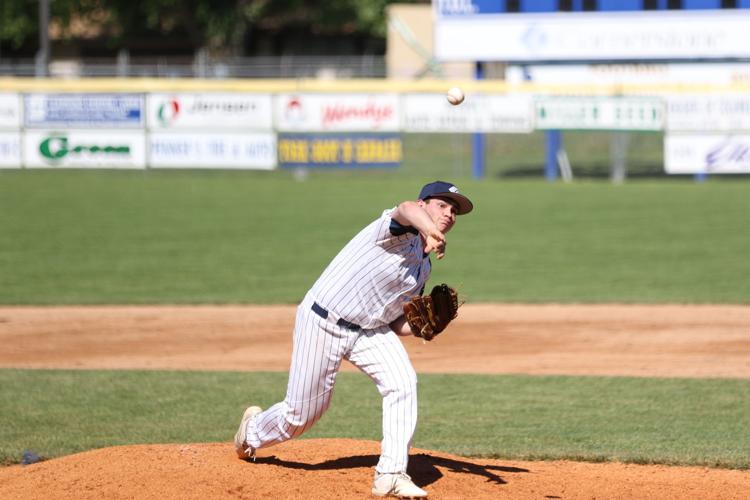 5W6A3252.JPG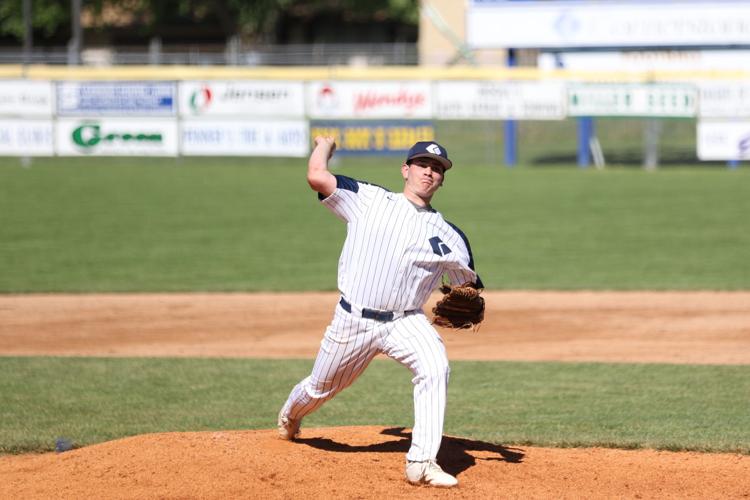 5W6A3245.JPG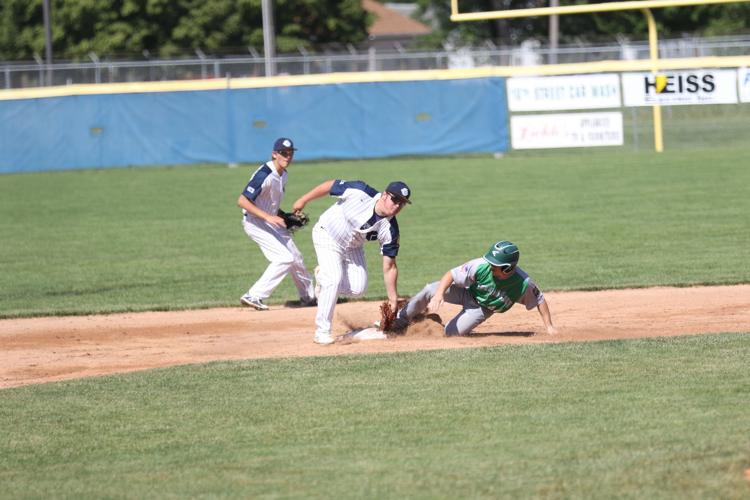 5W6A3244.JPG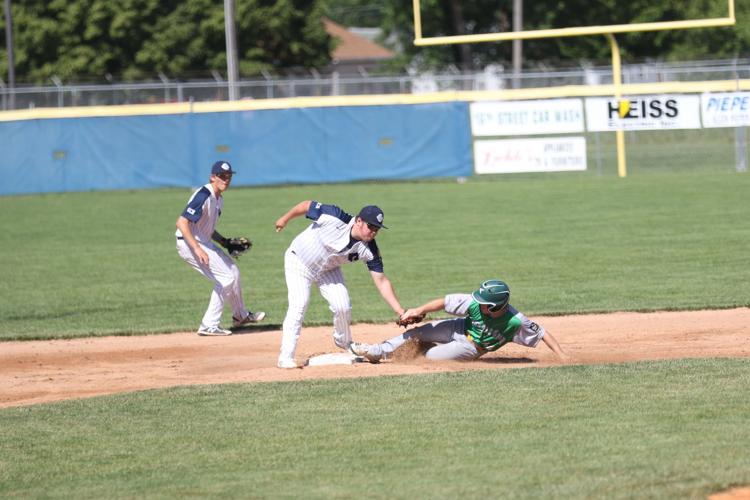 5W6A3243.JPG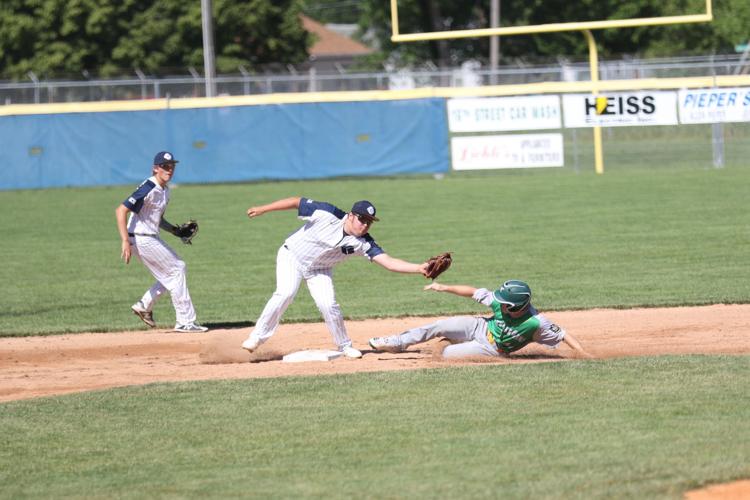 5W6A3260.JPG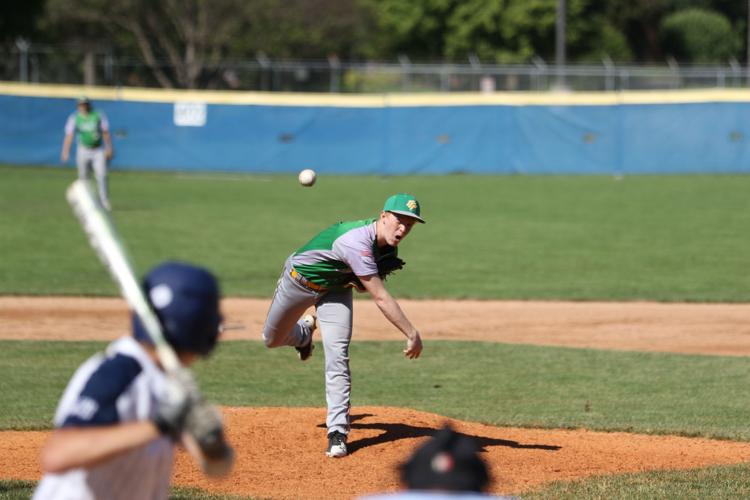 5W6A3278.JPG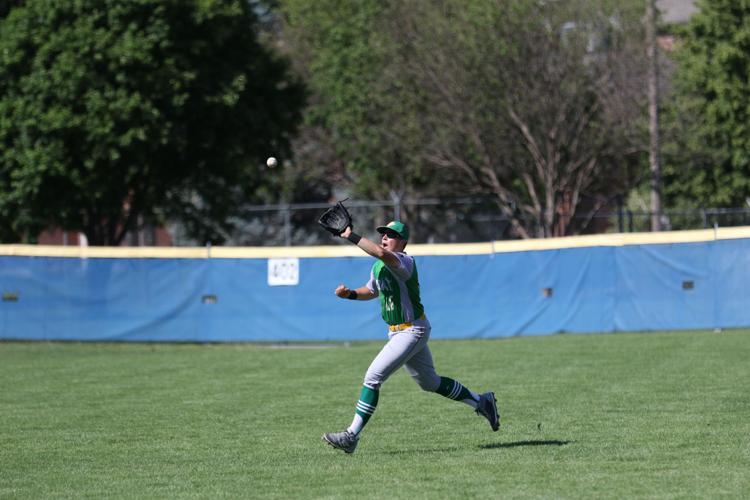 5W6A3347.JPG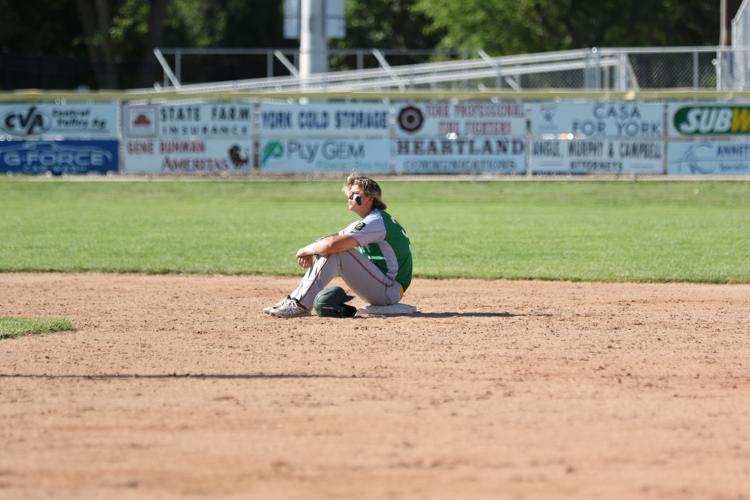 5W6A3261.JPG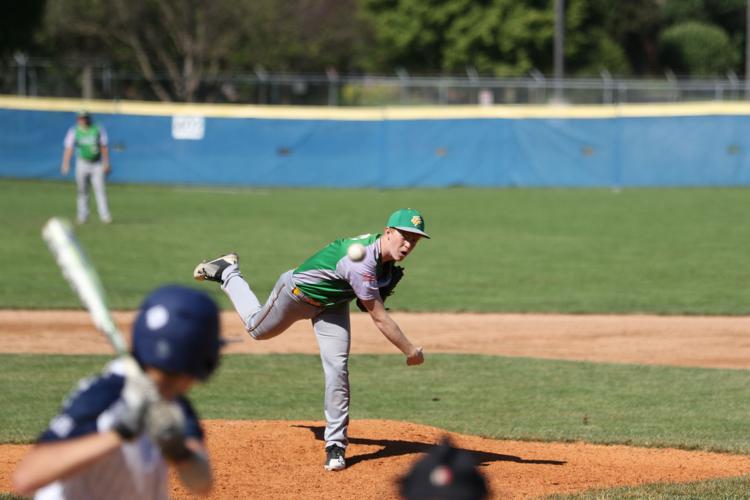 5W6A3264.JPG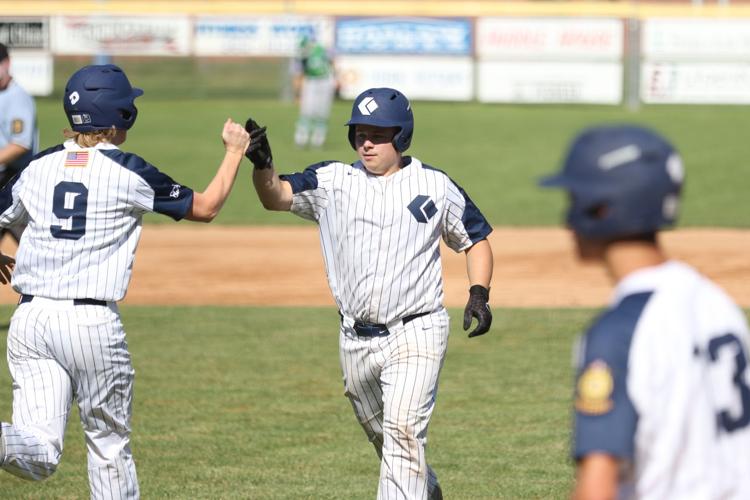 5W6A3363.JPG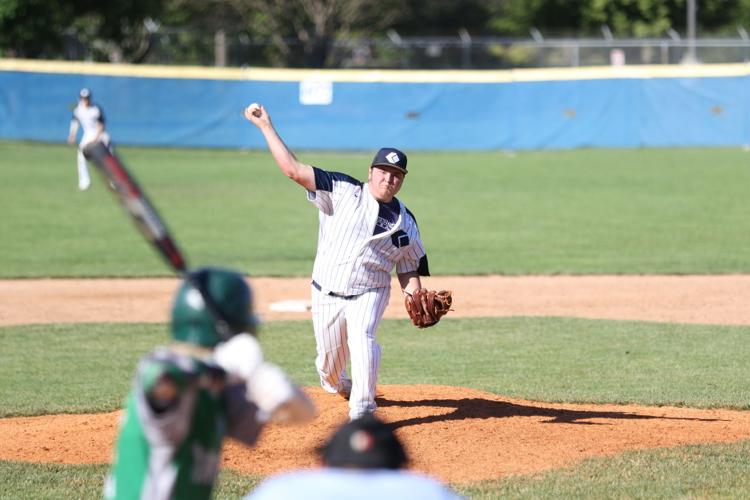 5W6A3365.JPG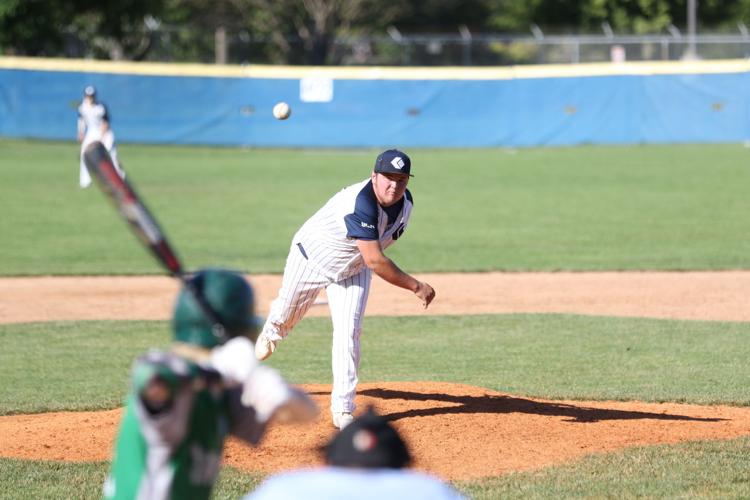 5W6A3269.JPG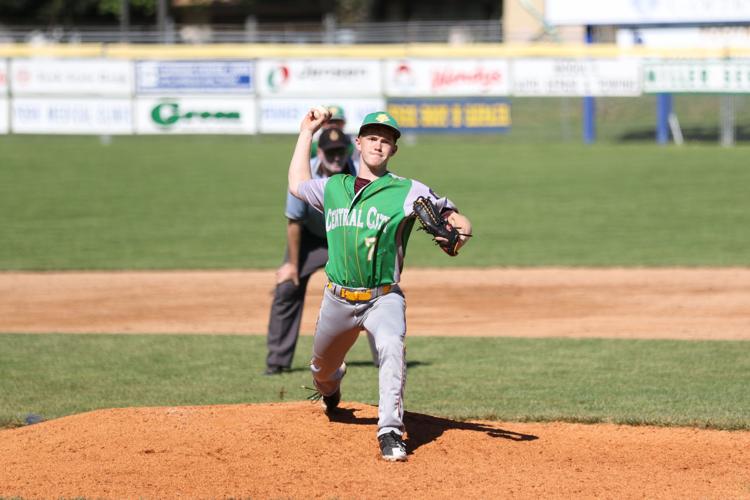 5W6A3270.JPG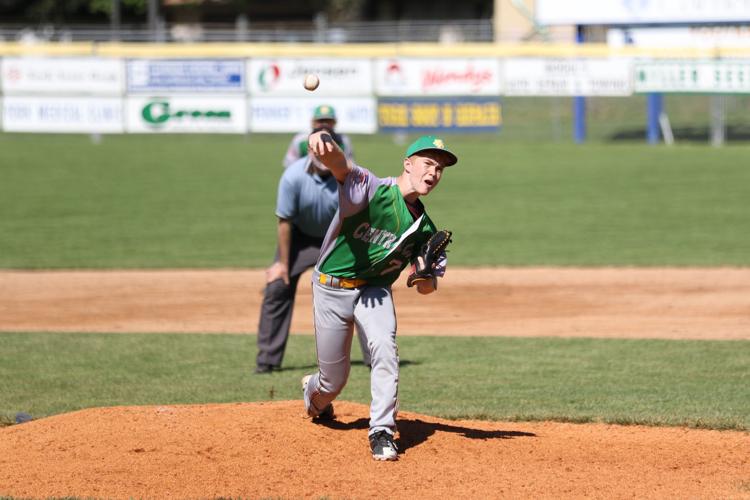 5W6A3273.JPG