YORK – The McCook Bison and York Dukes football programs share similarities with one another.
Both were hit hard by graduation and had to retool starting lineups. Both have had to deal with injuries to key players. Both are extremely well-coached, with Jeff Gross leading McCook and Glen Snodgrass the head man at York. Both have morphed into tradition-rich programs and have been powerhouses in Class B football.
Even as their seasons have started differently – McCook lost its first two games to Hastings (30-7) and Grand Island Northwest (20-3), while York, rated Class B No. 6 in the Omaha World-Herald, has two wins over Alliance (30-9) and Blair (14-0) – one thing is certain as York prepares for Friday night's 7 p.m. game: Although the Bison are 0-2, the Dukes are still expecting a physical battle at Weiland Field with a team looking to right the ship.
"It's been a long time since they've (McCook) started 0-2 down there. When you play a team like that, with tradition and pride and their backs are against the wall, they're definitely going to come out fighting," Snodgrass said of McCook. "We're definitely expecting a team that is going to play very hard and be determined to get back to the winning ways that they're used to. They've got some of the best coaches in the state of Nebraska down there."
---
York's defense hasn't allowed a point in its last six quarters. But much like York, McCook has been hit with injuries.
Talented Bison athlete Sterling Wright, a speedy transfer from Eight-Man Shelton, is done for the year after sustaining an injury last week against Northwest in Grand Island. Wright provided some explosiveness for McCook's offense in the first game against Hastings with a 60-yard scoring run, which, after two games, is the only touchdown the Bison have.
That probably makes the offensive load feel much heavier for McCook senior quarterback Cam Berry, who has struggled so far throwing the ball – he's gone a combined 8 of 22 for 52 yards and two interceptions. But York fans should remember how dangerous the elusive Berry can be – he led the Bison to a win at East Hill Stadium last year.
"He hasn't had the best start to the season after two games, but he's arguably still the best quarterback in Class B," Snodgrass said of Berry. "He gave us a ton of trouble last year and he's a guy I'm sure they'll try to get the ball to even more this year. We'll definitely have to know where he's at and have a plan to account for him."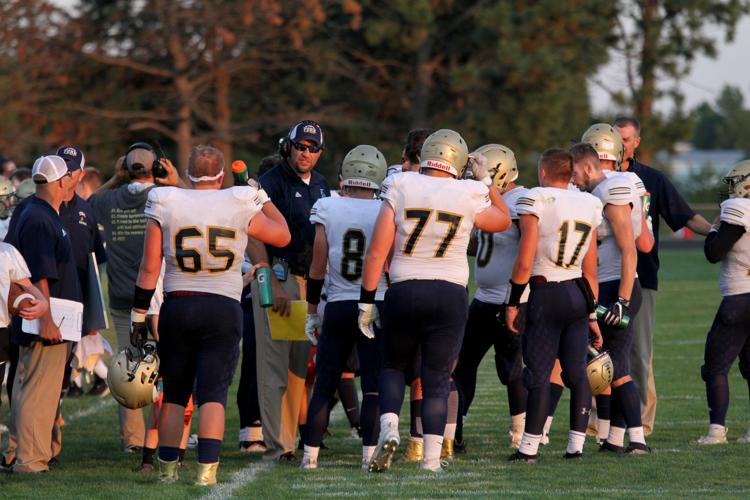 Like York, McCook has running the football in its DNA, and through two games the Bison are averaging 168.5 rushing yards. McCook is coming off the Northwest contest where it gained 189 on the ground.
With Wright out, look for Corban Jernigan and Alec Langan to get most of the carries, along with Berry. Jernigan rushed for 141 yards on 17 carries against Northwest. In two games, Langan has 61 yards.
"I think in both games when things weren't going well, they seemed to go back to their roots – tight formations, and even ran some wishbone and just hammered the ball with traps, veer option, power, things like that," Snodgrass said. "I assume we'll see a team that will line up and try to hammer it at us."
If McCook wants to run into the teeth of the York defense, 6-3, 220-pound senior middle linebacker Tom Erwin will meet the Bison at the line of scrimmage. Erwin, a team captain, has recorded a team-high 22 tackles this season.
"He's played every single snap through two games, which very rarely happens. I haven't seen any letdown in the fourth quarter from him, he almost gets stronger," Snodgrass said of Erwin. "Tom is an incredibly physical kid who loves the game, but he's also a very cerebral and smart kid that understands the game so well.
"In the midst of a lot of mistakes that a young team is making, having a veteran like him out there on the field is really nice as a coach. Tom has had a fantastic start to the season."
Chase Cotton, Erwin's linebacker partner in York's 3-4 defense, missed the Blair game after getting injured towards the end of the Alliance contest, where he racked up 14 tackles. According to Snodgrass, Cotton has a chance of getting back on the field in three or four weeks.
---
McCook's first two opponents – Hastings and Northwest – run spread offenses, which is different from the Dukes. That makes it more difficult for the York coaching staff to know what to expect defensively from the Bison Friday night.
"That's one of the most frustrating things right now – we're not sure what we're going to see. So we're preparing for multiple things, which is tough with the young group we have, trying to prepare for different fronts," Snodgrass said. "I would say that regardless of what they run, their defense is going to be the strength of their team. We'll have to eliminate a lot of the silly mistakes we've made in the first couple weeks and find a way to convert on third downs, that's a big one."
Ty Stevens led the McCook defense with seven tackles against Hastings. Joel Carter had six to go with three tackles for a loss while Drew Daum has two behind the line of scrimmage. In the loss to Northwest, Daum and Conner Kleckner both had nine tackles.
According to Snodgrass, York's starting running back and outside linebacker, Jacob Diaz, "probably" won't play this Friday after injuring an ankle in the second quarter against Blair last week. The absence of Diaz limits the offense, but Snodgrass likes what he has to work with in others like Wyatt Collingham, Jake Erwin and Kirby Linhart, and of course dual-threat quarterback Ty Bartholomew, who threw for 91 yards and rushed for 68 and one score against Blair.
"Jacob is legitimately maybe the best back in Class B, so losing him always hurts," Snodgrass said. "But I feel like we have some pretty good guys going in. Our big thing offensively is silly mistakes. The amount of small errors we made and the amount of big plays we just missed was just very, very frustrating after watching the film from Blair. There were a lot of big plays and a lot of yards left out there."
York vs. Blair football 1.jpg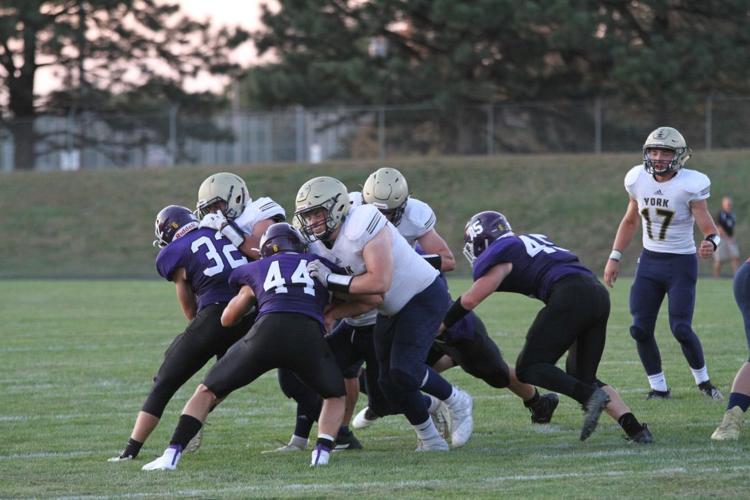 York vs. Blair football 2.jpg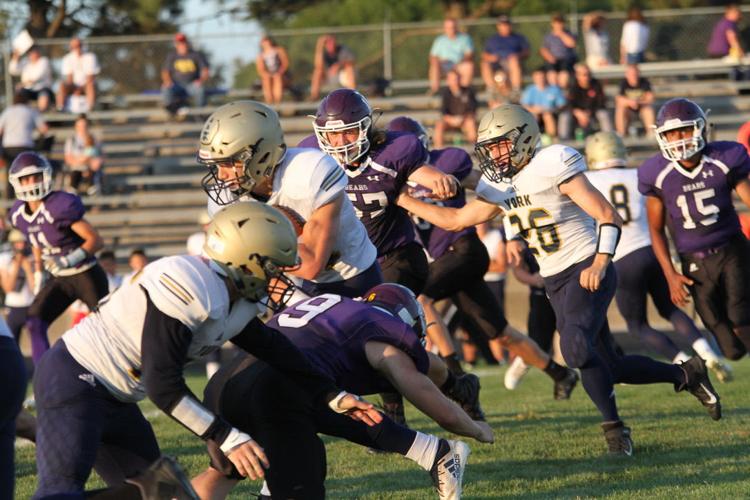 York vs. Blair football 3.jpg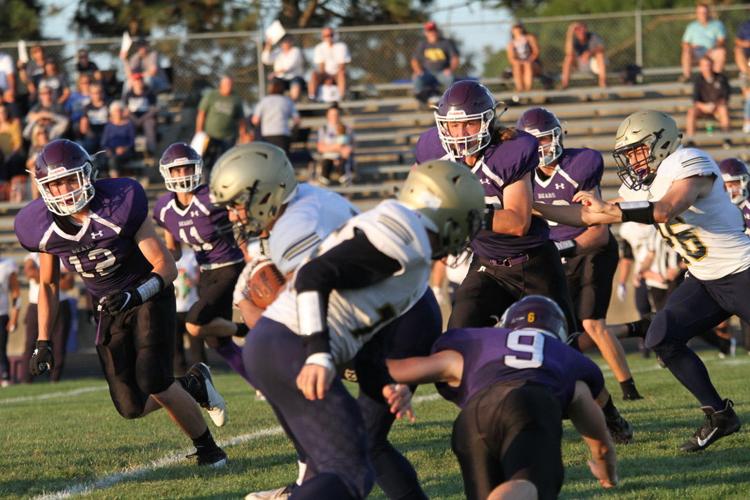 York vs. Blair football 4.jpg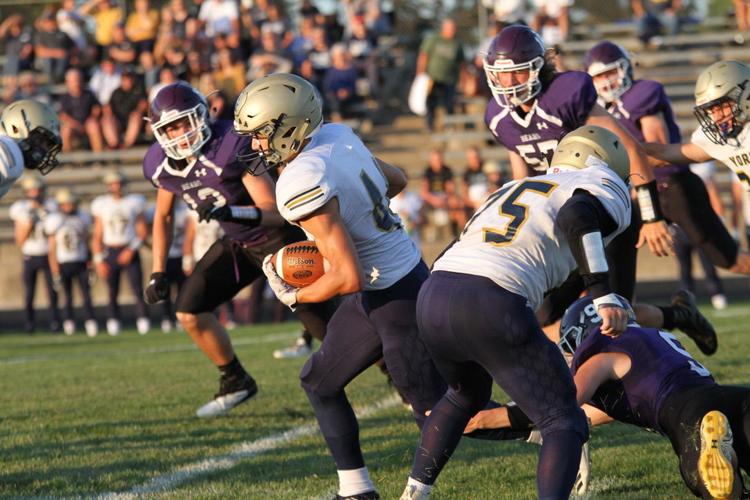 York vs. Blair football 5.jpg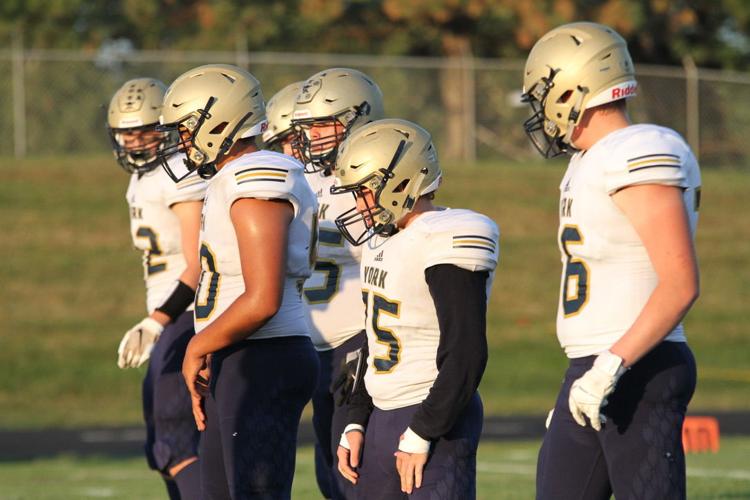 York vs. Blair football 6.jpg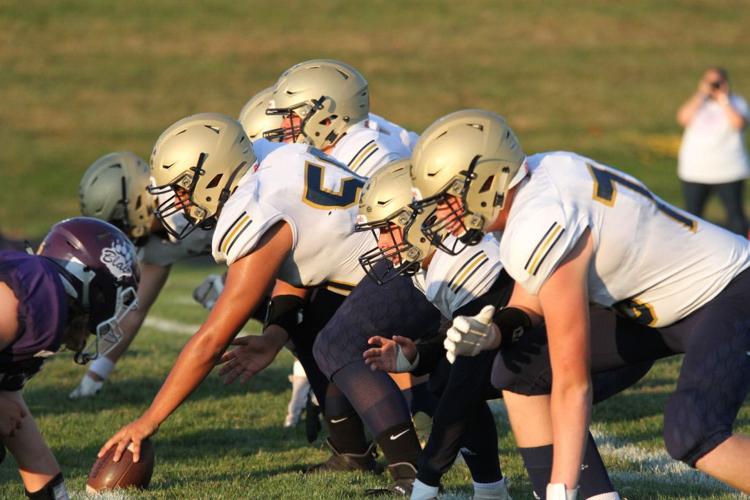 York vs. Blair football 7.jpg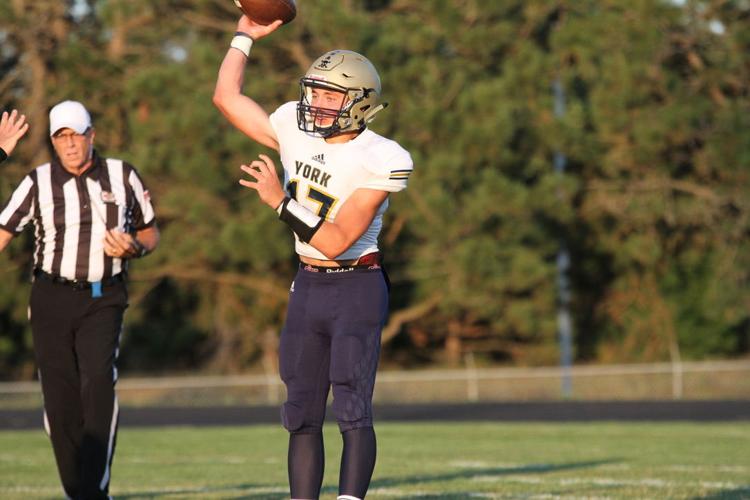 York vs. Blair football 8.jpg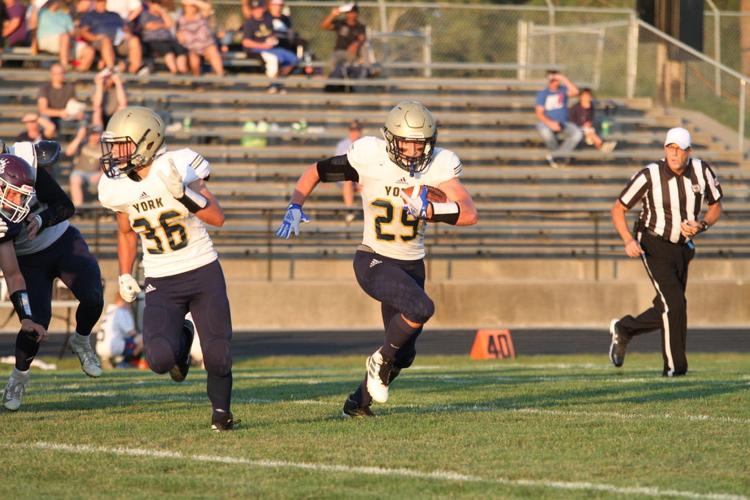 York vs. Blair football 9.jpg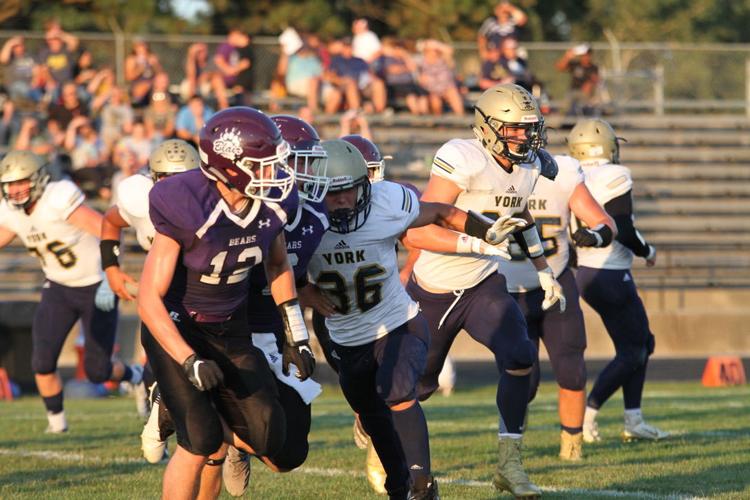 York vs. Blair football 10.jpg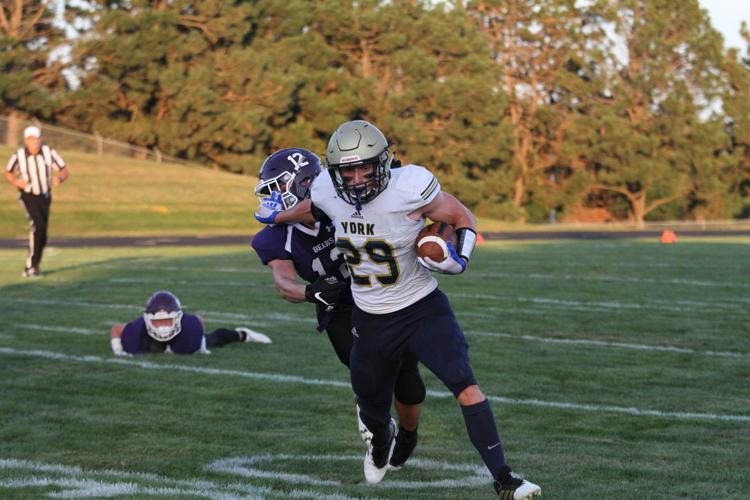 York vs. Blair football 11.jpg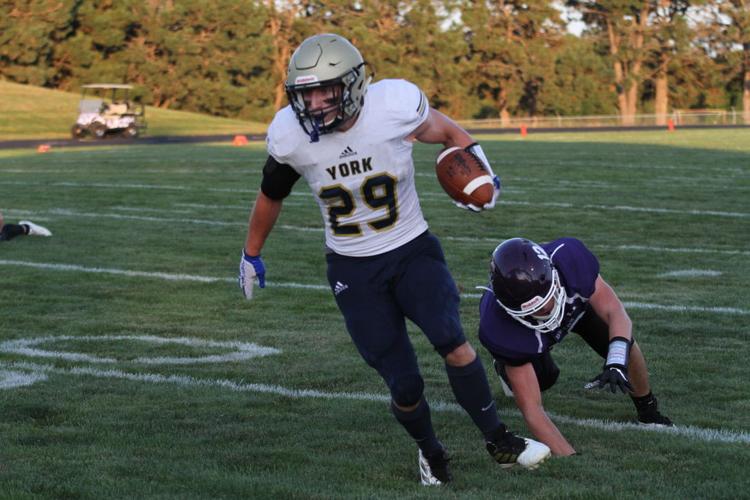 York vs. Blair football 12.jpg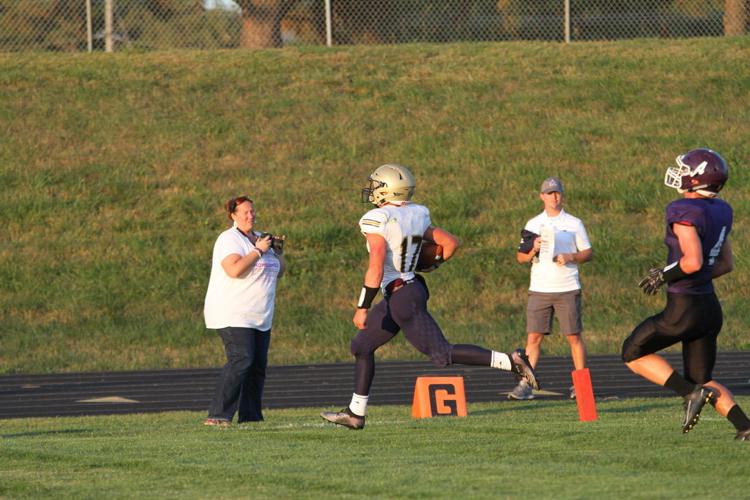 York vs. Blair football 13.jpg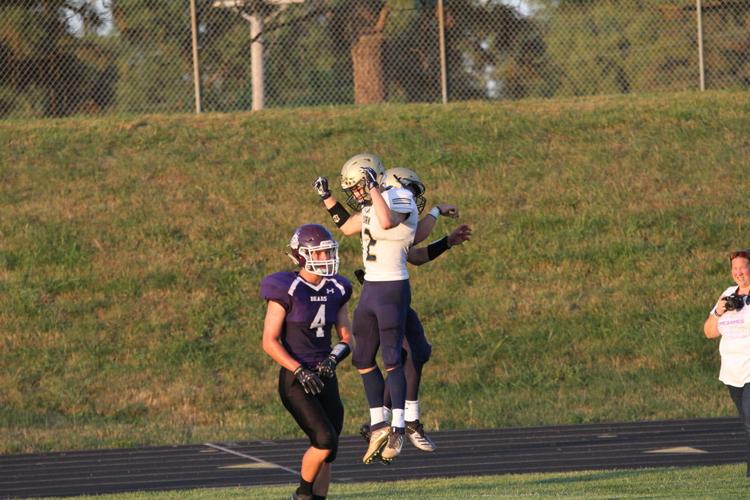 York vs. Blair football 14.jpg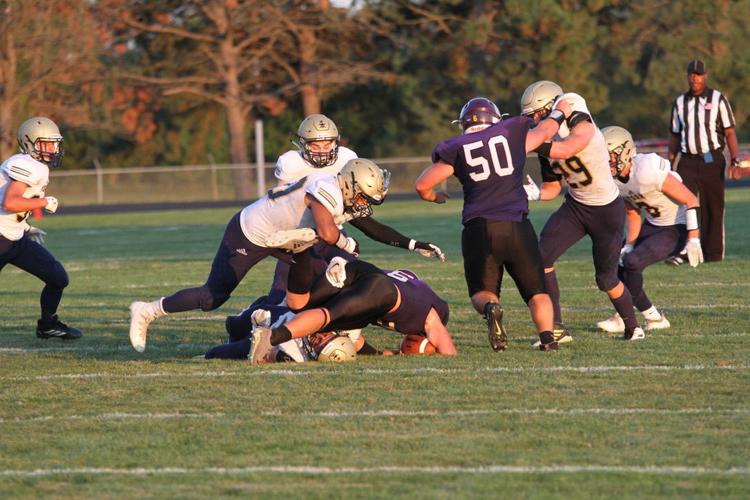 York vs. Blair football 15.jpg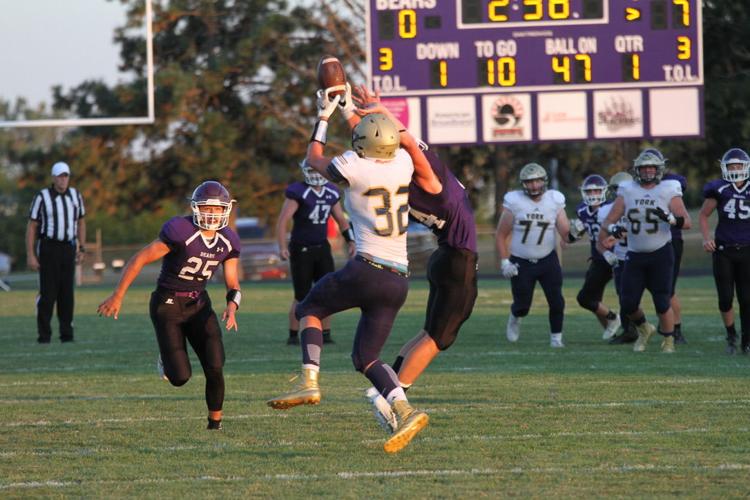 York vs. Blair football 16.jpg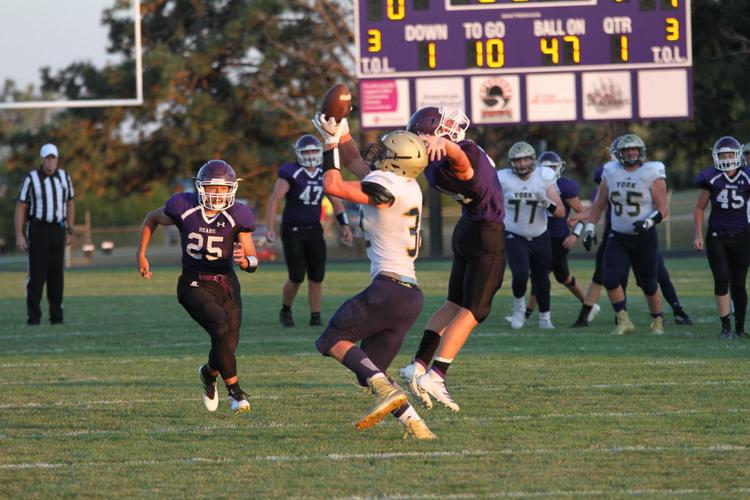 York vs. Blair football 17.jpg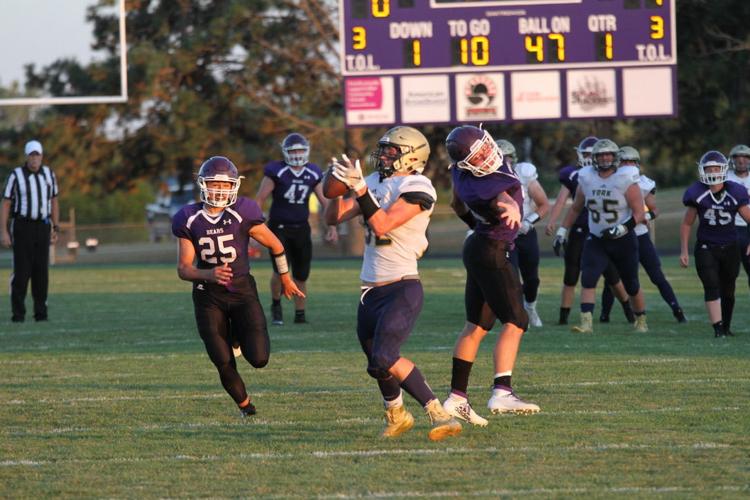 York vs. Blair football 18.jpg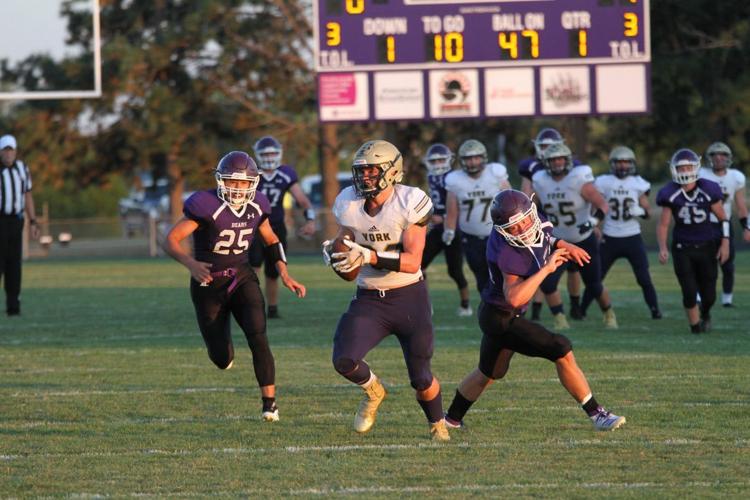 York vs. Blair football 19.jpg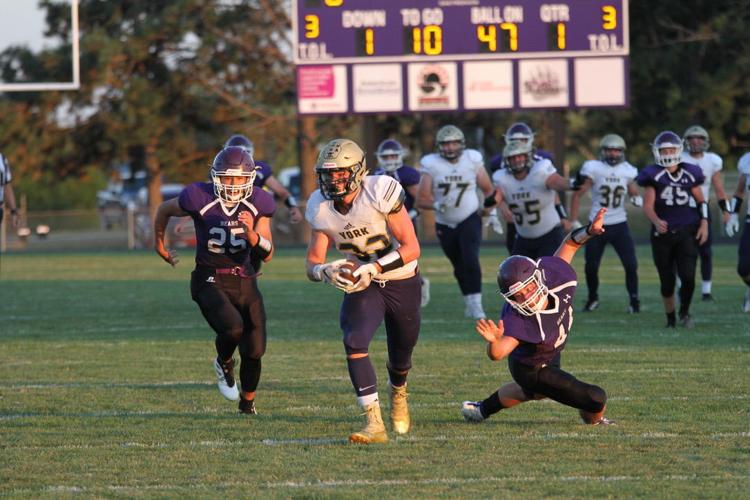 York vs. Blair football 20.jpg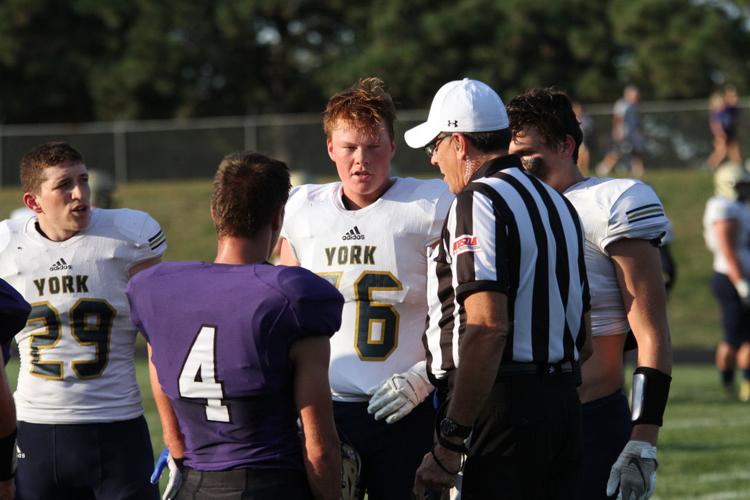 York vs. Blair football 21.jpg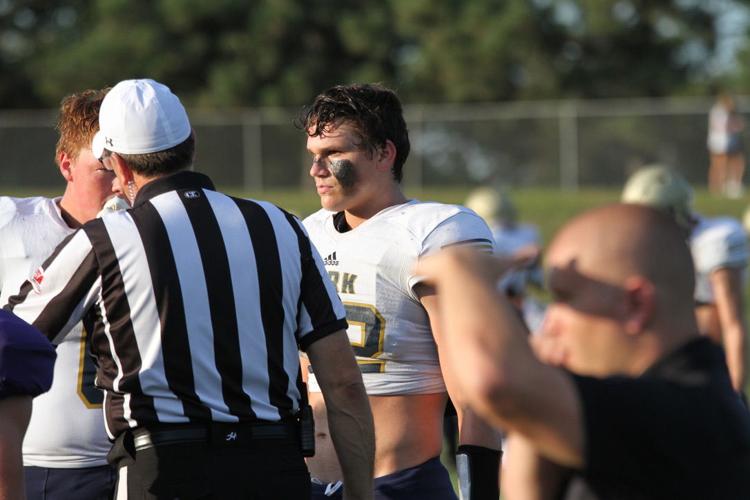 York vs. Blair football 22.jpg
York vs. Blair football 23.jpg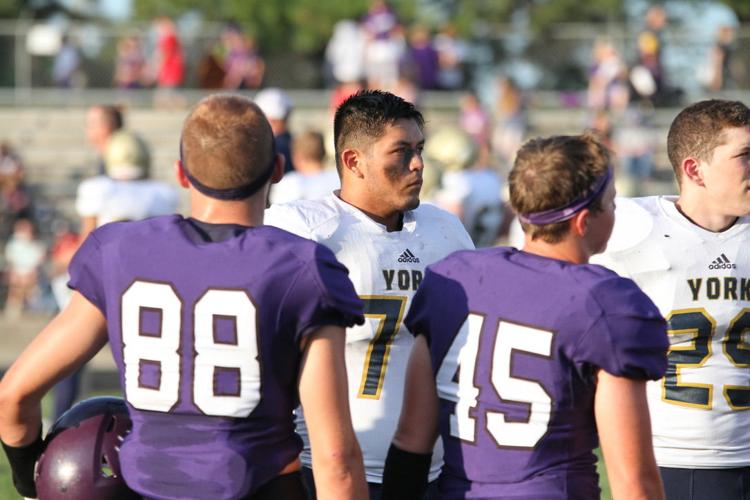 York vs. Blair football 24.jpg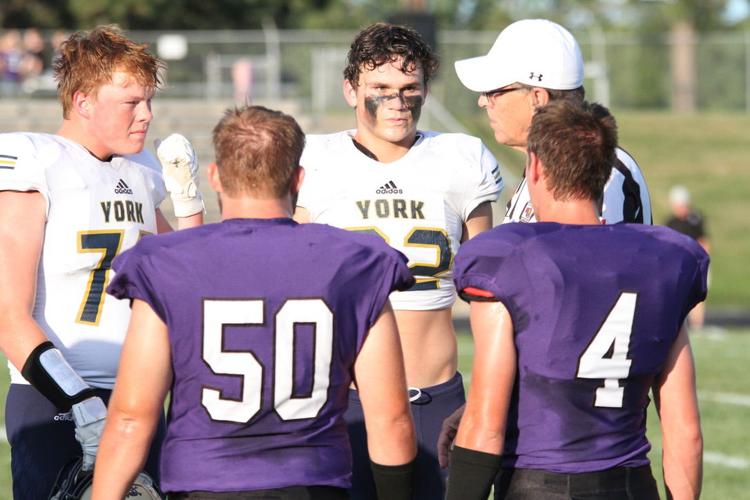 York vs. Blair football 25.jpg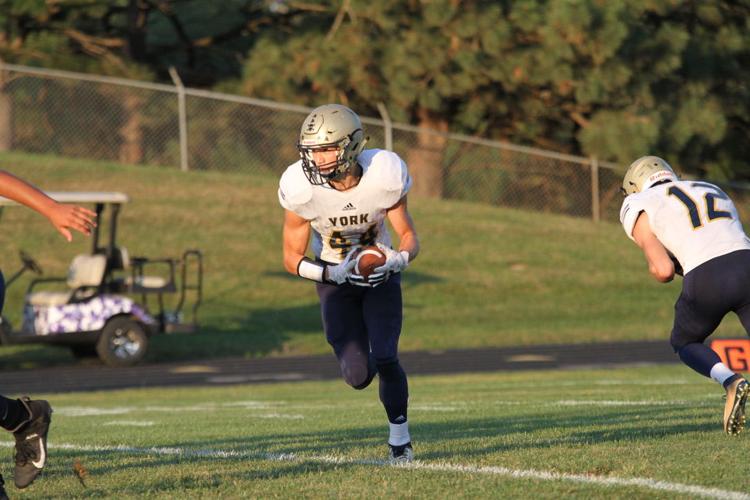 York vs. Blair football 26.jpg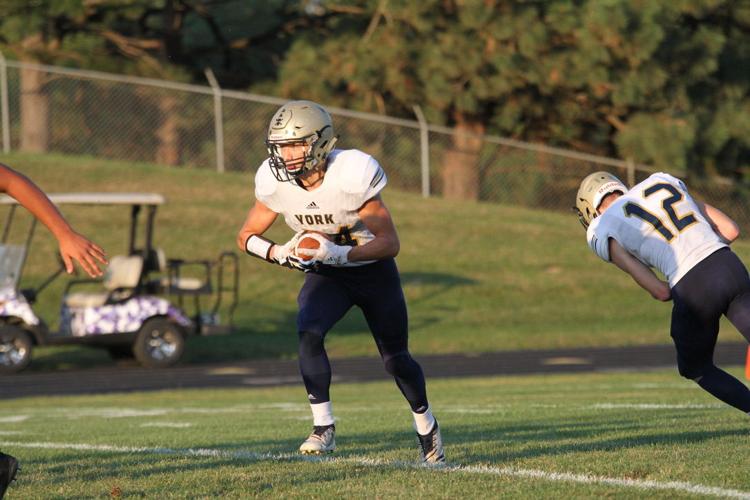 York vs. Blair football 27.jpg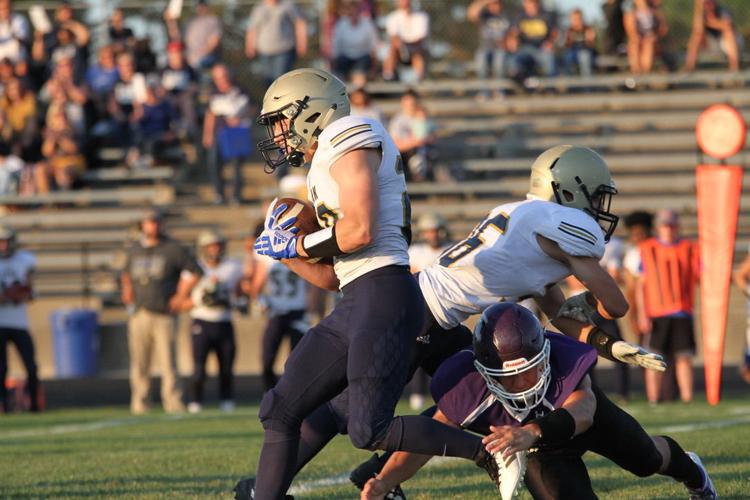 York vs. Blair football 28.jpg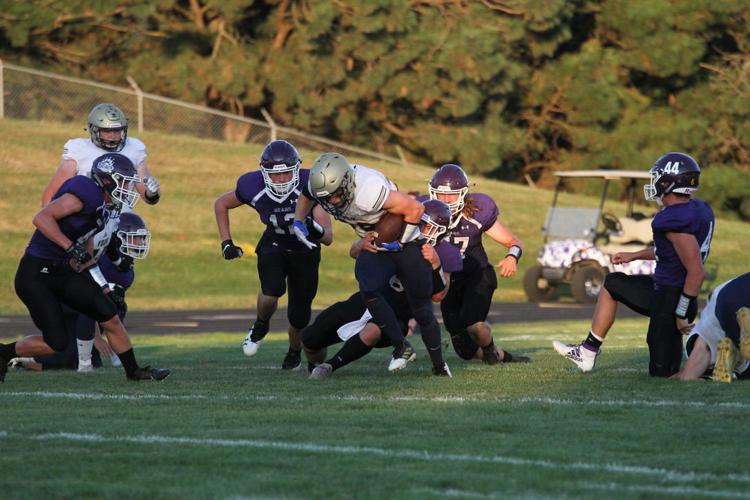 York vs. Blair football 29.jpg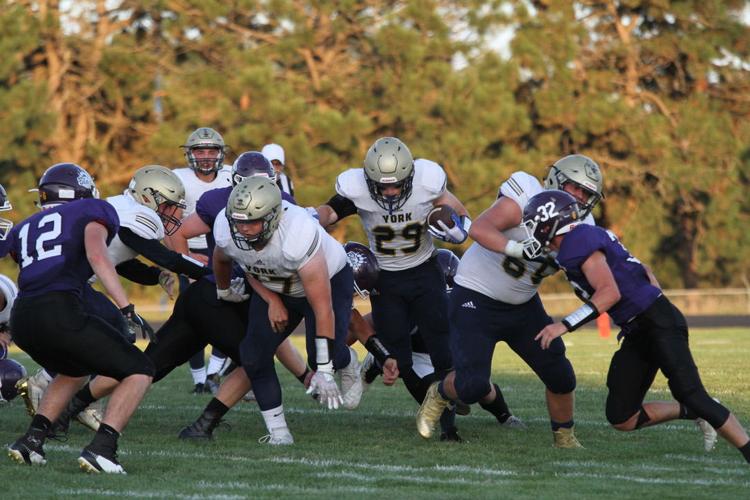 York vs. Blair football 30.jpg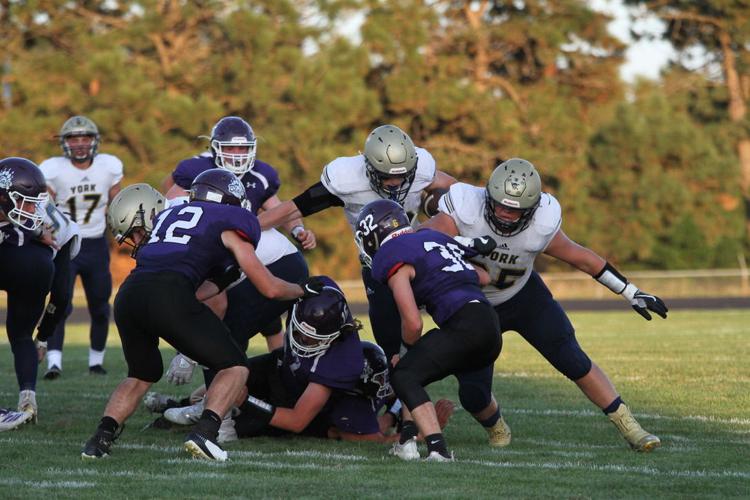 York vs. Blair football 31.jpg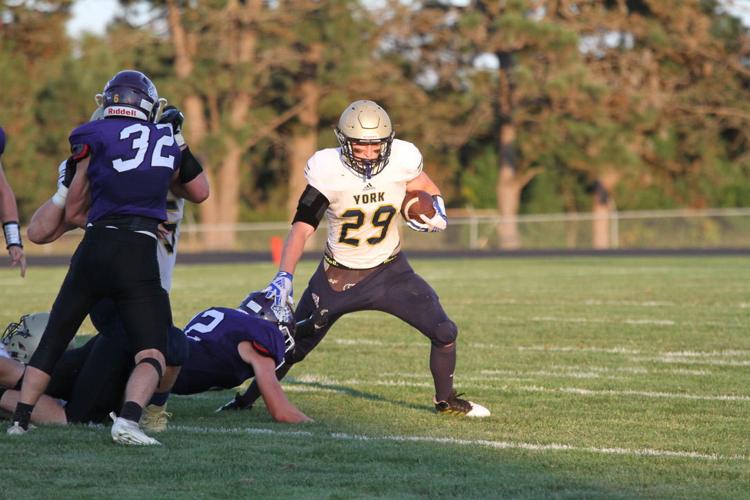 York vs. Blair football 32.jpg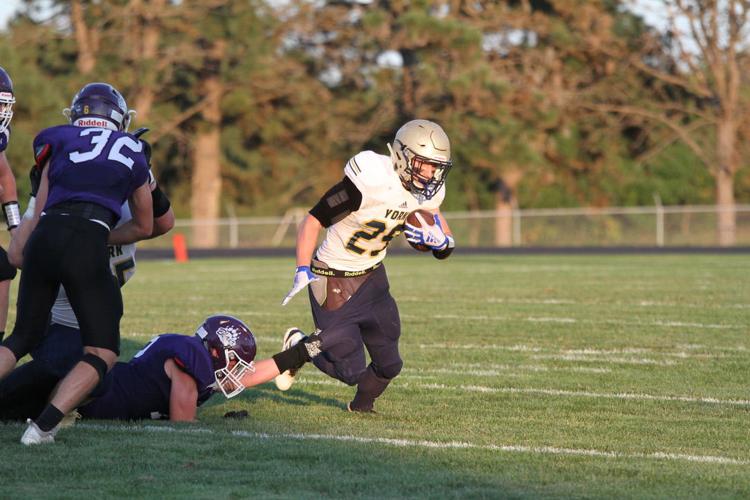 York vs. Blair football 33.jpg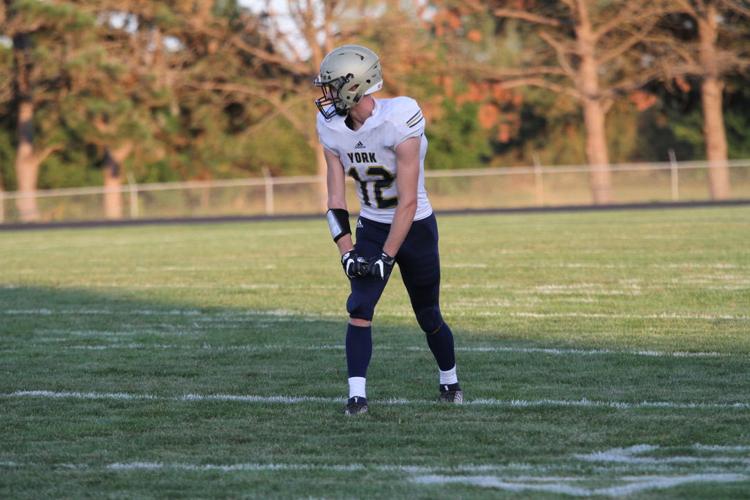 York vs. Blair football 34.jpg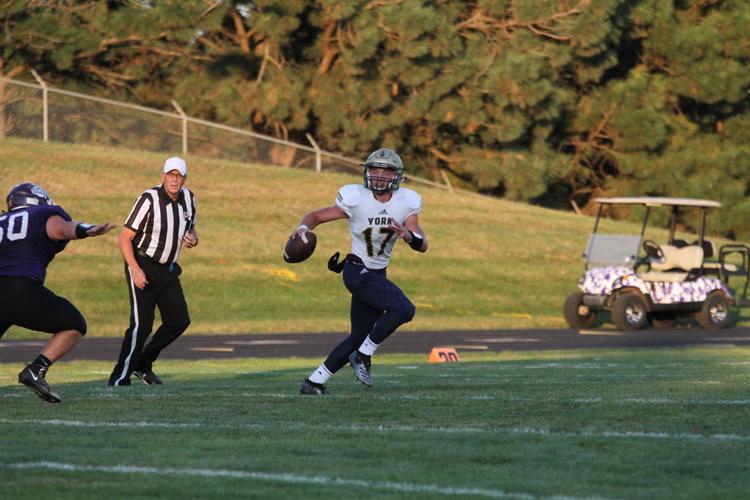 York vs. Blair football 35.jpg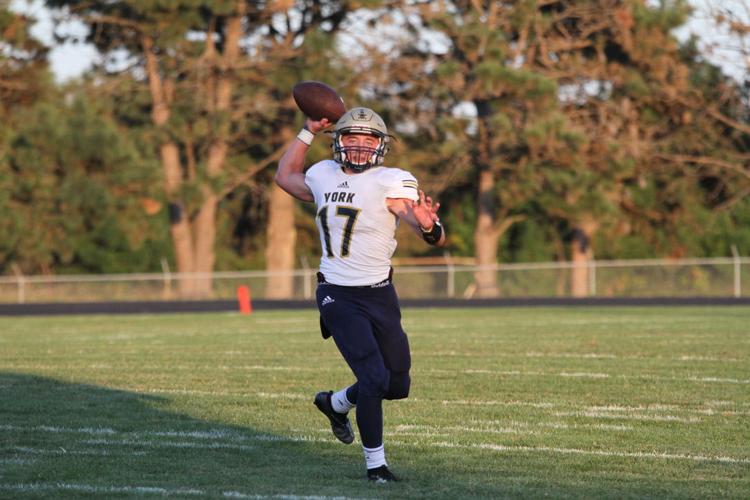 York vs. Blair football 36.jpg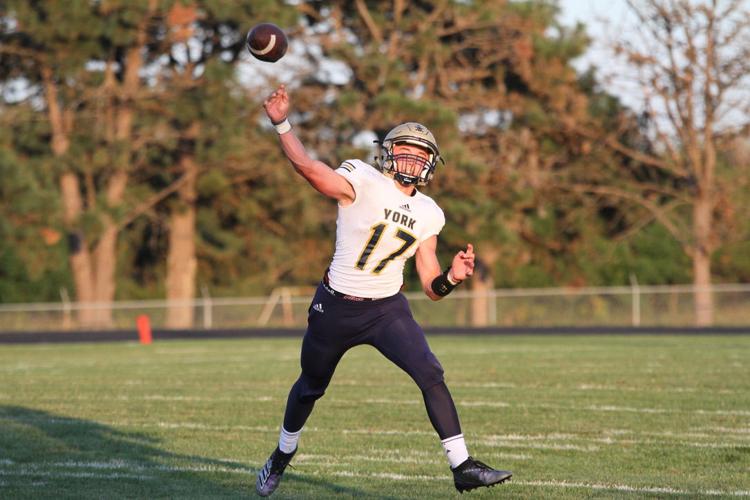 York vs. Blair football 37.jpg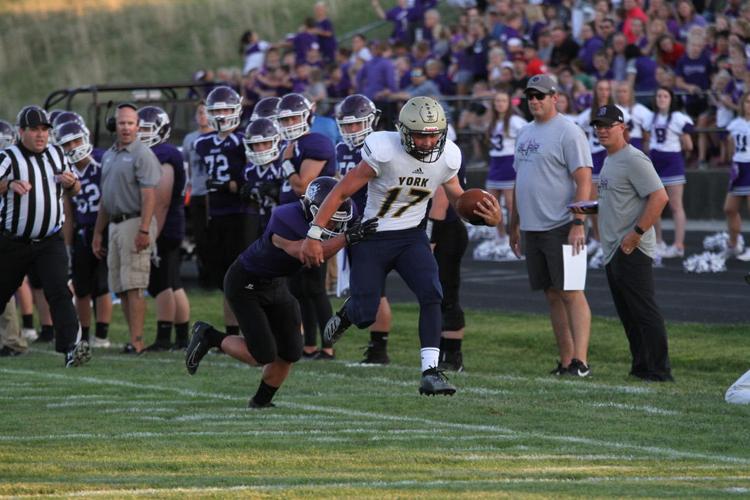 York vs. Blair football 38.jpg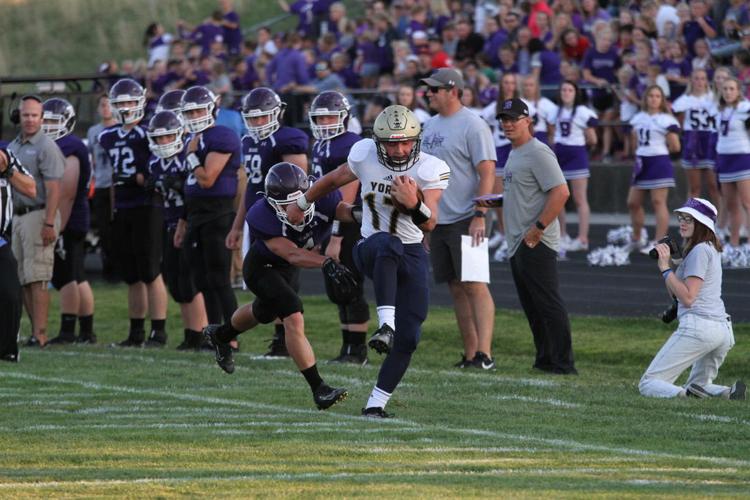 York vs. Blair football 39.jpg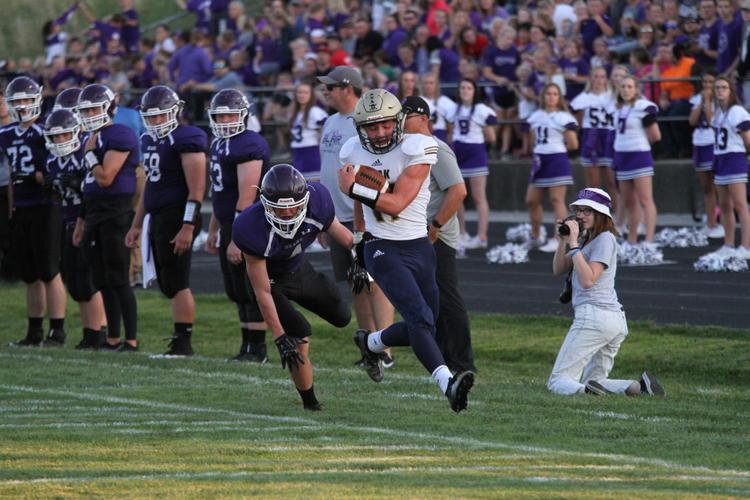 York vs. Blair football 40.jpg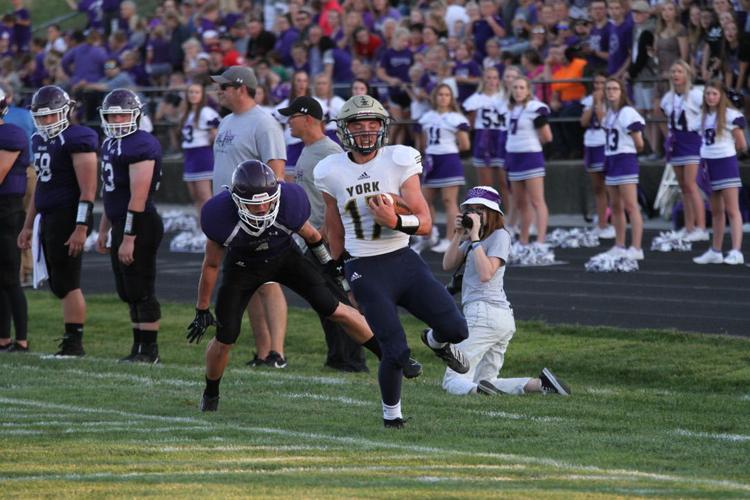 York vs. Blair football 41.jpg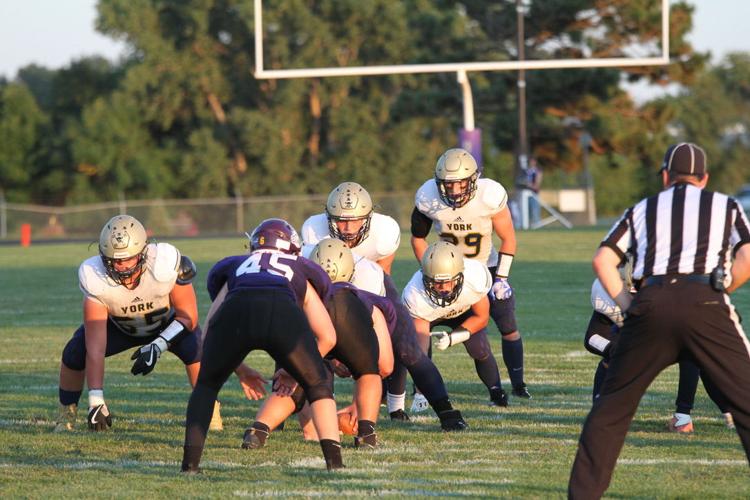 York vs. Blair football 42.jpg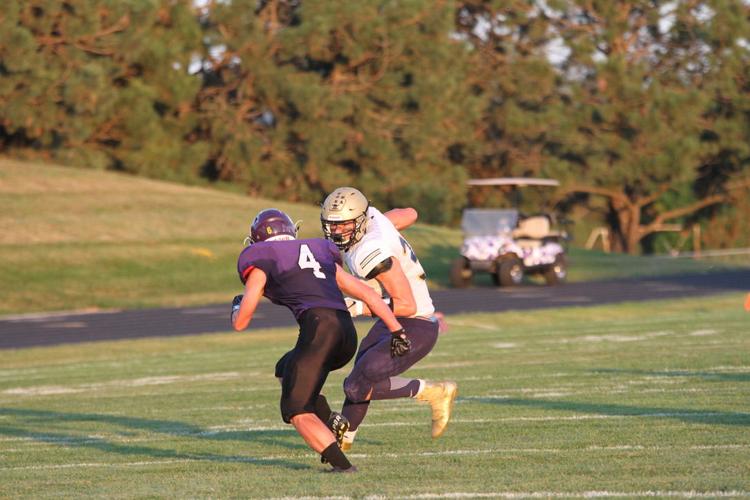 York vs. Blair football 43.jpg
York vs. Blair football 44.jpg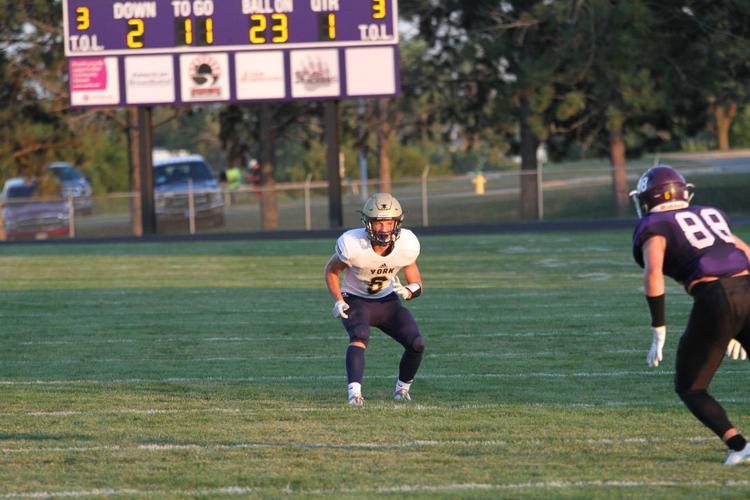 York vs. Blair football 45.jpg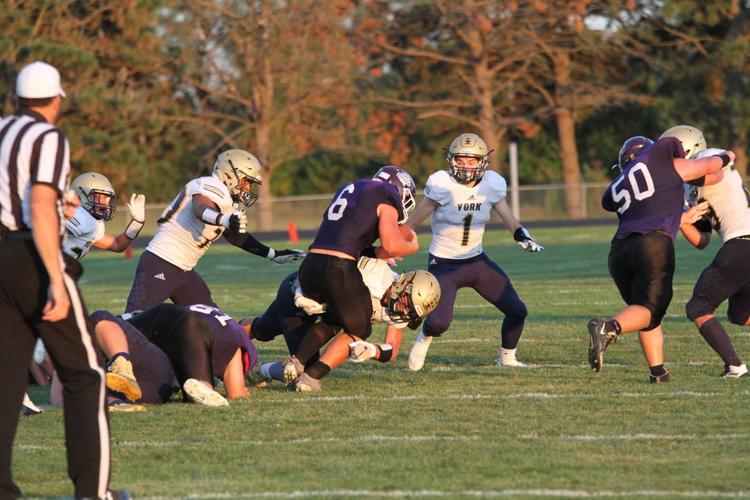 York vs. Blair football 46.jpg
York vs. Blair football 47.jpg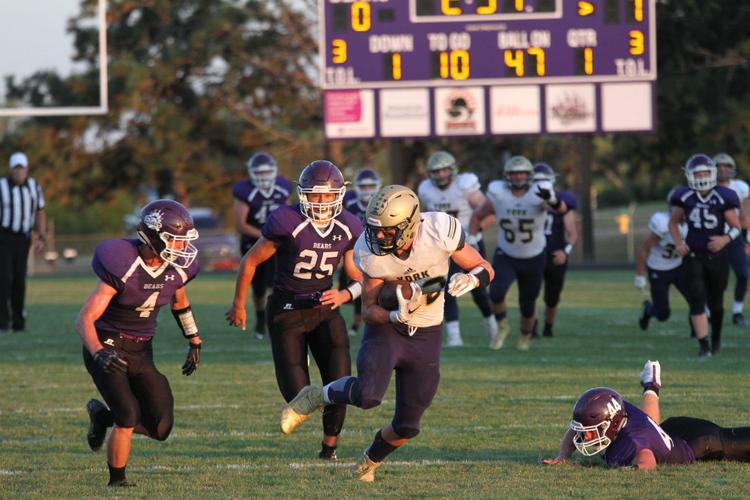 York vs. Blair football 48.jpg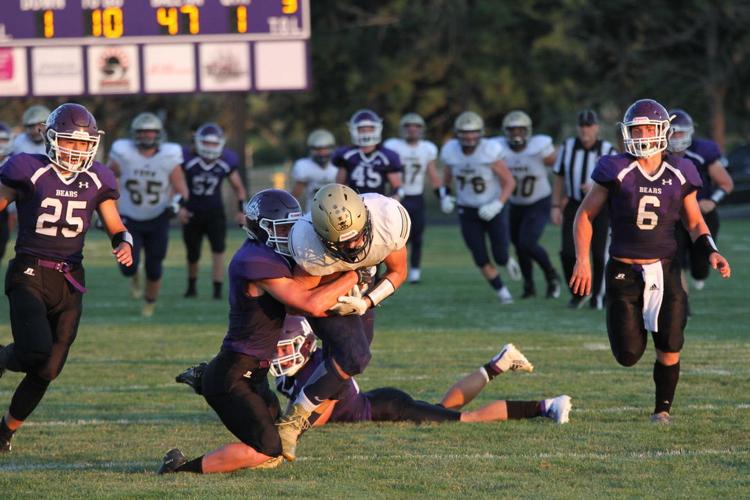 York vs. Blair football 49.jpg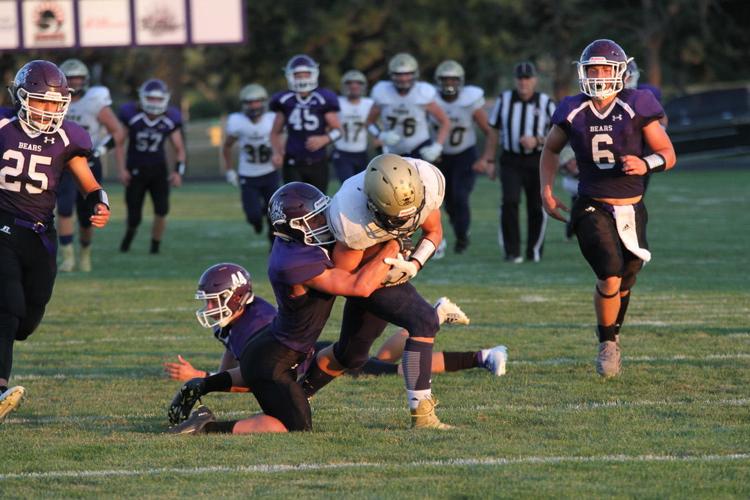 York vs. Blair football 50.jpg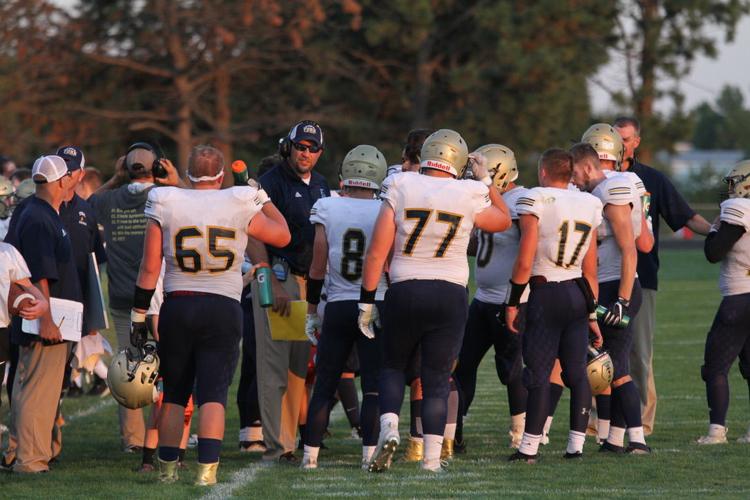 York vs. Blair football 51.jpg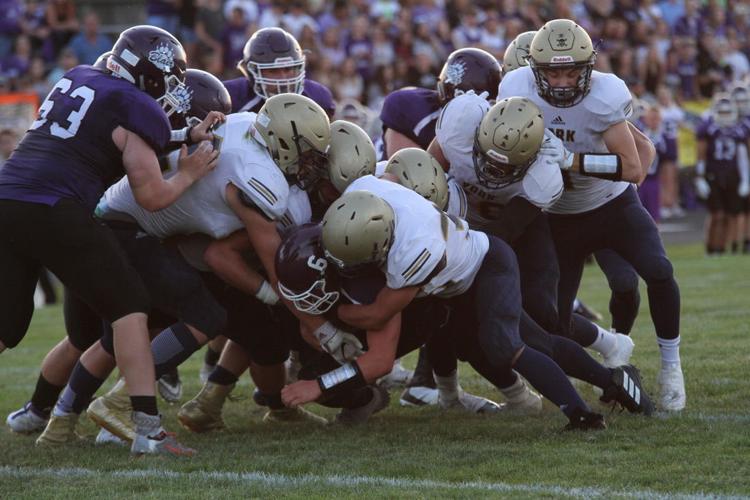 York vs. Blair football 52.jpg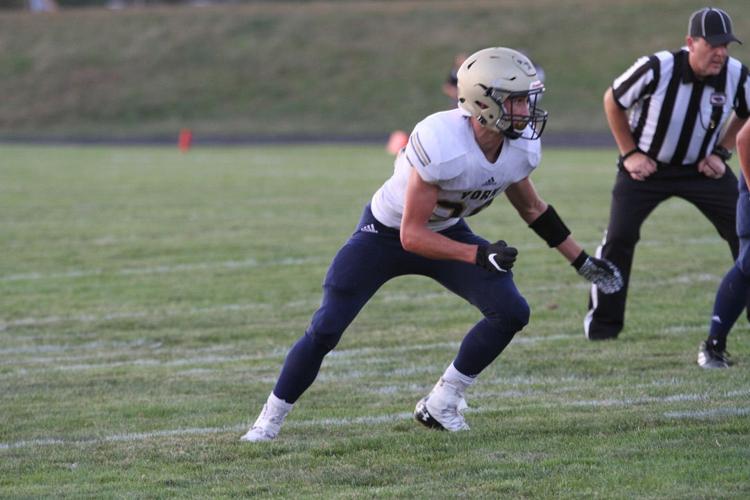 York vs. Blair football 53.jpg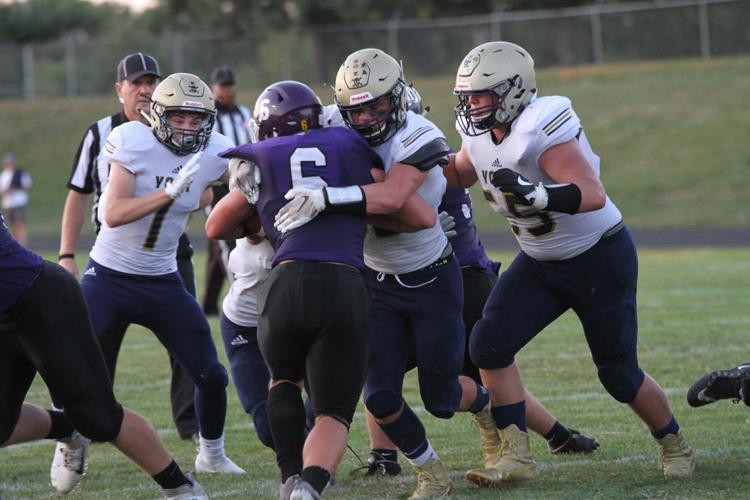 York vs. Blair football 54.jpg