YORK – Things got tough for the York Dukes football team last week in McCook. The Dukes lost 21-0 and were unable to put points on the scoreboard in a mistake-filled game.
It likely won't get any easier this Friday when the Class B defending champ and undefeated No. 1-rated team, which is riding a 16-game winning streak, visits East Hill Stadium.
That'd be the Omaha Skutt Catholic SkyHawks, who are 3-0 after wins against Bennington, Omaha Roncalli Catholic and Blair.
The SkyHawks and their ultra-talented North Dakota State football commit, Tyson Gordon, may pose the biggest challenge of the season for York. But this 2019 SkyHawk group isn't doing anything that Skutt teams from years past haven't done, says York head coach Glen Snodgrass.
"This is a typical Skutt team. I don't know that they're a whole lot better or worse than any of the other Skutt teams that we've seen in the past nine years," he said. "They're solid on defense, they are going to be very, very physical and run the ball on offense. It's not going to be the spread, basketball-on-turf type of offense that you see nowadays. It's old-school football."
---
When Skutt has the ball
Through three games, Skutt's offense is averaging a whopping 446 total yards, rushing for 268 and passing for 178.
Gordon, the 6-foot-3 senior quarterback who will play safety in Fargo next fall, has provided the offense with big plays. He's rushed for 278 yards (8.9 yards per carry), five touchdowns and has broken off scoring runs of 79, 54 and 17 yards. He's completed 60 percent of his passes (24 of 40) for 484 yards and six touchdowns without an interception.
Gordon is a smooth, explosive and smart athlete, says Snodgrass.
"With Skutt's option offense, it puts so much pressure on your defense," Snodgrass said. "But when you put a kid like that (Gordon) out there who can just explode for 80 yards on any play, it really makes it tough to defend."
It won't all be Gordon, though. Skutt will give plenty of carries to a rotation of backs that include Grant Diesing (46 carries, 289 yards, three touchdowns) and Gunner Ott (30 carries, 209 yards, four scores).
York's defense, however, has enjoyed an extremely strong start to the year. The Dukes are holding opposing offenses to just 7.6 points (that's without McCook's fourth-quarter special teams' scoop and score last week) and 265 total yards per game with just 143 rushing. York's defense is likely one of the best that Skutt's offense will see this year.
"We've had our issues on offense, but our defense played well enough to beat McCook," Snodgrass said. "Our defense probably won our game against Blair and was really good against Alliance. So it's probably one of the better defenses they (Skutt) will see this year, but we have a long ways to go before we start tooting our horn too much. We'll go out there and play hard and physical like always."
---
When York has the ball
When you talk Skutt, the first thing you think of should be the defense, says Snodgrass. It's consistently good every year.
"They're a defensive team. Their offense compliments the defense," Snodgrass said.
Look for Skutt to likely use four down linemen with two linebackers as its base defense. The SkyHawks have allowed an average of 380 total yards per game, 272 passing and 107 rushing. But it's worth noting they have played a couple good offenses in Bennington and Roncalli.
Against Blair, a team York beat 14-0 a couple weeks ago, Skutt held the Bears to 275 total yards and 159 on the ground.
"They're not going to blitz a ton, but they will put a lot of speed on the field and put physical linebackers and big linemen up there and not make mistakes," Snodgrass said.
Gordon will have the attention of the York offense, too. He picked off a pass against Blair.
"When he's on defense, you really have to place your balls in the right spot when you're throwing passes because if you put too much air under one, or if it's in the wrong spot, he's picking that off every single time," Snodgrass said of Gordon.
Of course, York's run-oriented offense will need to have more success than it's had in the past two games. The Dukes were held to just 73 rushing yards against Blair and 54 against McCook.
But if the Dukes knock off the top team in Class B on Friday, it'll likely be because they took care of the ball. York was plus-1 in the turnover margin against Alliance and plus-two against Blair. But in McCook, York was minus-4, and committed 10 penalties. Fix those problems, and things may have turned out differently.
"If we can limit our turnovers and limit our penalties and play a clean game, that's our best shot to get this game Friday," Snodgrass said.
Kickoff is at 7 p.m.
York vs. McCook football 1.JPG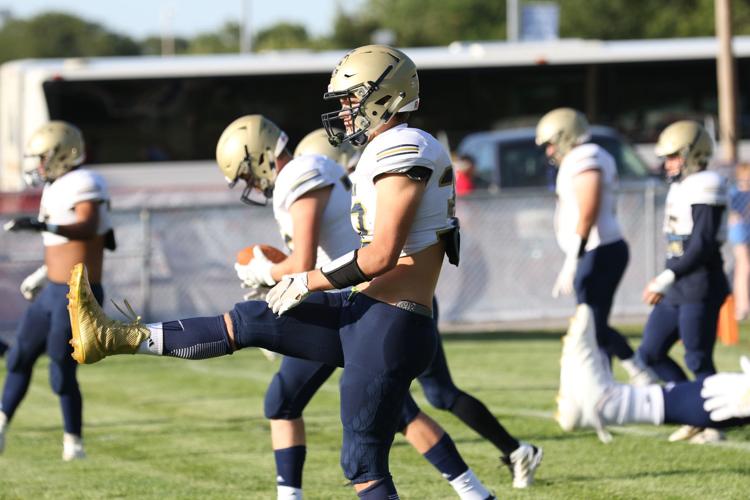 York vs. McCook football 2.JPG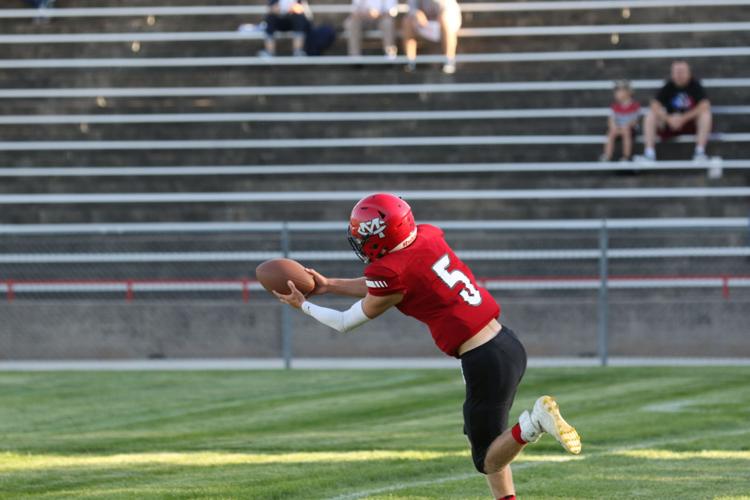 York vs. McCook football 3.JPG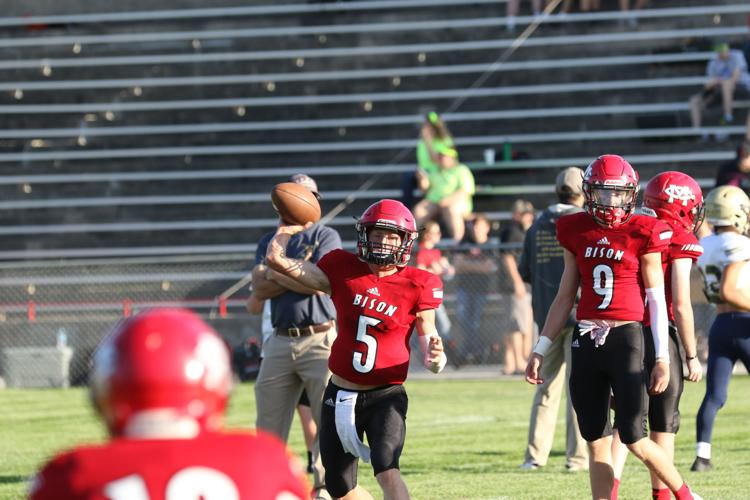 York vs. McCook football 4.JPG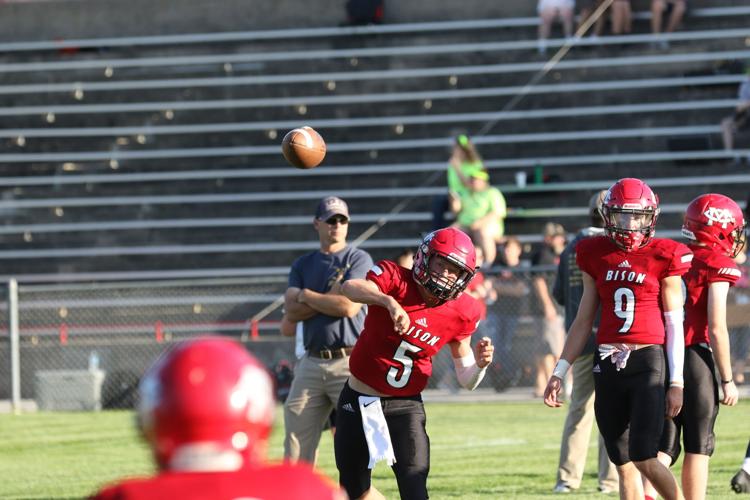 York vs. McCook football 5.JPG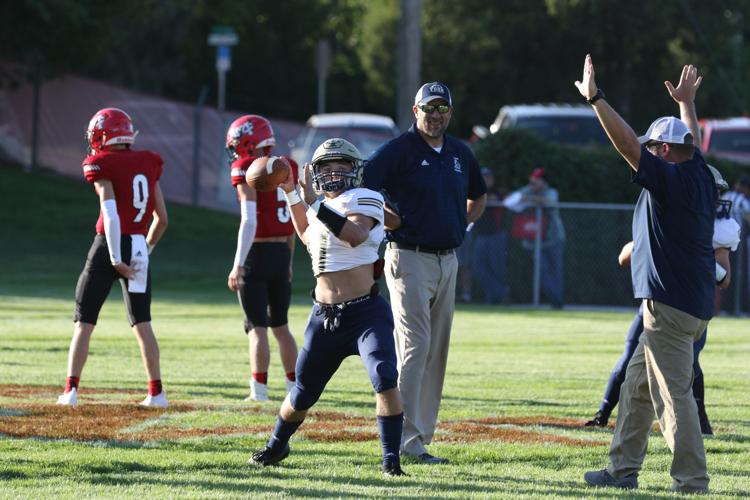 York vs. McCook football 6.JPG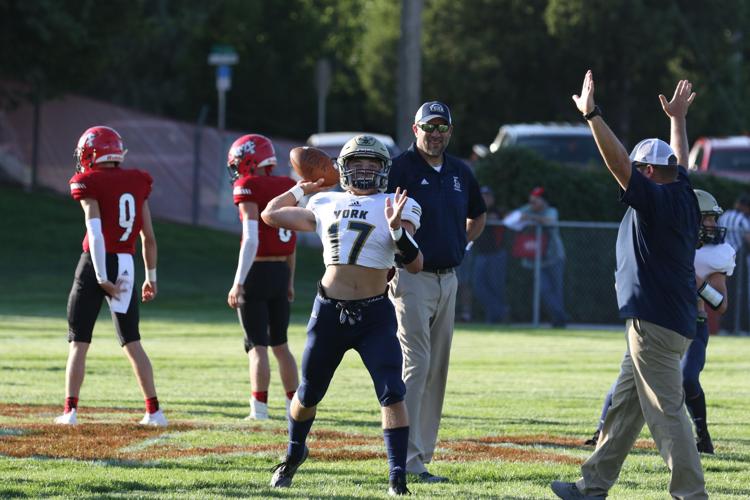 York vs. McCook football 7.JPG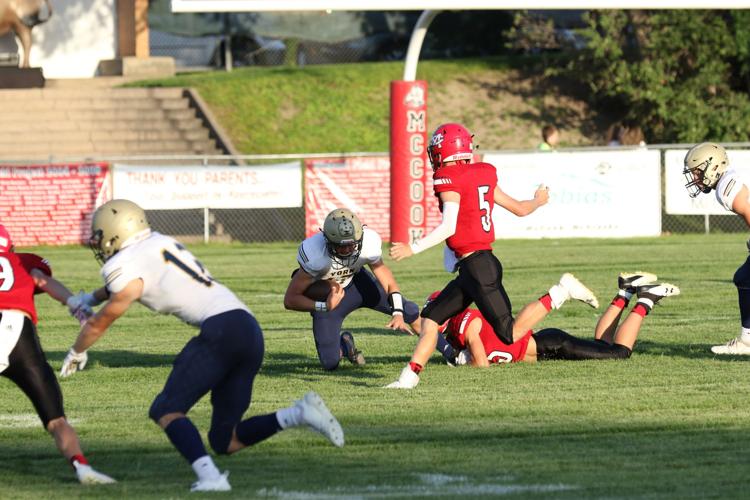 York vs. McCook football 8.JPG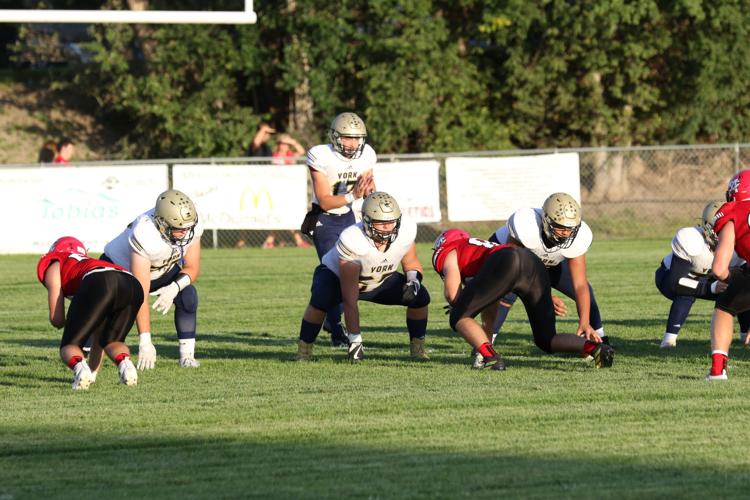 York vs. McCook football 9.JPG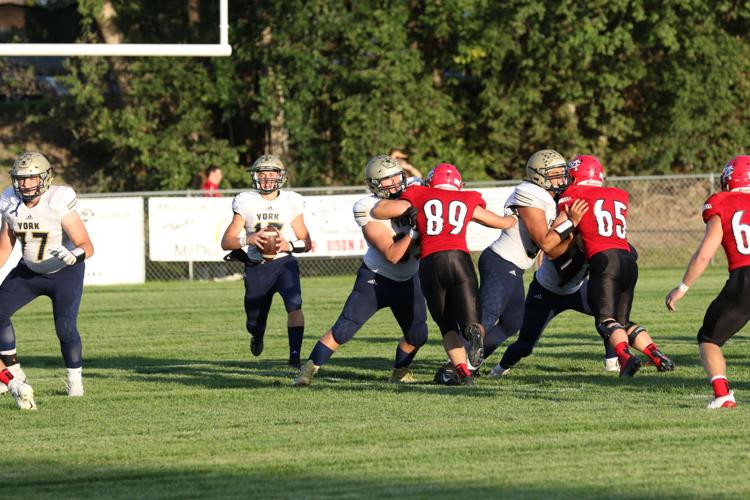 York vs. McCook football 10.JPG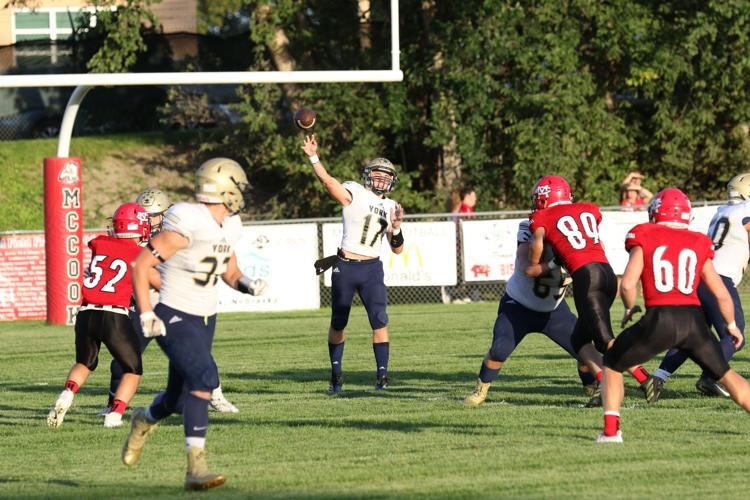 York vs. McCook football 11.JPG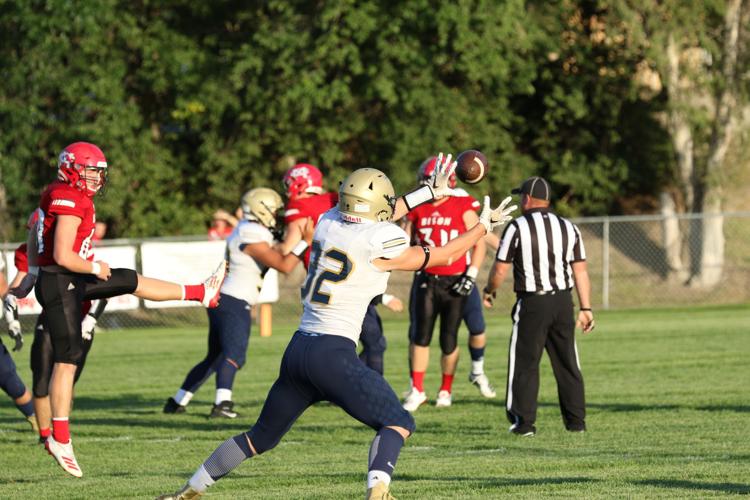 York vs. McCook football 12.JPG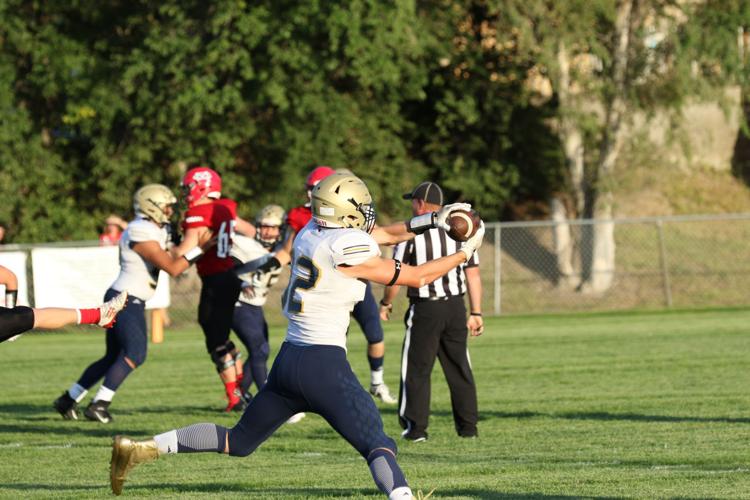 York vs. McCook football 13.JPG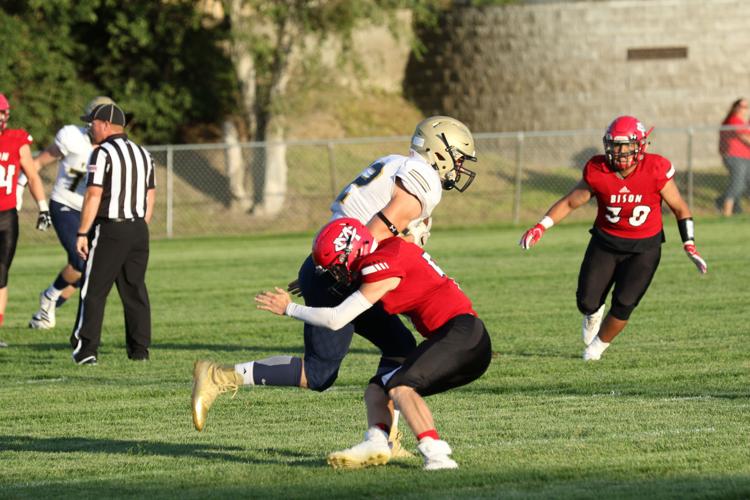 York vs. McCook football 14.JPG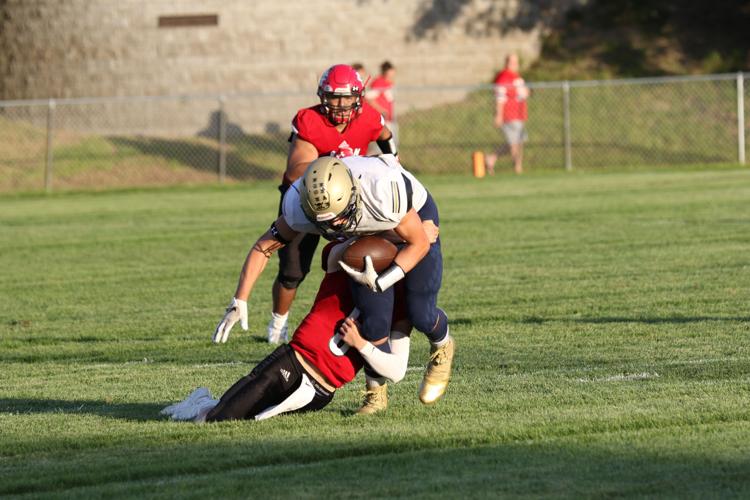 York vs. McCook football 15.JPG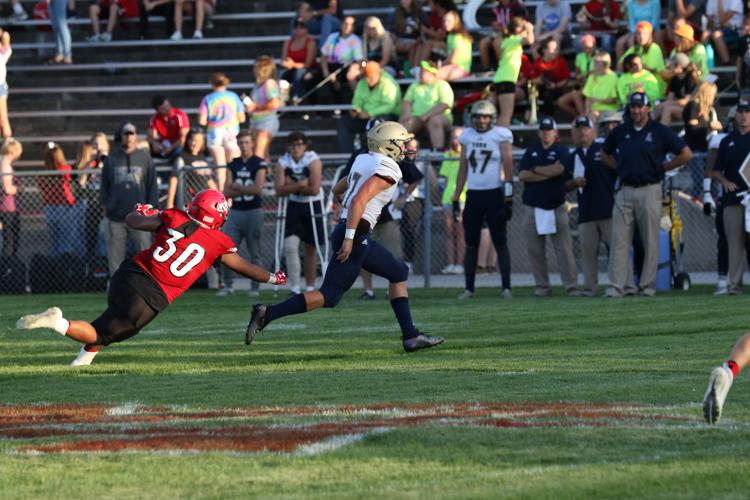 York vs. McCook football 16.JPG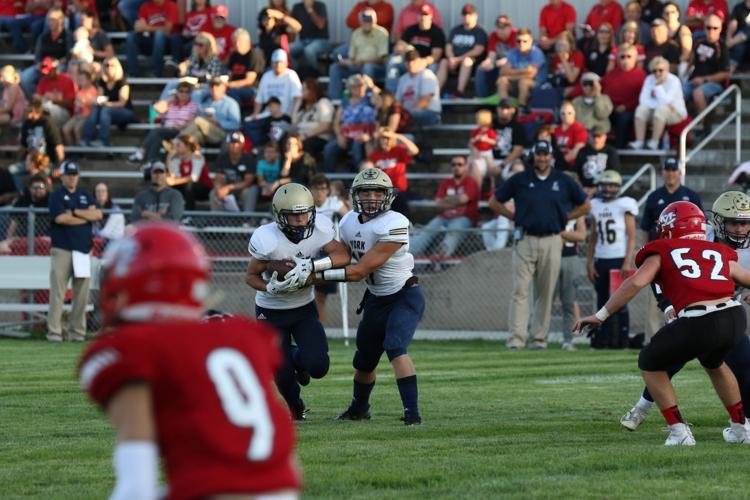 York vs. McCook football 17.JPG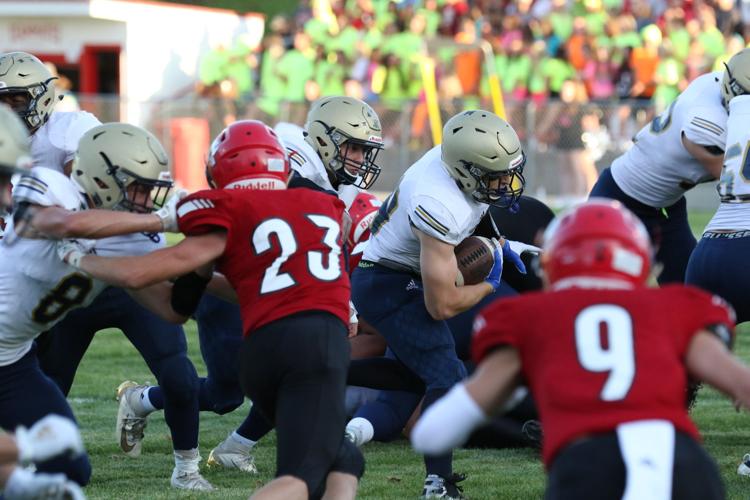 York vs. McCook football 18.JPG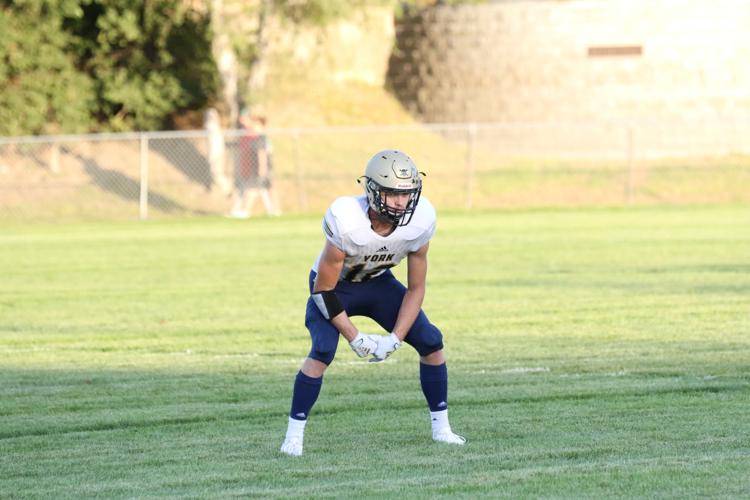 York vs. McCook football 19.JPG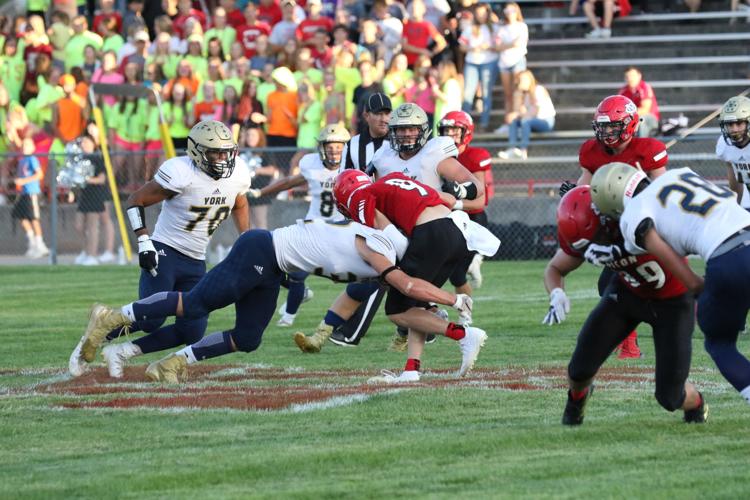 York vs. McCook football 20.JPG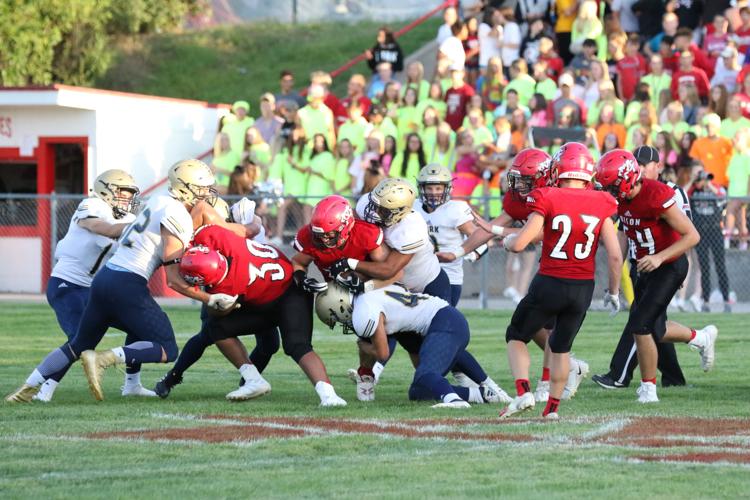 York vs. McCook football 21.JPG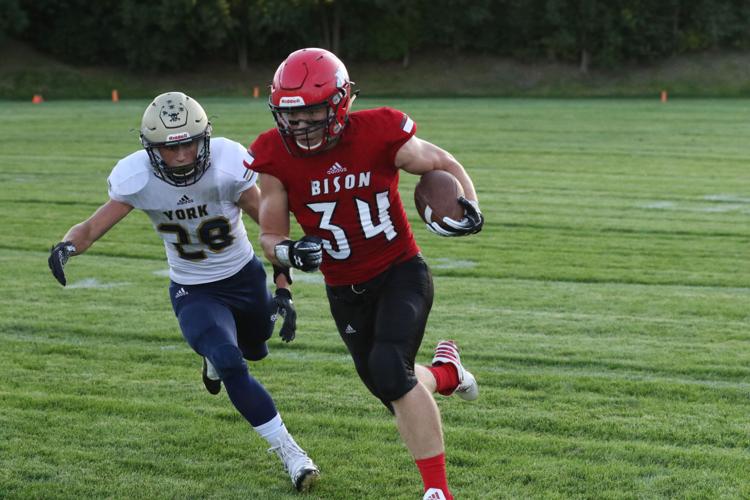 York vs. McCook football 22.JPG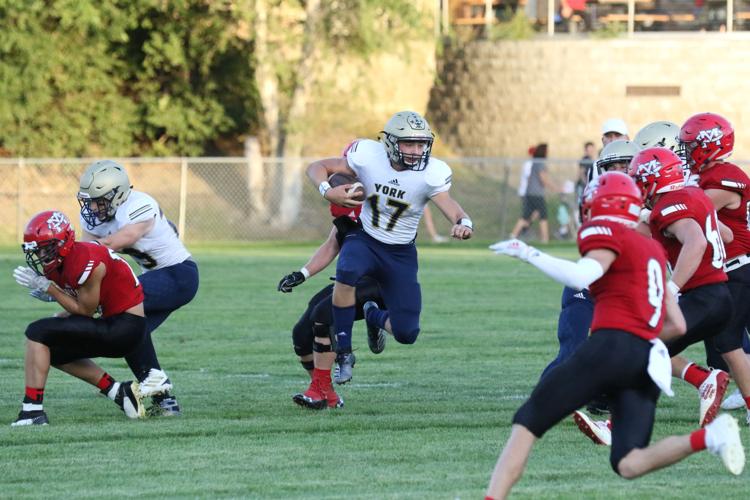 York vs. McCook football 23.JPG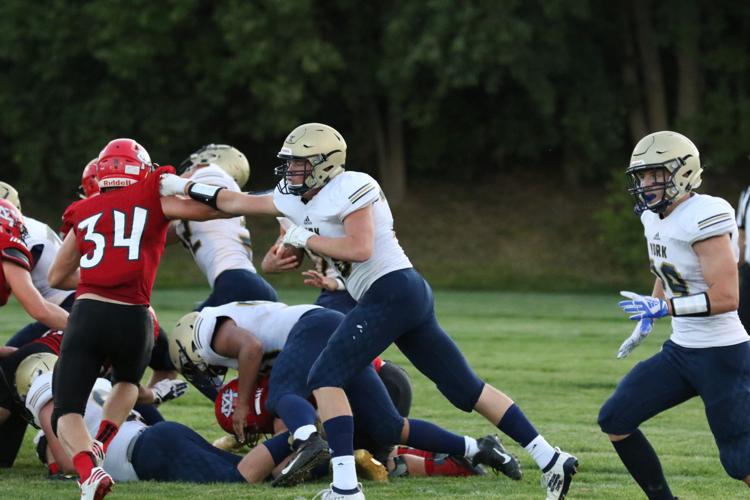 York vs. McCook football 24.JPG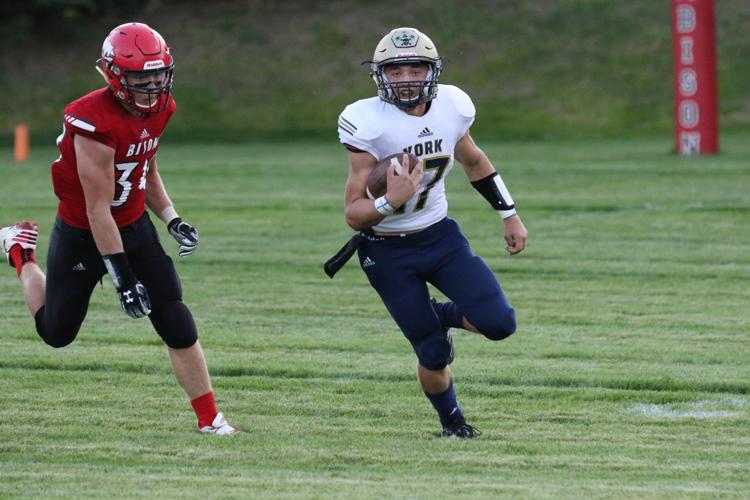 York vs. McCook football 25.JPG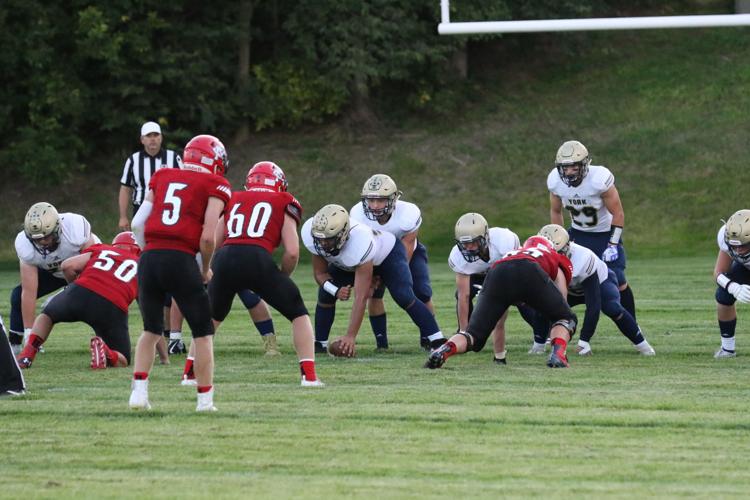 York vs. McCook football 26.JPG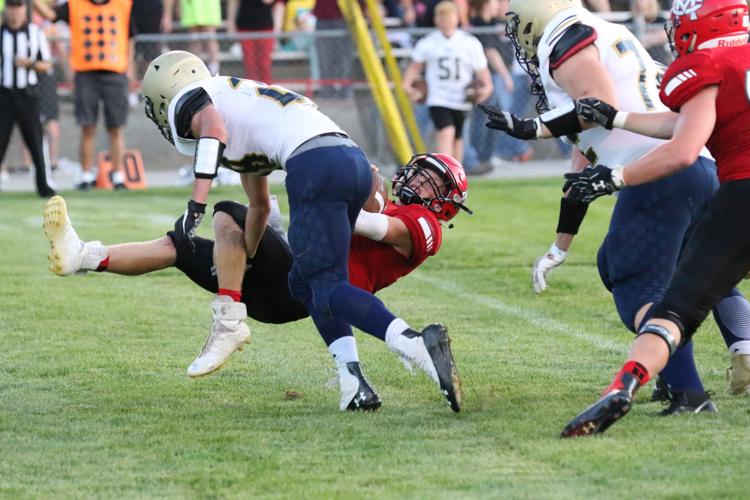 York vs. McCook football 27.JPG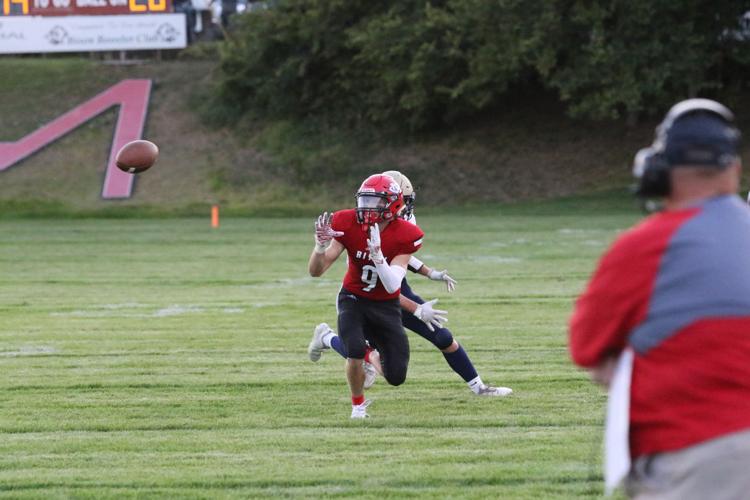 York vs. McCook football 28.JPG