MCCOOK, Neb. — Many believe Friday the 13th to be a day of bad luck. For fans of high-scoring football, that turned out to be true Friday night at Weiland Field in McCook, as the host Bison welcomed the Class B No. 6 York Dukes.
Only one offense scored 14 points in the game, so on a night where the defenses owned the field, it was McCook that did just enough, winning 21-0 to hand York its first loss of the season. The Bison improve to 1-2 while York drops to 2-1 and will host Omaha Skutt Catholic, which beat Blair Friday night, next week at East Hill Stadium.
It was a mistake-filled game for both teams. York committed 10 penalties while McCook had seven.
"We're not going to beat really good teams or any teams with that many mistakes," York head coach Glen Snodgrass said after the game.
Although the Dukes were shut out, their offense did have something brewing on its opening drive of the game, but things abruptly ended when senior running back Jacob Diaz, who is coming off an ankle injury last week against Blair, was stripped. The Bison recovered on its own 25. The Dukes struggled to move the ball after that, finishing the game with just 120 total yards and 53 rushing.
"Our defense played great, we were in bad positions the whole game. But I need to put our offense in better positions and situations," Snodgrass said. "I need to figure out something offensively, because it's been a struggle all year, but tonight was as much of a struggle as we've ever been through offensively, and I need to get better. I'm the head coach and the offensive coordinator. We need to find answers."
McCook's offense, on the other hand, chipped away at the physical York defense with its rushing game. The Bison racked up 317 total yards and rushed for 263. Alec Langan's 1-yard plunge put McCook on top, 7-0, just before the end of the first quarter. Then in the third, Corban Jernigan's 2-yard run gave the hosts a 14-0 edge.
Then things got wacky in the fourth. With McCook forced to punt, the Dukes managed to block it. With the loose ball on the ground, McCook's Torrington Ford scooped it and sprinted 50 yards for the touchdown.
Going into the game, McCook head coach Jeff Gross knew his team hadn't been playing its best. But the week leading up to the York game made him feel good about the Bison's chances.
"I've been coaching 22 years at McCook and we've never had as much improvement from one week to the next as we did this week," Gross said. "We made massive amounts of improvement on the offensive line and that showed tonight with us being able to control the clock. We have a good defense, but our offense has not given our defense a chance to even be in the ball game the last couple weeks.
"Just some old-fashioned, old-school offensive continuity gave us a chance."
The play from senior dual-threat quarterback Camryn Berry didn't hurt either. Berry managed the offense while also contributing on defense in a big way by picking off York quarterback Ty Bartholomew three times.
"Camryn bailed us out three different times," Gross said. "But offensively, I thought the story of the game was us being able to control the clock and take a lot of yards and a lot of time and punch two across."
At McCook (1-2) 7 0 7 7 — 21
M: Alec Langan 1 run (Luke Maris extra point)
M: Corban Jernigan 2 run (Maris extra point)
M: Torrington Ford 50 scoop and score (Maris extra point)
York vs. McCook football 1.JPG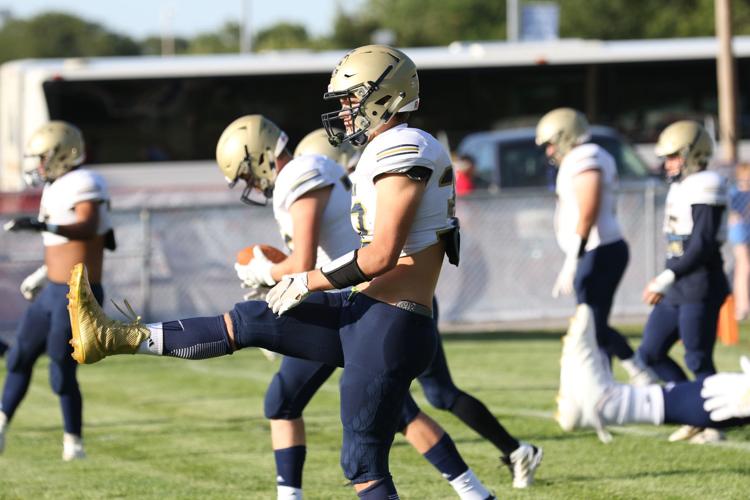 York vs. McCook football 2.JPG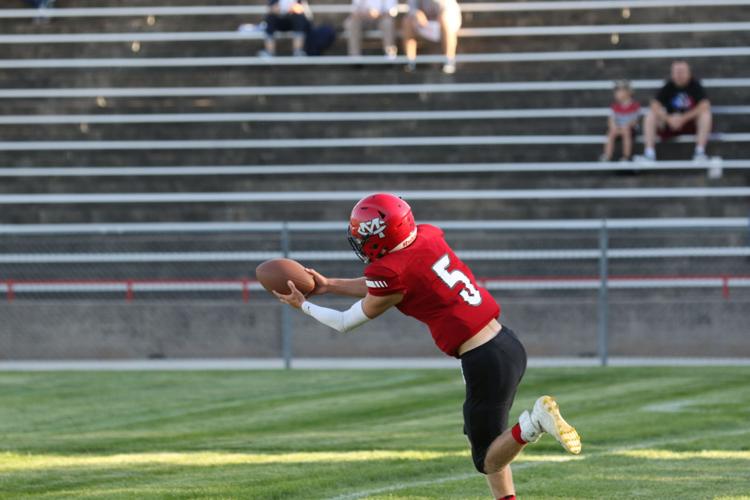 York vs. McCook football 3.JPG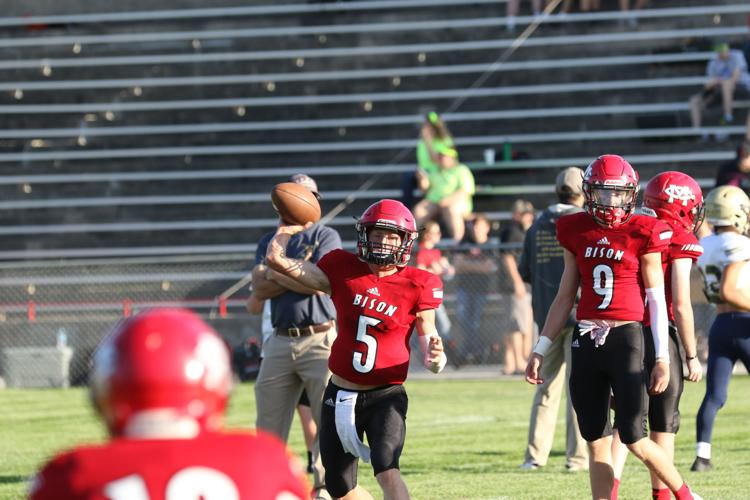 York vs. McCook football 4.JPG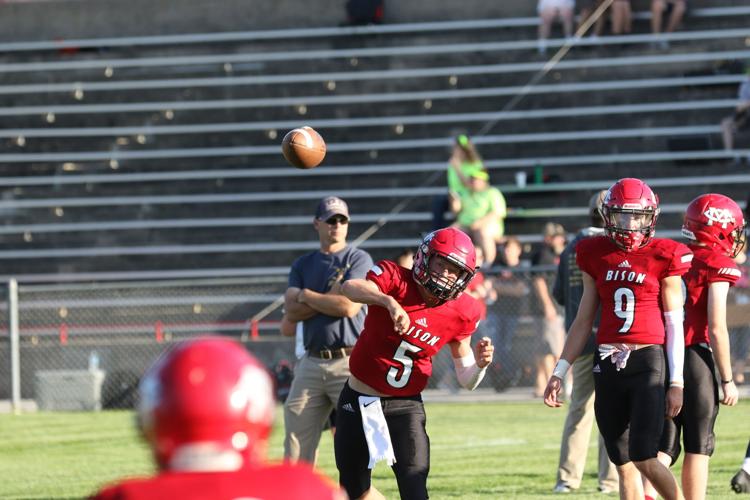 York vs. McCook football 5.JPG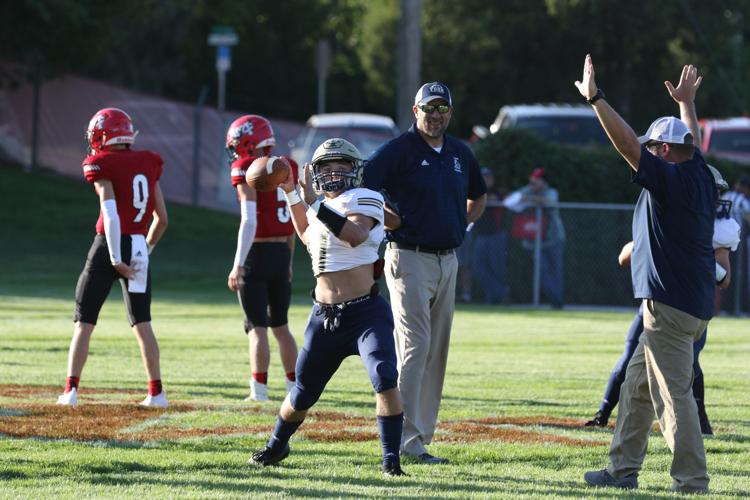 York vs. McCook football 6.JPG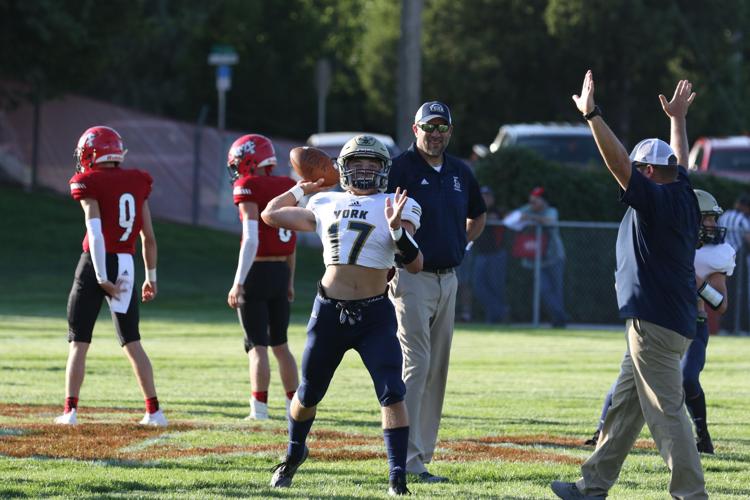 York vs. McCook football 7.JPG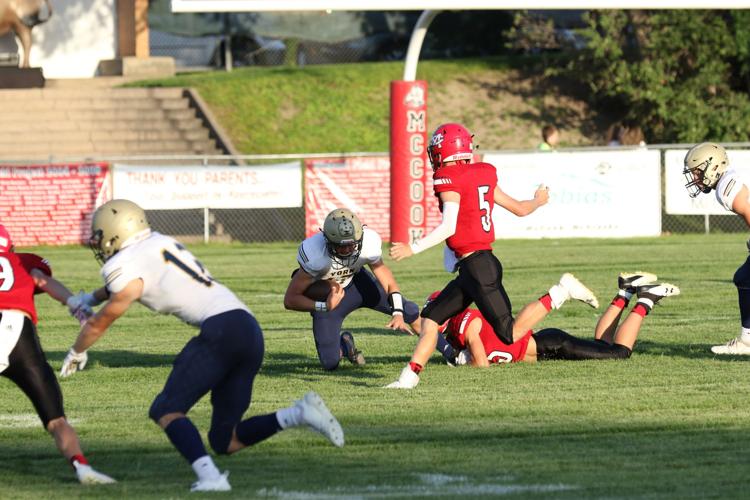 York vs. McCook football 8.JPG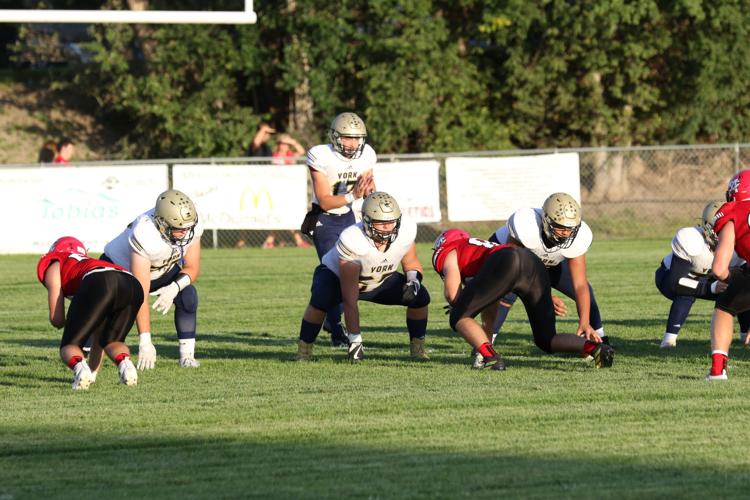 York vs. McCook football 9.JPG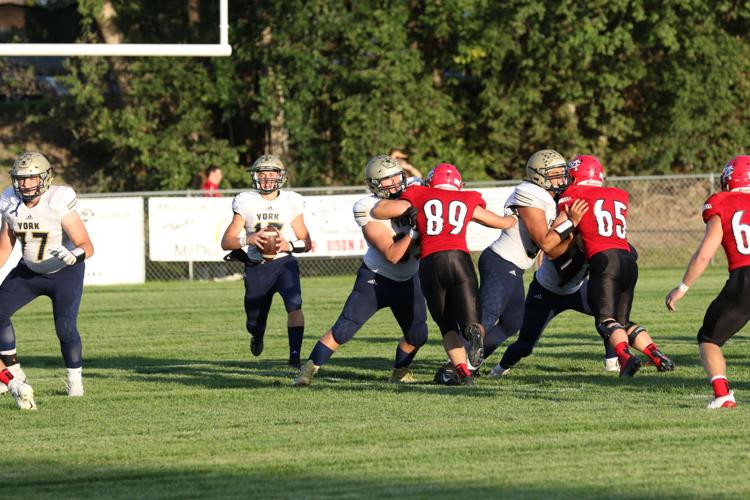 York vs. McCook football 10.JPG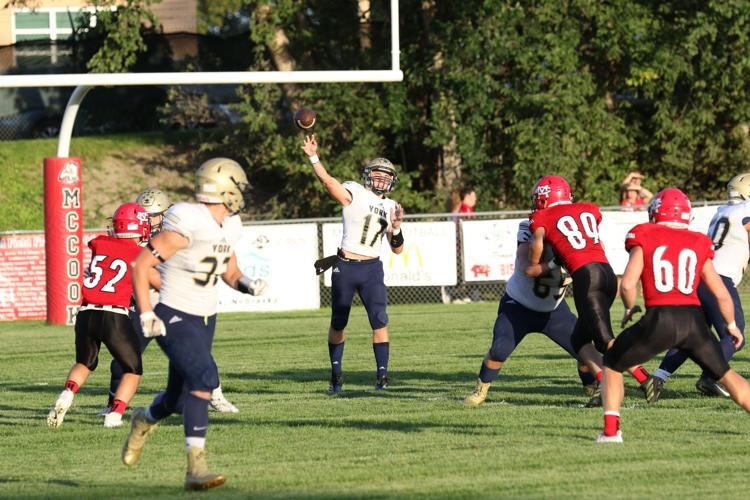 York vs. McCook football 11.JPG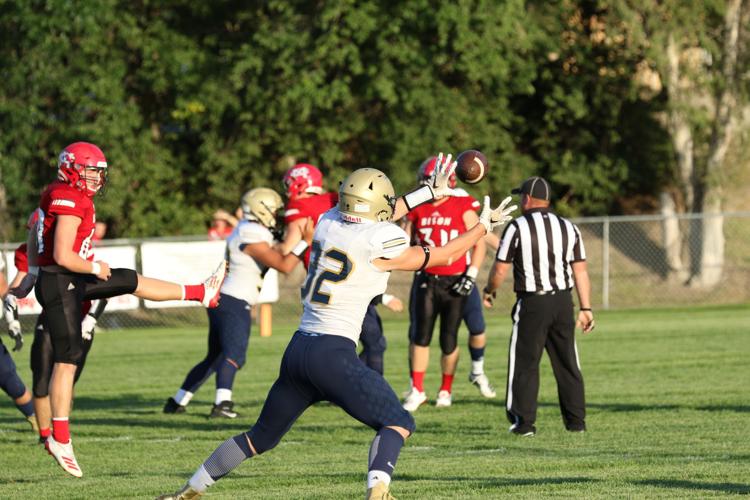 York vs. McCook football 12.JPG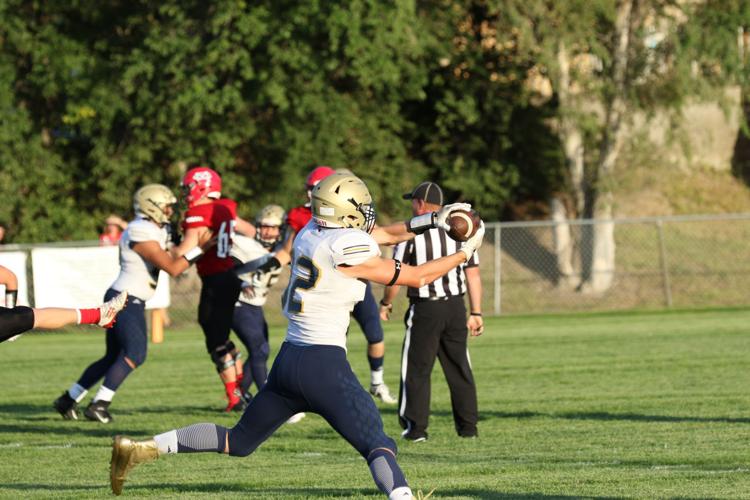 York vs. McCook football 13.JPG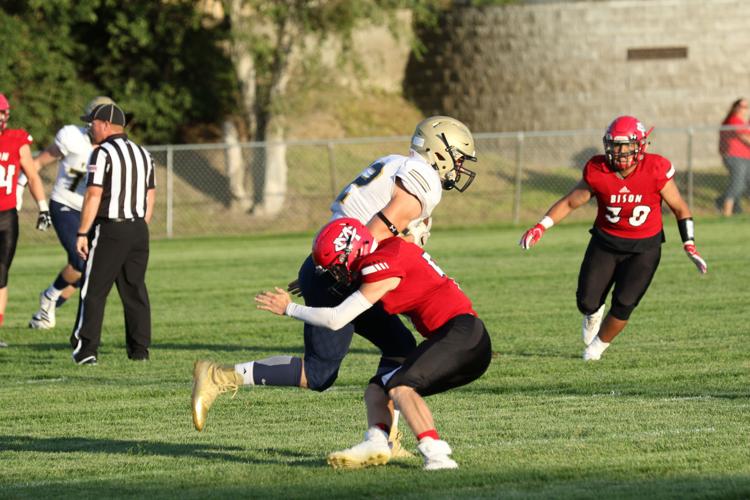 York vs. McCook football 14.JPG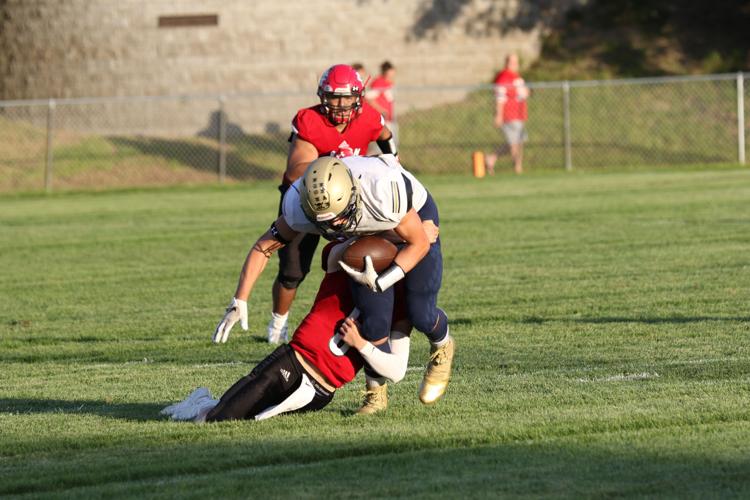 York vs. McCook football 15.JPG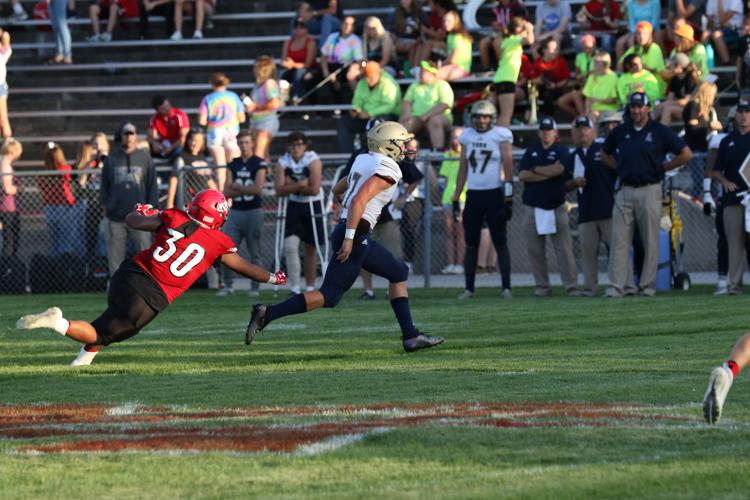 York vs. McCook football 16.JPG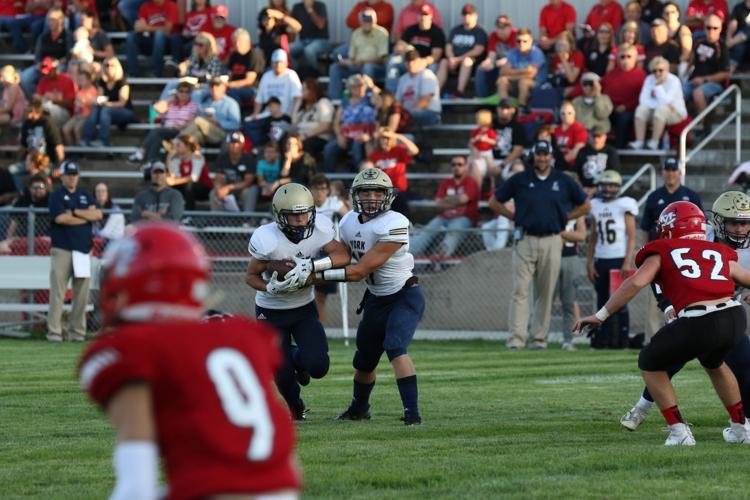 York vs. McCook football 17.JPG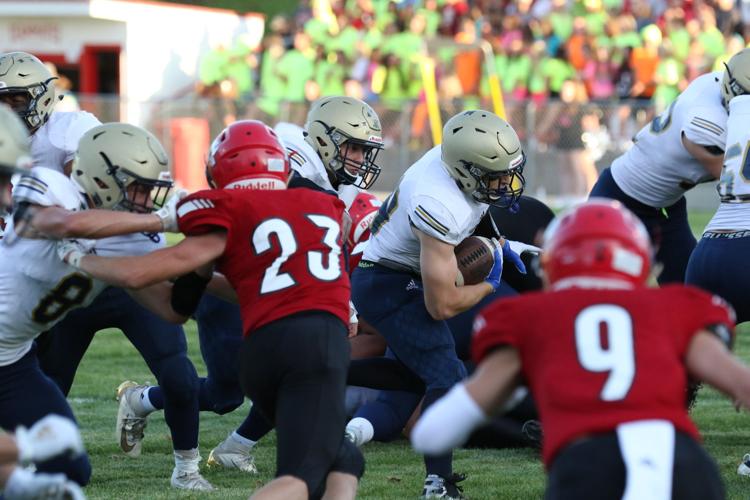 York vs. McCook football 18.JPG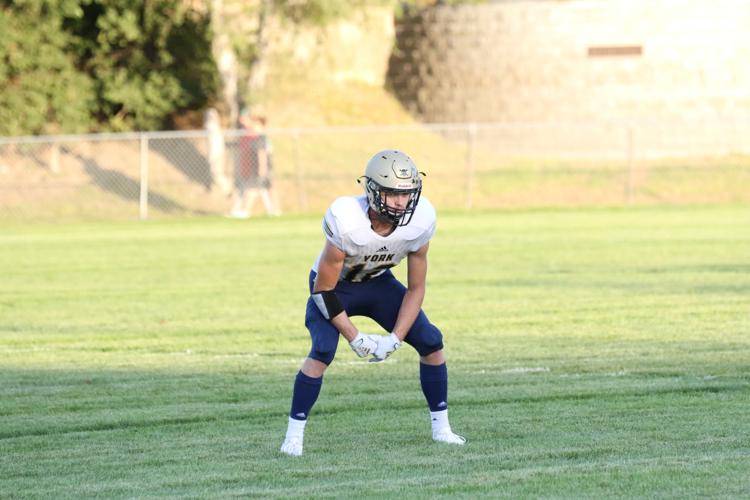 York vs. McCook football 19.JPG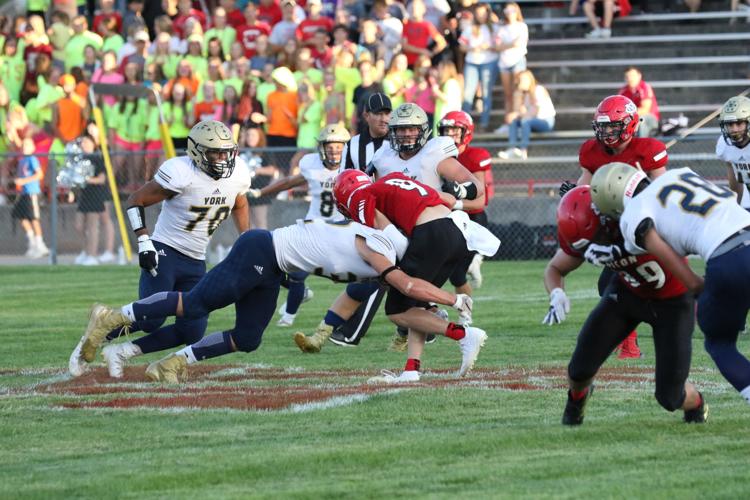 York vs. McCook football 20.JPG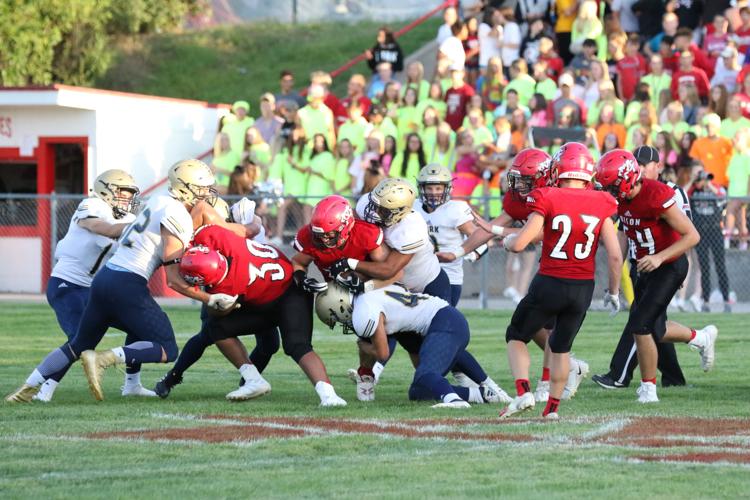 York vs. McCook football 21.JPG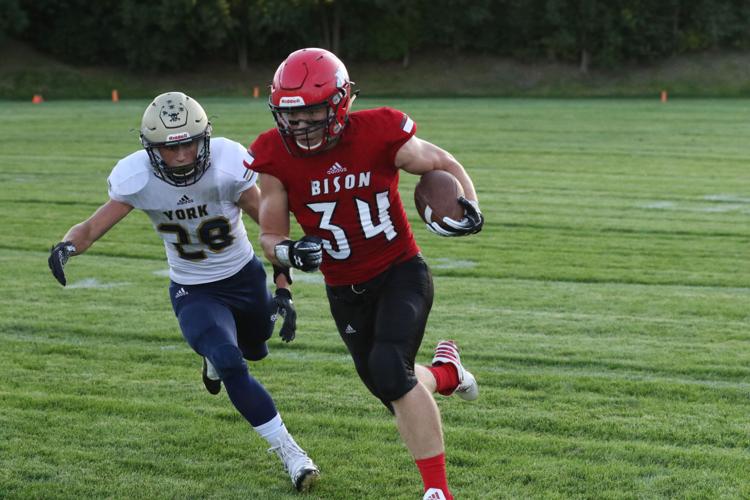 York vs. McCook football 22.JPG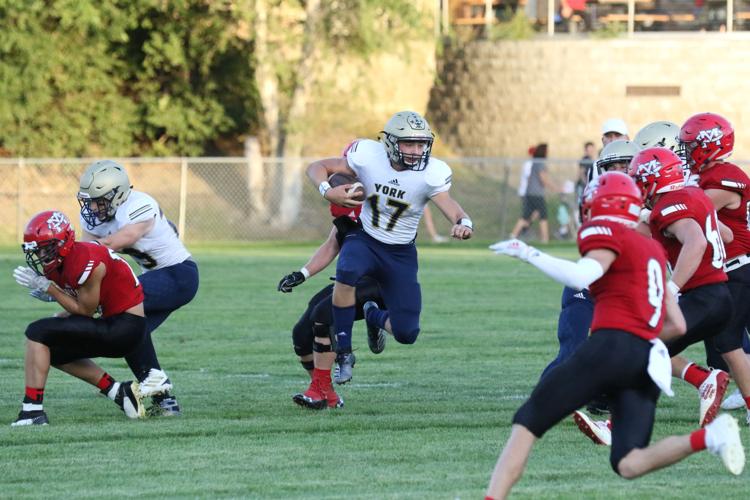 York vs. McCook football 23.JPG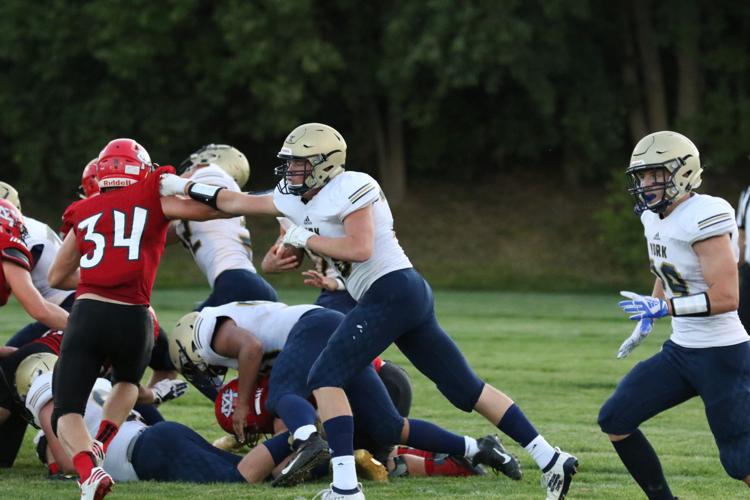 York vs. McCook football 24.JPG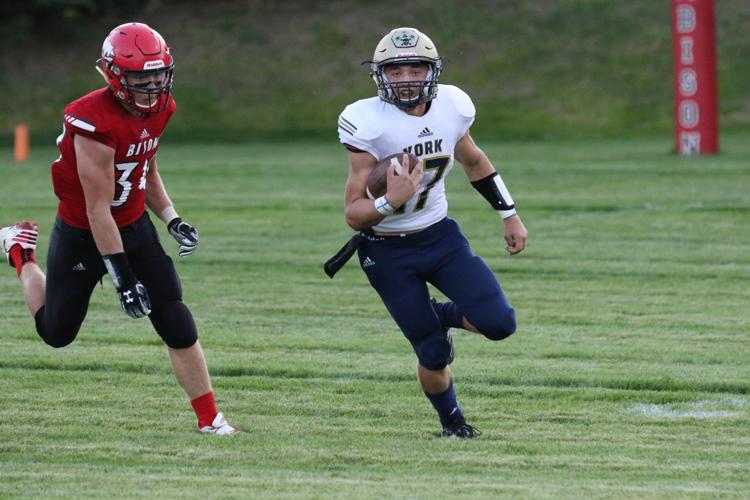 York vs. McCook football 25.JPG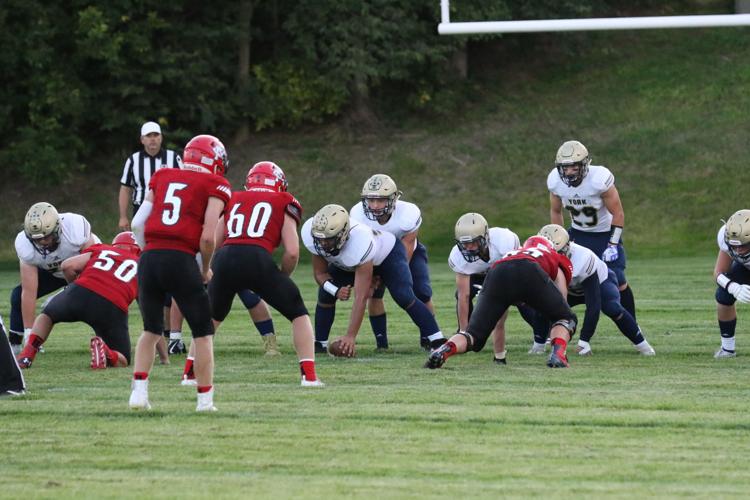 York vs. McCook football 26.JPG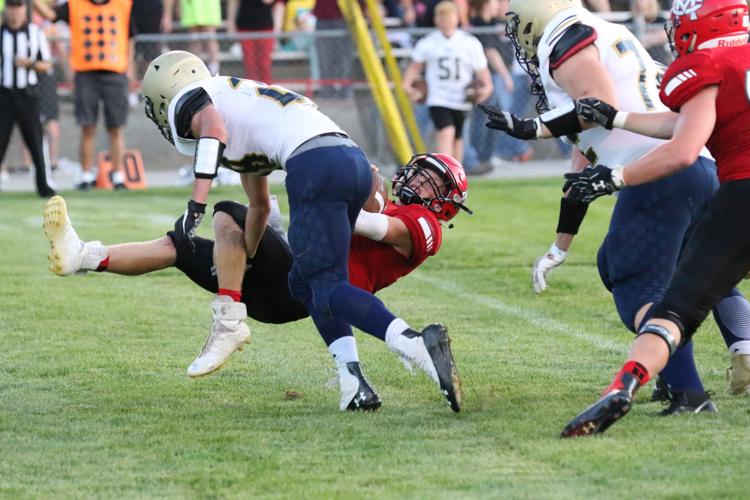 York vs. McCook football 27.JPG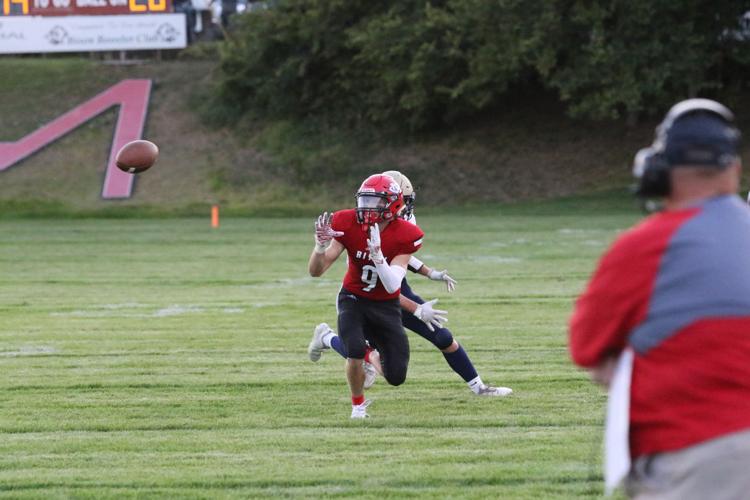 York vs. McCook football 28.JPG